Make this Easter unforgettable with these DIY Dollar Store Easter decorations and craft ideas. Whether you're looking for Easter crafts for adults or easy decoration ideas, we have everything you need for a festive and budget-friendly holiday. From unique Easter centerpieces to Easter baskets and Easter wreaths, transform your home into a festive and joyful celebration with our affordable and fun decor ideas.
One of the most popular dollar store Easter decorations is plastic eggs. These eggs come in a variety of colors and sizes and can be used for a multitude of purposes.
You can fill them with candy or small toys and use them as Easter baskets, or you can use them to create a colorful Easter wreath or centerpiece.
If you're feeling creative, you can even paint the eggs to match your home's color scheme or add glitter for some extra sparkle.
Another great dollar store Easter decoration is the Easter bunny.
These cute and cuddly creatures can be found in a variety of forms, from stuffed animals to figurines to garden statues.
You can place them on your mantel, shelves, or coffee table to add a playful touch to your décor.
If you have a garden or outdoor space, you can even place larger bunny statues outside to welcome your guests.
In addition to eggs and bunnies, dollar stores also offer a variety of Easter-themed décor items, such as pastel-colored candles, wreaths, and garlands.
These items are perfect for adding a pop of color to your home and can be easily paired with other decorations to create a cohesive look.
If you're looking for something more unique, you can even find Easter-themed doormats, table runners, and throw pillows.
And if you're hosting an Easter brunch or dinner, dollar stores also offer a variety of Easter-themed tableware, such as plates, napkins, and cups.
These items are a great way to add some festive flair to your table without breaking the bank.
You can even find disposable tablecloths in Easter colors and patterns to make cleanup a breeze.
One of the best things about dollar store Easter decorations is that they are incredibly versatile.
With a little creativity, you can transform simple items into stunning décor pieces.
For example, you can use a plain wreath and decorate it with plastic eggs and Easter-themed ribbons to create a unique and colorful Easter decoration.
Or you can use a basket and fill it with pastel-colored flowers and Easter grass for a simple yet beautiful centerpiece.
If you're looking to involve your kids in the Easter decorating process, dollar stores offer a variety of DIY Easter kits.
These kits come with everything you need to create your own Easter decorations, including paint, stickers, and glitter.
Your kids will love creating their own Easter eggs, bunnies, and other decorations, and you'll love the quality time spent together.
While dollar store Easter decorations are affordable and convenient, it's important to keep in mind that they may not be as durable or long-lasting as more expensive options.
However, with proper care and storage, you can extend the life of your decorations and enjoy them for years to come.
You can also mix and match dollar store decorations with more expensive items to create a unique and personalized look.
With a little creativity and imagination, you can transform simple items into stunning décor pieces and create a festive atmosphere in your home. Here are a few DIY ideas to get you started.
So, this Easter, head to your local dollar store and discover all the amazing Easter decorations they have to offer!
The Best Dollar Store Easter Decorations Ideas to Try This Year
27. DIY Easter Carrots
26. Dice Bunnies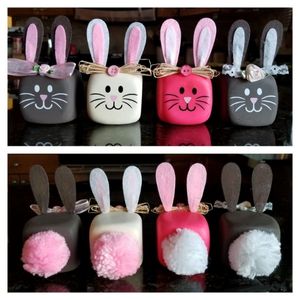 25. Carrot Easter Decorations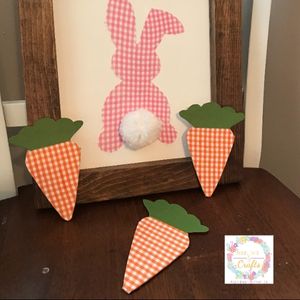 24. Shabby Chic Easter Eggs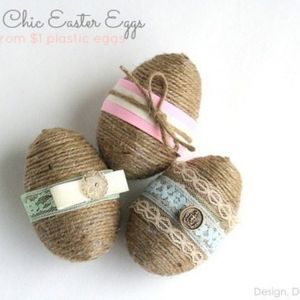 23. Easter Carrot Wreath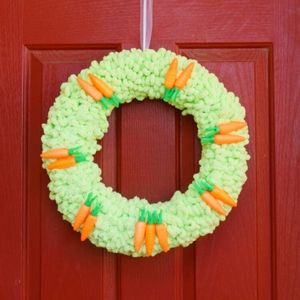 22. Dollar Tree Easter Basket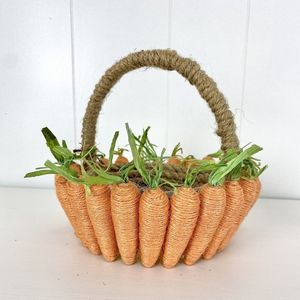 21. DIY Bunny Planters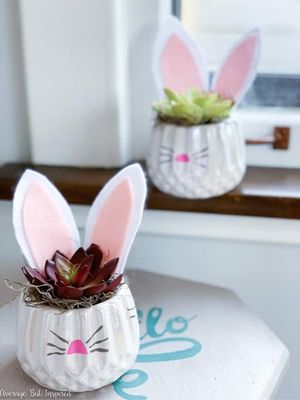 20. Rope Bunny Coasters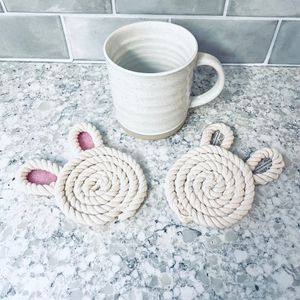 19. Easter Bunny sign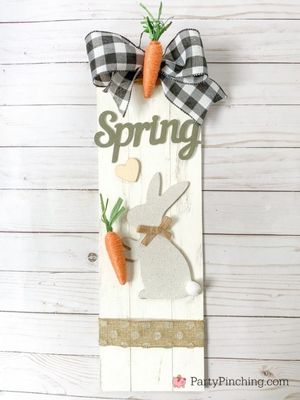 18. Paper Napkin Bunny Favors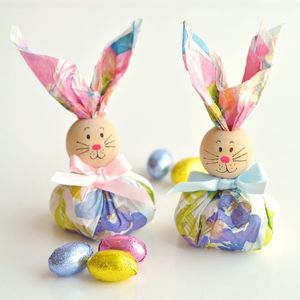 17. $7 Centerpiece
16. Marshmallow Peeps Craft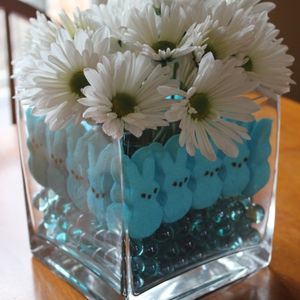 15. Easter Wreath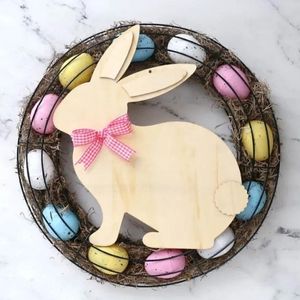 14. Easter Farmhouse Centerpiece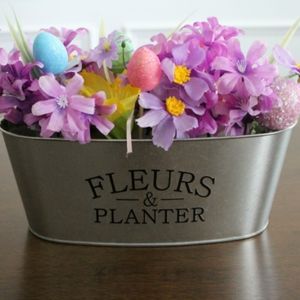 13. DIY Easter Bunny Banner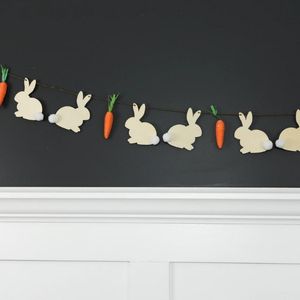 12. Easter Egg Garland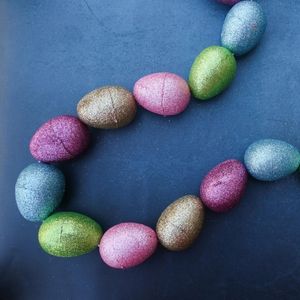 11. Spring Bunnies DIY Gumball Machine Craft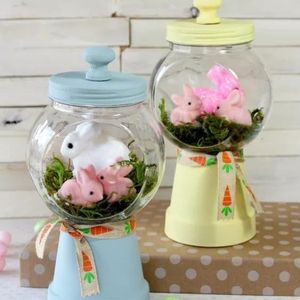 10. Bunny Pots
09. DIY Plaid Painted Easter Bunny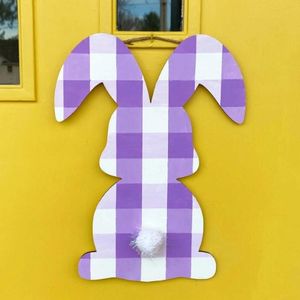 08. Dollar Tree Wire Basket Trash Can Easter Bonnet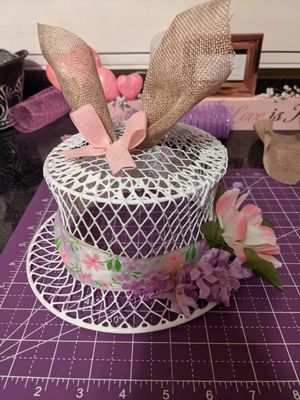 07. Easter Bunny Sign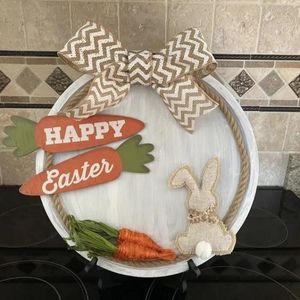 06. Easter Egg Centerpiece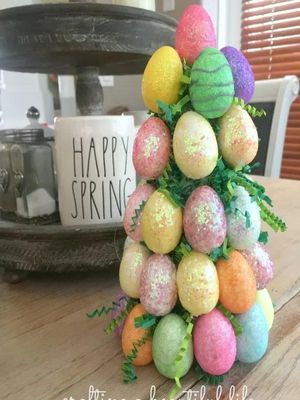 05. Easter Egg Topiary
04. Fishbowl Easter Bunny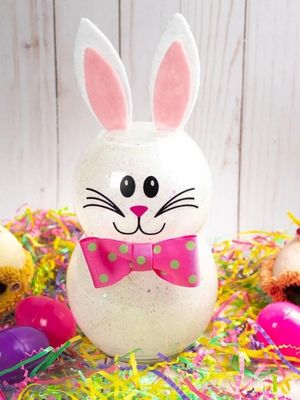 03. Spring Bunny
02. DIY Shabby Chic Easter Sign
01. Bunny Eggs