Transform your home into a summer paradise with these stunning Summer Mantle Decor ideas! From Coastal and Nautical themes to Tropical and Boho styles, we've got you covered with unique and creative decor inspirations. Whether you prefer rustic, vintage, or modern mantel decor, you'll find plenty of ideas to brighten up your mantle and add a touch of summer to your living space. Get ready to create a stunning summer display with these easy-to-follow DIY projects and natural decor elements. These Summer Mantle Decor ideas are perfect to transform your home into a summer oasis.
Choosing a Theme for Summer Mantle Decorations
When it comes to summer mantle decorations, selecting a theme can provide a cohesive and organized approach to your design. Here are a few popular themes to consider:
Beach-themed decorations
Bring the beach vibes into your home with beach-themed mantle decorations. Use seashells, starfish, and coral as accents.
Hang a fishing net as a backdrop and incorporate elements like driftwood, glass bottles filled with sand, and miniature sailboats to create a coastal feel.
Tropical-inspired decorations
Infuse your mantle with a tropical paradise by incorporating lush greenery, colorful flowers, and exotic fruits. Add palm leaves, banana leaves, and tropical flowers such as orchids or hibiscus. You can also include pineapple or flamingo-shaped decor for a playful touch.
Nautical decorations
Embrace a nautical theme with symbols of the sea and sailing. Use anchors, ship wheels, and ropes as decorative elements. Hang a vintage map or a nautical flag as a backdrop.
Floral and botanical decorations
Capture the essence of summer by incorporating floral and botanical elements into your mantle decor. Use fresh flowers or faux floral arrangements in vibrant colors like sunflowers, daisies, or hydrangeas. Integrate potted plants such as succulents or ferns to bring a touch of nature indoors.
Selecting Colors and Materials
When choosing colors for your summer mantle decorations, opt for bright and vibrant hues that evoke the energy and liveliness of the season.
Consider incorporating colors like turquoise, coral, lemon yellow, or tropical greens. These colors will instantly uplift the ambiance and create a refreshing atmosphere.
In terms of materials, embrace natural and organic textures to complement the summer theme.
Use materials such as rattan, jute, or woven fibers for baskets, vases, or decorative objects. Integrate elements like seashells, driftwood, or smooth stones for a beach-inspired look.
These materials not only add visual interest but also evoke a sense of the outdoors.
To further enhance the summer vibe, incorporate seasonal elements like fresh fruits, such as lemons or limes, as vibrant accents.
You can also include items like woven hats, straw fans, or colorful beach towels to add a playful touch to your mantle display.
DIY Summer Mantle Decorations
If you enjoy a hands-on approach, DIY summer mantle decorations can be a fun and creative way to personalize your mantle decor. Here are a few ideas to get you started:
Creating a seashell garland
Gather an assortment of seashells and string them together using twine or fishing line.
You can alternate different shell shapes and sizes to add visual interest.
Hang the seashell garland along the mantle, allowing it to drape gracefully.
Crafting paper flower wreaths
Create a vibrant and eye-catching paper flower wreath to hang above your mantle.
Use colorful cardstock or craft paper to cut out flower shapes and arrange them in a circular pattern.
Add green leaves or other decorative elements to complete the wreath.
Making a driftwood centerpiece
Collect driftwood pieces from the beach or purchase them from a craft store.
Arrange the driftwood pieces in a pleasing arrangement and place it in the center of the mantle.
You can add small glass vases with fresh flowers or candles among the driftwood to enhance the display.
Painting and repurposing old frames
Give new life to old picture frames by painting them in bright, summery colors.
You can display your favorite summer-themed artwork or print out beach-inspired photographs to place inside the frames.
Arrange the frames along the mantle for a personalized and unique touch.
Remember, DIY projects allow you to unleash your creativity and add a personal touch to your mantle decorations.
Feel free to experiment with different materials, colors, and ideas to create a one-of-a-kind display.
Here we've shared some of our favorite DIY summer mantle decor ideas.
Stunning Summer Mantle Decor Ideas to Brighten Up Your Home
25. Summer Mantel with Favorite Things
24. Bright Summer Mantel Decor
23. Summer Mantel Decor with Neutral Colors
22. Bright Summer Mantel Decor
21. Coastal mantel Decor
20. Fireplace Mantel Decor
19. Garden and Lemonade Stand Summer Mantel
18. Summer Mantel Styling with Florals
17. Farmhouse Mantel Decor
16. Flower Market Summer Mantel Decor
15. Summer Mantel Decor in Blue and White
14. Summer Mantel Decor
13. Nautical Summer Mantel Decor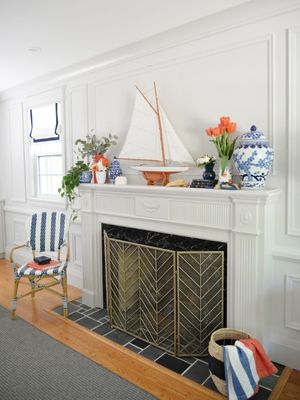 12. Spring To Summer Mantel Decor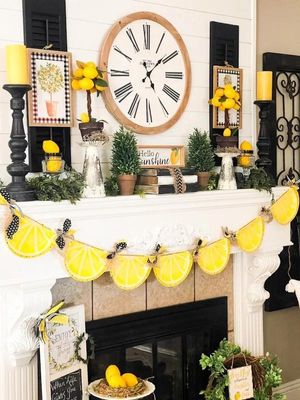 11. Monstera Leaf & Palm Tree Tropical Mantel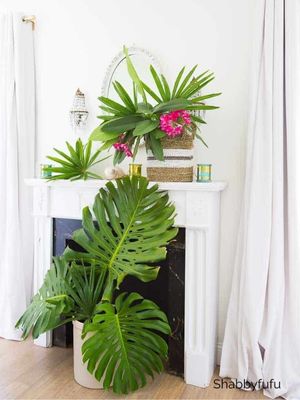 10. Sunflowers Mantel Decor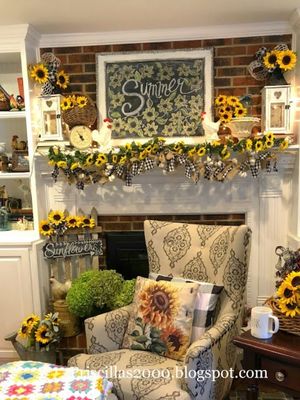 09. Summer Mantel with Mason Jars and Lemons
08. Summer Lemon Inspired Mantel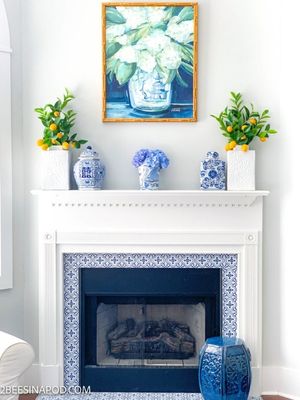 07. Coastal Inspired Mantel Decor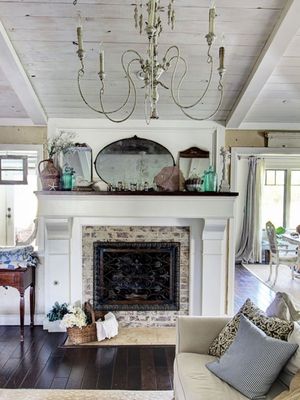 06. Bright and Cheery Summer Mantel
05. Summer Mantel Decor Using Engineered Prints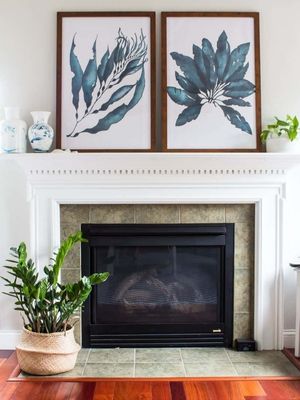 04. Modern Farmhouse Summer Mantel Decor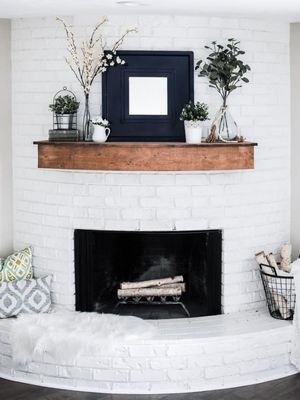 03. Simple Summer Mantel Decor
02. Farmhouse Summer Lemon Mantel Decor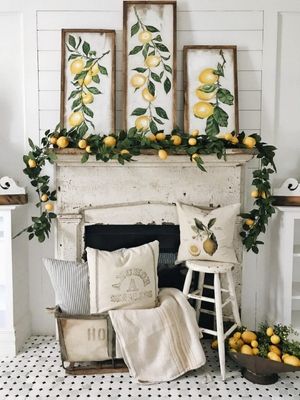 01. Sail Away Summer Mantel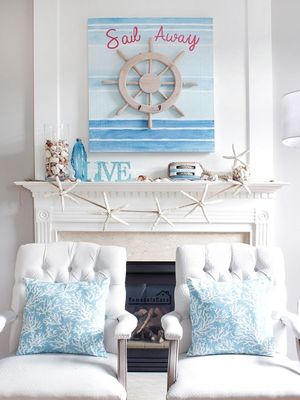 Incorporating Seasonal Plants and Flowers
Bringing the beauty of nature indoors is a fantastic way to enhance your summer mantle decor. Here are some ideas for incorporating seasonal plants and flowers:
Using potted plants as mantle decor
Choose potted plants that thrive in the summer months, such as colorful blooming flowers or leafy green plants.
Place them strategically on the mantle, alternating heights and textures for an aesthetically pleasing arrangement.
Consider plants like geraniums, begonias, or ferns to add a touch of greenery.
Arranging a summer flower bouquet
Create a stunning flower bouquet using fresh seasonal blooms. Choose flowers like sunflowers, daisies, zinnias, or roses in vibrant colors.
Arrange them in a vase or decorative container and place it as a centerpiece on the mantle.
Consider using trailing plants such as ivy or pothos to add a cascading effect.
You can also place small potted herbs like basil or mint for a delightful fragrance and a touch of green.
Arrange the plants in various heights and positions to create visual interest.
Layering and Styling
To create a visually appealing mantle display, layering and styling are essential. Here are some tips to help you achieve a balanced and cohesive look:
Using different heights and textures
Vary the height of your decorative items to create depth and visual interest.
Place tall vases or candle holders towards the back and arrange shorter items in front.
Incorporate different textures, such as woven baskets, ceramic figurines, or glass vases, to add dimension to your display.
Arranging decorative objects in groups
Grouping similar objects together can create a cohesive and organized look.
For example, cluster a collection of seashells in one area and display a set of ceramic birds in another.
This technique allows you to showcase various elements while maintaining a sense of harmony.
Balancing the composition
Step back and assess the overall composition of your mantle decor.
Ensure that the decorative items are evenly distributed and balanced across the mantle.
Consider the visual weight of each item and adjust their placement accordingly.
Take into account symmetry, asymmetry, and focal points to create a pleasing arrangement.
Adding Lighting and Candles
Lighting plays a significant role in setting the mood and ambiance of your mantle decor. Consider these ideas for adding lighting elements:
Utilizing string lights or fairy lights
Wrap string lights or fairy lights along the mantle to create a warm and enchanting glow.
You can intertwine them with greenery or drape them over decorative objects to highlight specific areas.
Choose lights with a soft, warm tone to create a cozy and inviting atmosphere.
Placing candles for a cozy ambiance
Candles add a touch of romance and relaxation to any space. Place candle holders or lanterns of varying heights and styles on the mantle.
Opt for scented candles in summer-inspired fragrances like citrus, lavender, or coconut to infuse your space with a pleasant aroma.
Remember to prioritize safety by ensuring candles are secure and never left unattended.
Mantle Decorations for Special Occasions
Your summer mantle decorations can be tailored to celebrate special occasions and holidays. Consider these ideas for specific events:
Fourth of July decorations
For Independence Day, incorporate red, white, and blue elements into your mantle decor. Hang a patriotic bunting or flag as a backdrop.
Add decorative items like mini-American flags, star-shaped ornaments, or fireworks-themed artwork.
Consider using vibrant flowers in patriotic colors as a centerpiece.
Summer party mantle decor
If you're hosting a summer party, your mantle can become a focal point for the festivities.
Decorate with colorful banners, garlands, or paper lanterns that match your party theme.
Display party props or themed artwork to add a playful touch. Incorporate party lights or string lights to create a festive atmosphere.
Maintenance and Refreshing the Decor
To keep your summer mantle decorations looking fresh throughout the season, consider these maintenance tips:
Cleaning and dusting the mantle
Regularly clean and dust the mantle to remove any dirt or debris. Wipe down the surface with a damp cloth or use a gentle cleaning solution if necessary.
This will help maintain the appearance of your decorations and ensure they look their best.
Swapping out elements for a refreshed look
As the summer progresses, you may want to refresh your mantle decor.
Consider swapping out certain elements to create a new look. For example, replace the floral arrangement with different seasonal flowers or switch out the beach-themed decor for a tropical-inspired display.
By making small changes, you can breathe new life into your mantle decor and keep it interesting throughout the summer.
FAQs
1. Can I use artificial flowers for my summer mantle decorations?
Absolutely! Artificial flowers can be a great option for summer mantle decorations. They provide long-lasting beauty and require minimal maintenance. Look for high-quality silk or realistic-looking artificial flowers to achieve the desired effect.
2. How often should I change my summer mantle decorations?
There are no set rules for how often you should change your mantle decorations. It depends on your personal preference and the specific elements you've incorporated. If you enjoy variety and want to keep your decor fresh, consider changing it up every few weeks or with the arrival of a new season.
3. Are there any safety considerations when using candles for mantle decor?

Yes, safety is crucial when using candles. Ensure that the candles are placed on stable surfaces and kept away from flammable objects. Never leave lit candles unattended, and always extinguish them before leaving the room or going to bed.
4. Can I mix and match different themes for my mantle decorations?
Absolutely! Mixing and matching themes can create a unique and eclectic look. Just ensure that the different elements complement each other and create a cohesive overall aesthetic. Experiment and have fun with your mantle decor to reflect your personal style.
5. How can I incorporate my personal style into summer mantle decorations?
Incorporating your personal style is key to creating a mantle display that feels authentic and unique. Consider incorporating items that hold sentimental value or reflect your hobbies and interests. Whether it's incorporating travel souvenirs, family heirlooms, or handmade crafts, infusing your personal touch will make the decor truly yours.