There are so many different crafts for kids out there. And it's a great way for them to be creative, use their imaginations, and have fun. Here are some of our favorite crafts for kids, perfect for rainy days, holidays, or any time! These DIY crafts projects are easy to do, and your kids will be proud of their creations.
When it comes to creative endeavors, there is no age limit. Children are often natural creators, and they can benefit greatly from engaging in crafts projects.
Crafts can help kids in a number of ways. They can develop fine motor skills, learn to follow directions, and express their creativity. And, of course, crafts are also a lot of fun!
There are a number of different crafts that kids can enjoy. Here are just a few ideas to get you started:
Paint with watercolors
Make a collage
Create a sculpture out of clay
Building a model out of popsicle sticks
Decorate a picture frame
If you're looking for some crafting inspiration for your kids, look no further! These crafts are sure to be a hit.
25. DIY Kaleidoscope
24. Popsicle Stick Bird Feeder
23. Salt painting
22. Galaxy Jars
21. Ninja Stress Balls
20. Paper Plate Monsters
19. Paper Pumpkins
18. Painted Rock Photo Holder
17. Birdhouse Crafts
16. Pom Pom Shooters Or Poppers
15. Flapping Butterfly Craft
14. French Knitting for Kids
13. Paper Bag Kites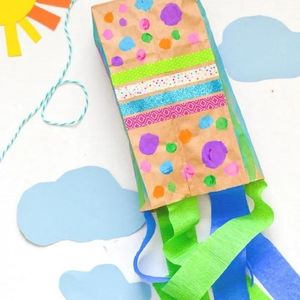 12. DIY Nativity Puppets
11. Handprint Turtles
10. Fairy Houses
09. DIY Unicorn Dream Catcher
08. Handprint Sunflower Craft
07. Paper Plate Dinosaur Craft
06. powdered sugar playdough
05. Spring Toilet Paper Roll
04. Handprint Crab Craft
03. No-Sew Sock Worms
02. Paper Plate Owl Craft
01. DIY Pinecone Christmas Trees