Looking for some easy school lunch ideas for kids who are picky eaters? Look no further! We've got a variety of school lunch recipes that are both healthy and delicious. From simple sandwiches to fun and creative recipes, we've got you covered. So get ready to send your kids to school with a smile, knowing they'll love their lunch!
When it comes to packing school lunches, it can be tough to please everyone.
But with a little creativity, you can come up with some easy and tasty school lunch ideas that will make your kids happy (and keep them full until the afternoon)!
Here are a few ideas to get you started:
1. Sandwiches are always a classic lunch option, and there are endless ways to mix them up.
For example, try using different kinds of bread (including wraps), meats, cheeses, and veggies.
2. Soups and chili are other great options, especially on cold days. Just pack them in a thermos and your kids will stay nice and warm until lunchtime.
3. Salad is another lunchtime staple, and there are lots of ways to mix it up. Try using different greens, toppings, and dressings.
Or, if your kids are picky eaters, let them build their own salad by packing all of the ingredients separately.
4. For something a little different, try packing a lunchtime wrap. These are easy to make and you can fill them with whatever your kids like.
5. And last but not least, don't forget about snacks! Pack a few of your kids' favorites to tide them over until lunch.
With a little creativity, you can come up with easy and tasty school lunch ideas that will please even the pickiest eaters.
Check out these great ideas given below that will have them excited to eat their lunch!
Exciting School Lunch Ideas For Kids That Will Make Them Love Eating
21. Rainbow Hummus Veggie Wrap
20. Grilled Cheese Kabobs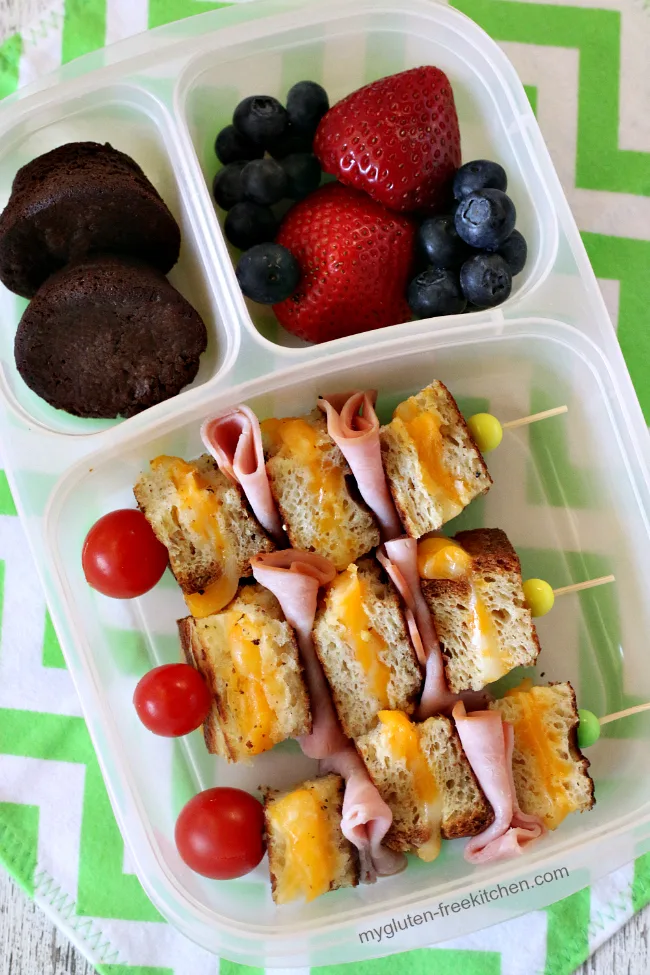 19. Bunny Eats A Rainbow Bento
18. Healthy School Lunch
17. Hummus Roll Up
16. Yogurt and Granola Parfait
15. Pac-Man Bento Lunch Box
14. Cream Cheese Daisies
13. You are my Sunshine
12. Pizza Buns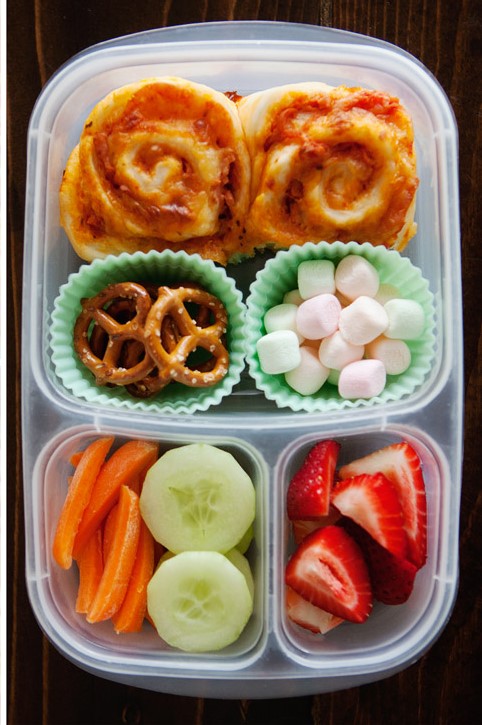 11. Waffles Or Pancakes
10. Dinosaur Bento Box
09. Powerpuff Girls School Lunch
08. Holiday Lunches
07. Waffle Hearts School Lunch
06. Turkey Havarti Bagel Sandwich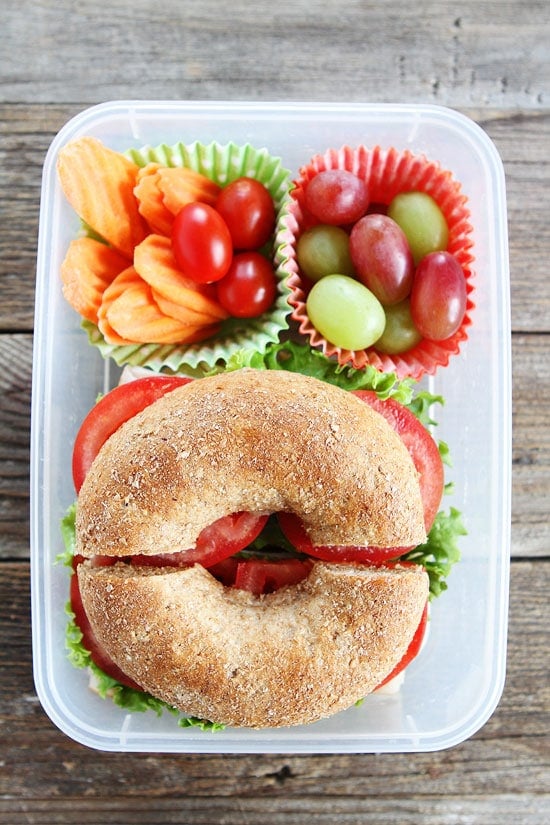 05. Peanut Butter And Banana Roll-Ups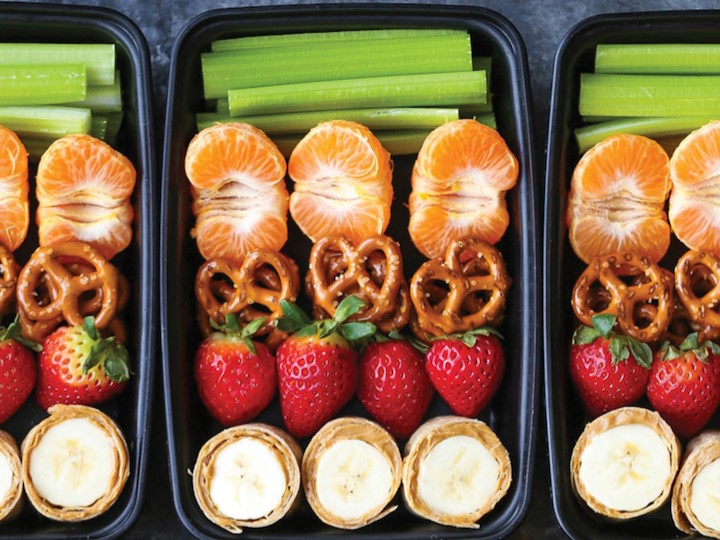 04. Protein Packed Bento Boxes
03. Pizza Mini Quiches
02. Kid-Friendly Pasta Salad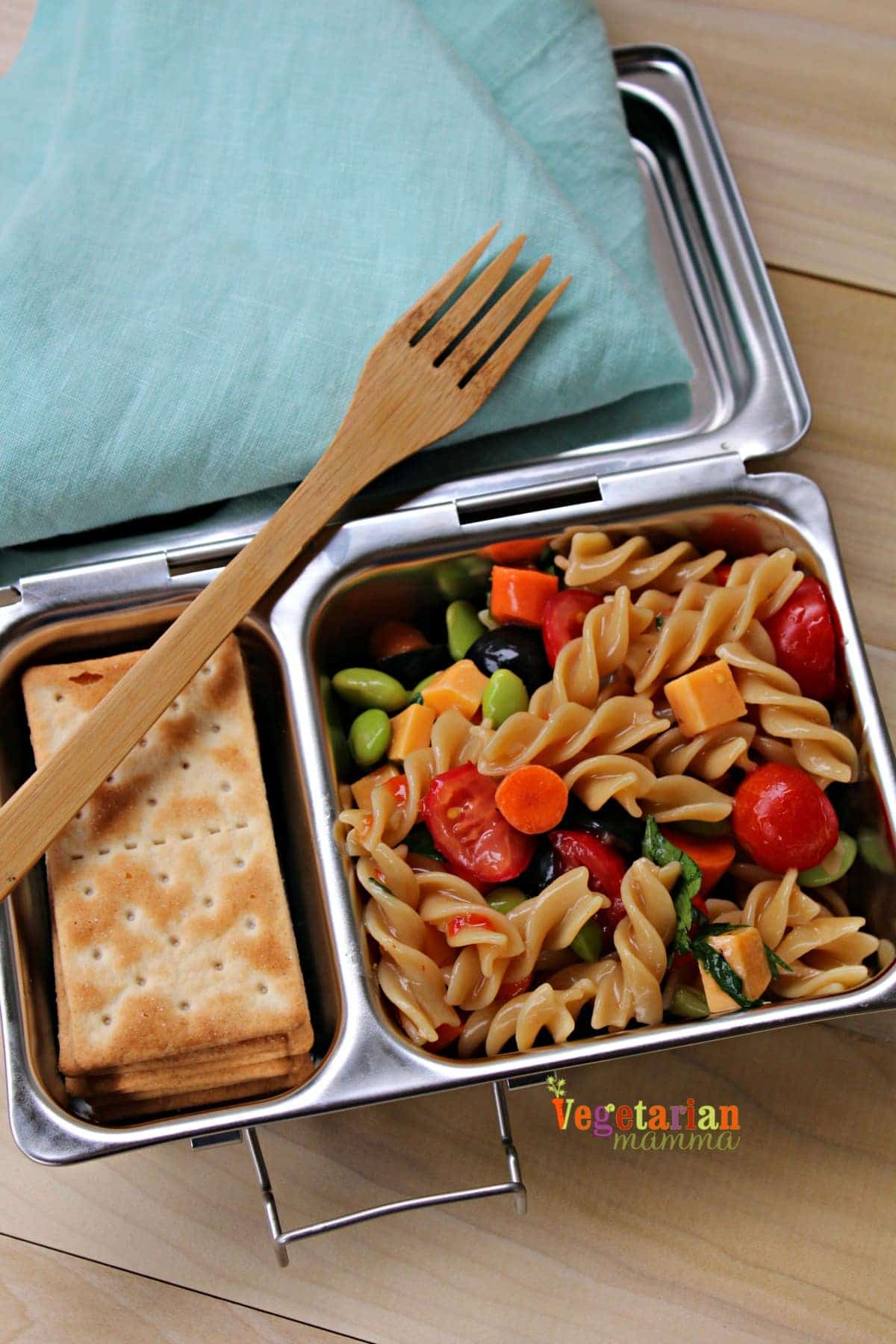 01. Smashed Chickpea Sandwich