This valentines day put your feelings into these cakes and show your special person how deep is your love. Celebrate your day with these beautiful and yummy valentines day cake.
Valentine's Day is just around the corner and you need a Valentines day cake idea that will capture your sweetheart's heart. It's a great place to get inspired and gather unique ideas for making the cake of your dreams.
Valentines Day is a fun holiday because you get to celebrate love with the ones you care about. There's nothing quite like making your heart skip a beat when you see the one you love. And if you want to make this day extra special, then here I'll give you a few valentines day cake ideas to make your valentine's day celebration a huge hit!
25. Impressive Valentine's Day Cake
This impressive Valentine's Day Cake with chocolate cake and strawberry buttercream looks like something from a gourmet bakery, but is totally doable at home!
24. Red Wine Chocolate Cake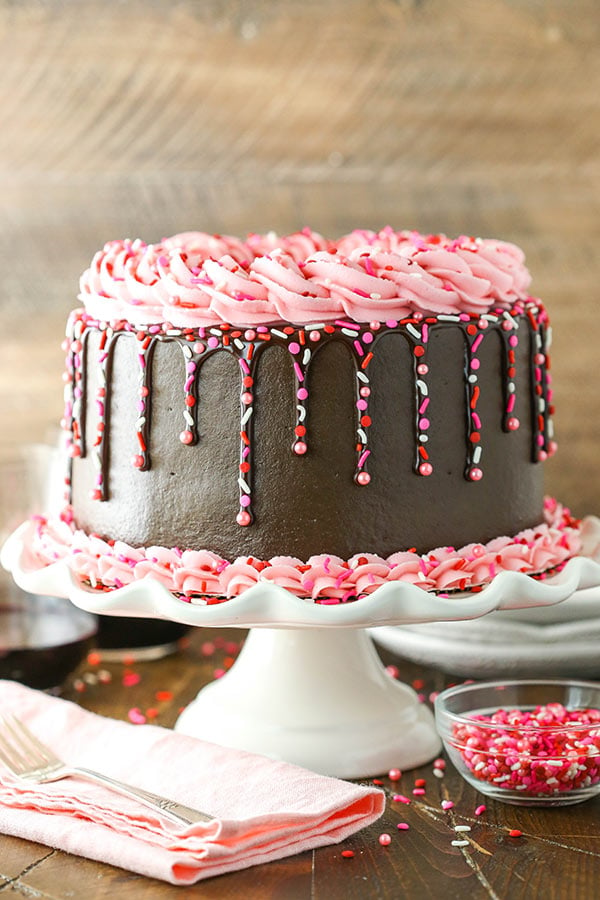 This Red Wine Chocolate Cake is super moist, baked with red wine, and filled with a fresh raspberry buttercream! It's decorated in such a fun way making it a great cake for Valentine's Day or any occasion!
23. Chocolate Lava Cakes
Chocolate Lava Cakes are ultra-right, decadent, and gourmet but surprisingly simple! Make them for Valentine's Day this year, just follow the video to see how they're made. Can be made ahead of time!
22. Chocolate Sheet Cake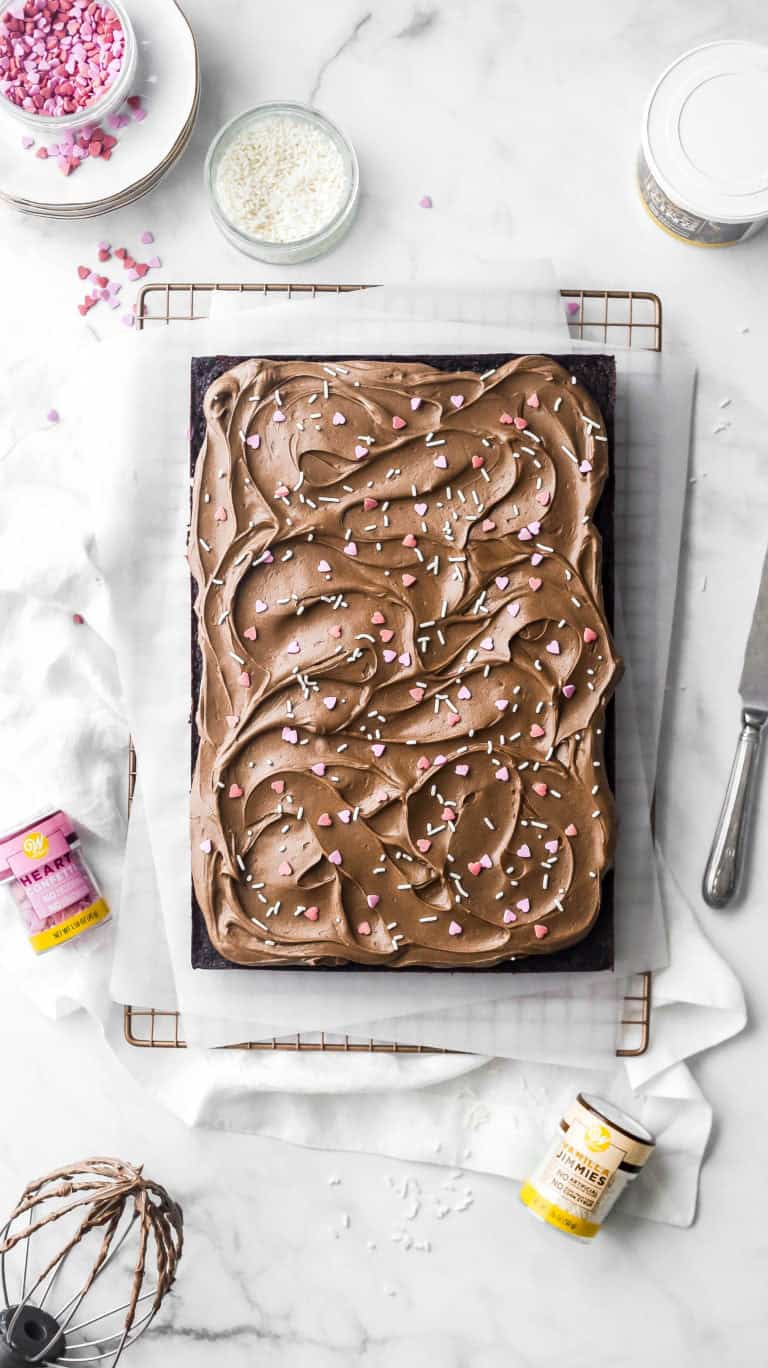 This easy chocolate sheet cake recipe is the perfect Valentine's Day dessert! It's topped with naturally flavored sprinkles and a rich chocolate frosting.
21. Raspberry Valentine's Day Bundt Cakes
These mini Raspberry Valentine's Day Bundt Cakes are the perfect addition to your table this weekend and I hope you enjoy them!
20. valentine cookie cake
This homemade heart-shaped valentine cookie cake is the sweetest treat to share with your loved ones on Valentine's Day!
19. Chocolate Cake
The BEST Chocolate Cake topped with a Rich and Creamy Chocolate Buttercream Frosting! The perfect cake for parties, birthdays, or just because! This is the ONLY chocolate cake recipe you will ever need!
18. Vegan Valentine's Day Cake
Why not make your Valentine a cake? A Vegan Valentine's Day Cake Sounds pretty fantastic.
17. Cookie Cake Recipe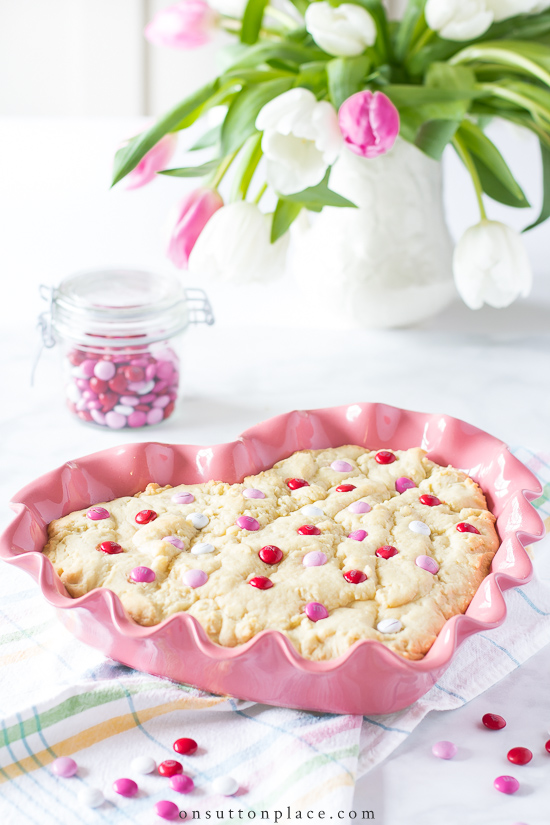 Make this easy and delicious homemade cookie cake recipe in a heart-shaped dish for the perfect Valentine's Day dessert or snack!
16. Kahlua chocolate cakes
Happy February and the time to celebrate all the chocolate desserts! Let's kick things off with Kahlua chocolate cakes, rich and fudgy mini bundt cakes dipped in Kahlua glaze!
15. Swirl Valentine's Day Cake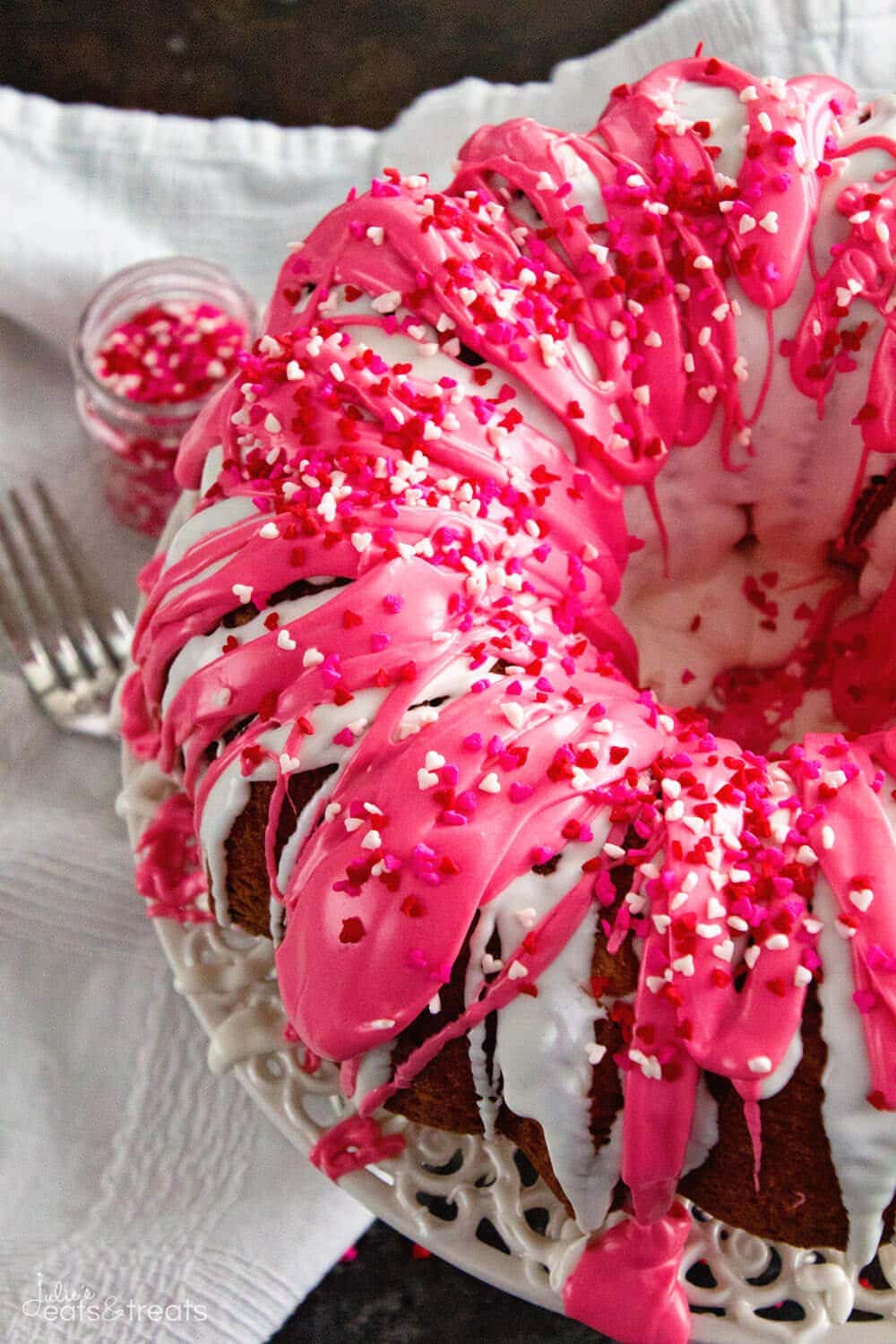 Super Easy Dessert Starts with a Boxed Cake Mix and Becomes the Perfect Easy Valentine's Day Dessert!
14. Vanilla Strawberry Loaf Heart Cake Recipe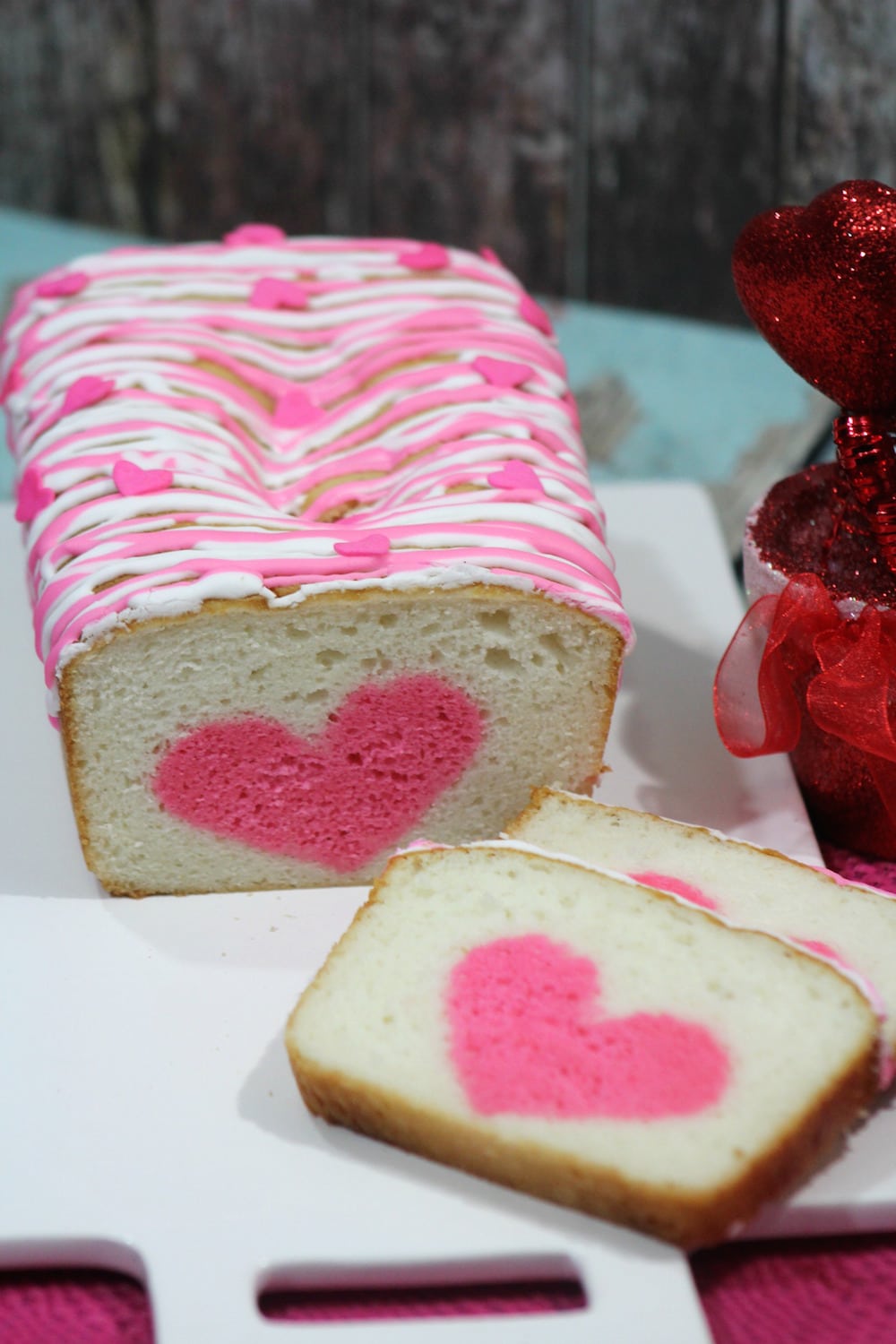 If you are looking for a Valentine's Day dessert, then this Vanilla Strawberry Loaf Heart Cake Recipe is perfect for you.
13. Valentine's Day Mini Cakes
These single-serving Valentine's Day mini cakes are gorgeous, festive, and most importantly, easy! They're made using chocolate wafers and whipped cream, which means that you can whip up a batch of them in just a few minutes.
12. Mini Love Letter Cakes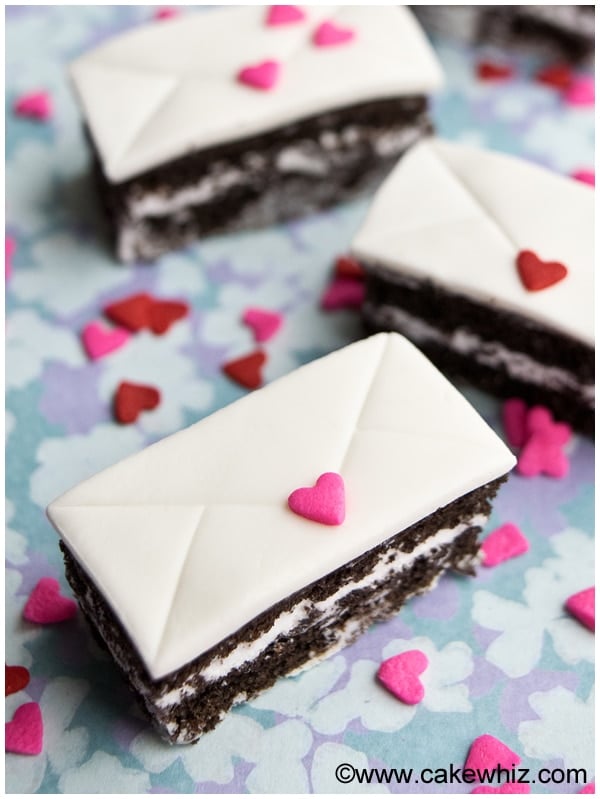 This cake decorating tutorial is to make easy mini love letter cakes. Great for anniversaries or Valentine's day and can be used as Wedding party favors.
11. Valentine Snack Cakes Copycat Recipe
A festive Valentine's idea, Valentine Snack Cakes are a fun copycat recipe inspired by one of your favorite Valentine treats, Little Debbie Valentine snack cakes. It's such a scrumptiously yummy dessert for Valentine's Day.
10. Strawberry Shortcake Cake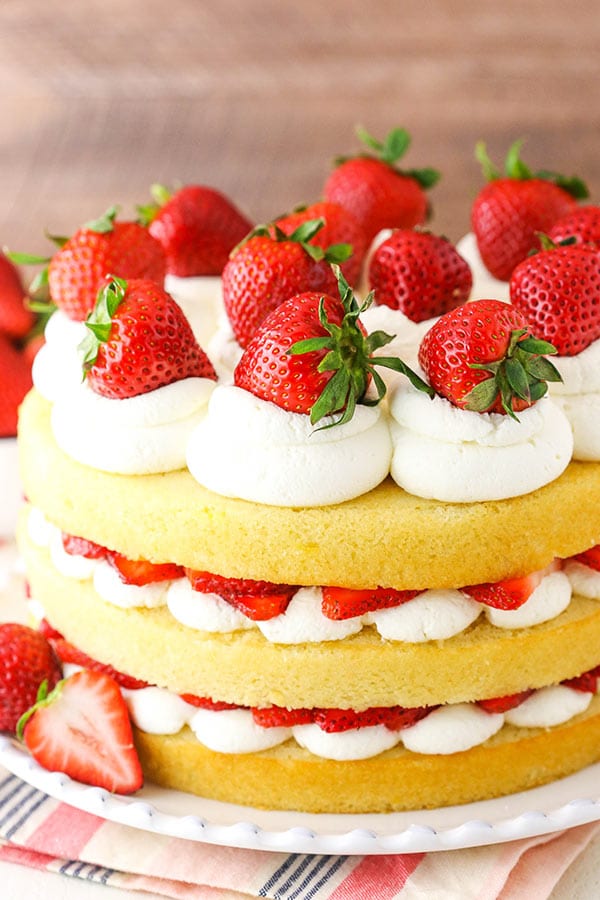 This Strawberry Shortcake Cake is an easy twist on the classic dessert with layers of moist vanilla cake, juicy strawberries, and fluffy whipped cream! The perfect dessert for fresh summer strawberries!
09. Chocolate Maple Cake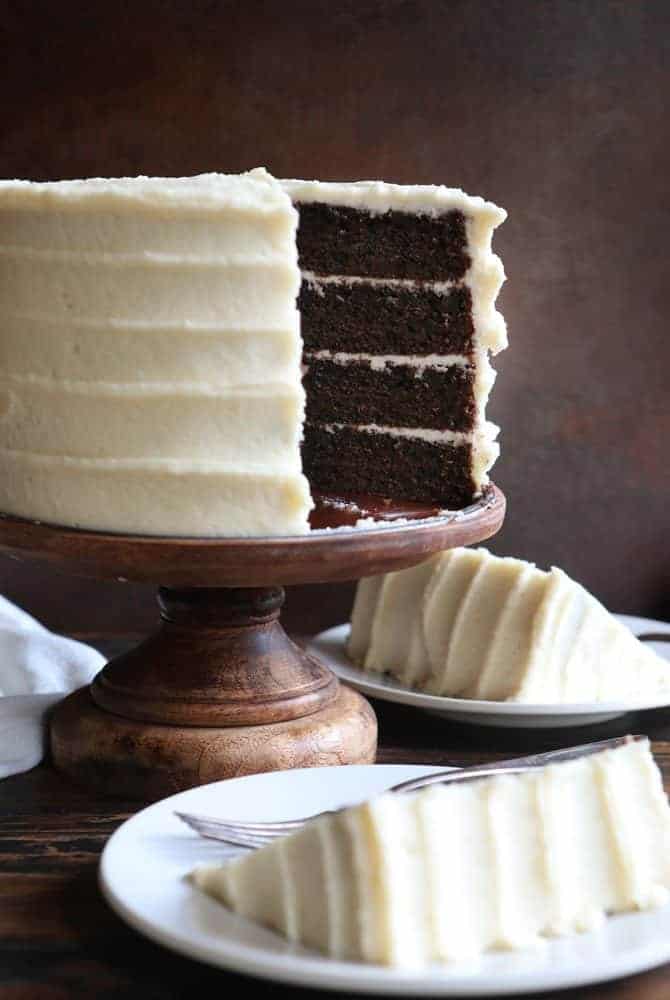 This Chocolate Maple Cake is a 4-layer rich chocolate cake perfectly matched with the sweet maple buttercream.
08. Chocolate Mousse Cake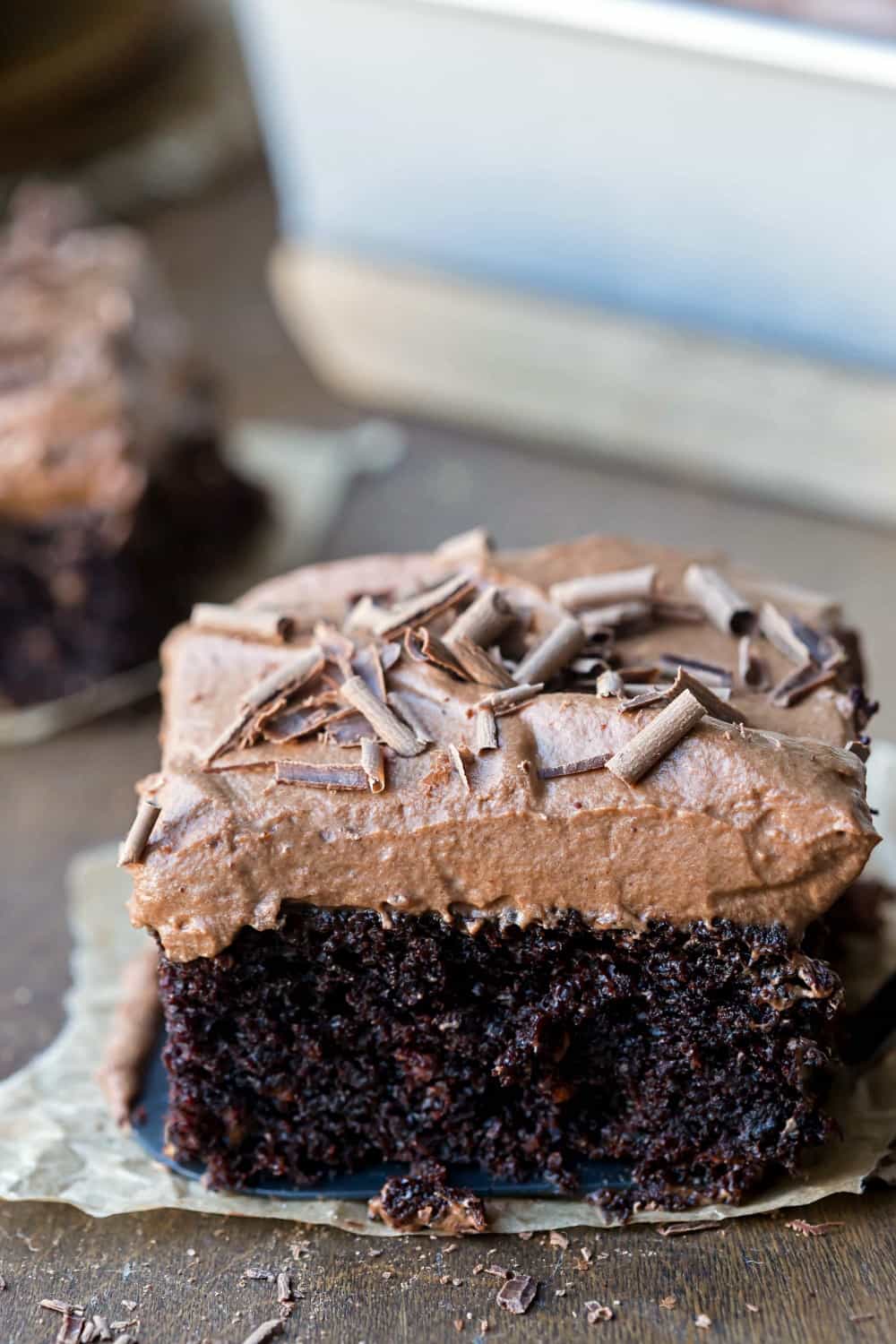 Easy chocolate mousse cake recipe makes a moist dark chocolate cake that's topped with a simple, easy chocolate mousse. An easy homemade cake recipe that always gets rave reviews!
07. Mississippi Mud Cake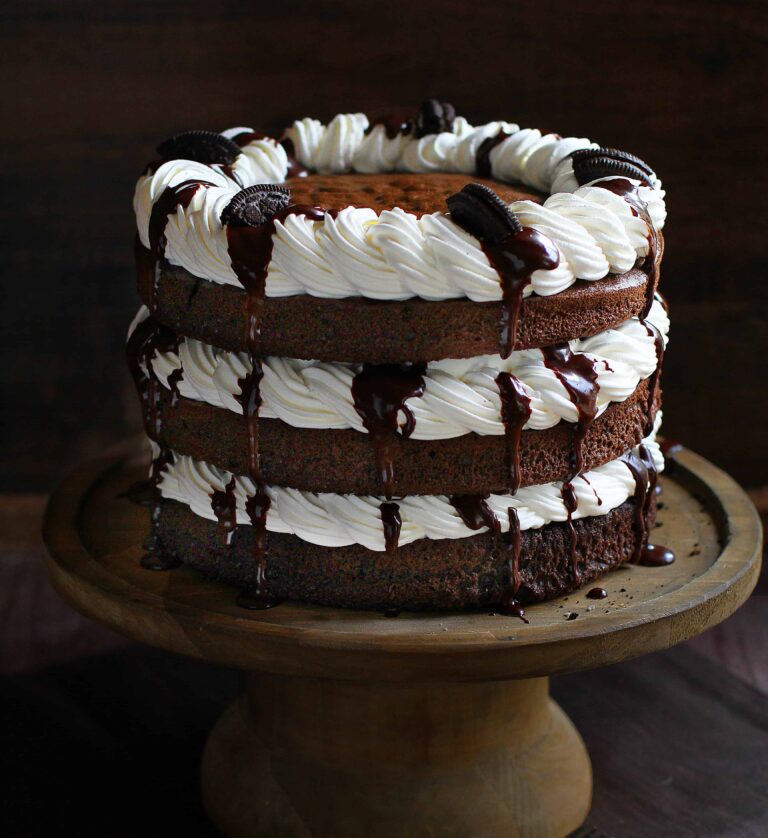 The Chocolate Cake with Chocolate Ganache, Kahlua Whipped Cream, and Oreo is the definition of indulgent baking! Welcome to a jazzed-up Mississippi Mud Cake!
06. Raspberry Chocolate Swiss Roll
With a raspberry cream filling, chocolate ganache, whipped cream, and fresh berries, this Raspberry Chocolate Swiss Roll is sure to make your Valentine swoon.
05. Vegan Red Velvet Cake
Tastes just like the traditional complete with a dairy-free cream cheese frosting! Easy to make. Perfect for Valentine's day or any occasion.
04. Chocolate Cake with Strawberry Mousse Filling
You don't have to wait for Valentine's Day to make this Chocolate Cake with strawberry mousse. But it would make the perfect dessert to say I love you!
03. Chocolate Cherry Cake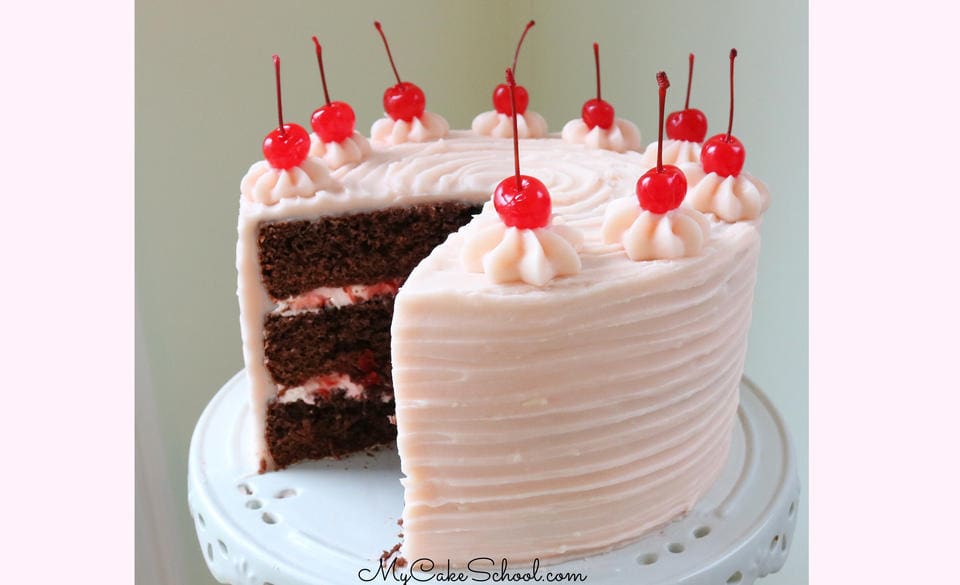 This flavorful Chocolate Cherry Cake is sure to be a crowd-pleaser! Moist, cherry-flavored chocolate cake layers are filled and frosted with cherry cream cheese frosting!
02. Strawberry Cake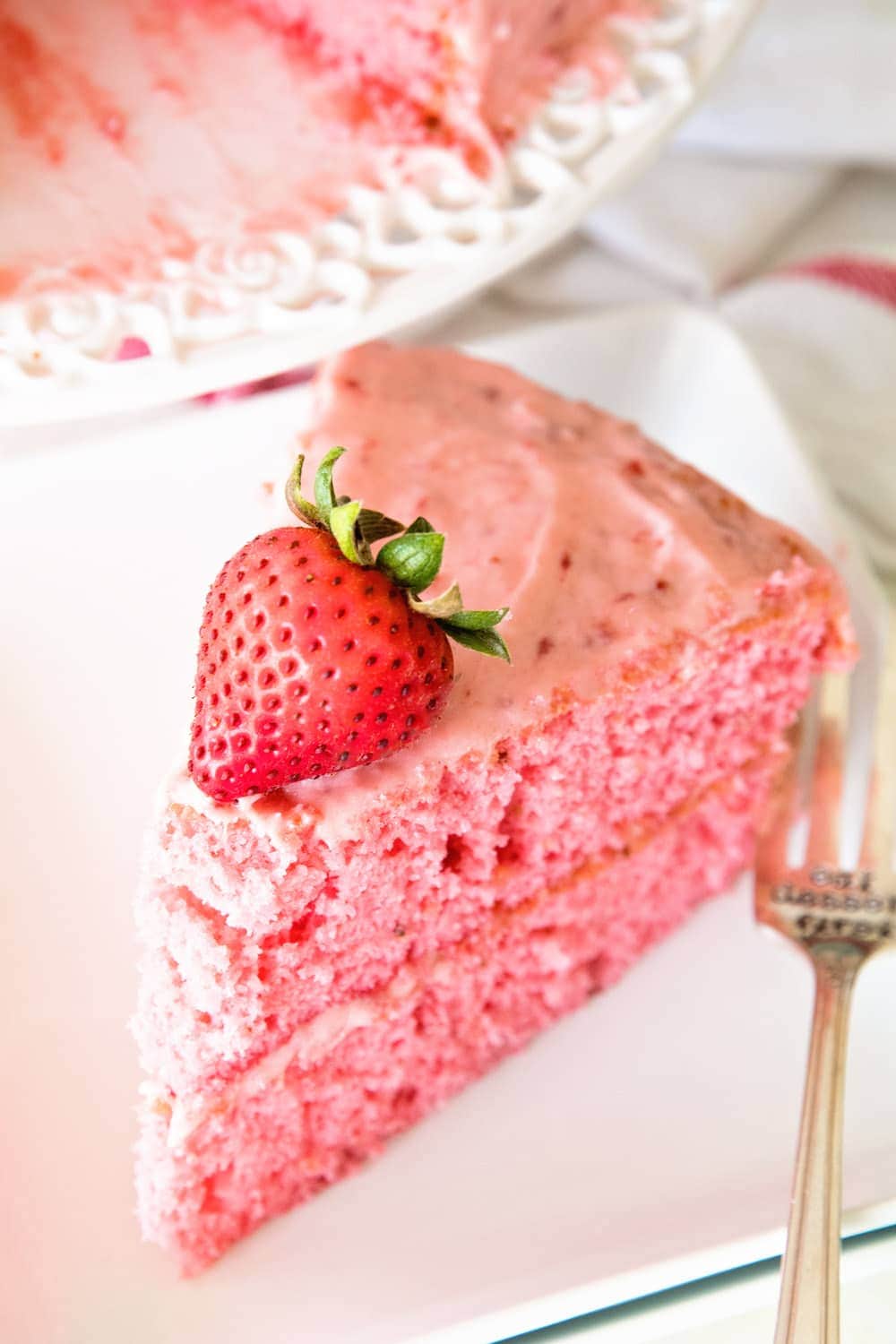 Easy Strawberry Cake ~ Starts with a Boxed Mix and is Dressed Up Fresh Strawberries and Iced with a Fresh Strawberry Frosting!
01. Flourless Chocolate Cake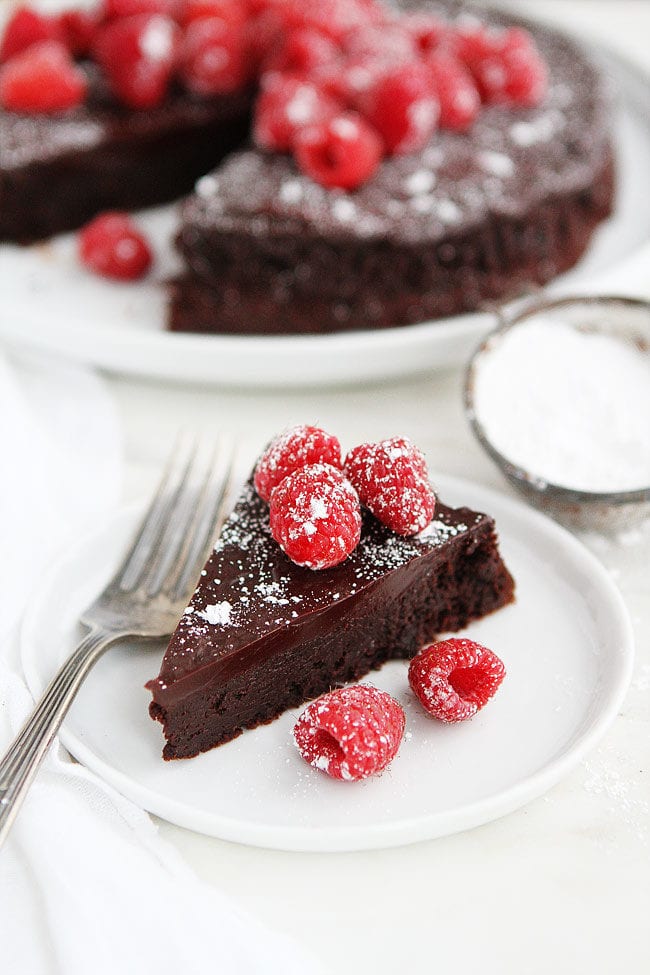 This is the BEST Flourless Chocolate Cake recipe. It is easy to make, gluten-free, and oh so decadent! It is the perfect dessert for any occasion.