If you're looking for the perfect gift for your sweetheart this Valentine's Day, look no further! These mouthwatering Valentines day treats are sure to impress, whether you are looking for chocolate Covered Pretzels, Valentine's Day cupcakes, or something a little more unique, they are sure to put a smile on your loved one's face
14. Chocolate Covered Pretzel
If there is one thing that you can depend on me making for every holiday and special occasion, it's chocolate-covered pretzels. Everyone loves them, they are pretty, they are tasty, but the best part is they are SO EASY.
13. Love Is All Around Cake Roll
The cake roll is a perfect, all-purpose recipe that could be used in different ways. For a change, forgo the cake filling and add fruits or make it into a classic Yule Log.
12. Vanilla Blackberry-Mascarpone Cake
Four layers of light, moist and fluffy vanilla cake filled with blackberry compote, fresh blackberries, whipped vanilla mascarpone filling and covered in a sweet, creamy vanilla frosting.
11. Chocolate Lovebugs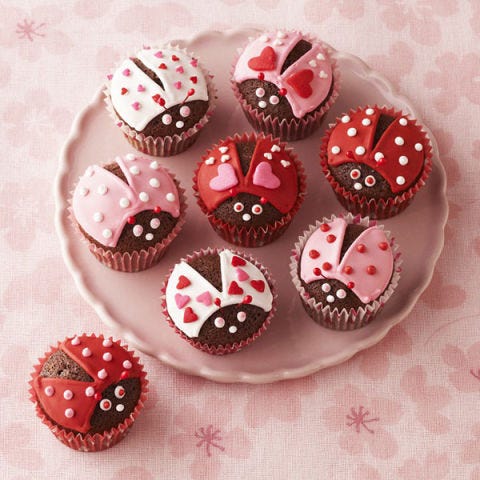 These adorable cupcakes are sure to warm your sweetie's heart and stomach!
10. Raspberry Lemon Cupcakes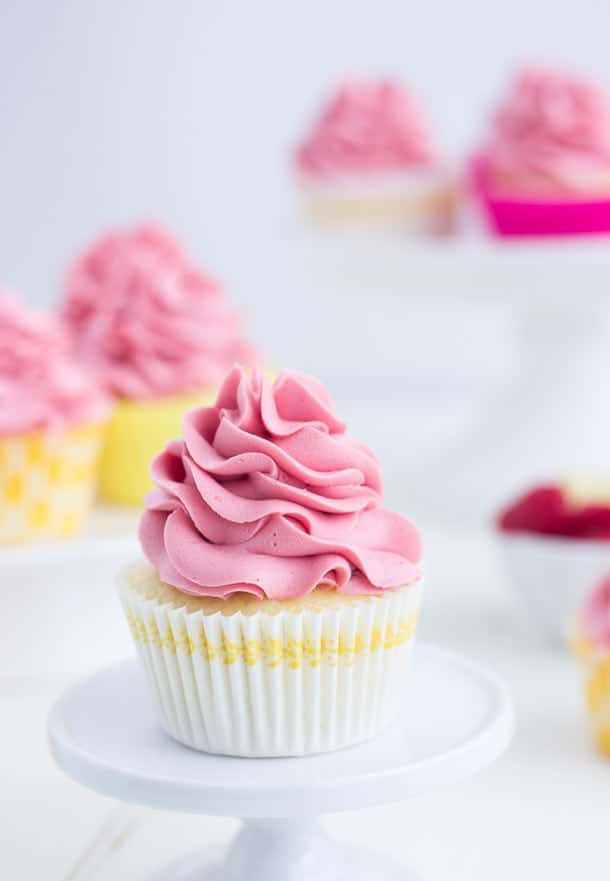 These sweet lemon cupcakes filled with a raspberry lemon curd and topped with a fluffy raspberry buttercream make for a summer spectacle. These are the cupcakes you want to party with this summer.
09. Fudgy Chocolate Cupcakes with Two-Tone Roses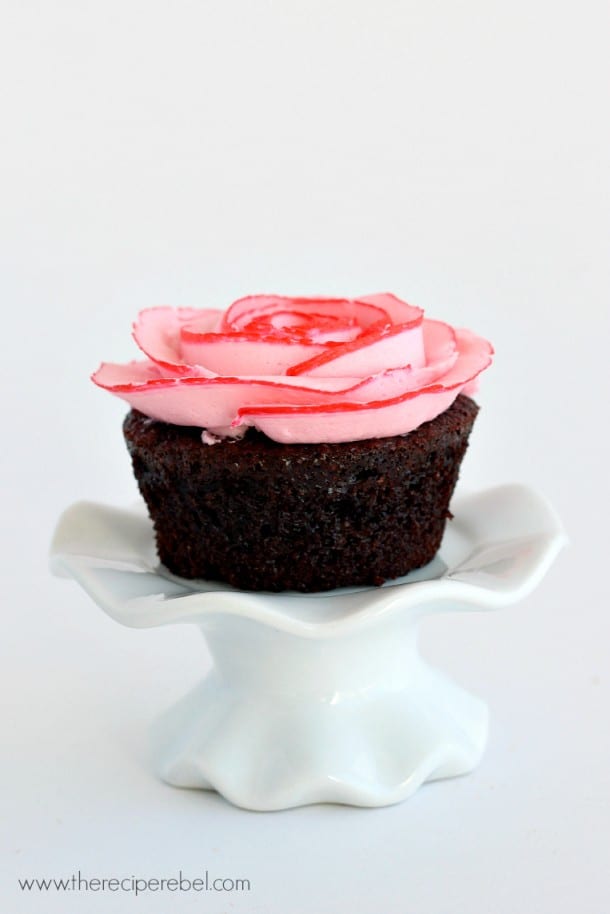 These Fudgy Chocolate Cupcakes with Two-Tone Roses are a fun, pretty dessert for Valentine's Day.
08. Strawberry Cream–Filled Sandwich Cookies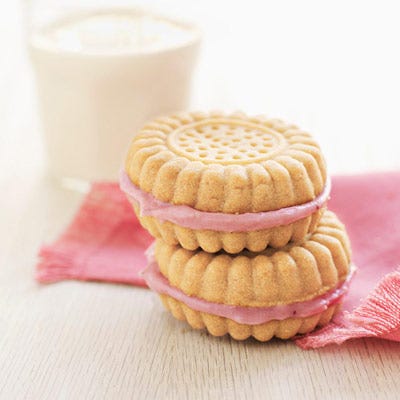 No baking is required with these strawberry sandwich cookies.
07. Chocolate Dipped Strawberry Cheesecake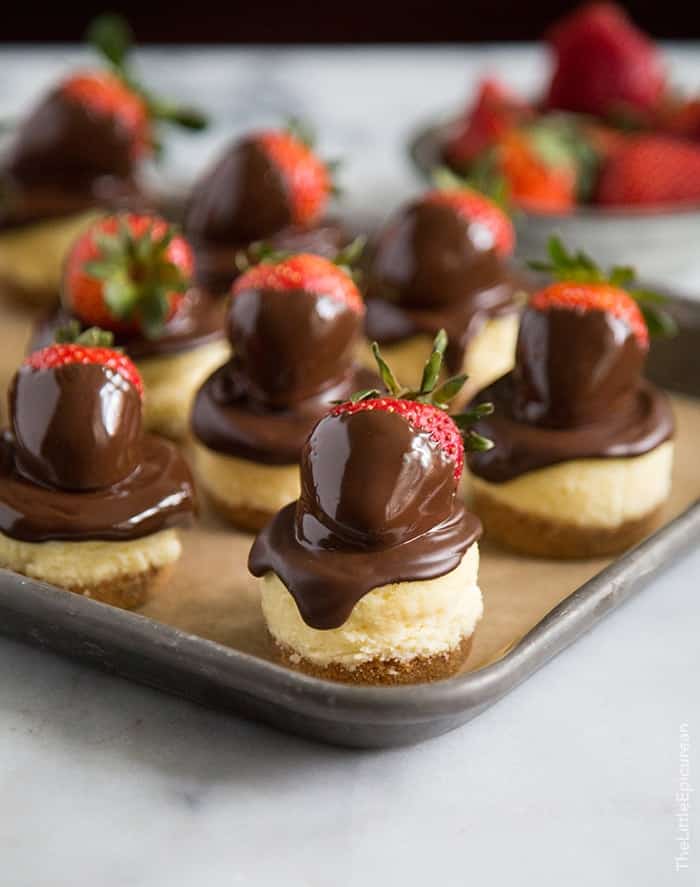 This strawberry cheesecake is sure to win over any Valentine!
06. Heart Cheesecakes
Use natural flavors to create these cheesecakes shaped like conversation heart candies for your Valentine's Day celebration.
05. Black Forest Mini Cheesecakes
Black Forest Mini Cheesecakes layered with an Oreo crust, a rich, velvety smooth chocolate cheesecake, sweet and fluffy whipped cream, and a slightly tart, vibrantly red luscious cherry topping.
04. Valentine's Day Marshmallow Pops
These marshmallow pops are so cute, perfect to pass out at Valentine's Day school parties, or make them with the kids to eat yourself!
03. Valentine's Day White Chocolate Bark Bites
Serve these cute little bark bites up to your Valentine!
02. Red Velvet Fudge
This heart-shaped Red Velvet Fudge is incredibly easy to make. It uses marshmallow fluff so you can have fudge without all the fuss!
01. valentine's day donuts
Valentine's Day Donuts – treat your Valentine to a batch of these cute homemade donuts!