Easter crafts for adults can be a fun and creative way to celebrate the holiday. There are many different DIY Easter crafts for adults that they can make for Easter, including decorating eggs, creating Easter wreaths and Easter centerpieces, and making Easter baskets and other gifts. Many Easter crafts can be made with simple supplies that can be found around the house and they are perfect for Easter decorations. There are plenty of Easter DIY Projects that you can make to celebrate the holiday.
Easter egg decorating ideas for adults
Using watercolors or paint to create unique designs.
Adding glitter or sequins for a sparkly touch.
Using markers or stickers to create patterns or drawings.
Using decoupage techniques to cover eggs in tissue paper or scrapbook paper.
Easter wreath ideas for adults
Using natural materials like twigs, flowers, and moss to create a rustic wreath.
Using recycled materials like cardboard or paper to create a modern wreath.
Adding Easter-themed decorations like bunnies, eggs, or chicks to a traditional wreath.
Bunny-themed crafts
Bunny-shaped Easter baskets.
Bunny-ear headbands.
Bunny-themed door hangers or wall hangings.
Easter basket ideas for adults
Creating a handmade basket using woven or crocheted techniques.
Upcycling a container like a shoebox or a tin can into a basket.
Adding personalized touches like monograms or stickers to a store-bought basket.
Other Easter crafts for adults
Decorating Easter-themed candles or soap.
Creating Easter-themed decorations for the home like pillows or wall hangings.
Making Easter cards or gift tags using handmade techniques.
There are plenty of projects to choose from that will add a touch of cheer and festivity to your home.
Whether you prefer traditional crafts or modern, trendy designs, there is something for everyone.
So, gather your supplies, invite some friends over, and get crafty this Easter season!
DIY Easter Crafts for Adults for Home Decor
19. DIY Fluffy Easter Bunny Wreath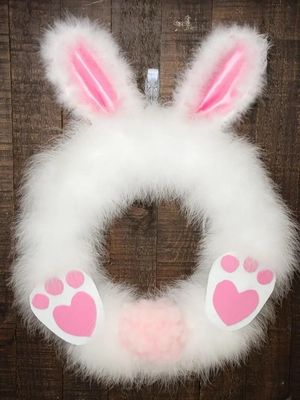 18. Embroidery Hoop Bunny Easter Wreath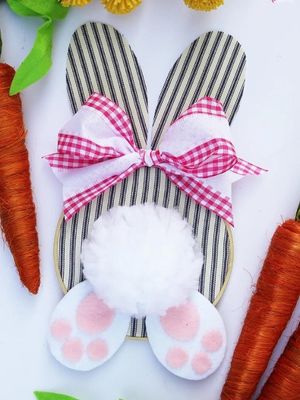 17. DIY decoupage Easter eggs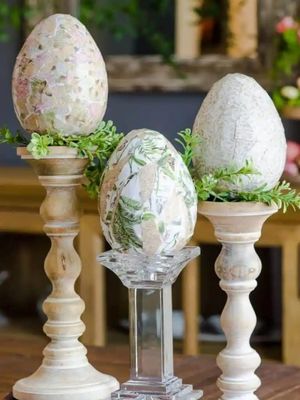 16. Easter Bunny Mason Jars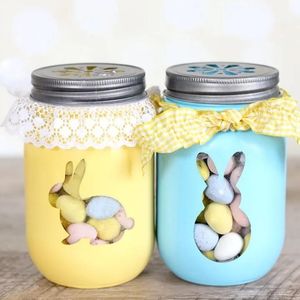 15. Twine Wrapped Easter Eggs
14. Dollar Tree Dice Bunnies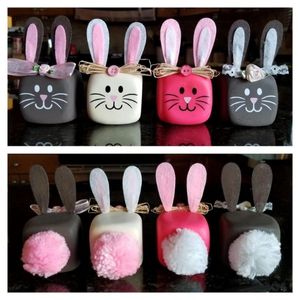 13. Marbled Eggs on a Moss Easter Wreath
12. DIY Plaid Painted Easter Bunny
11. Egg Carton Craft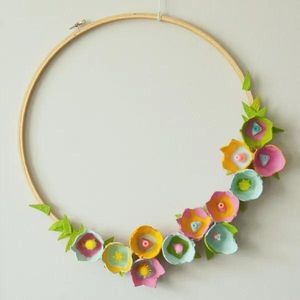 10. Bunny Pom Pom Garland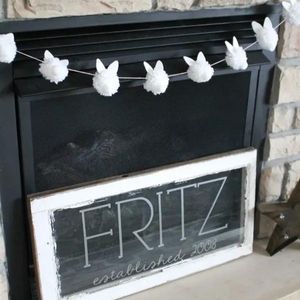 09. 5 Minute Painted Easter Eggs
08. Mod Podge Easter Bunnies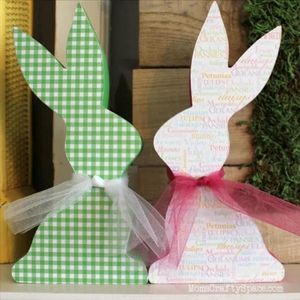 07. Easter Eggs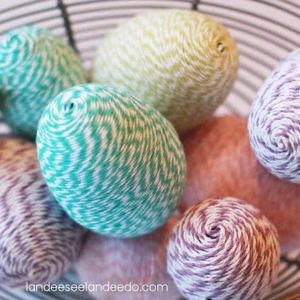 06. Fishbowl Easter Bunny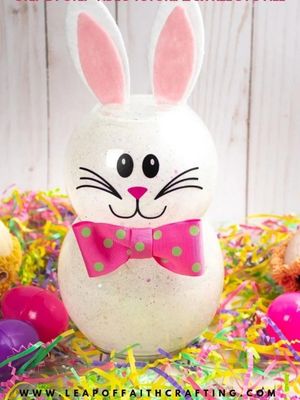 05. Pom Pom Bunnies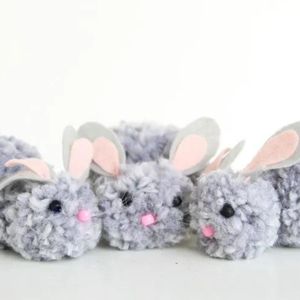 04. Mason Jar Easter Baskets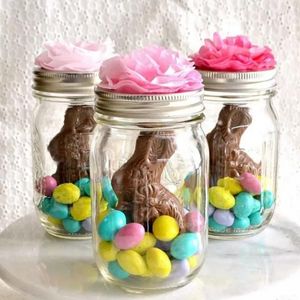 03. Sock Bunnies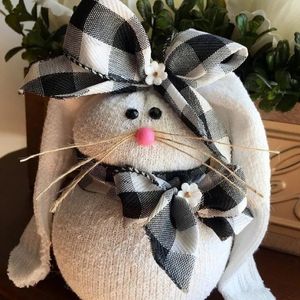 02. Easter Bunny Wreath
01. No Sew Easter Bunny Craft