Easter is a wonderful time of year to get creative and have some fun with crafts. Whether you're looking for Easter crafts for kids or adults, or you want to make some beautiful DIY decorations for your home, there are plenty of easy Easter crafts that everyone can enjoy.
One of the best things about Easter crafts is that they can be enjoyed by people of all ages.
Whether you're a seasoned crafter or you've never picked up a glue stick in your life, there are plenty of projects that are perfect for beginners and experts alike.
If you're not sure where to start, why not try your hand at making some Easter cards?
You can go for the traditional egg and bunny motifs or get a little bit more creative with your designs.
If you're feeling crafty, you could even make your own Easter basket to put all of your eggs in.
Another great Easter craft idea is to decorate some eggs. You can either hard-boil them and then decorate them with paint or markers, or you can blow out the yolks and turn them into beautiful little sculptures.
Either way, you'll end up with some unique and beautiful eggs that are perfect for hiding around the house on Easter morning.
If you're looking for something a little bit more challenging, you could try your hand at making some Easter bonnets.
This is a great activity for older kids or adults, and it's a lot of fun to see everyone's different designs.
You could even have a competition to see who can make the most creative bonnet.
Easter crafts are a great way to get into the Easter spirit. So what are you waiting for? Grab some crafting supplies and get started on one (or all!) of these fun Easter projects!
Easy Easter Crafts for Kids and Adults
31. Easter Gnomes
30. Easter Egg Paper Toy
29. Embroidery Hoop Bunny Easter Wreath
28. DIY Plaid Painted Easter Bunny
27. Easter Gingerbread Houses
26. Fishbowl Easter Bunny
25. Easter Clothespin Crafts
23. Hatching Chick Easter Card Craft
22. Bunny Craft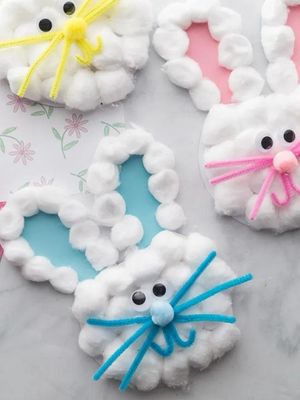 21. Button Bouquet
20. Paper Plate Easter Egg Wreath
19. Paper Plate Chick Craft
18. Paper Plate Easter Bunny Craft
17. Easter Bunny Thumbprint Art
16. Easter Hatching Chick Paper Craft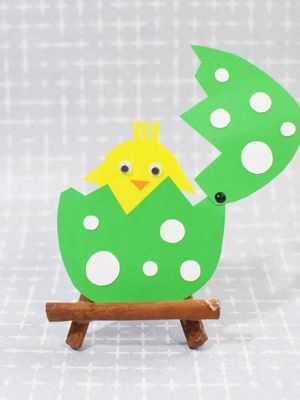 15. DIY decoupage Easter eggs
14. Easter Basket Craft
13. Easter Crafts for Kids
12. Easter Egg Suncatchers
11. Easter Bunny Favor Boxes
10. Sock Bunnies
09. Dollar Tree Bunny Eggs
08. Chick Craft in a Paper Plate Nest
07. Carrot Nibbling Easter Bunny Cards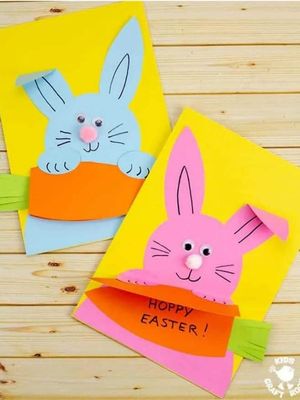 06. Easter Basket Craft
05. Handprint Bunnies
04. Construction Paper Chick Craft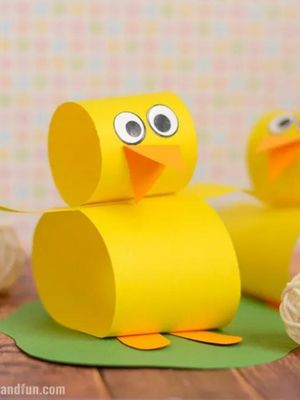 03. Peek-a-boo Clothespin Eggs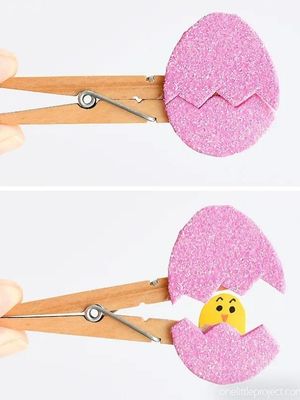 02. Spring Bunny Craft
01. Easter Card Craft