Celebrate Mother's Day in style with our collection of easy handmade Mother's Day cards! Choose from a variety of options including DIY Mothers Day cards, as well as printable and simple Mothers Day card ideas. Show your appreciation with cute or funny cards, for a more sentimental touch with elegant floral, watercolor, or calligraphy cards. Whatever your style, we've got you covered with our range of Mothers Day cards. Surprise your mom with a heartfelt message that she will cherish forever.
Types of Mother's Day Cards
The message you write in a Mother's Day card should come from the heart. You can express your love and gratitude for your mom in a variety of ways, such as:
Thanking her for all the things she has done for you
Telling her how much you love her
Sharing a special memory or moment you have shared together
Writing a poem or song
How to Choose the Perfect Mother's Day Card
Choosing the perfect Mother's Day card can be a daunting task, but there are a few things you can consider making the process easier:
Think about your mom's personality and interests
Choose a card that reflects your relationship with your mom
Consider the design and style of the card
DIY Mother's Day Card Ideas
If you want to create a more personalized Mother's Day card, here are a few DIY ideas:
Use a photo of you and your mom and turn it into a card.
Create a pop-up card using paper and scissors.
Use a stamp set to create your own design.
Personalized Mother's Day Cards
Adding your mom's name or initials to the card.
Including a special photo or message.
Choosing a card that matches your mom's favorite color or design.
Tips for Sending Mother's Day Cards Online
If you are unable to see your mom in person on Mother's Day, sending an e-card or online card is a great alternative. Here are some tips to keep in mind:
Choose a reputable website or platform to send your card.
Make sure the card is customized and personalized.
Consider adding a special message or note to the card.
Where to Buy Mother's Day Cards
Mother's Day cards can be found in many places, including:
Stationery stores
Gift shops
Department stores
Online retailers
Mother's Day Card Quotes and Messages
If you are struggling to find the right words to write in your Mother's Day card, here are some quotes and messages to inspire you:
"A mother is she who can take the place of all others but whose place no one else can take."
"To the world, you are a mother. To our family, you are the world." – Unknown
"Mothers hold their children's hands for a short while, but their hearts forever." – Unknown
"A mother's love is the fuel that enables a normal human being to do the impossible." – Marion C. Garretty
"Mothers are like glue. Even when you can't see them, they're still holding the family together." – Susan Gale
"No language can express the power and beauty and heroism of a mother's love." – Edwin Chapin
Heartfelt Mother's Day Cards & Messages to Show Your Love
25. Papercut Card For Mom
24. DIY Happy Mother's Day Card with Pop Up Flower
23. Tulip in a Heart Card
22. Mother's Day Card
21. Mother's Day Flower Card
20. Mothers Day pop up book
19. Handmade Mother's Day Card
18. Paper Scraps Flower Cards
17. Printable Mother's Day Cards
16. Tiny Bouquet Card
15. Mother's Day Card
14. Printable Mother's Day Cards
13. Beautiful Mother's Day Card
12. Mother's Day Card Cricut
11. Mother's Day Card
10. Mother's Day Coffee Card Template
09. Mother's Day Cards with a Cricut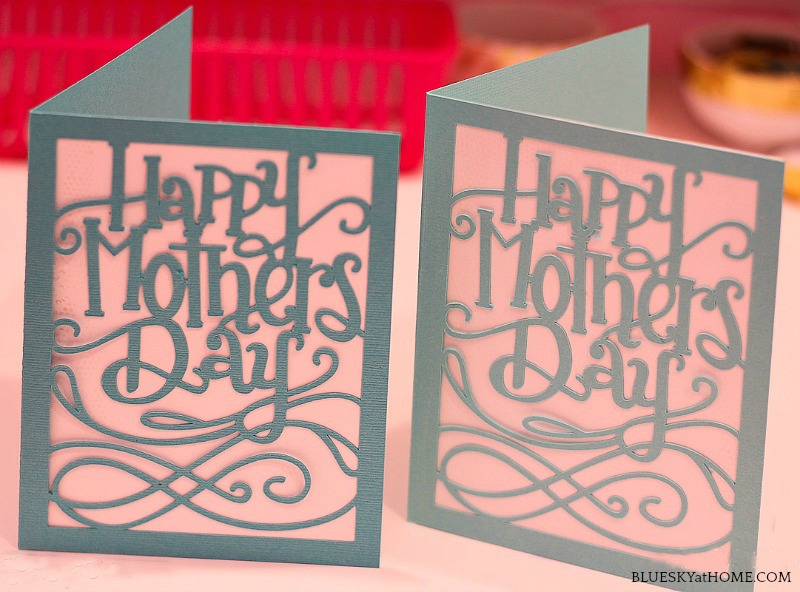 08. Q-tip Flower Art Mother's Day Card
07. Thumbprint Mother's Day Love Bug Cards
06. Bouquet Of Love for Mother's Day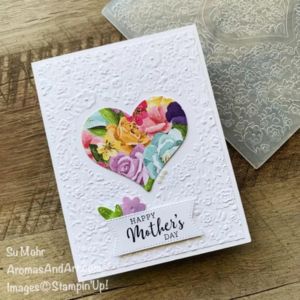 05. Handprint Mother's Day Cards
04. 3D Tissue Paper Heart Card
03. DIY Flower Bouquet Mother's Day Card
02. Printable Mother's Day Card
01. Suncatcher Card
Sending a Mother's Day card is a simple yet meaningful way to show your appreciation for your mom's love and care.
With so many options available, you can easily find a card that suits your mom's style and personality.
Whether you choose to make your own card, buy one from a store, or send one online, don't forget to add a heartfelt message that expresses your love and gratitude.