This Mother's Day, show Mom how much you care with these fun and easy Mothers Day crafts for kids! From handmade Mothers Day cards and DIY Mothers Day gifts to preschool and kindergarten projects, our ideas are perfect for kids of all ages. Whether you're looking for Mothers Day art or activities, we've got you covered. Give Mom the gift of memories with our Mothers Day homemade gifts and Mothers Day keepsakes.
Handprint and Footprint Crafts
Handprint flowers
Footprint butterfly
Handprint heart
Handprint wreath
Card Making
Pop-up cards
3D flower cards
Fingerprint cards
Handmade photo frame cards
DIY Gifts
Personalized picture frame
Painted flowerpots
Decorated wooden spoon
Button bouquet
Flower Crafts
Tissue paper flowers
Pipe cleaner flowers
Cupcake liner flowers
Egg carton flower wreath
Heartwarming Mothers Day Crafts for Kids to Show Mom Some Love
25. Q-tip Flower Art Mother's Day Card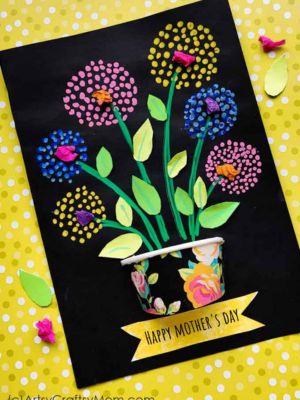 24. Mother's Day Dandelion Card Craft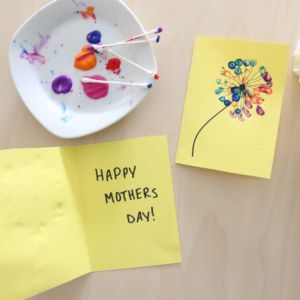 23. Hand Shaped Flower Bouquet
22. Thumbprint Heart Glass Magnet Crafts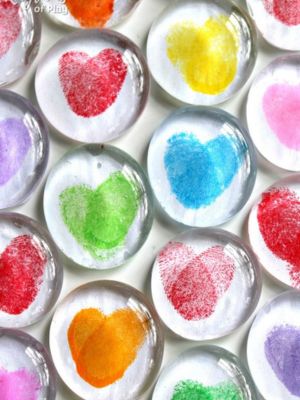 21. Mother's Day Handprint Flower Craft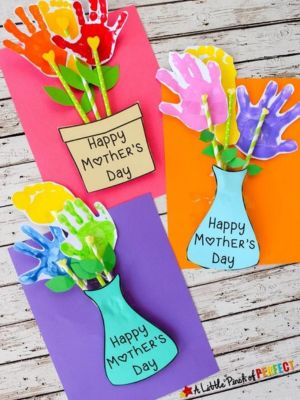 20. Mother's Day bookmark and Card
19. Mother's Day Book
18. Paper Flower Bouquet
17. Hands Holding a Heart Mother's Day Card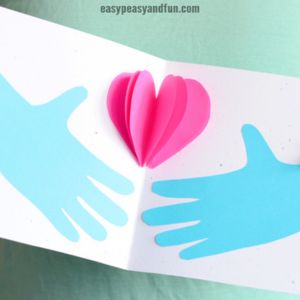 16. Button Bouquet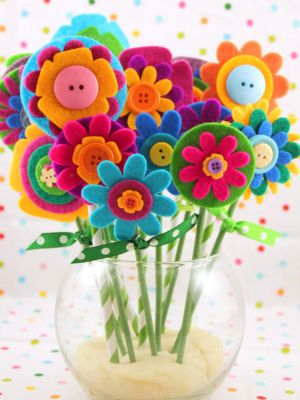 15. Mother's Day Handprint Apron
14. DIY Paper Tulip Craft
13. Photo Flower Card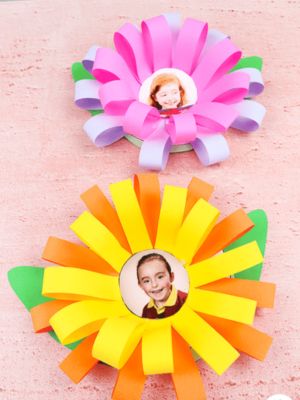 12. Paper Mums
11. Pretty Heart Wreath Craft
10. Paper Flower Mother's Day Card
09. Flower Bouquet Spinner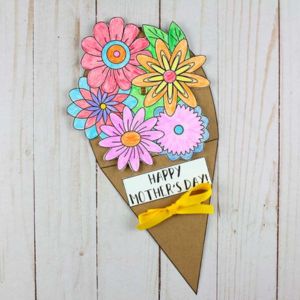 08. Calla Lily Flower Craft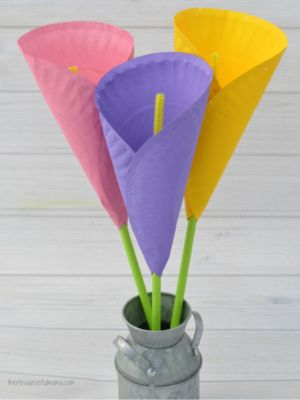 07. Paper Flower Bouquets
06. Cardboard Roll Flower Bracelet Craft
05. Mother's Day Love Rocks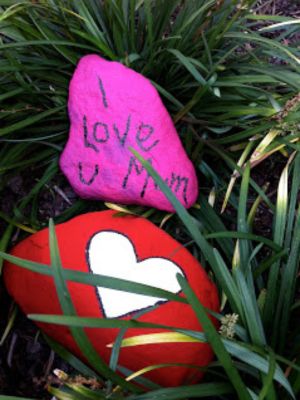 04. Egg Carton Teacup Cards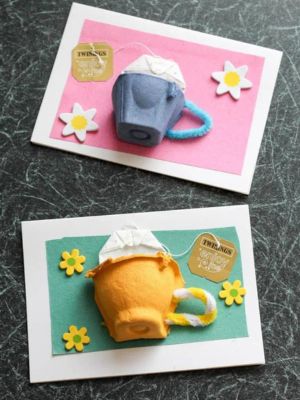 03. Huggy Mother's Day Card Craft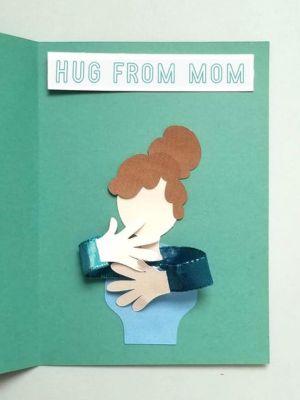 02. Tissue Paper Picture Frame Craft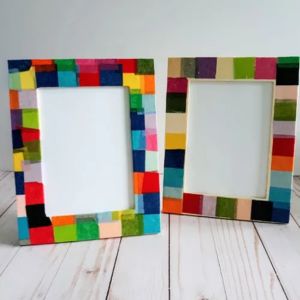 01. Mother's Day Handprint Flower Pot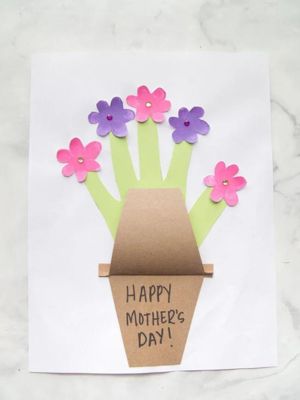 FAQs
What materials do I need to make these Mother's Day crafts?
The materials needed for each craft vary, but some common supplies include construction paper, glue, scissors, paint, markers, and craft sticks. Each craft section in the article includes a list of materials needed for the specific crafts.
Are these Mother's Day crafts suitable for all ages?
Most of the crafts in this article are designed for kids ages 3-10, but some may be appropriate for younger or older children depending on their skill level.
How long do these crafts take to make?
The time it takes to make each craft also varies, but most can be completed in under an hour. Some may take longer depending on the complexity of the craft and the age of the child.
Can I personalize these crafts to fit my mom's interests?
Absolutely! One of the best things about making homemade crafts is the ability to personalize them. Encourage your child to use their creativity to make the craft unique and special for their mom.