Casseroles are great main dishes that bring variety into the week and can be easily made ahead. These easy and healthy casserole recipes dishes use up bits of leftovers and give the palate a taste treat.
Casserole recipes offer something for everyone. Casseroles feed large groups, they are budget-friendly and easy to prepare. You can easily use leftoverS or other ingredients in your casserole, which also saves time.
17. Twice Baked Potato Casserole
Filling and comforting, this Twice Baked Potato Casserole makes a perfect no-fuss side dish for a holiday meal. Simple ingredients – incredible taste!
16. Vegetarian Breakfast Casserole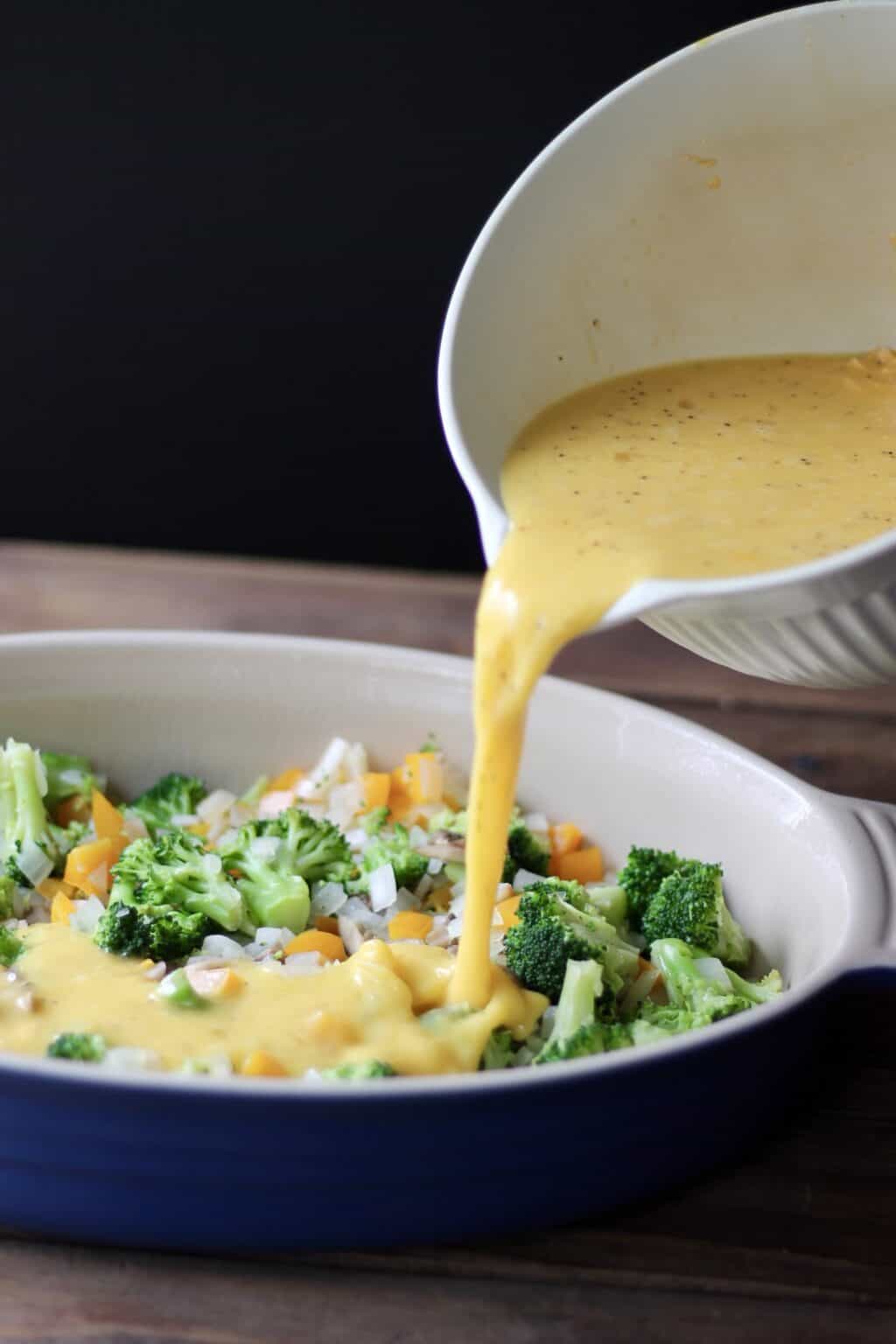 This vegetarian breakfast casserole is the perfect healthy breakfast recipe to feed a crowd or to make ahead for a quick breakfast during the week!
15. Chicken Parmesan Casserole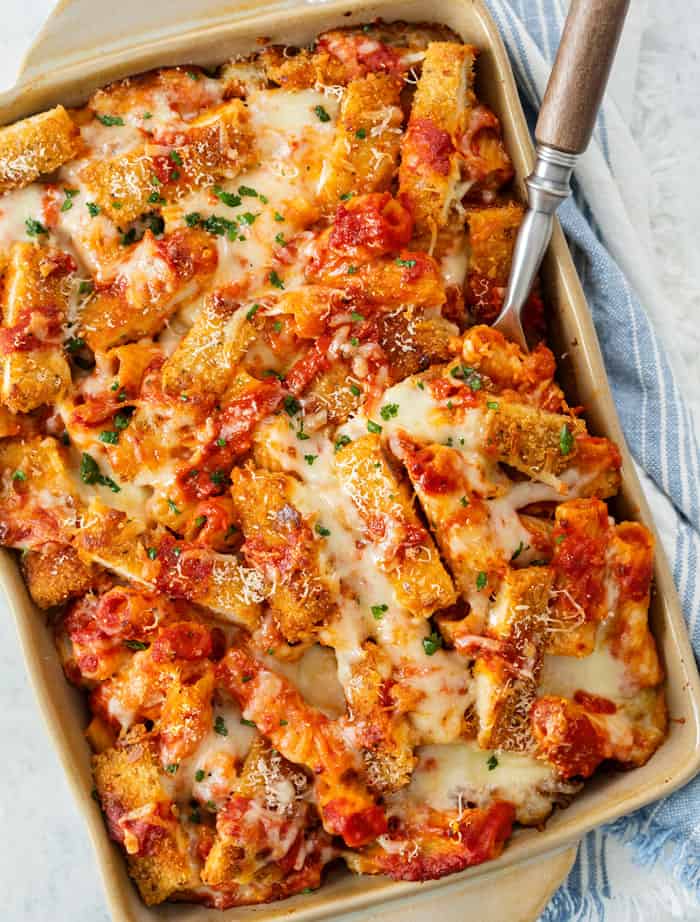 Make this easy Chicken Parmesan Casserole with homemade crispy chicken, frozen chicken tenders, or leftover rotisserie chicken! Add in some pasta and lots of mozzarella and Parmesan cheese!
14. Spaghetti Squash Chorizo Breakfast Casserole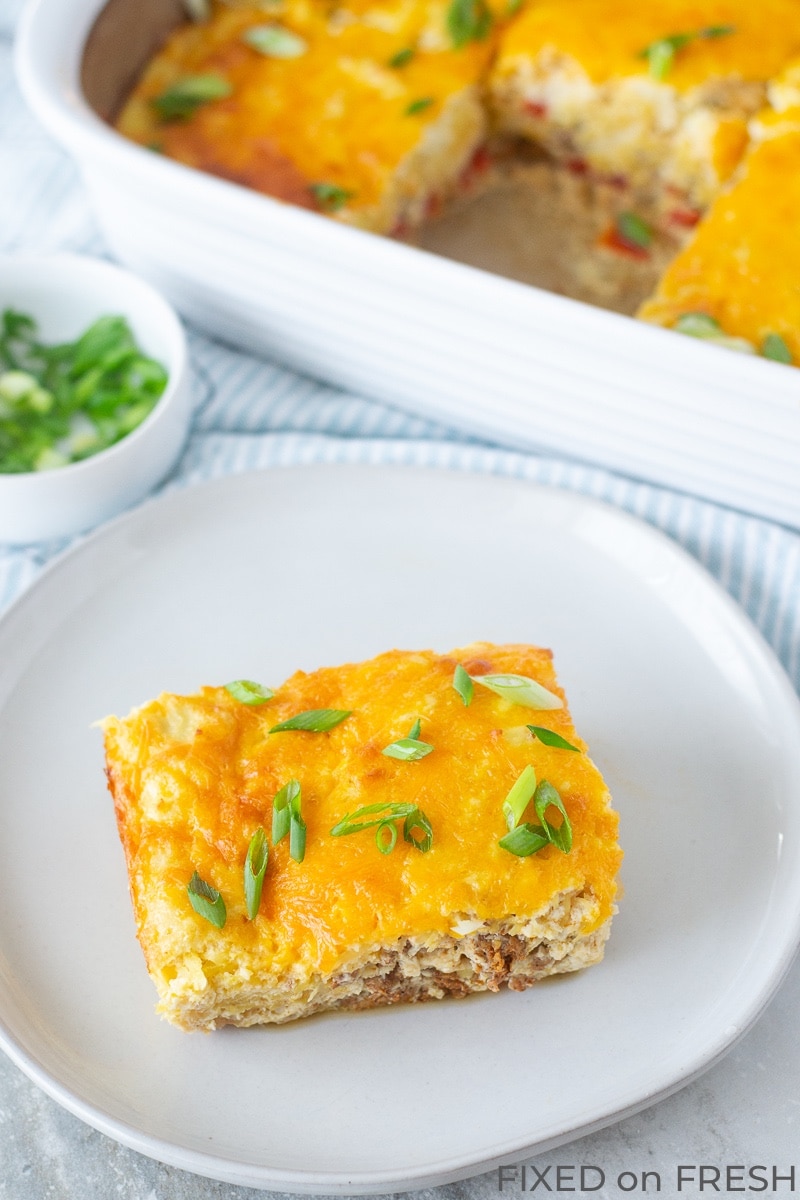 Spaghetti squash and spicy chorizo are the stars in this easy-to-meal prep, low-carb breakfast recipe. This cheesy egg dish is a big hit with the whole family!
13. Gluten Free & Dairy Free Tuna Noodle Casserole from Scratch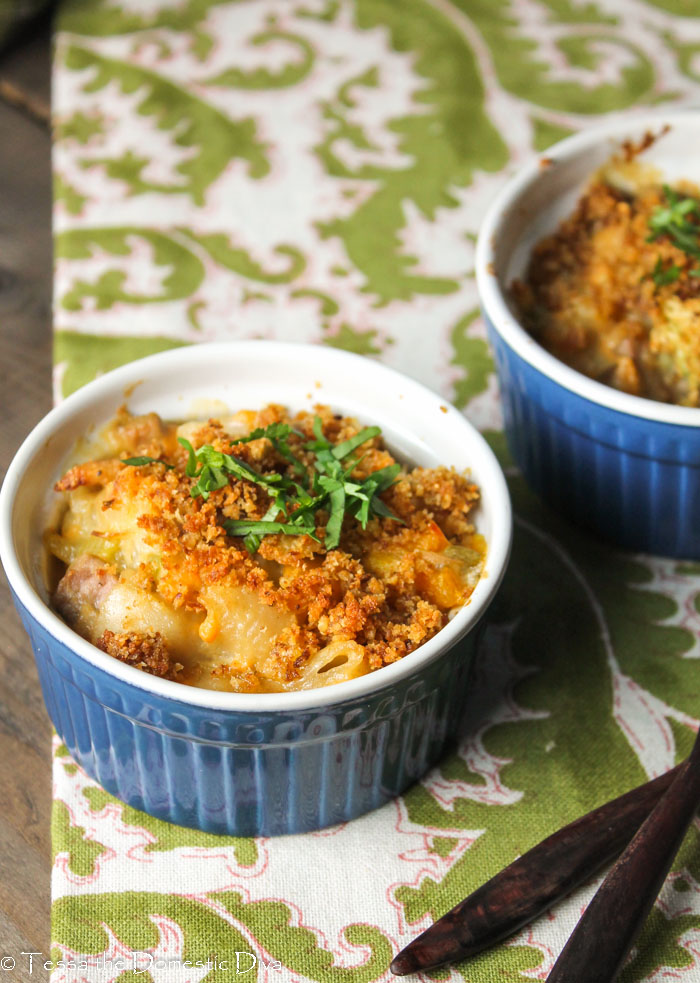 This gluten-free casserole is especially flexible as it can be adapted for paleo, keto, and Whole30 diets!
12. Low Carb Chile Relleno Casserole
Enjoy this easy Low Carb Chile Relleno Casserole with no guilt! Ground beef and lots of peppers and cheese make satisfying Mexican food!
11. Chicken Stuffing Casserole
Chicken Stuffing Casserole is totally fuss-free and quick to make with mainly pantry ingredients!
10. Cheesy Eggplant Casserole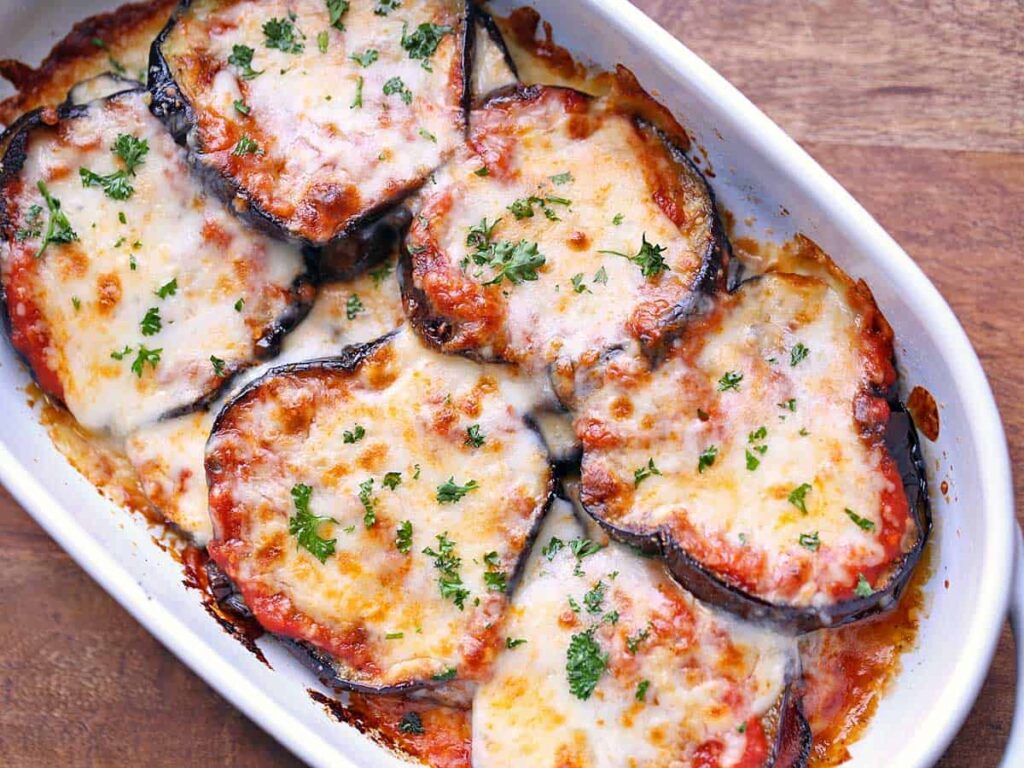 Delicious, hearty eggplant casserole can easily serve as a very filling meatless entree. The combination of eggplant, tomato sauce, and melted cheese is wonderful.
09. Cheesy Meatballs Casserole
This low-carb turkey meatball casserole recipe is absolutely fabulous if you're looking for a great low-carb dinner option!
08. Mexican Quinoa Casserole
Cheesy Mexican quinoa enchilada casserole is a flavor-packed gluten-free dish that makes the perfect healthy dinner! Packed full of veggies, black beans, and lots of cheesy goodness on top, this is one dinner that is sure to impress.
07. Squash Casserole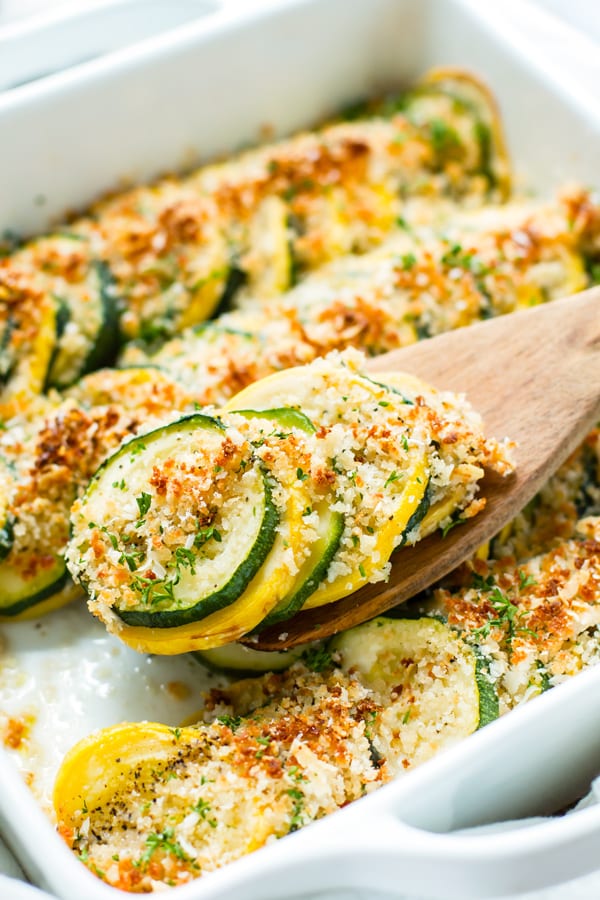 Healthy, simple, and fabulous, this Zucchini and Squash Casserole is the best low-carb recipe for Summer squash! This easy casserole is amazing for Summer picnics and potlucks, and makes the perfect side dish for any holiday dinner!
06. Broccoli Casserole
Deliciously cheesy keto broccoli casserole will convince even the most reluctant picky eaters that the green vegetable is, in fact, worth eating!
05. Egg Casserole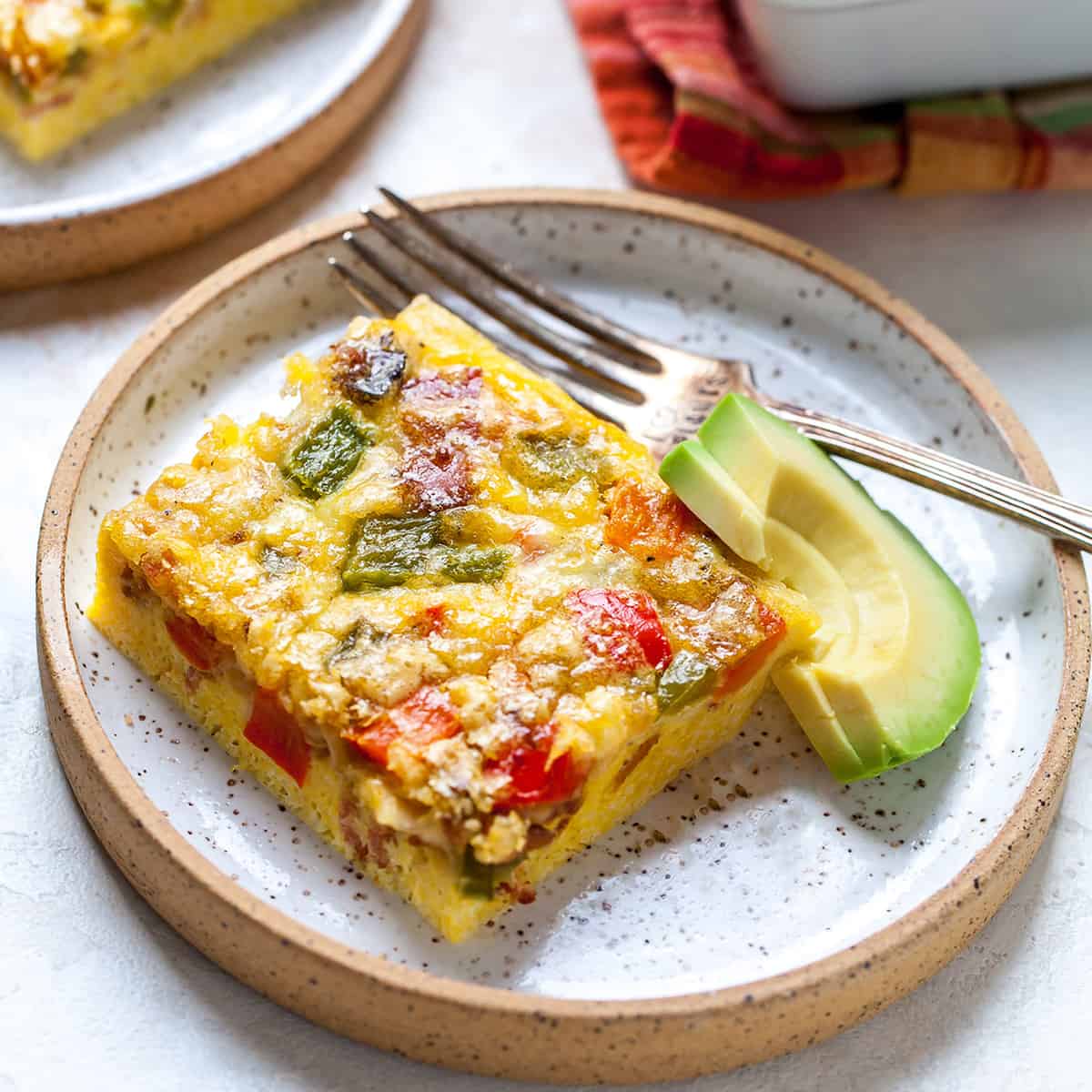 This Egg Casserole is an easy, healthy breakfast casserole that's made with only 9 ingredients! It's a healthy, low-carb way to start the day!
04. Keto Chicken Bacon Ranch Casserole
Keto Chicken Bacon Ranch Casserole is low-carb comfort food at its finest. The classic combo of chicken, bacon, and ranch makes this the ultimate keto casserole.
03. Baked Tuscan Chicken Casserole
This baked Tuscan chicken casserole recipe is so quick to make and flavorful. Everyone will love it!
02. Stuffed Pepper Casserole
Easy Stuffed Pepper Casserole takes classic stuffed pepper ingredients like rice, ground meat, tomato, and cheese and turns them into a healthy one-pot meal!
01. Whole30 Breakfast Casserole
Prep this easy Whole30 Breakfast Casserole over the weekend and have breakfast ready for you for the week ahead. It's made with ground pork, sweet potatoes and eggs, and is incredibly filling and flavorful.