The easiest way to get your daily dose of fruit and vegetables is with a healthy smoothie. In order to get the most out of your smoothies, you need to have a recipe that is balanced. These healthy smoothie recipes are delicious. They will fill you up and give you energy for the day ahead.
Smoothies are easy to make, keep you full for hours, and can be as simple or elaborate as you like Fruit & Nut Smoothie This is great for those who have a sweet tooth but still want to stay on the healthier side.
---
Summer Cocktails Recipe
Healthy Fruit Smoothie Recipes
Refreshing Summer Drink Recipes
---
Products are recommend
" Affiliate links provided for your convenience, please read my disclosure for more information."
21. How to Make a Fruit Smoothie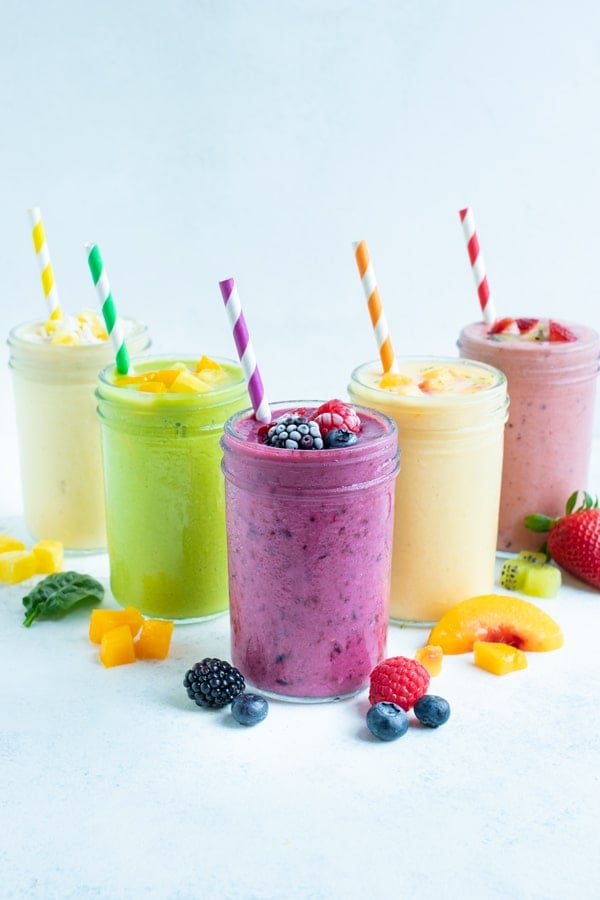 his basic recipe will teach you How to Make ANY Fruit Smoothie using fresh and frozen ingredients! Once you learn this simple formula you'll be able to mix it up with tropical fruits and berries, add in greens such as spinach or kale, and even make them vegan and dairy-free. And the best part? Only need a few simple ingredients and less than 5 minutes are needed to make the best homemade smoothie!
20. Golden Milk Mango Smoothie
This healthy Mango Smoothie comes together in mere minutes and with just four super simple ingredients. The optional turmeric adds a nice little bit of extra nutrition and turns the smoothie into a golden milk milkshake. So good!
19. Strawberry Peach Smoothie
A deliciously thick and creamy strawberry and peach smoothie that is packed full of flavor, and is super healthy and filling. Made from only 5 simple ingredients!
18. Blueberry Banana Smoothie
A super fast and healthy blueberry banana smoothie that is easy to make and you can use when you step out for work or for your day, for school, or whatever, so to get started.
17. Strawberry Banana Smoothie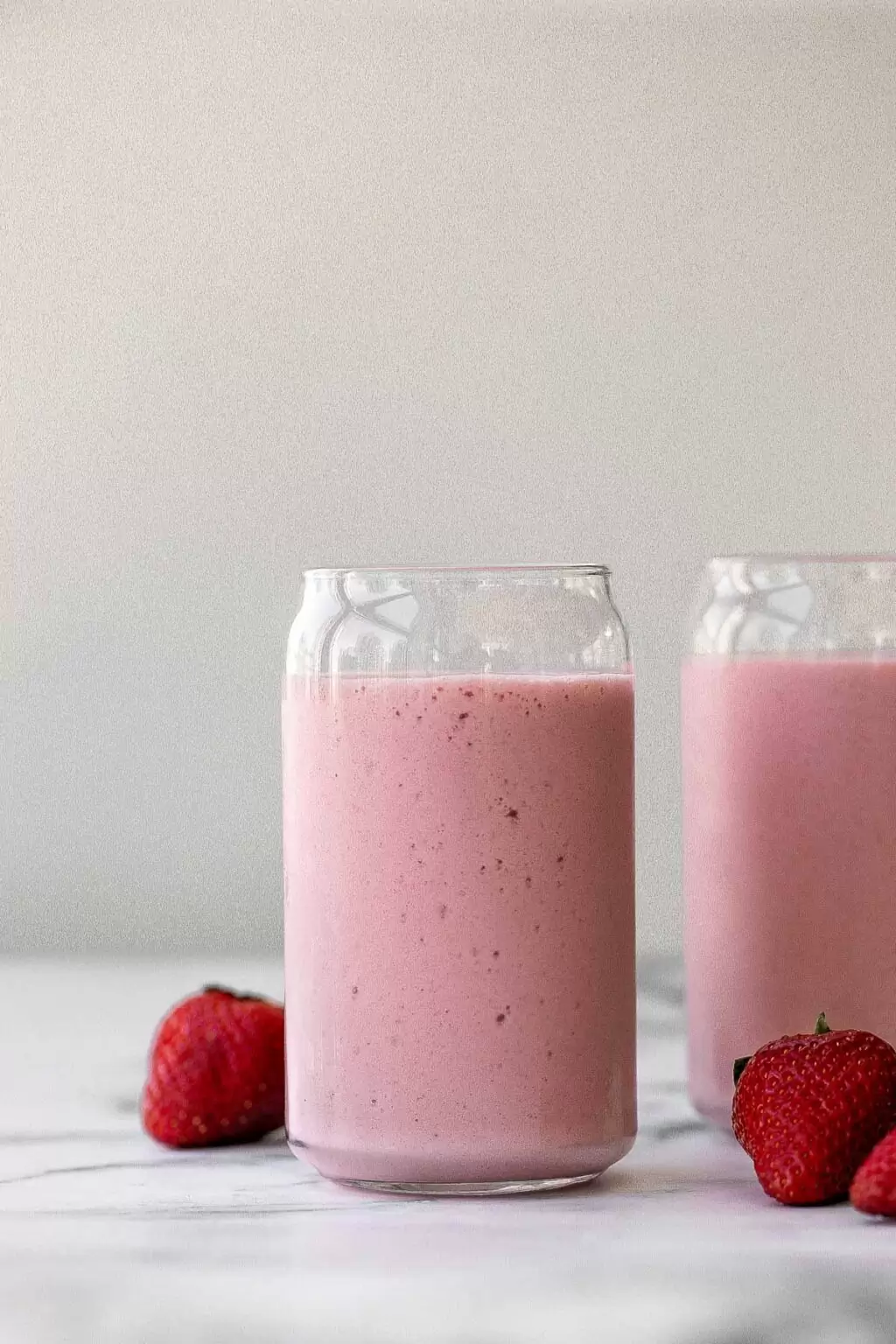 Quick and easy strawberry banana smoothie is the perfect breakfast on the go or refreshing snack. It's fruity, delicious, and packed with nutrients.
16. Lemon Smoothie
Made with lemon juice, pineapple, and coconut cream, this is a bright and refreshing Lemon Smoothie that is velvety smooth, naturally sweet, and dairy-free. A wonderful simple breakfast or afternoon snack, perfect for summer!
15. Banana Smoothie
Healthy Banana Smoothie, made with just 4 ingredients. This easy smoothie blends up deliciously thick and creamy. It's full of rich banana flavor and is a good source of potassium.
14. Green Smoothie
This Green Smoothie with 3 simple ingredients is healthy, easy, and tastes sweet, creamy, and delicious, so your entire family will enjoy it!
13. Strawberry Vanilla Smoothie
Strawberry Vanilla Smoothie is one of my favorite breakfast smoothies packed with protein and nutrients to get you and your family moving in the morning! Strawberries, bananas, protein powder, almonds, oats, and honey make this smoothie a perfect meal that will fill you up for hours.
12. Apple Peanut Butter Smoothie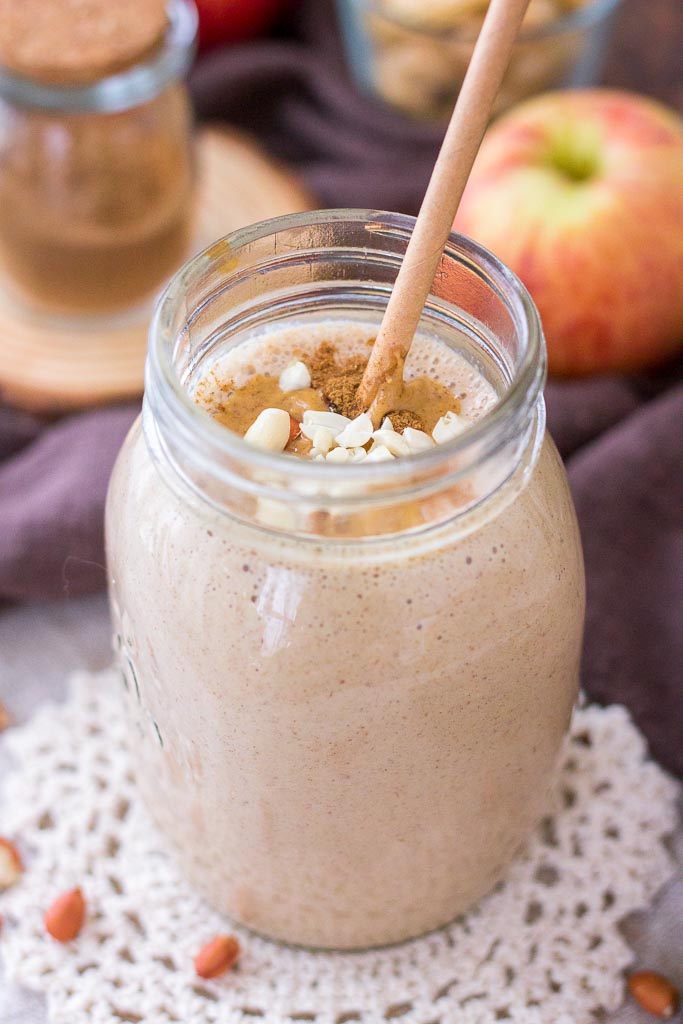 This Apple Peanut Butter Smoothie is in one word delicious. Creamy, nutty, and perfectly sweet, full of wonderful flavors with a hint of apple freshness.
11. Pineapple Smoothie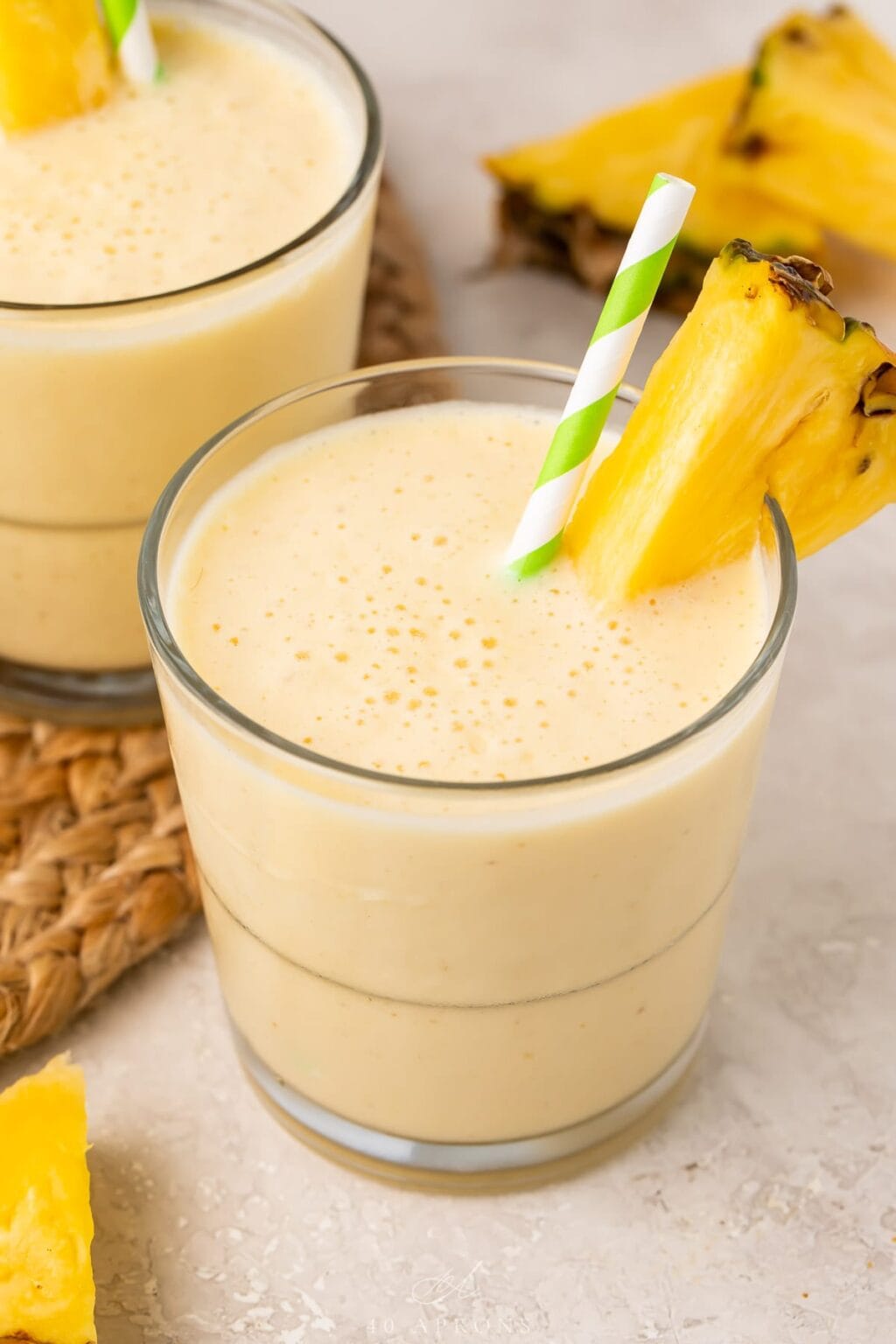 This super refreshing pineapple smoothie is sweet, creamy, and delicious! Simple and easy to make but full of deliciously tropical flavor, this is one of my family's all-time favorite smoothie recipes.
10. Chocolate Avocado Smoothie
Chocolate Avocado Smoothie is one perfect delicious, smooth and creamy, a chocolatey treat made with all healthy ingredients. It's loaded with superfoods, and super spices, super easy to make, rich and flavorful – a healthy breakfast that will keep you full, healthy, and happy.
09. Kiwi, Spinach, and Blueberry Smoothie
It only takes five ingredients to make this super healthy, balanced smoothie. It's Vegan, Paleo, and absolutely delicious!
08. Peanut Butter Banana Smoothie
This peanut butter banana smoothie with yogurt is good for you yet tastes like a treat! It's creamy, protein-rich, and filling for breakfast.
07. Pineapple Spinach Smoothie
A simple, yet refreshing Pineapple Spinach Smoothie that uses one of three ingredients, is perfectly sweet and filling. You're going to love this quick and simple pineapple spinach smoothie recipe.
06. Orange Banana Smoothie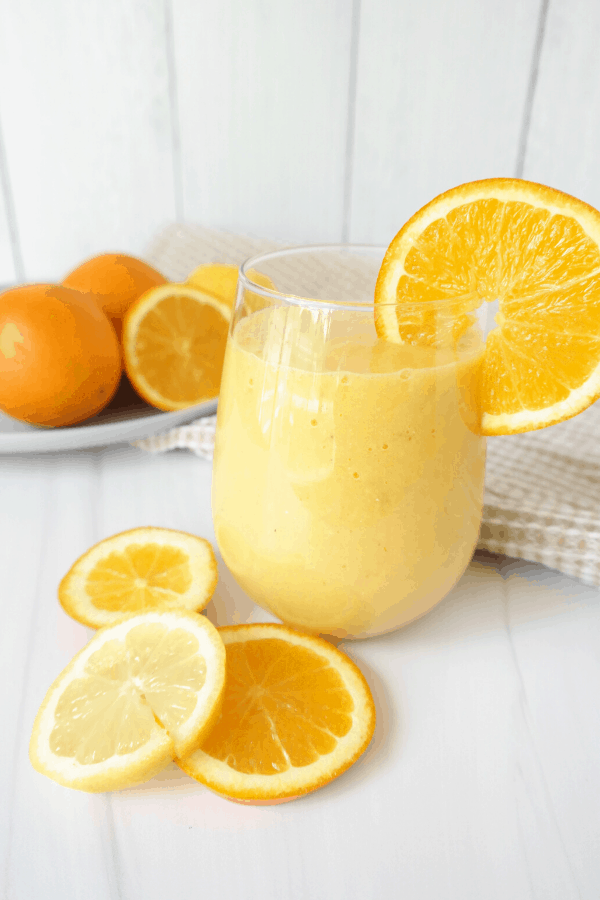 A healthy vegan orange banana smoothie that is super high in vitamin C, packed with antioxidants, and easy to prepare. This vegan orange smoothie is a great immunity booster and contains simple plant-based ingredients.
05. Banana Peach Smoothie
This silky smooth, naturally sweetened banana peach smoothie is a light and refreshing breakfast or snack! Top with a fresh peach slice, a sprig of mint, and a sprinkle of chia seeds for added nutrition!
04. Blackberry Kale Smoothie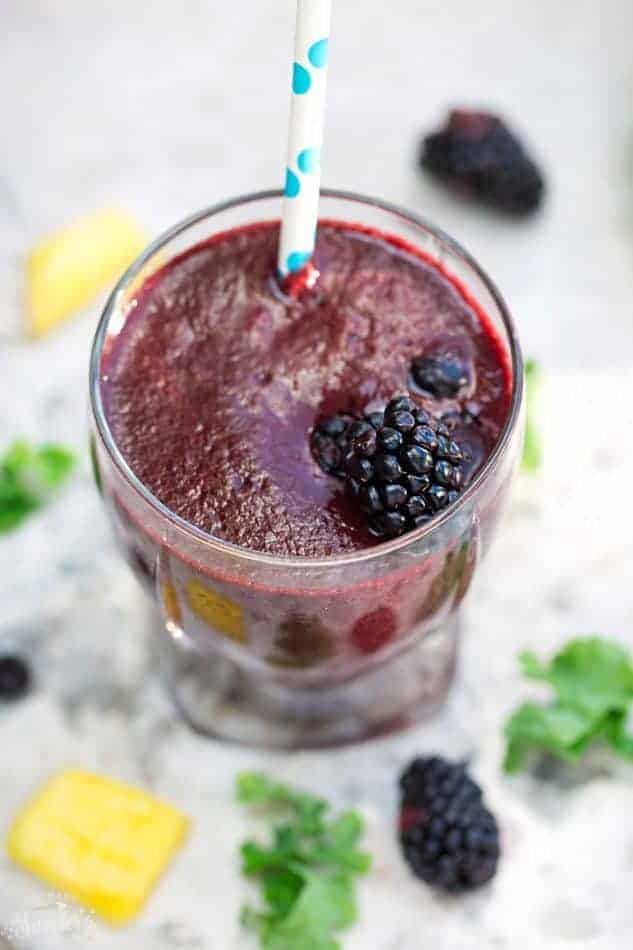 This Blackberry Kale Smoothie is healthy, nutritious and so easy to make with just a few simple ingredients. It's full of fiber, protein, simple to customize, and makes a delicious and refreshing low carb, keto, paleo, or Whole30 breakfast or snack.
03. Strawberry Cheesecake Smoothie
Get your morning started right with this delicious strawberry cheesecake smoothie. Super easy 5-minute cheesecake smoothie recipe everyone will love.'
02. Energy Smoothie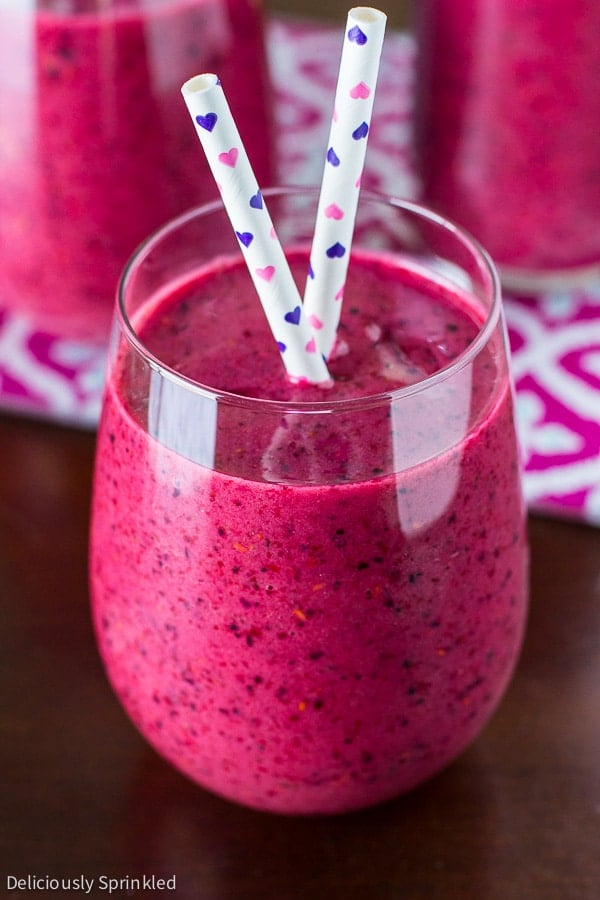 If you are looking for the perfect way to start your day, this Breakfast Energy Smoothie should be on your radar!
01. Chocolate Peanut Butter Smoothie
A delicious chocolate peanut butter smoothie made with oats, unsweetened cocoa, and peanut butter. Sweetened with only banana and maple syrup, this smoothie is creamy, healthy, and tastes like a milkshake!