Looking for delicious and satisfying low carb breakfast recipes? Whether you're following a low carb diet or simply looking to start your day off with a healthier breakfast option, you'll love these tasty and satisfying keto breakfast recipes. Here you'll find a wide range of easy-to-make low carb breakfast ideas that are perfect for healthy meals.
From keto breakfast recipes and low carb breakfast casseroles to low carb breakfast sandwiches, muffins, smoothies, bowls, and bars, we've got you covered with a wide range of options to choose from.
So, whether you're a busy mom on the go or a home cook looking for new breakfast ideas, you're sure to find something here that fits your needs and preferences. Happy cooking!
Low carb breakfast options
Eggs: Eggs are a high protein, low carb option that can be cooked in a variety of ways, such as scrambled, fried, or hard-boiled. They can be paired with vegetables, such as spinach or tomatoes, or with high-fat items like avocado or bacon.
Avocado toast: Avocado is high in healthy fats and can be mashed and spread on top of low carb bread or a slice of tomato. This can be topped with a fried or poached egg for added protein.
Smoothies: Smoothies can be made with low carb ingredients like spinach, kale, berries, and unsweetened almond milk. Protein powder can also be added for added protein.
Omelets: Omelets can be filled with a variety of low carb vegetables, such as bell peppers, onions, and mushrooms, and can be topped with cheese or avocado for added flavor and nutrition.
Chia seed pudding: Chia seeds are high in fiber and can be mixed with unsweetened almond milk, berries, and a sweetener like stevia to create a tasty and satisfying breakfast pudding.
Low carb muffins: Low carb muffins can be made with almond flour or coconut flour and can be sweetened with a low carb sweetener like erythritol. They can be flavored with berries, nuts, or spices for added flavor.
Breakfast bowls: Breakfast bowls can be made with low carb ingredients like eggs, spinach, avocado, and sausage, and can be topped with cheese or salsa for added flavor.
Breakfast burritos: Breakfast burritos can be made with low carb ingredients like scrambled eggs, sausage, and avocado, and can be wrapped in lettuce or a low carb tortilla for added flavor and texture.
Breakfast sandwiches: Breakfast sandwiches can be made with low carb bread, or a lettuce wrap and can be filled with ingredients like eggs, bacon, and avocado.
Healthy Low Carb Breakfast Recipes for a Delicious Start to Your Day
27. Chocolate Protein Pancakes
26. Breakfast Pizza
25. Cheesy Sausage Puffs
24. Keto Donut Holes Recipe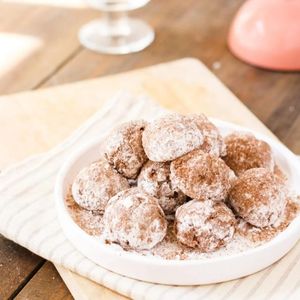 23. French toast
22. Keto Breakfast Cookies
21. Cheesy Stuffed Portobello Mushrooms with Garlic Butter Sauce
20. Strawberry Smoothie
19. Zucchini Fritters
18. 3-Ingredient Cheesecake Keto Fat Bombs
17. Keto Blueberry Muffins
16. keto zucchini bread
15. 3 Ingredient Keto Pancakes
14. Vegetarian Breakfast Casserole
13. Fluffy Keto Buns
12. Keto Whipped Cream
11. Veggie Breakfast Biscuit
10. Keto Waffles with almond flour
09. Keto Bagels
08. Mini Breakfast Omelets
07. Cinnamon Roll Chaffles
06. Burrito
05. Keto Chocolate Donuts Recipe
04. Egg Muffins
03. French Toast Sticks
02. Strawberries & Cream Keto Chaffles
01. Pumpkin Pancakes