If you're looking for high protein low carb soup recipes, look no further! Here are the best keto soups recipes for you to try. From hearty chili to nourishing chicken soup, there's something for everyone. These quick and easy soup recipes are also perfect for low carb dinners or a comforting and warming low carb meal to enjoy on a cold day
They can be made with a variety of different meats, vegetables, and spices. Soups are also a great way to use leftovers.
Some of the healthiest soups are those that are low in carbs. These soups are usually high in protein and healthy fats and low in carbohydrates.
These are perfect for people who are following a ketogenic diet or who are trying to lose weight.
Easy Low Carb Recipes
Healthy Low Carb Snack
Low Carb Dinner Recipes
Healthy Low Carb Chicken Recipes
Low Carb Soups for Weight Loss
BUY THIS COOK BOOK AT 50% OFF
350 Low Carb Recipes is the perfect solution for anyone looking to follow a low-carb diet.
Price: $ 16.99
17. Keto Chicken Enchilada Soup
The perfect weeknight dinner recipe – keto chicken enchilada soup! It's not only low carb but super creamy and easy to make, too.
16. The Best Low Carb Keto Chicken Soup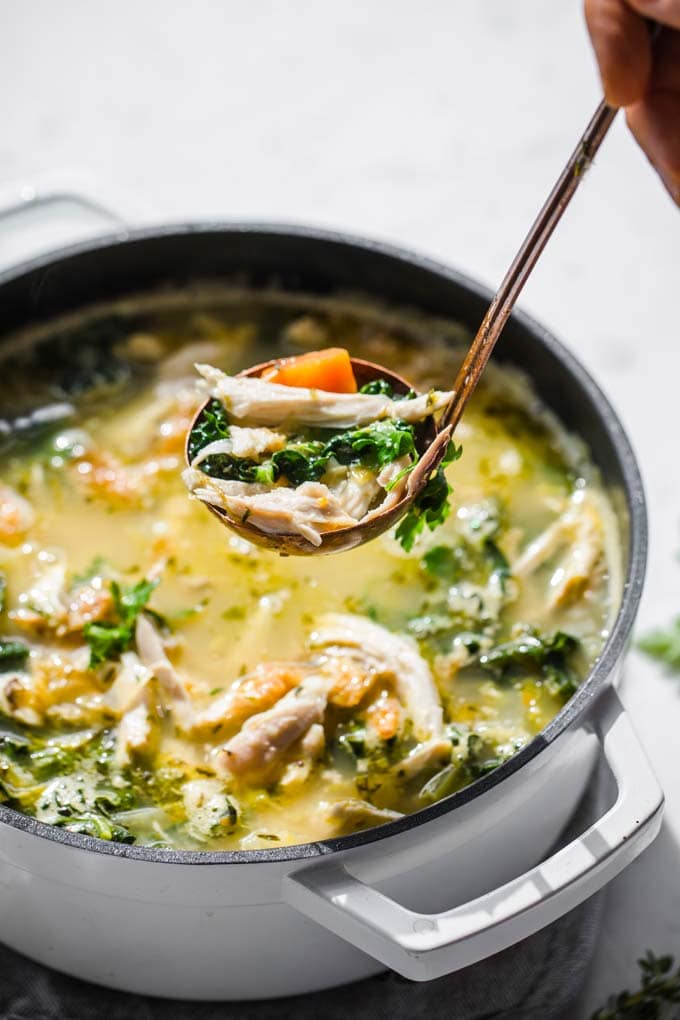 Make this flavourful keto chicken soup from scratch in 40 minutes! This low-carb soup is great for a quick and easy dinner or to put in a soup flask and take to work. It contains only 7.6 grams of net carbs per generous serving.
15. Beef Cabbage Soup Recipe
This Easy Beef and Cabbage Soup Recipe is a flavorful, satisfying, and Keto-friendly dinner. A healthy homemade low-carb Whole 30 soup filled with vegetables that the entire family will love!
14. Cheesy Smoked Sausage Soup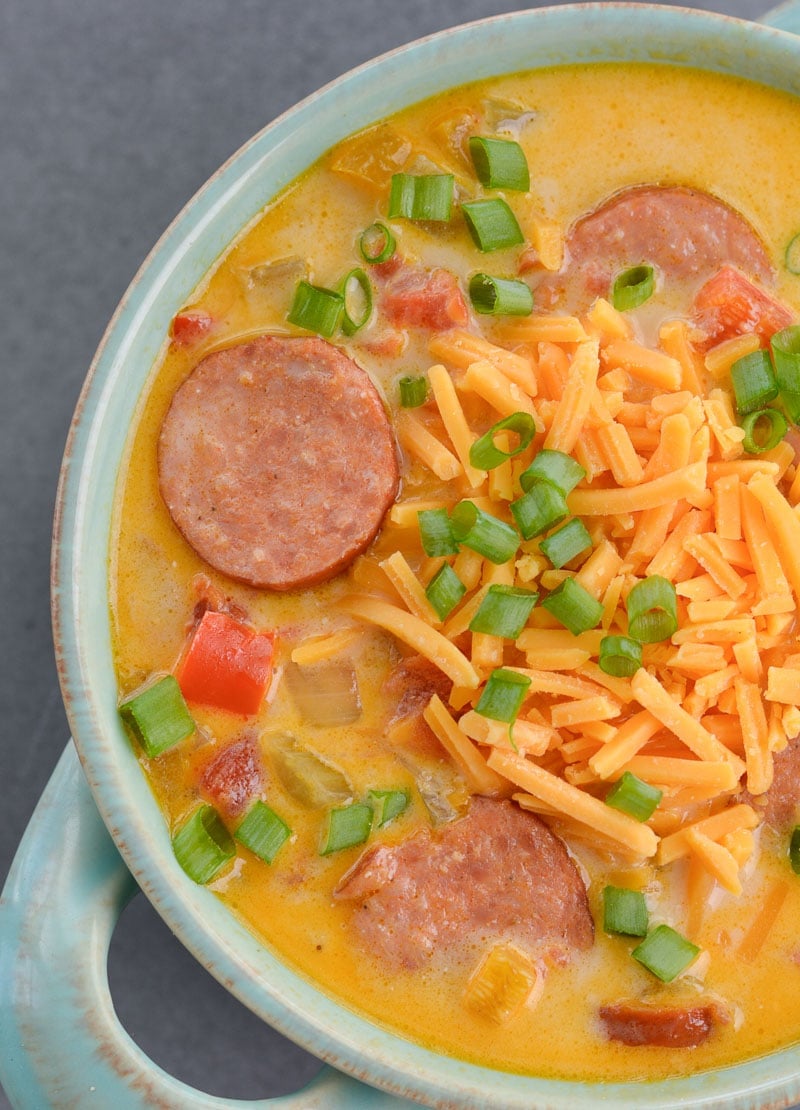 This Cheesy Smoked Sausage Soup is loaded with spicy sausage, tender vegetables in a creamy, cheesy sauce! At less than 7 net carbs per serving this is a great low carb, keto-friendly soup!
13. Instant Pot Cauliflower Soup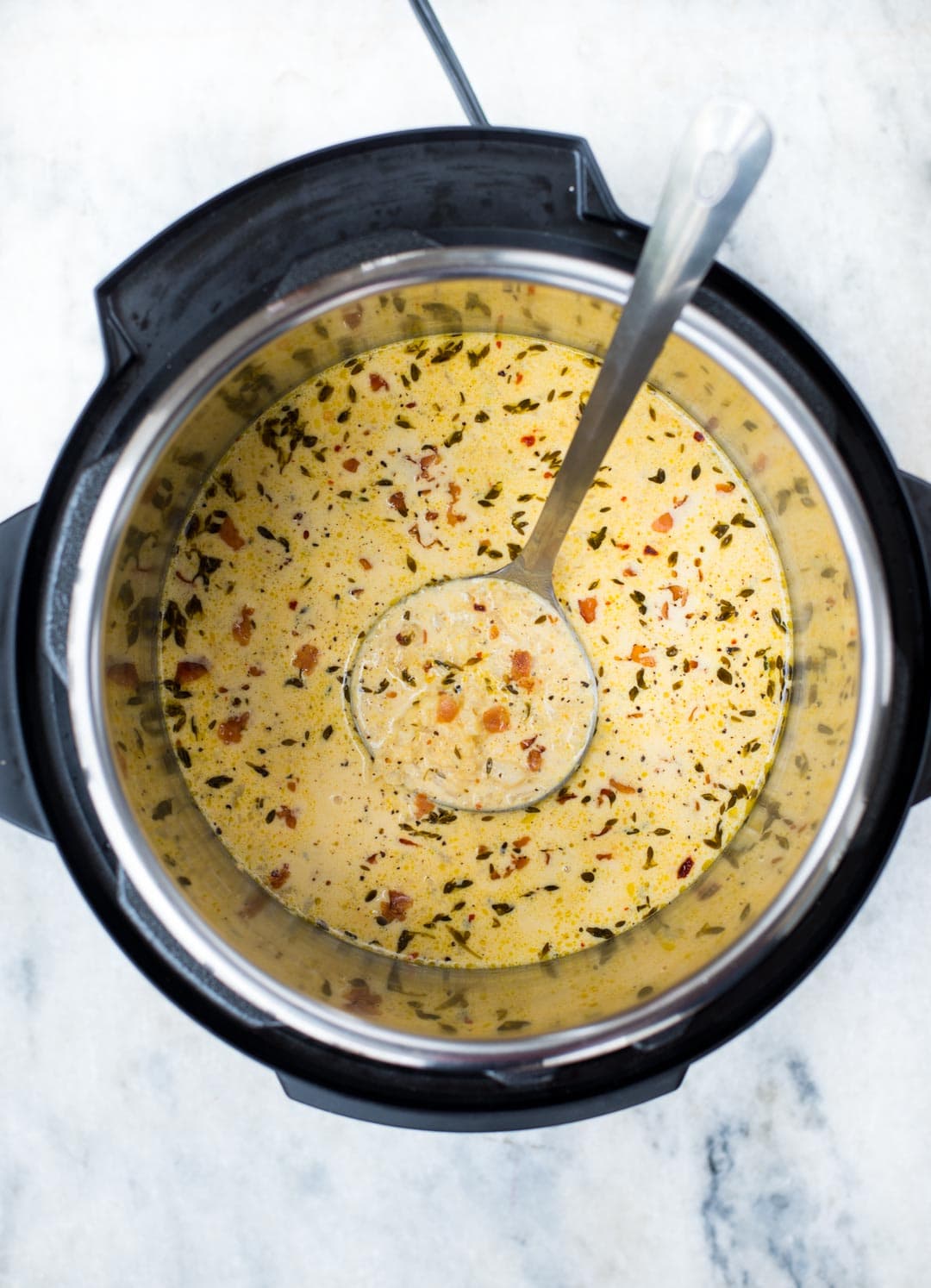 This Healthy Instant Pot Cauliflower Soup is creamy, delicious, and incredibly easy to make. This soup is keto-friendly and low carb and can be made in 20 minutes.
12. Keto White Chicken Chili
This keto white chicken chili is exactly the recipe you didn't know you were missing. With fresh ground chicken, green salsa and chilis, heavy whipping cream, and tons of fresh cheese, it's the perfect blend of spice and creamy flavor.
11. Low Carb Keto Zuppa Toscana Soup Recipe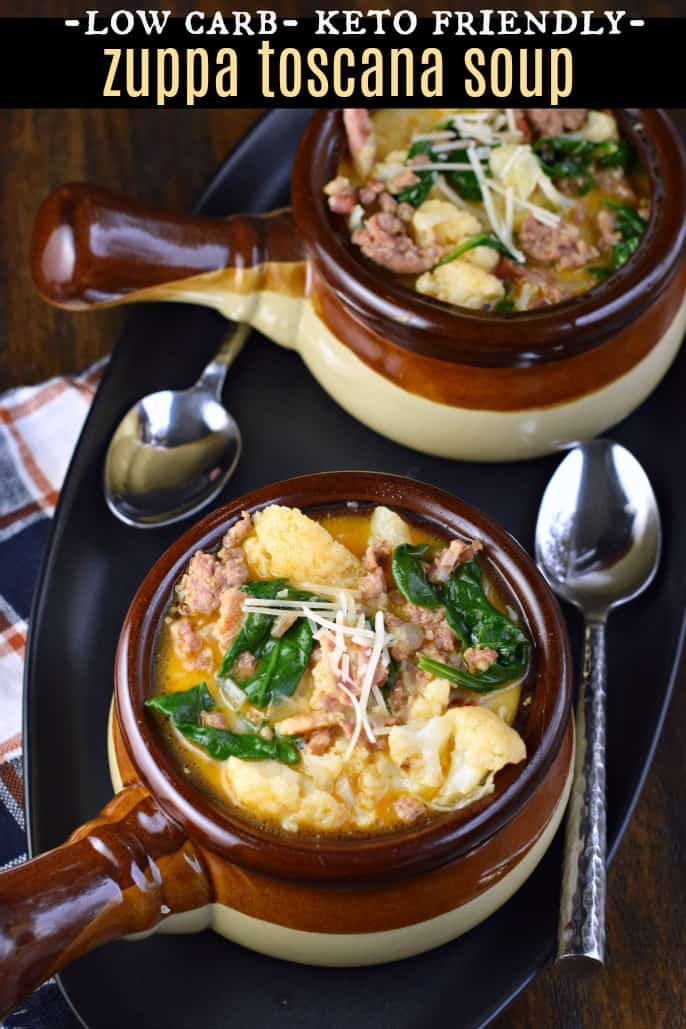 Low Carb Keto Zuppa Toscana Soup recipe is packed with flavor from crispy bacon, Italian Sausage, spinach and tender cauliflower all in a rich, creamy broth.
10. Cheeseburger Soup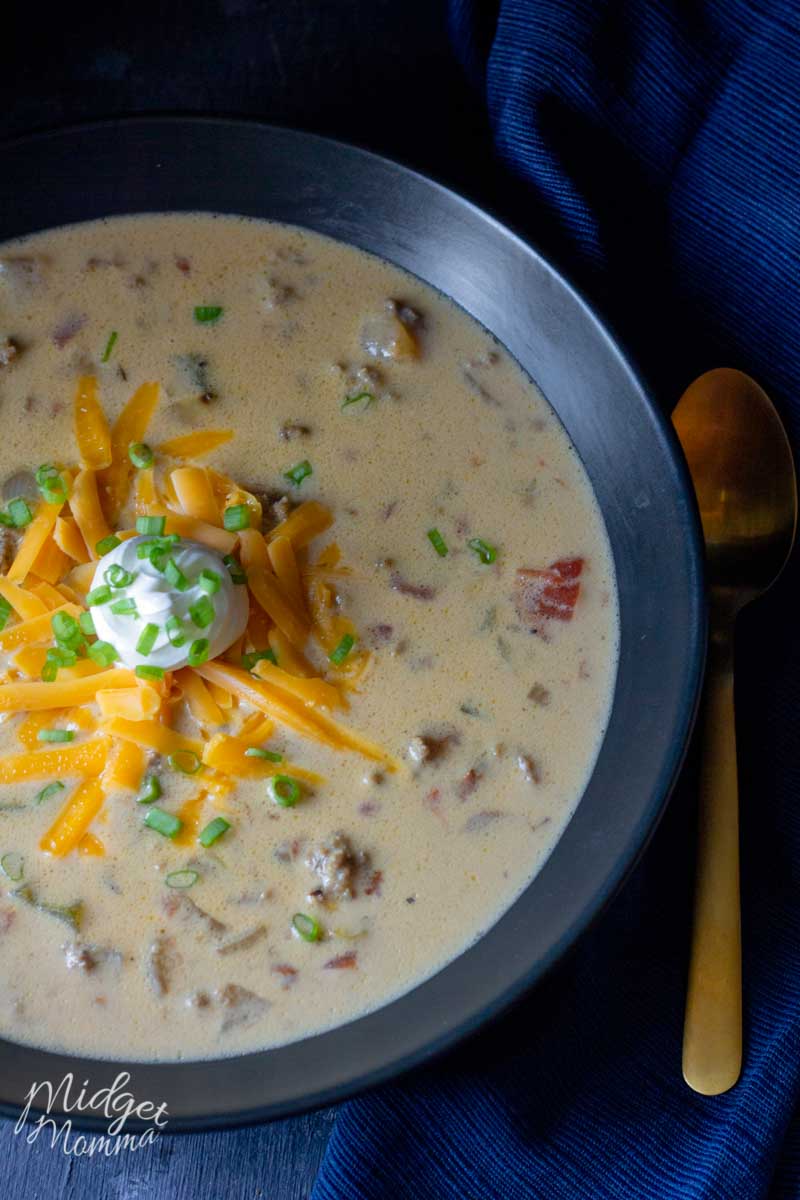 Easy Cheeseburger soup. This easy stovetop soup recipe has all the flavors of an amazing cheeseburger in a delicious soup the whole family will love!
09. Easy Broccoli Cheese Soup Recipe
How to make the best broccoli cheddar soup in 20 minutes! This easy, low-carb broccoli cheese soup recipe is healthy, CHEESY, 5 ingredients, & gluten-free.
08. Creamy Ham and Cheese Cauliflower Soup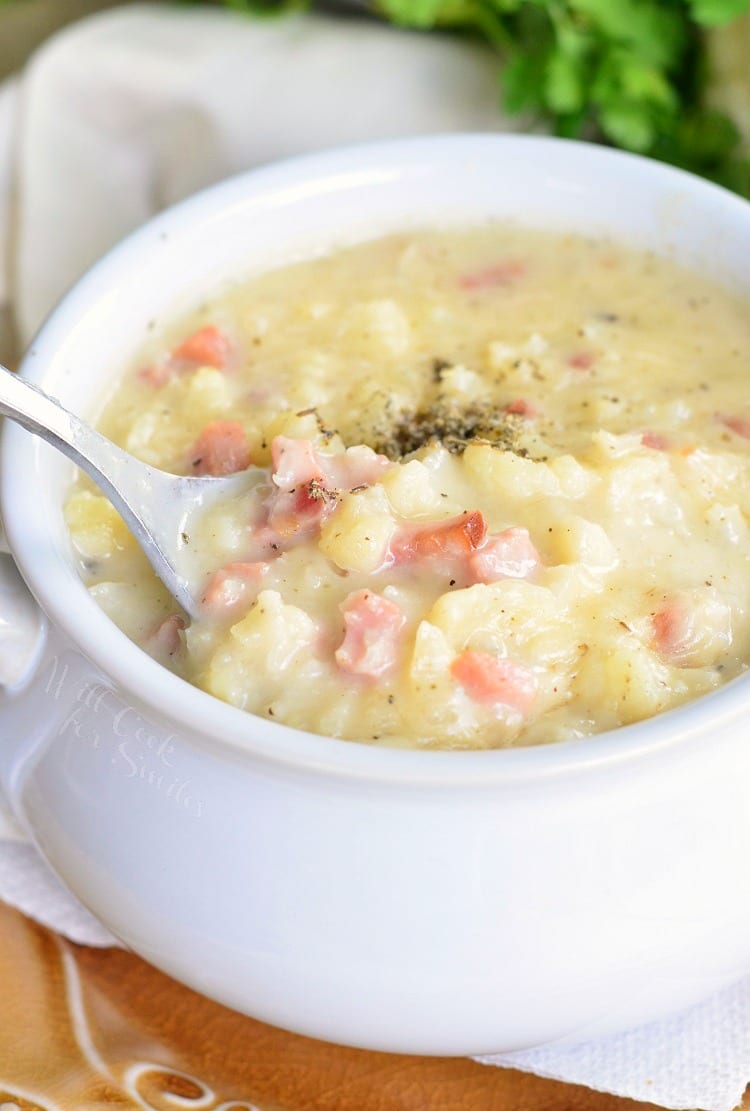 Made with cauliflower, ham, and white cheddar cheese, this soup is filling but light.
07. Turmeric Chicken Soup
Introducing 30 Minute Turmeric Chicken Soup. A warm and inviting bowl of goodness packed with your favorite veggies and perfectly spiced chicken.
06. Creamy Leek & Salmon Soup
This dairy-free creamy salmon soup is made even more delicious by the addition of leeks and thyme. Perfect comfort food that's ready in 30 minutes or less!
05. Detox Southwest Chicken Soup
Southwest Chicken Detox Soup Recipe – A healthy low-fat, low-carb, gluten-free soup with tons of flavor. This southwest chicken soup packs a punch!
04. Fat Flush Soup Recipe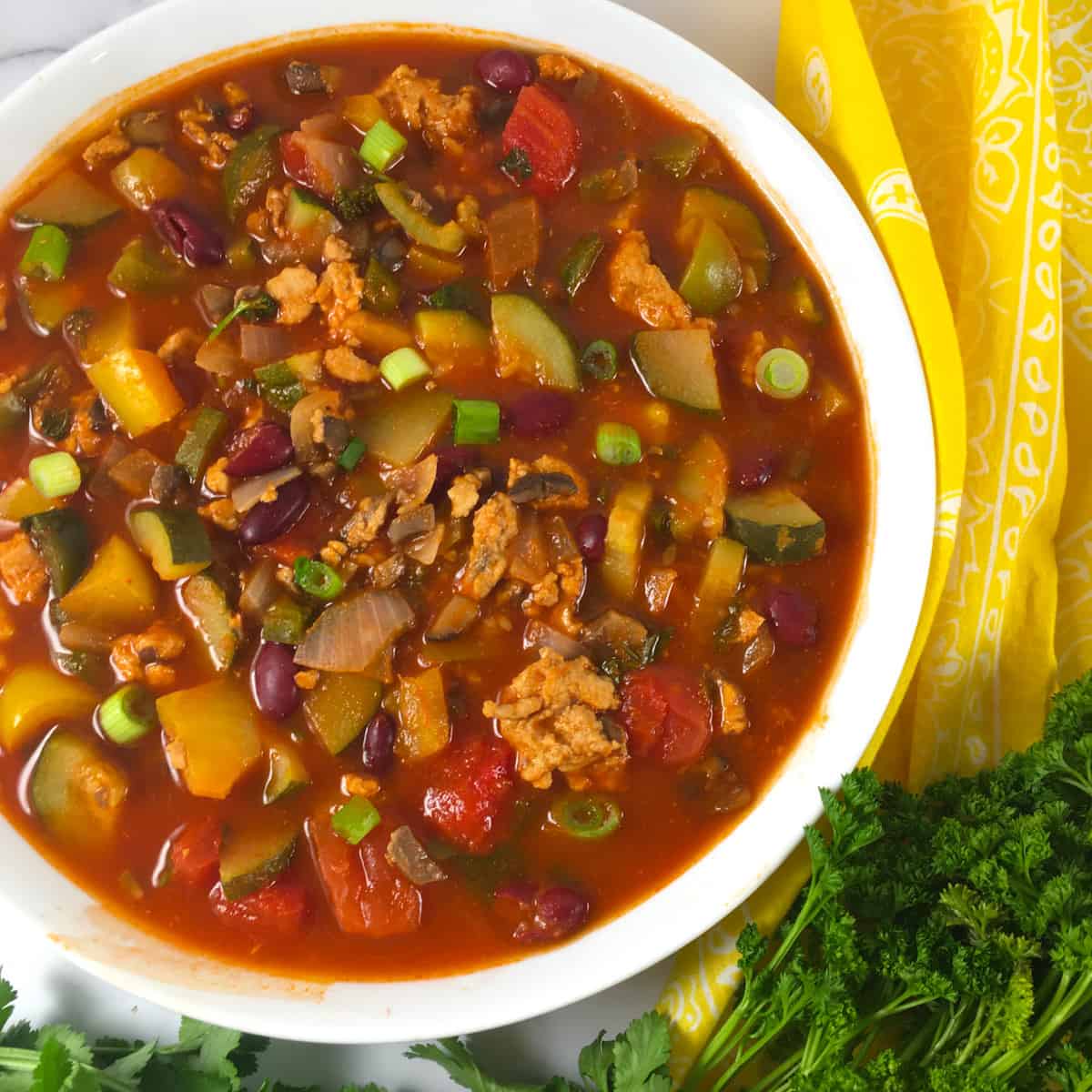 Does fat flush soup really work? Get the details on high protein soup recipes for weight loss, along with my fat flushing soup recipe!
03. Keto Bacon Cheeseburger Soup Recipe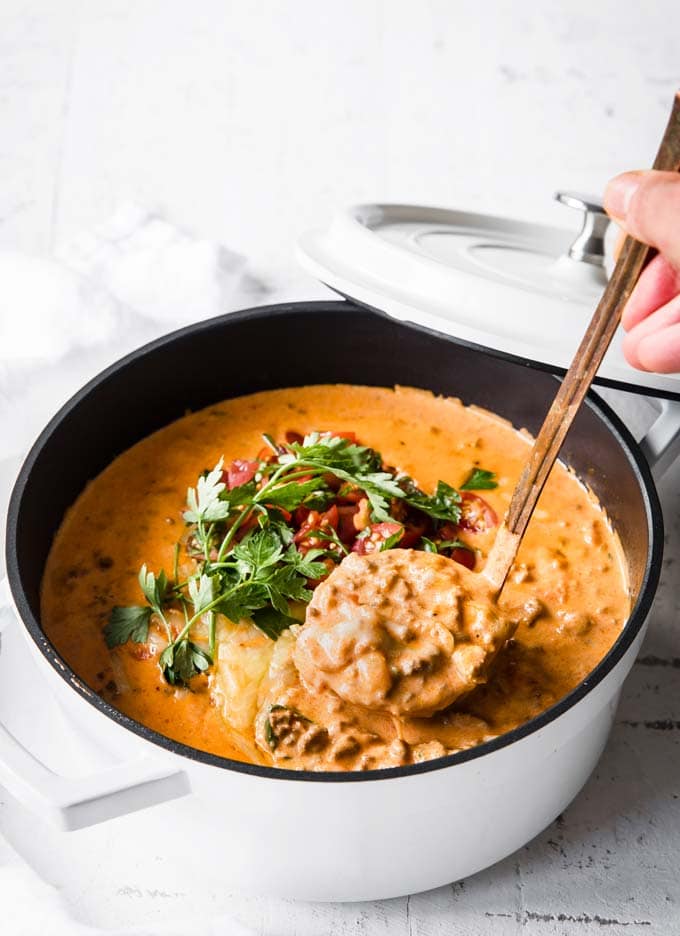 This keto cheeseburger soup is a comforting low-carb, high fat lunch or filling weeknight dinner recipe. It's a one-pot, no-fuss dish that's ready in 30 minutes from start to finish. Popular with kids and adults alike.
02. Creamy Taco Soup
Low carb and keto-friendly Creamy taco soup are warm and comforting. It's packed with veggies and topped with fresh avocado and lime juice and is the perfect way to enjoy tacos without the added carbs!
01. Chicken Cauliflower Rice Soup
Chicken cauliflower rice soup is a comforting soup that is perfect for rainy spring days. Plus, it's Whole30 compliant!