Looking for some fun and festive DIY Fall crafts? Look no further! We've rounded up some of the best Fall crafts for you to try this season. From DIY pumpkins crafts to centerpieces, there's something for everyone.
From wreaths and garlands to centerpieces and handmade decor, these DIY crafts are perfect for adding a personal touch to your home this fall. So grab your glue gun and get ready to get crafty!
Wreaths are a classic fall craft, and there are so many ways to make them your own.
For a rustic touch, try using dried leaves, berries, and twigs. Or, for a more colorful look, use autumnal-hued flowers and ribbons.
You can even add a personal touch by using family photos or mementos.
Garlands are another great way to decorate for fall. Using natural elements like leaves, berries, and acorns, you can create a beautiful and festive garland that will add some extra warmth to your home.
Centerpieces are a great way to inject some fall flavor into your decor. Try using seasonal fruits and vegetables, like pumpkins, squash, and apples, to create a unique and festive centerpiece.
Bonus points if you can find a way to incorporate fall leaves into your design!
Looking for some other fun DIY fall crafts? Check out these great ideas:
Fall Crafts
Pumpkin Crafts
Fall Crafts For Kids
Fall Crafts For Adults
19. Toilet Paper Pumpkins
18. DIY Fall Wreath with Yarn
17. DIY Pumpkin Vase
16. Blue and Orange DIY Fall Centerpiece
15. Washi Tape Pumpkins
14. DIY Fall Hoop Wreath
13. Beaded Garland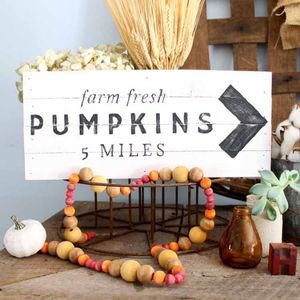 12. DIY Sock Pumpkins
11. Napkin Rings for Fall
10. Sweater Weather Pumpkin Wreath
09. Mason Jar Candle Holder
08. DIY Fall Chalk Painted Mason Jar
07. Toilet Paper Pumpkins
06. Fall Mason Jars
05. Wood Pumpkin
04. DIY Pinecone Flowers With Stems
03. Mason Jar Lid Pumpkins with Cinnamon Stick
02. Pumpkin Fall Wreath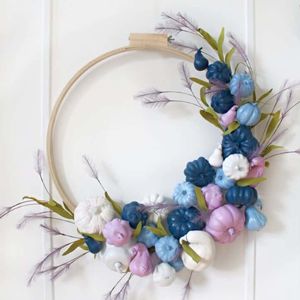 01. Candy Corn Banner