No backyard party is completed without some incredible sides to go with your main attraction. Enjoy these 11 of our favorite BBQ side dishes that will make a splash at your next backyard barbeque.
Don't forget to check our other side dishes recipes
#11. Bacon-Corn Stuffed Peppers
Filled with corn, salsa, green onions, mozzarella cheese and bacon, these grilled pepper halves are sure to liven up your next cookout. They have a wonderful taste and give a fun twist to the usual corn on the cob.
#10. Grilled Vegetable Platter with Yogurt Mint Sauce
This beautiful, Grilled Vegetables Platter with Yogurt Mint Sauce is so colorful and delicious. An easy summer side dish made with asparagus, zucchini, squash, red onion and bell peppers.
#09. Bacon Wrapped Grilled Brussels Sprouts
Delicious grilled Bacon Wrapped Brussel Sprouts on a skewer! This easy side dish is perfect for throwing on the grill and so tasty. A quick and simple marinade makes these the BEST Grilled Brussel Sprouts ever!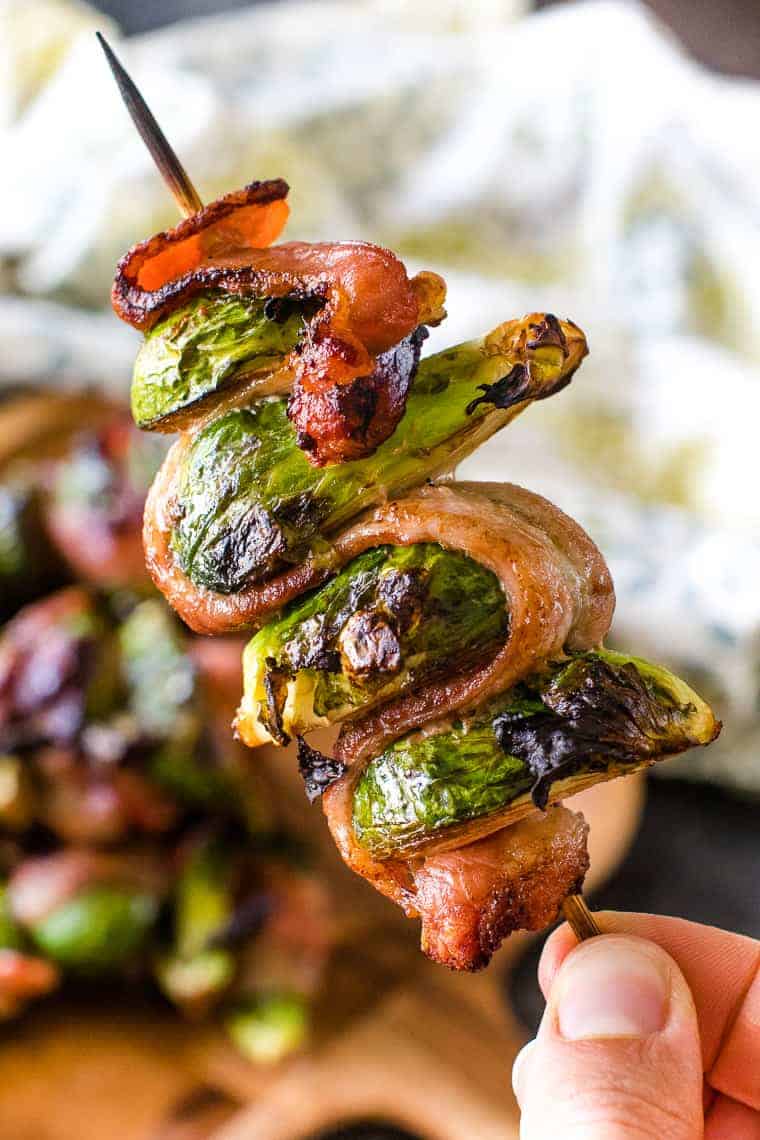 #08. Baked Beans Recipe
Rich and saucy homemade baked beans are the perfect summer BBQ side dish. This is the BEST baked beans recipe! It's made with molasses, peppers, onions, and bacon.
#07. Baked Potato Salad
Get excited for the best BBQ side dish you will ever make! This baked potato salad is the perfect side dish next to bbq chicken, cheeseburgers, or would make a great meal prep lunch.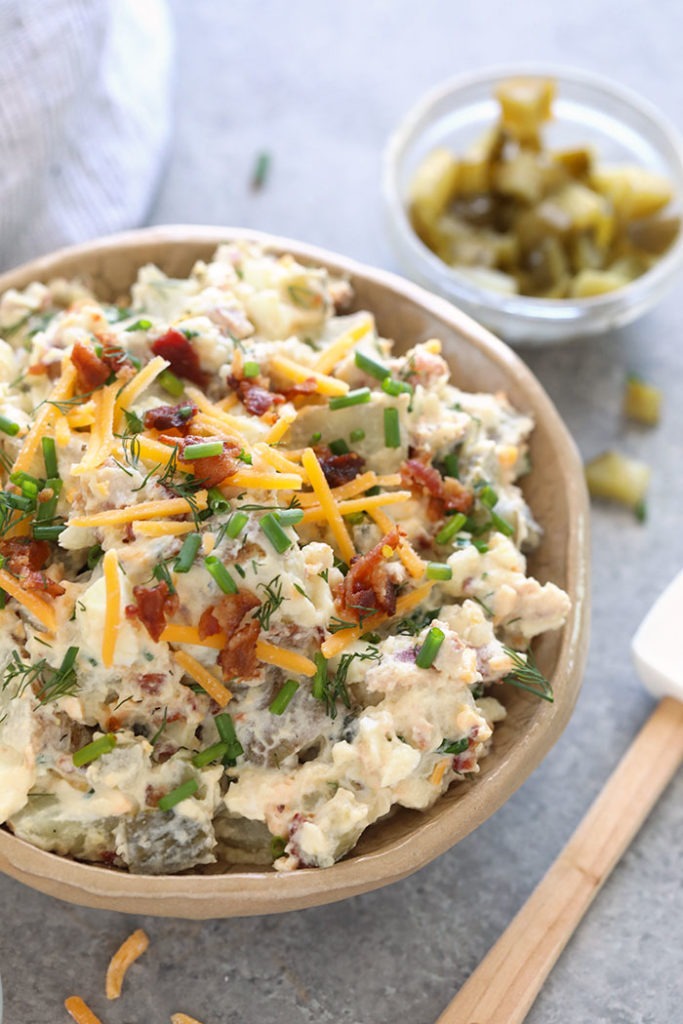 #06. Macaroni Salad
This easy, classic Macaroni Salad recipe has favorite add-ins like celery, onion, bell pepper and shredded carrot, tossed in a creamy mayo-based dressing. It's a beloved side dish at potlucks and BBQ's and it's easy to adapt to add what you like.
#05. Broccoli Bacon Salad
This one is stuffed with bacon, cranberry, cheese, sunflower seeds, and tangy homemade dressing. It is easy to make and is a huge crowd pleaser. The perfect side dish to bring to your summer barbecue, or even to serve at Thanksgiving!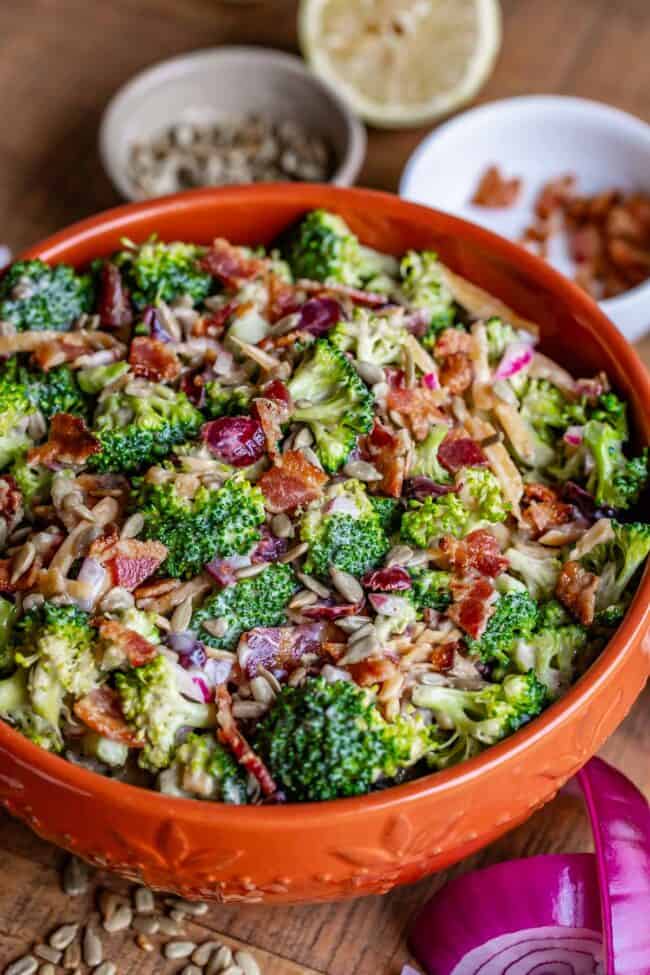 #04. Easy Ultimate Baked Beans
Make canned baked beans even better! This recipe for Easy Ultimate Baked Beans will be your new favorite side dish this summer and all year long! I'm OBSESSED with this recipe!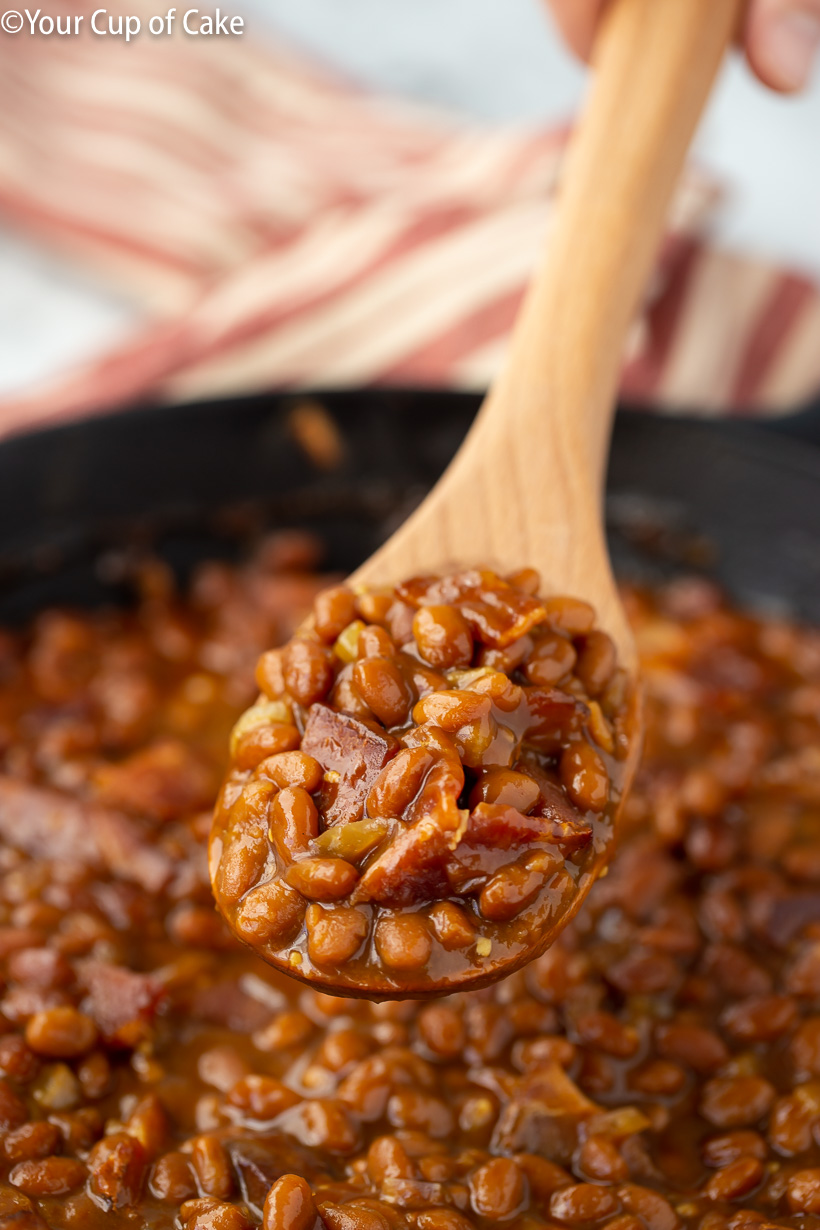 #03. Crack Corn Salad
Crack Corn Salad is crunchy, creamy, sweet, sour, and savory all at the same time! Make this quick side dish for your cookouts this summer!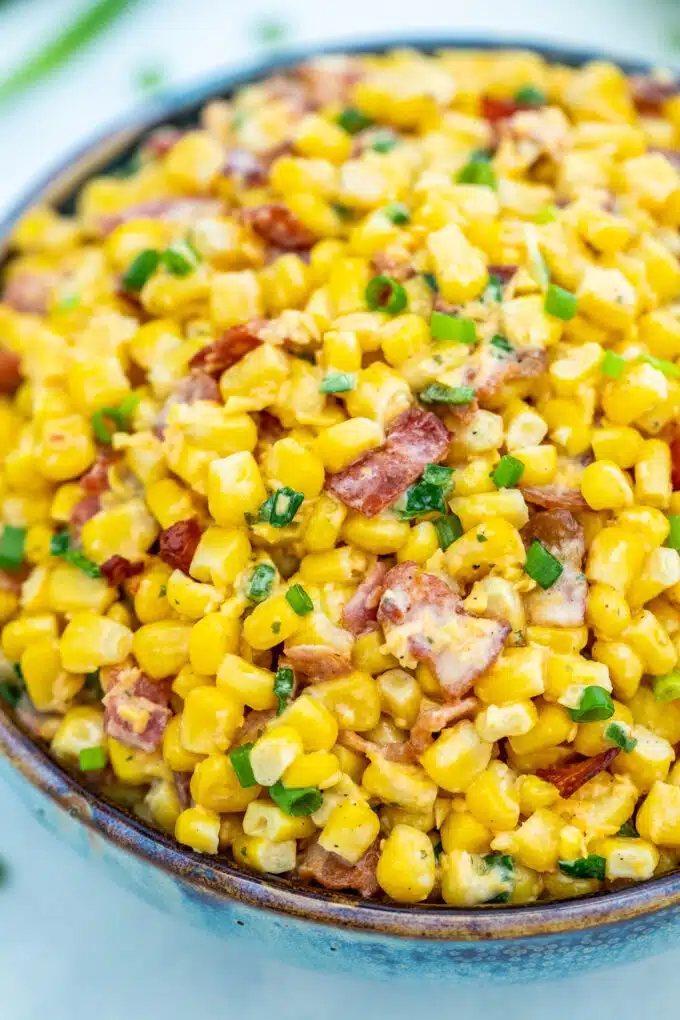 #02. Peach Berry Fruit Salad
A delicious summer fruit salad made from fresh peaches and berries with a bright, tangy dressing. It's a beautiful side dish everyone loves! (Paleo or Vegan)
#01. Funeral Potatoes
These creamy funeral potatoes can be made with fresh or frozen potatoes and baked in the oven or in the Crock Pot! They are easy to make-ahead of time and make a great recipe for a potluck!