Easy and Healthy cauliflower Recipes for Dinner which you are going to love. If you've never tried different varieties of cauliflower recipes, it's time to give it a try.
---
Easy Dinner Ideas
Crockpot Dinner Ideas
Sheet Pan Dinners Recipe
Cheap Dinners For A Family
Healthy One-Pot Dinner Recipes
---
19. Cauliflower Tacos with Cilantro Lime Crema
These Mexican-inspired cauliflower tacos are full of flavor and incredibly easy to make. With roasted cauliflower, cabbage slaw, and a creamy vegan cilantro-lime crema, these tacos are bound to impress!
18. Cauliflower Potato Salad
This quick & easy cauliflower mock potato salad recipe is low carb, keto, paleo, gluten-free, whole 30, and healthy. It's a crowd-pleaser for everyone, too!
17. Cauliflower Nuggets
These Cauliflower Nuggets are such a fantastic treat. Cauliflower florets are breaded and oven-baked to perfection. The taste is amazing and they're ideal as an appetizer or smothered with your favorite sauce as a main!
16. Cauliflower Tortillas
Cauliflower Tortillas don't taste like your typical corn or flour tortillas at all. They are a simple substitute for using grains, and they totally work.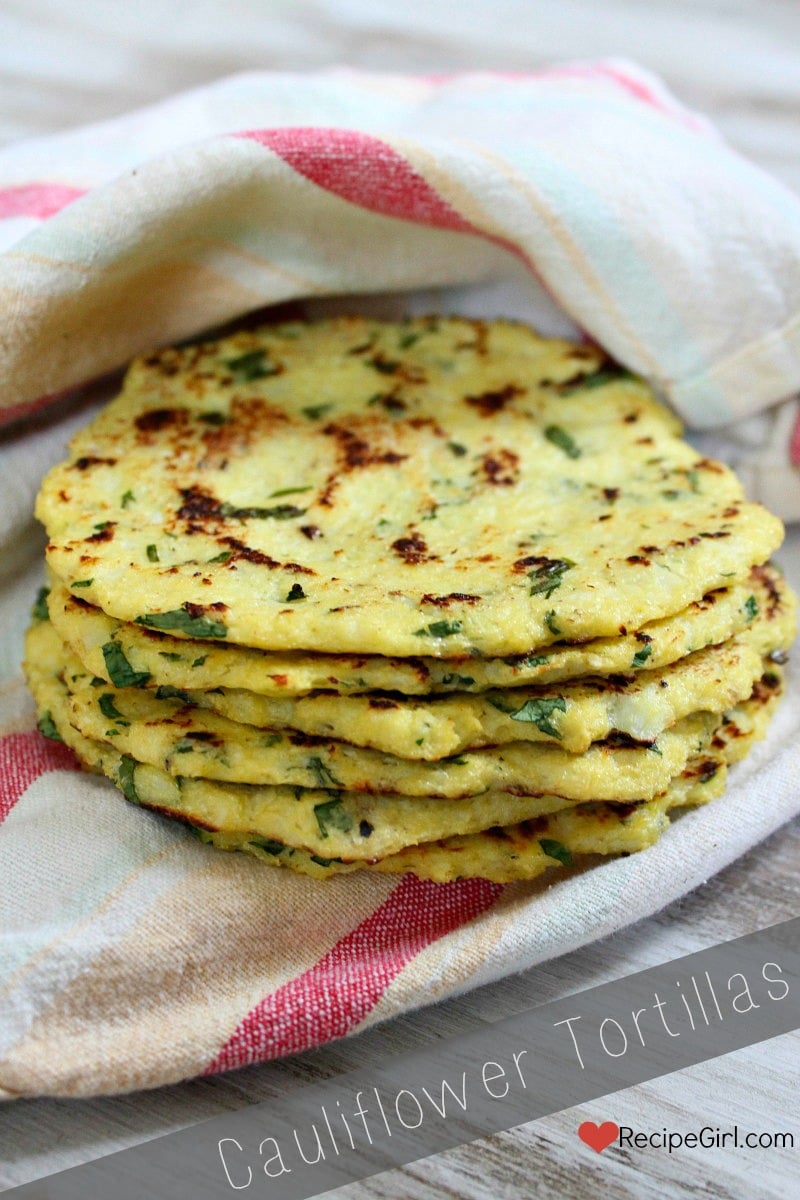 15. Cauliflower Breadsticks
These Cauliflower Breadsticks are a low-carb, gluten-free alternative to regular breadsticks. This easy recipe can even be used as a pizza crust.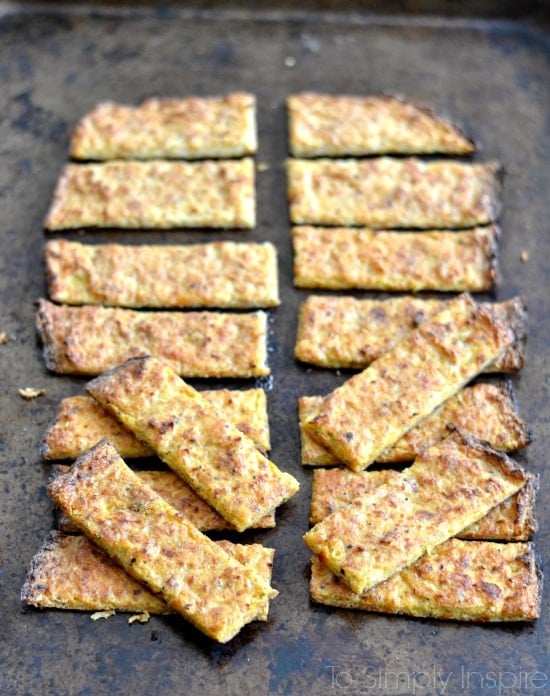 14. Cauliflower Casserole
Loaded Cauliflower Casserole is steamed cauliflower combined with cream cheese, sour cream, sharp cheddar, Monterey Jack, bacon, and chives. Cauliflower has never tasted this good!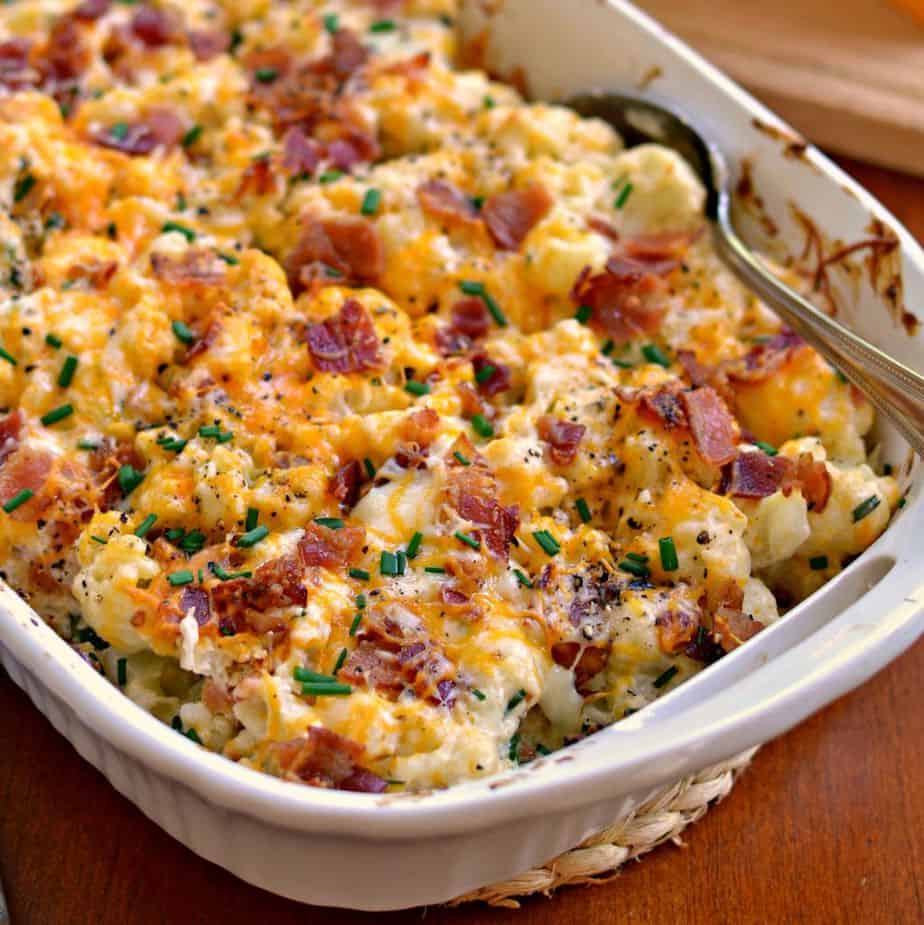 13. Creamy Cauliflower Soup (Vegan)
A super creamy cauliflower soup that is rich in flavor and full of nourishing plant-based ingredients! This soup is made with a secret pantry ingredient that makes it so creamy and adds just the right amount of protein.
12. Cauliflower Fritters
Simple and very tasty, this kid-friendly Basic Cauliflower Fritters recipe is a must-have for everyone. You will not be able to stop at one!
11. Cheesy Cauliflower Nachos
These low-carb cauliflower nachos are cheesy, delicious and loaded with extra veggies like tomatoes, jalapeño peppers, onions and avocado.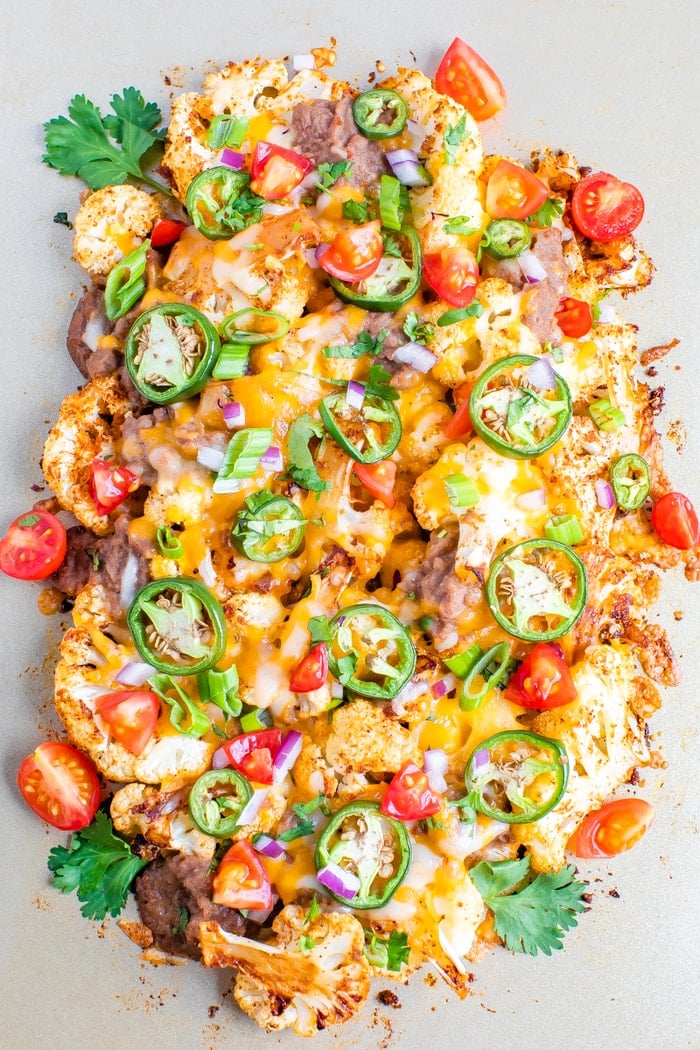 10. Mashed cauliflower
Mashed cauliflower is a healthy, low-carb alternative to mashed potatoes. They're also a great way to sneak more veggies into your meal. Add fresh garlic and herbs for the best flavor!
09. Buffalo Cauliflower Wings
These addictive crispy baked buffalo cauliflower wings are a hit with both vegans and meat-eaters!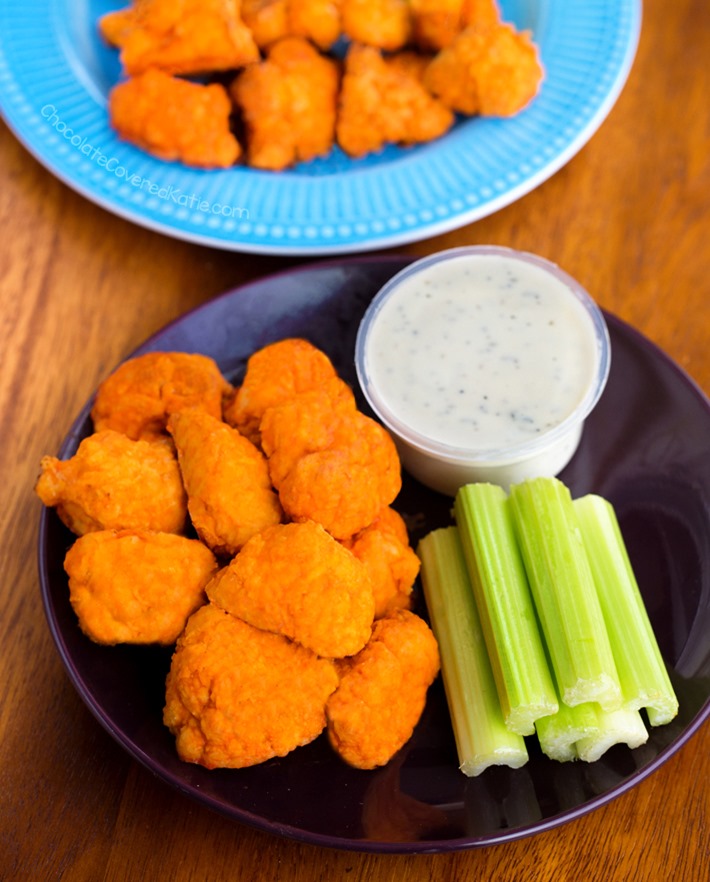 08. Sheet-Pan Veggie Shawarma Bowls with Roasted Cauliflower & Sweet Potato
Sheet pan veggie shawarma bowls with roasted cauliflower & sweet potato – this easy and healthy veggie shawarma recipe is the ultimate sheet-pan veg shawarma dinner!
07. Sticky Sesame Cauliflower
This sticky sesame cauliflower is like your favorite Chinese takeout, but better. It's easy to make, gluten-free, vegan, and perfect as a simple entree or an appetizer for a crowd.
06. Garlic Mushrooms Cauliflower Skillet
This garlic mushroom and cauliflower recipe is super nourishing and easy to whip up!
05. Cauliflower Parmesan
Chicken Parmesan is absolutely incredible, but it can cost you a lot of calories. When you're trying to be healthy, but you're really craving good Italian food, make this vegetarian cauli Parm. You won't be disappointed.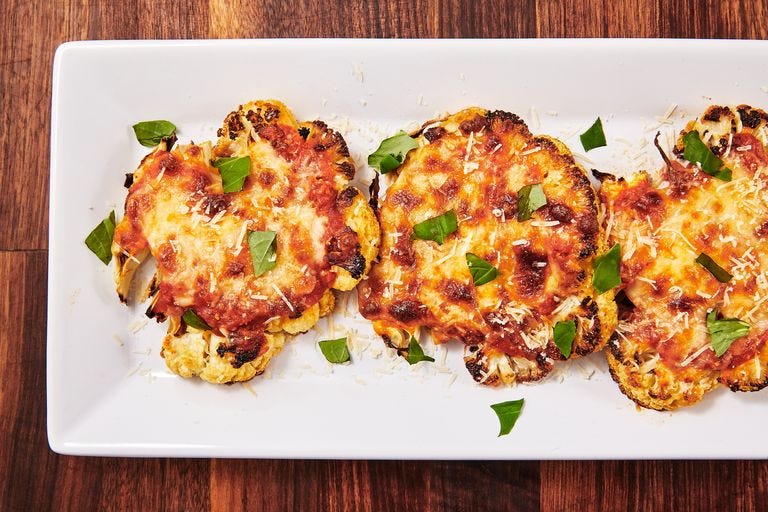 04. Cauliflower Crack
This Perfect Roast Cauliflower has caramelized edges that are coated with a super savory rub.
03. Broccoli Cauliflower Rice Chicken Casserole
This low-carb and cheesy Broccoli Cauliflower Rice Chicken Casserole recipe is perfect for dinner and makes great leftovers. It's also gluten-free!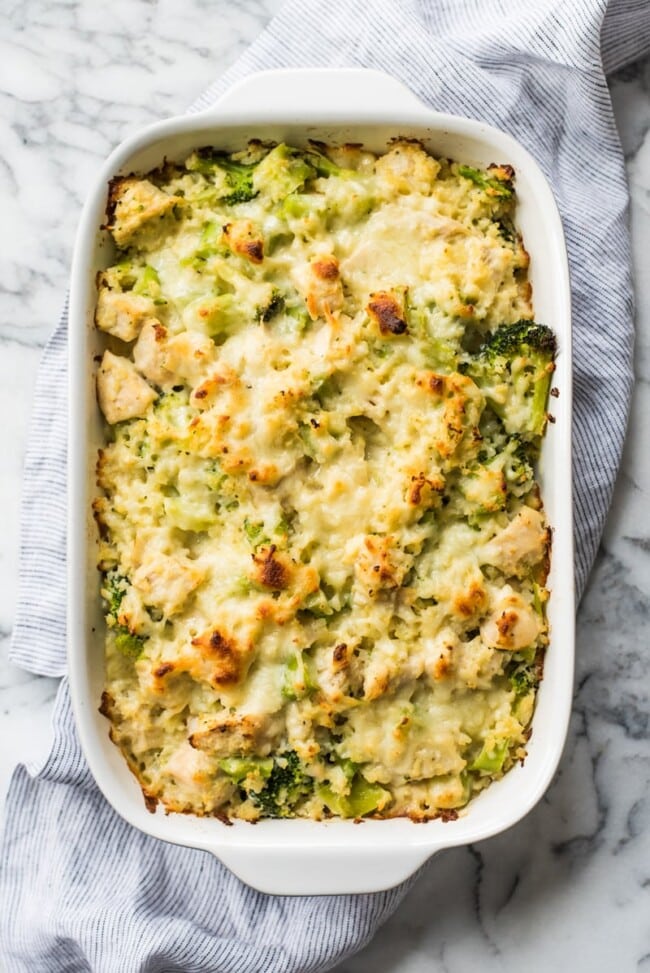 02. Sweet & Sour Cauliflower
For this recipe, there are simple ingredients that you probably already have in your kitchen – flour, soy sauce, rice vinegar, sesame oil, & more.
01. Chicken Cauliflower "Fried Rice"
A new chicken version and it's really quite simple, with the addition of chicken breast.