The most convenient recipes are made all over the world. The one Pot Recipes, make dinner quick and easy! Here are our 10 best one pot dinner recipes, including pasta and chicken! Delicious and healthy budget-friendly one pot meals.
Check out all recipes and let me know in the comment which one will you gonna try to make. And also don't forget to share on PINTEREST
Easy Dinner Ideas
Healthy Dinner Recipes
Keto Egg Salad Recipes
Healthy Vegetarian Snacks
Healthy Low Carb Chicken Recipes
Products are recommend
" Affiliate links are provided for your convenience, please read my disclosure for more information."
10. Crock Pot Teriyaki Chicken
An easy recipe for Crock Pot Teriyaki Chicken that takes less than 10 minutes to prep! Delicious, healthy, and so much better than takeout!
09. Black Eyed Peas With Greens
A hearty vegan black-eyed pea stew recipe with tomatoes, greens, and lemon that's easy to make on the stove, Instant Pot, or slow cooker.
08. One Pot Cuban Style Rice
This delicious one-pot recipe with spicy seasonings, fresh vegetables, and black beans is a perfect meal for any night of the week.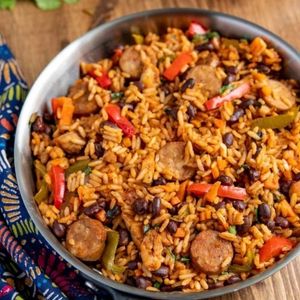 07. One Pot Shakshuka Recipe
This healthy homemade Shakshouka features fresh veggies and poached eggs in a spicy Mexican-inspired tomato sauce.
It's a super flavorful meal that makes a great breakfast, lunch, or dinner for the whole family!
06. One Pot Lemon Chicken Orzo
This easy recipe for Lemon Chicken Orzo pasta is made in one skillet in less than 35 minutes! It's the perfect weeknight meal for busy families.
05. One-Pot Lemon Shrimp Pasta
This one-pot pasta, made with protein-packed shrimp, creamy white beans, and nutrient-dense kale, is a complete meal all-in-one.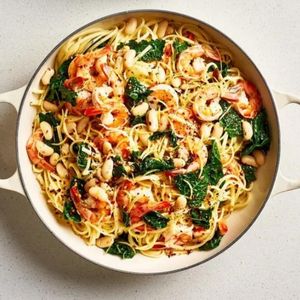 04. Instant Pot Chicken Taco Bowls
This all-in-one dinner has quickly become a family favorite!
Instant Pot Chicken Taco Bowls are all cooked together in one pot, with rice, black beans, corn, salsa, chicken, and seasonings.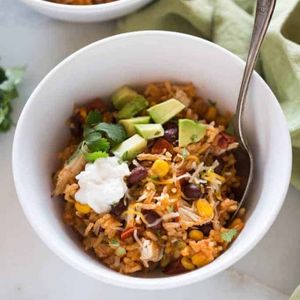 03. Healthy Tuscan Chicken Pasta
This healthy Tuscan Chicken Pasta recipe will satisfy your craving for creamy pasta without the calories!
It's an easy healthy chicken recipe that your family will love, and you can cook it in your Instant Pot, slow cooker, or on the stove.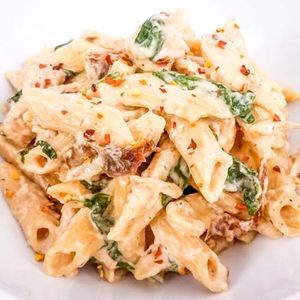 02. Egg Roll In a Bowl Recipe
Egg Roll in a Bowl is a recipe that has all the flavor of the original but is low-carb, Keto, Whole30, and Paleo.
Healthy seasoned ground turkey along with shredded cabbage, carrots, and Asian flavors come together in one pot for a delicious, deconstructed egg roll.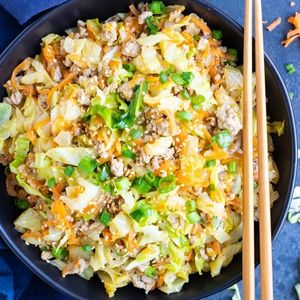 01. Instant Pot Lentil Soup
This Instant Pot lentil soup is so comforting, hearty, healthy, and filling! Don't settle for bland tasteless lentil soup, and try this amazing recipe.
All it takes is a few herb flavorings, bay leaves, and a squeeze of fresh lemon juice.