It's not always easy to come up with delicious dinner ideas. In fact, it can be downright stressful. If you're looking for dinner inspiration, we have the perfect solution for you! We've put together a collection of healthy dinner recipes that will leave you feeling full and satisfied.
We've included recipes for everything from chicken to salad. With so many delicious options to choose from, it will be hard to pick just one or two!
And this makes a healthy food journey easy and delicious. So if you are also on a healthy food diet then you will love these recipes.
Check out our list of healthy dinner recipes that we've compiled below:
Healthy Fruit Salad Recipe
Healthy One-Pot Dinner Recipes
Healthy Egg Recipes For Breakfast
Healthy Low Carb Snack for Weight Loss
Healthy Dinner Recipes for Two
Products are recommend
" Affiliate links are provided for your convenience, please read my disclosure for more information."
21. Slow Cooker Italian Sausage and Peppers
Italian crockpot sausage and peppers are a super simple yet amazing dish that is packed with flavor.
Not only is it easy, but it tastes like an Italian sausage pizza without the crust.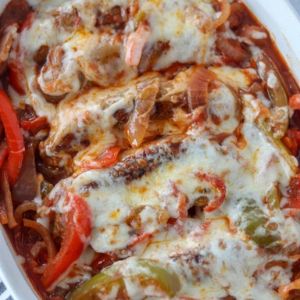 20. Cajun Sausage Cauliflower Rice
A healthy keto dinner recipe that is incredibly simple to make in one pan.
This super quick, easy, and flavorful keto meal is made with just a handful of ingredients: frozen cauliflower rice, sausage, bell pepper, onion, olive oil, and cajun seasoning. The combination is Incredible!
19. Low Carb Mushroom & Spinach Cauliflower Rice
This low-carb mushroom & spinach cauliflower rice is delicious and easy to make! Pair with chicken, fish, or a side salad!
18. Chicken and Vegetables Skillet
This easy Chicken and Vegetables Skillet recipe is all of that and more! Everyone will love this garlicky chicken with colorful, crisp-tender veggies.
17. Baked Shrimp and Broccoli Foil Packs with Garlic Lemon Butter Sauce
This baked shrimp foil pack meal is ready in under 30 minutes – The easiest way to cook shrimp in your oven!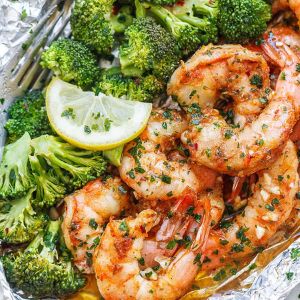 16. Broccoli and Cheese Casserole
Cheesy Broccoli Casserole is a healthy broccoli casserole that is the perfect easy side dish.
This easy broccoli casserole is loaded with broccoli and cheese and super easy to make!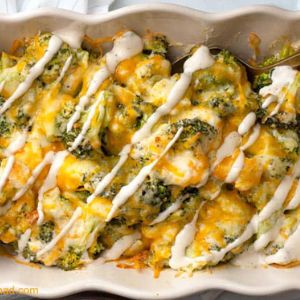 Healthy Air Fryer Recipes
Healthy Crockpot Recipes
Healthy Casserole Recipes
Healthy Instant Pot Recipes
15. Chicken Taco Salad
There's nothing more satisfying than a hearty and healthy salad filled with your favorite taco toppings… unless it is this taco salad keto recipe!
14. One Pan Low Carb Chicken Enchilada Skillet
This One Pan Chicken Enchilada Skillet gives you all the flavor and deliciousness of hand-rolled sour cream chicken enchiladas without all the work! It's cheesy, creamy, and zesty and your family is going to love it!
13. Roasted Tomatoes and Shrimp with Zucchini Noodles
A healthy and flavorful dinner on the table in 30 minutes! Roasted Tomatoes and Shrimp with Zucchini Noodles is an easy and flavorful dinner made with simple ingredients. It's gluten-free, Paleo, and Whole30 compliant too!
12. Grilled Bruschetta Chicken
Easy, healthy grilled bruschetta chicken with simple seasonings, melty mozzarella cheese, and a fresh tomato and basil topping is the perfect summer meal!
11. Honey Lime Salmon Fillets
Honey Lime Salmon| easy + healthy 15-minute dinner that's gluten-free & paleo-friendly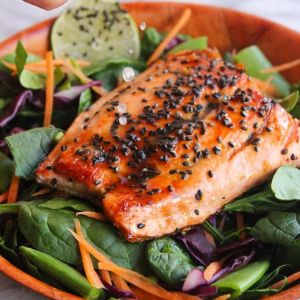 10. Cashew Chicken Lettuce Wraps
Cashew Chicken Lettuce Wraps – perfect for lunch, dinner, or even as a tasty appetizer. Each wrap has only 165 calories!
09. Grilled Lemon Herb Mediterranean Chicken Salad
This Grilled Lemon Herb Mediterranean Chicken Salad recipe is as close to perfect as you can get! Full of Mediterranean flavors: olives, tomatoes, cucumber, avocados, and chicken for a complete meal in a salad bowl!
08. Super Healthy Broccoli Salad
Super Healthy Broccoli Salad is a twist on a classic with extra nutrition packed in. It is crunchy, sweet, and savory, a salad everyone gobbles up.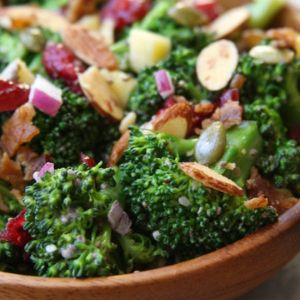 07. Zucchini Noodles with Teriyaki Chicken
These Zucchini Noodles with Teriyaki Chicken are an easy keto dinner recipe with all the flavors of your favorite takeout dish! This Asian-inspired recipe is low carb, sugar-free, and ready in only 30 minutes!
06. Paleo Ground Turkey Recipes
This ground turkey hash is one of my favorite paleo ground turkey recipes. It's fast and easy (just thirty minutes!), bright and fresh, and adaptable to every season. Top it with a simple fried egg and you've got a warm, filling, and nutritious breakfast that's ready each morning in just 5 minutes.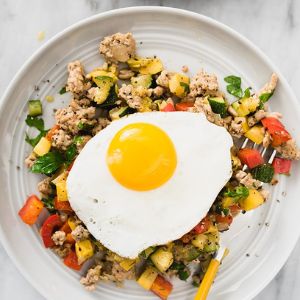 05. Cilantro Lime Chicken
Cilantro Lime Chicken is quick to whip up and with such a classic flavor combination it's really hard to beat! The chicken marinade is easy to make and you can either grill, bake the chicken, or cook it in a skillet. Once cooked it keeps for several days in the fridge, or you can freeze it.
04. No Bean Low Carb Keto Turkey Chili
This No Bean Low Carb Keto Turkey Chili is healthy comfort food at its best! An easy, weeknight dinner that will please the whole crowd!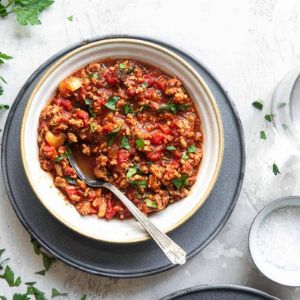 03. Tex Mex Chicken and Zucchini
One-pan Mexican chicken and zucchini recipe with black beans, corn, tomatoes, and melted cheese on top. Low carb and crowd-pleasing 30-minute healthy dinner.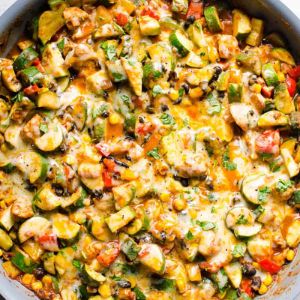 02. Baked Crack Chicken Breasts
Baked Crack Chicken Breasts, also referred to as Ranch Chicken with Bacon, is a delicious and creamy dish loaded with cheese and bacon. Hard to believe that Crack Chicken is also Low Carb and Keto-Friendly!
01. Lemon Chicken Piccata
his is a quick, 30-minute weeknight meal that requires only one pan for stovetop cooking. Chicken breasts are coated in almond flour, seared on both sides, and simmered in a buttery and creamy sauce flavored with lemon juice.
Healthy Dinner Recipes
Healthy Egg Salad Recipe
Healthy Vegetarian Snacks
Healthy Low Carb Chicken Recipes