There are many crockpot dinner recipes you can make with the crockpot. You can find many crockpot dinner ideas that are easy to make and only take a few minutes. You might also try these dinner ideas. This is a very easy meal to prepare for the crockpot.
These crockpot recipes are one of the best crockpot dinner ideas you will ever eat and the perfect for easy weeknight crockpot meals. You can also check our Crockpot Pizza Recipe which tastes exactly like the oven pizza recipes you love.
Air Fryer Recipes
Instant Pot Recipes
Sheet Pan Dinners Recipe
Copycat Restaurant Recipes
Products are recommend
" Affiliate links provided for your convenience, please read my disclosure for more information."
1. Crockpot Rotisserie Chicken recipe
when it comes to a Crockpot Rotisserie chicken, the chicken, a lot of its own juices come out naturally so it ends up sitting in a bed of juices for a long time.
2. Slow Cooker Mongolian Beef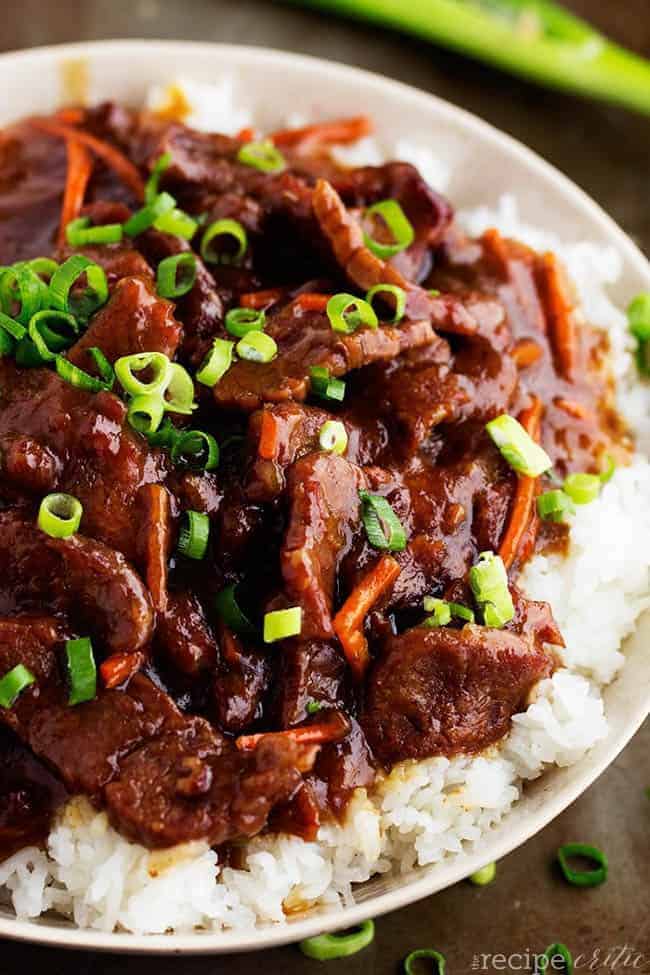 This Mongolian beef slow cooks to tender, melt in your mouth perfection. This takes minutes to throw into the crock-pot and has such amazing flavor! One of the best things that you will make in your slow cooker!
3. Slow Cooker Creamy Lemon Butter Chicken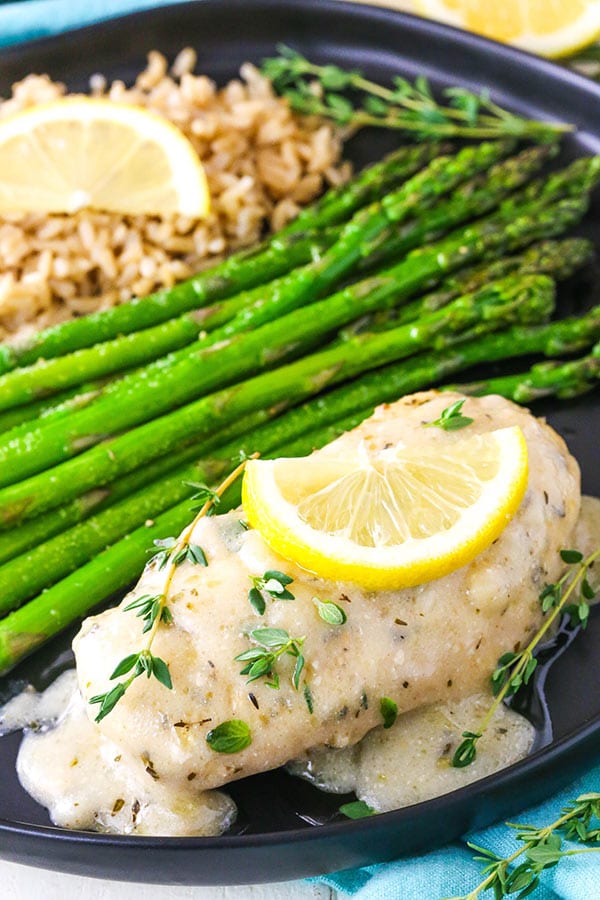 This Slow Cooker Creamy Lemon Butter Chicken is covered in a creamy sauce made with plenty of lemon, butter, and garlic! Serve the sauce over pasta or rice for an easy, delicious dinner!
4. Slow Cooker Pesto Mozzarella Chicken Pasta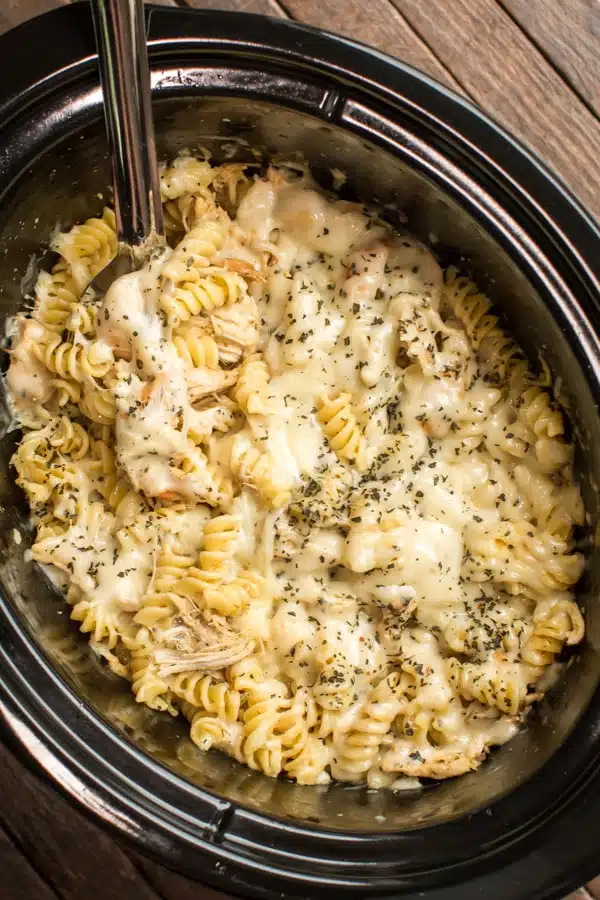 Chicken breasts are made in the slow cooker with pesto and butter then made into a cheesy pasta casserole with mozzarella cheese and parmesan.
5. Slow Cooker Crack Chicken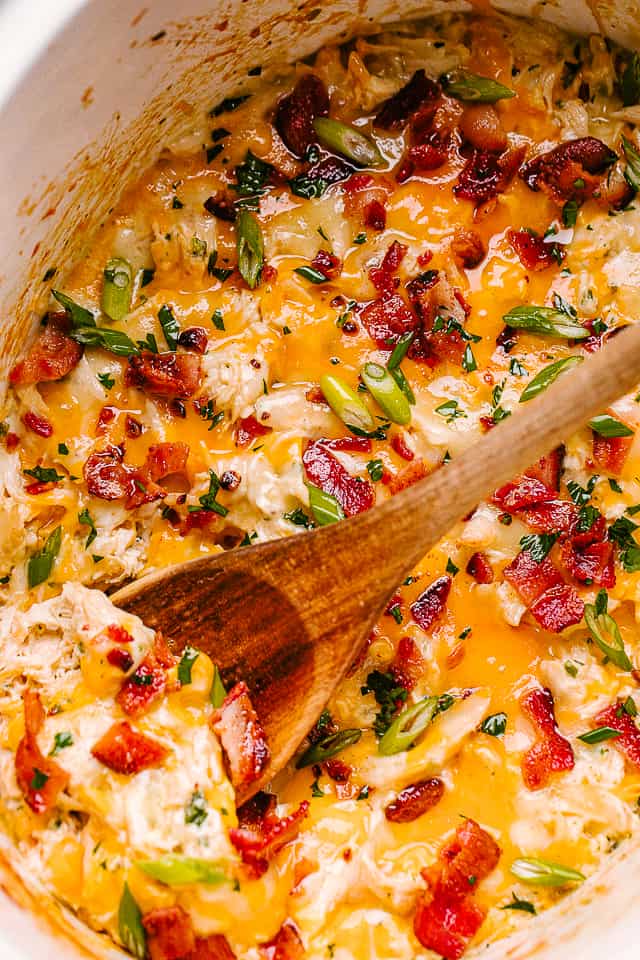 Slow Cooker Crack Chicken is the most creamy and delicious chicken you will ever eat. Top it with melted cheddar and bacon for all the comfort food feels. You seriously won't even believe you're eating low-carb and Keto, too!
---
Chicken recipes for dinner
Cheap Dinners For A Family
Cauliflower Recipes For Dinner
Sunday Dinner Ideas For Families
---
6. Beef Stew Crockpot Recipe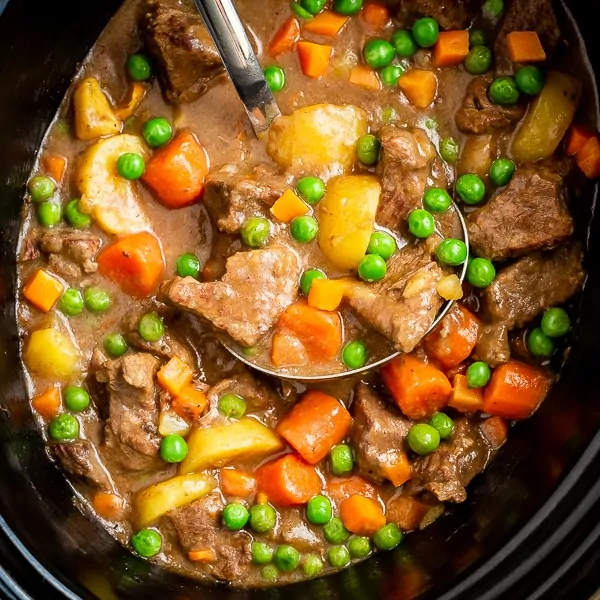 This delicious Beef Stew Crockpot Recipe is a family favorite.
7. Crockpot French Onion Chicken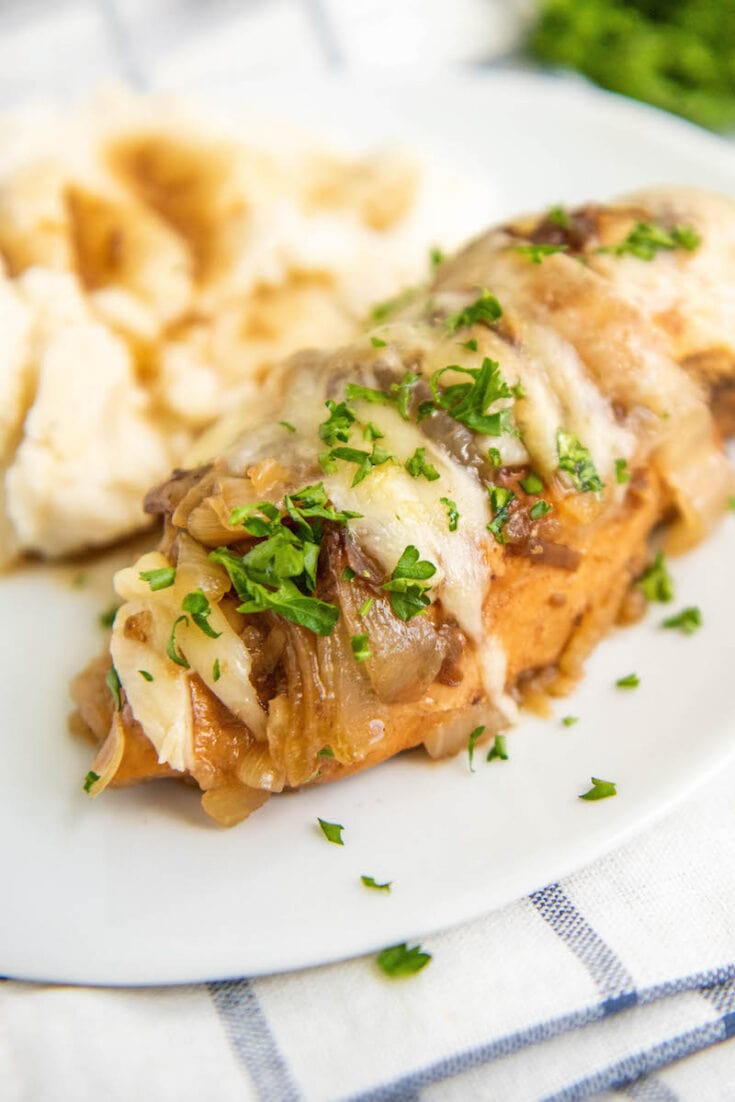 This flavorful Crockpot French Onion Chicken recipe uses only 5 ingredients to make extra juicy chicken smothered in caramelized onion gravy with melted cheese on top! Bonus: it happens to also be a low-carb recipe!
8. The Best Crockpot Meatloaf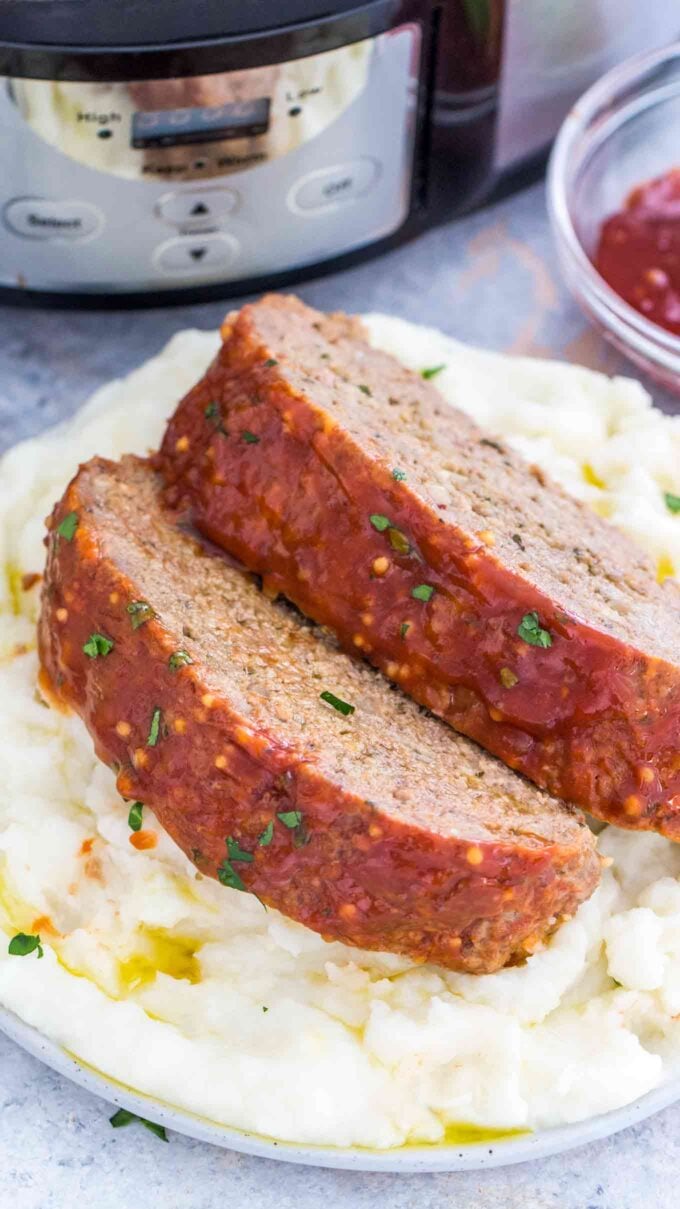 Crockpot Meatloaf is amazingly juicy and flavorful, easily made in the slow cooker. This is a hearty and perfect dinner to enjoy during a busy weeknight.
9. Crock Pot Chicken and Dumplings
This super easy crockpot chicken and dumplings recipe will be a star of your fall and winter months. Tender and juicy slow-cooked shredded chicken, with a creamy sauce filled with mixed vegetables, and tender dumplings throughout. A perfect comfort food recipe to serve up the family on a chilly fall or winter day. If you like easy crockpot recipes, this is just that.
10. Crock Pot Baked Ziti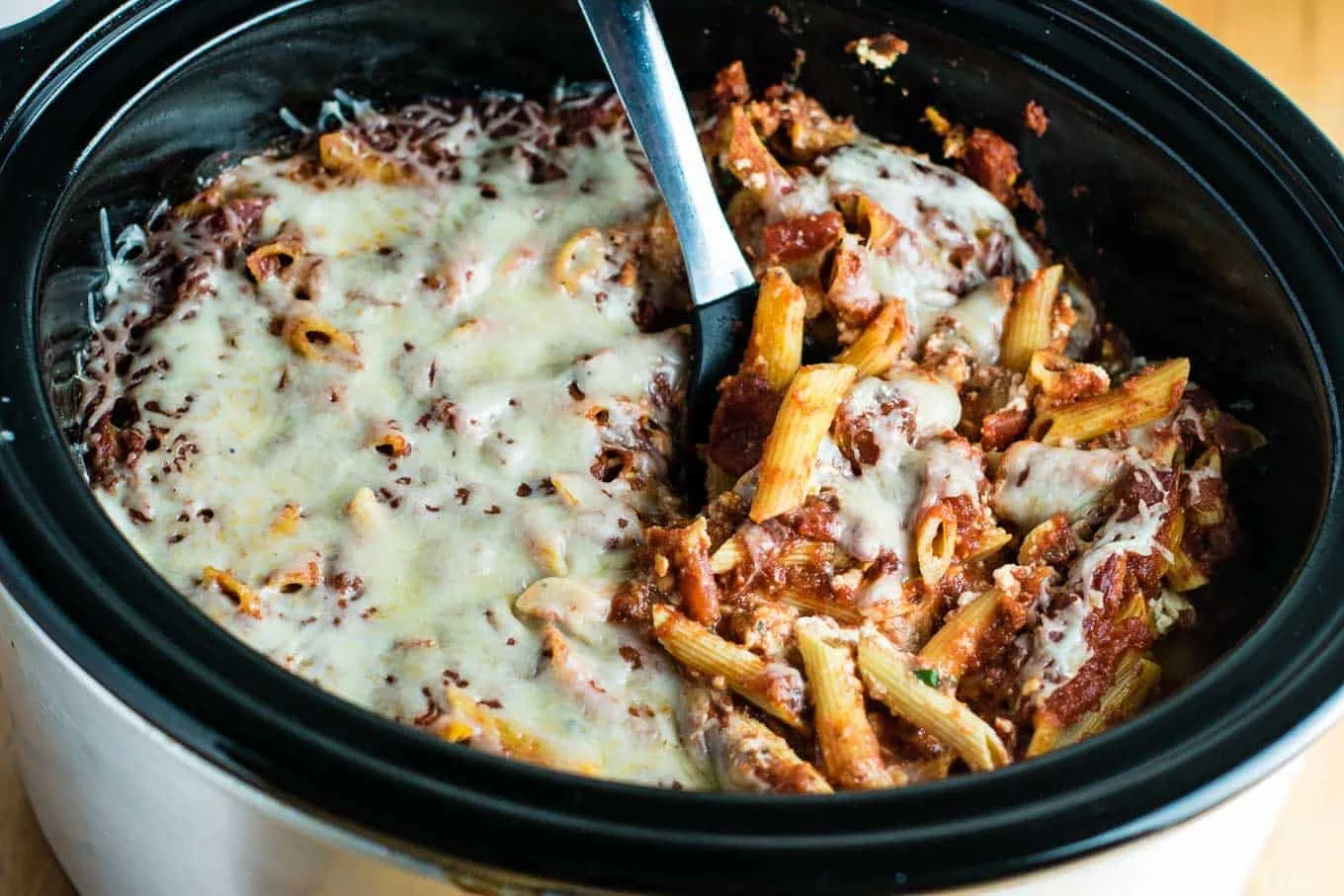 This Easy crockpot baked ziti recipe is a guaranteed crowd-pleaser. The perfect slow cooker pasta dinner recipe!
11. Southwestern Crockpot Chicken Tacos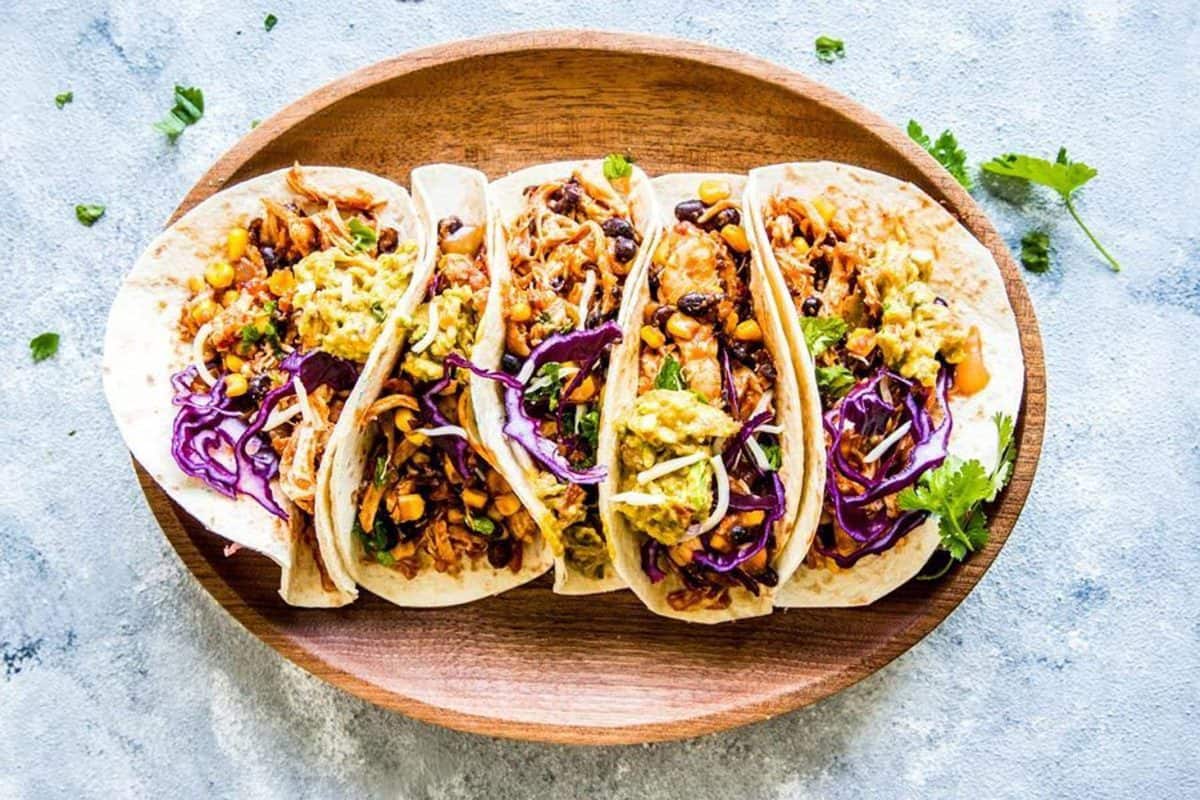 Put these Southwestern Crockpot Chicken Tacos on your meal plan – they are so easy to make with just 6 ingredients, you'll wonder why you haven't been making them all along!
12. Slow Cooker Creamy Tomato Basil Chicken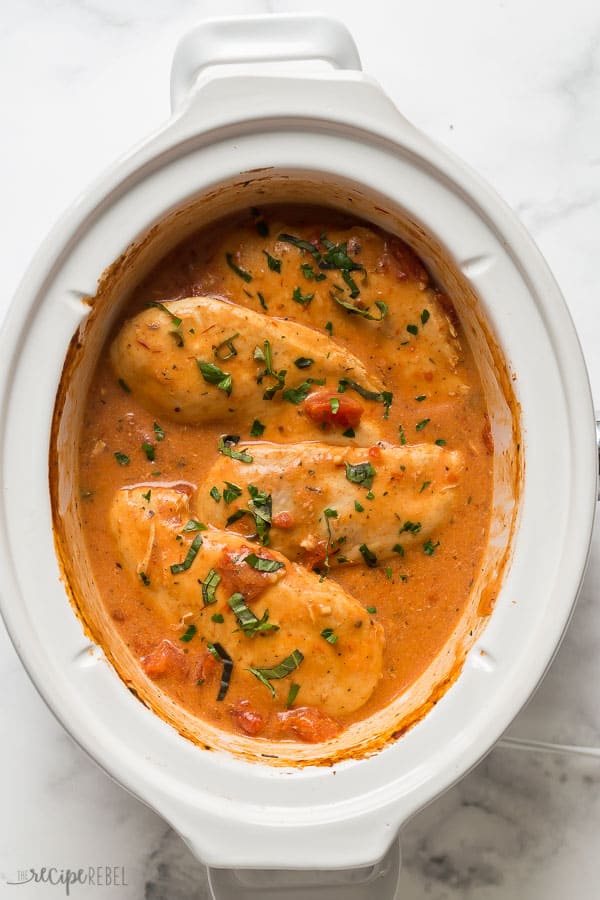 This Slow Cooker Creamy Tomato Basil Chicken is SO easy and flavorful, you wouldn't believe it only has just a few ingredients! The perfect easy dinner recipe for busy weeknights!
13. Creamy Crockpot Crack Chicken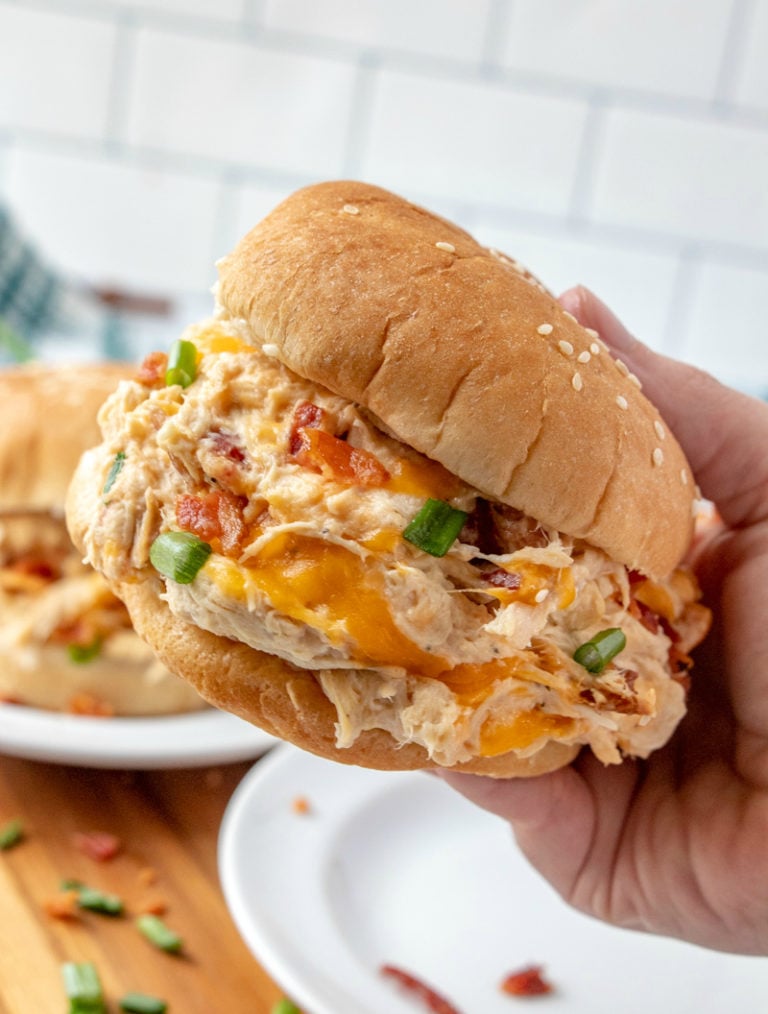 This Creamy Crockpot Crack Chicken has all the delicious flavors of crack dip, plus tender slow-cooked chicken. And it's amazingly easy to make: Just cook the chicken with the ranch seasoning and cream cheese, then shred it, stir it, and add the other ingredients.
14. Slow Cooker Cajun Chicken Alfredo
Slow Cooker Cajun Chicken Alfredo – this cajun alfredo is absolutely loaded with flavor! Seasoned chicken and smoked sausage in a homemade cajun alfredo sauce.
15. Easy Crock Pot Cream Cheese Chicken Chili
Throw this Crock Pot Cream Cheese Chicken Chili recipe into your slow cooker in the morning and you'll have a delicious chili at dinnertime your whole family will love!
16. Easy Slow Cooker Taco Pasta
This Easy Slow Cooker Taco Pasta the night before and then start it cooking in your crockpot when you are ready. With just 10 minutes of prep, this comforting pasta dish couldn't be easier or faster to make!
17. Honey Garlic Chicken
Slow Cooker Honey Garlic Chicken is a delicious and easy meal that my whole family loves! Tender chicken cooked in a sweet and sticky sauce is perfectly served over fluffy rice!
18. Slow Cooker Pot Roast
Slow Cooker Pot Roast is the ultimate comfort food! It's a super hearty, deliciously flavorful meal in one that's sure to satisfy even the pickiest of eaters.
19. Crockpot Carnitas with Pork Tenderloin or Loin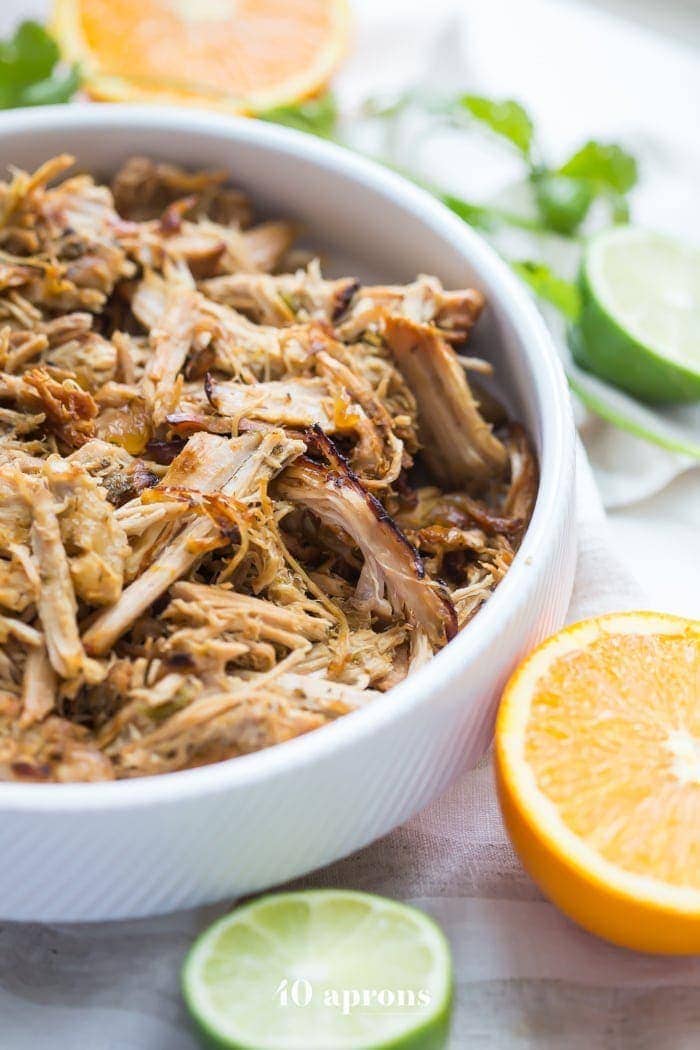 This Crockpot carnitas is made in the slow cooker for a super easy paleo or Whole30 dinner. Pork loin or tenderloin makes this Crockpot carnitas a budget-friendly, healthy Mexican recipe, and they're so full of flavor!
20. Bacon Cheeseburger Crock Pot Tater Tot Casserole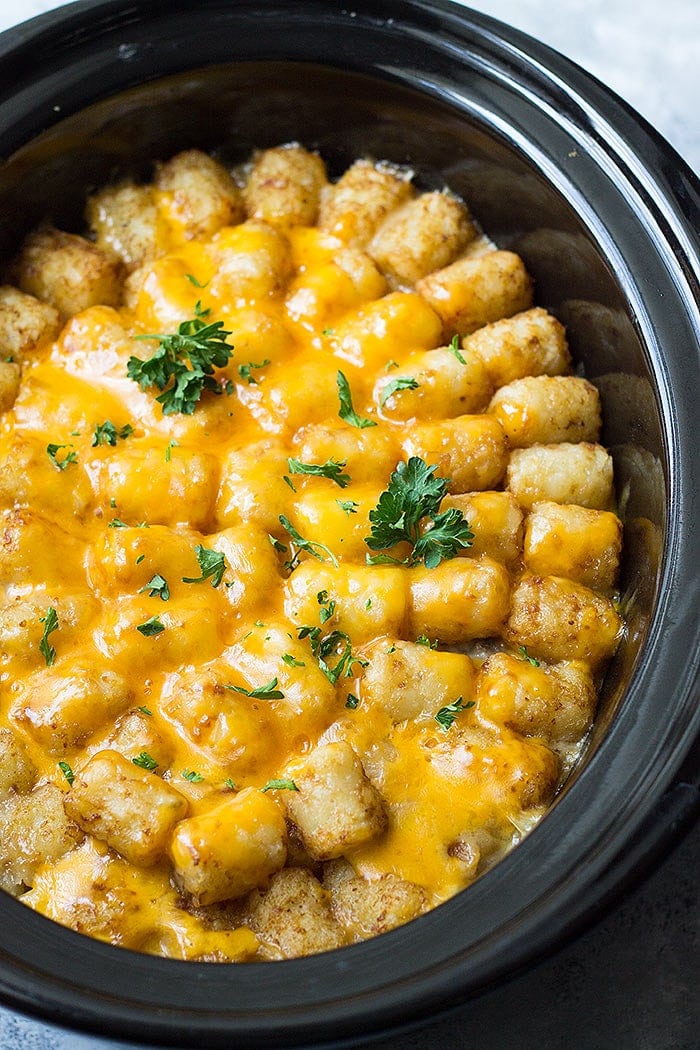 Easy Slow Cooker Twist on a Classic Tater Tot Casserole! It's creamy, cheesy and comfort food made easy!
21. Crockpot BBQ Chicken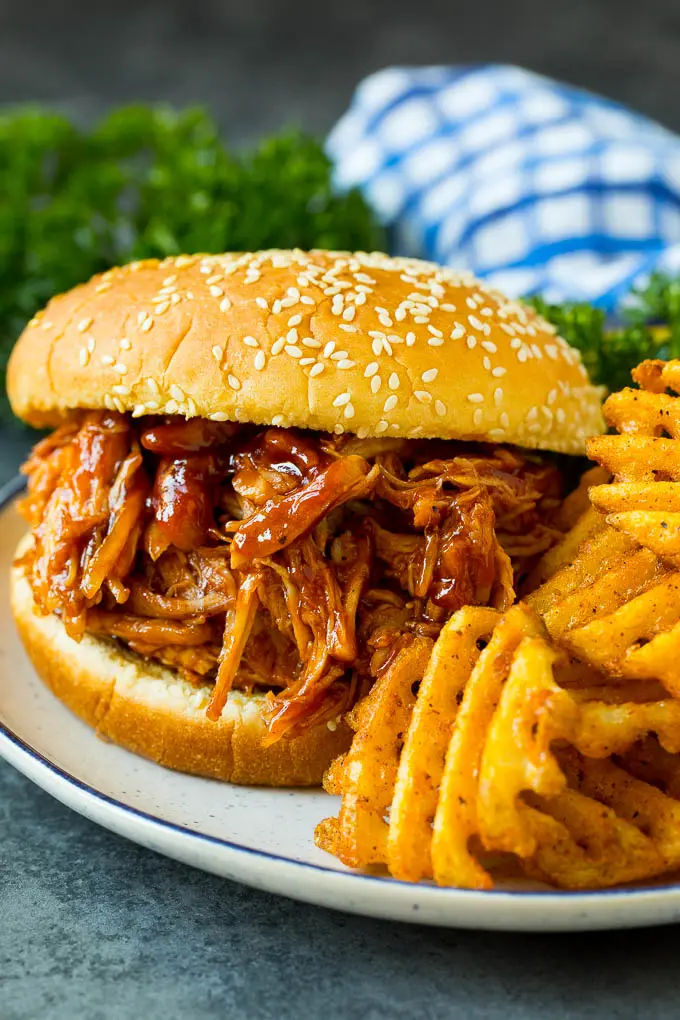 This crockpot BBQ chicken is chicken breasts coated in a homemade spice rub and barbecue sauce, then simmered in the slow cooker until tender.
22. Slow Cooker Sausage and Potato Casserole
This Slow Cooker Sausage and Potato Casserole is a comfort dish that can be served for breakfast, lunch, or dinner!
23. Cheesy Crock Pot Chicken and Rice
Cheesy Crock Pot Chicken and Rice makes dinner time not only easy but super delicious! Let your slow cooker do the work and come home to a delicious meal!
24. Crockpot Orange Chicken
This crockpot orange chicken is a takeout copycat that's easy to make at home. It's an irresistible, tender chicken covered in a sweet, tangy glaze that's made from orange marmalade.
25. Slow Cooker Chicken Enchilada Soup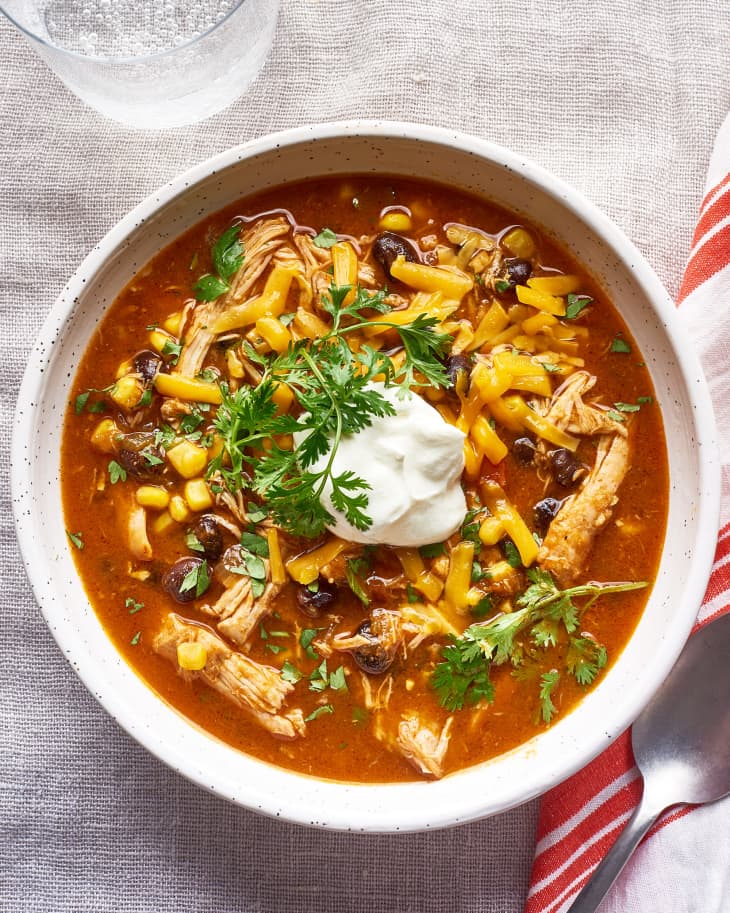 It is a thicker, richer cousin of chicken tortilla soup — like you are eating an actual enchilada with a bowl and a spoon. It is the best of both dishes' worlds!
26. Slow Cooker Teriyaki Chicken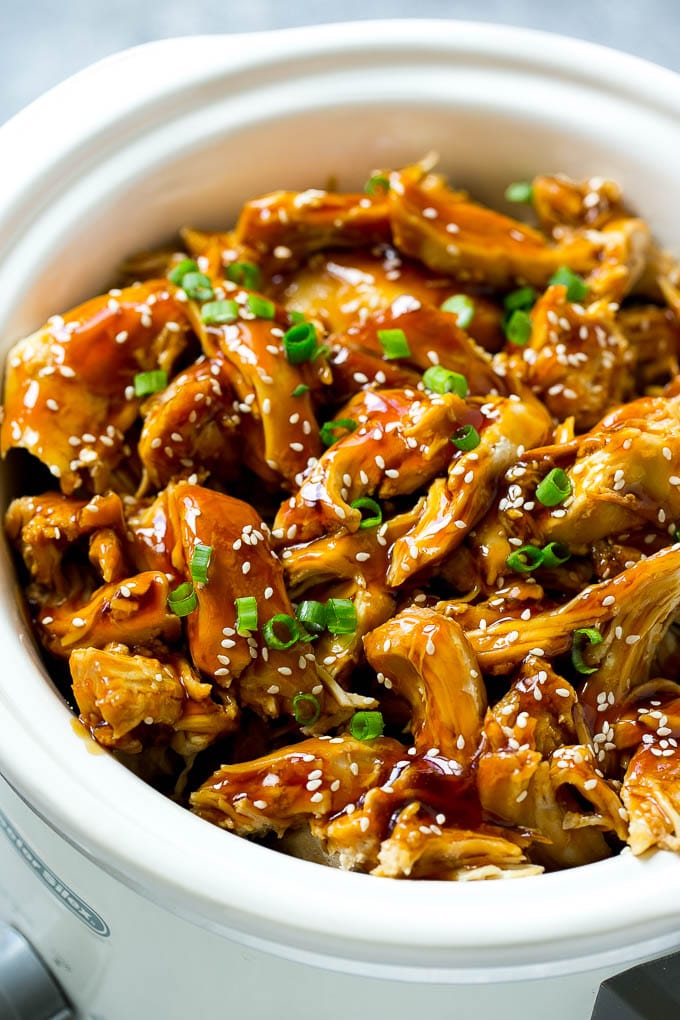 Slow cooker teriyaki chicken is chicken breasts cooked with garlic, ginger, soy sauce, and honey, then shredded and drizzled with sauce. Serve over rice for an easy yet satisfying crockpot dinner!
27. Crock Pot Chicken Spaghetti
Crock Pot Chicken Spaghetti made in the slow cooker is one of my favorite family recipes. This creamy chicken spaghetti is made with shredded chicken, pasta, cheese, and more. It's the perfect weeknight recipe with a creamy sauce that the whole family will devour.
28. Crockpot Lasagna Recipe
This is the easiest ever Crockpot Lasagna Recipe! Just brown the beef and onions, then add ricotta cheese, lasagna noodles, and jarred tomato sauce. Cooks hands-off all day and is easy to assemble.
29. slow cooker sausage and peppers
Easy slow cooker sausage and peppers recipe, homemade with simple ingredients, lots of Italian herbs, marinara sauce. Great in pasta, sandwiches, wraps, and hoagie rolls.
30. Slow Cooker Chicken Alfredo
This Slow Cooker Chicken Alfredo is so easy to make. Tender juicy chicken breasts cooked right in a flavorful homemade alfredo sauce and the pasta cooks right in the slow cooker!