It's Sunday night, and you're looking for something to cook for dinner. What's the best thing to cook for a Sunday dinner? And with what kind of sides? I've got you covered with these delicious Sunday dinner ideas that are ready in under an hour!
Sunday dinners are a longstanding tradition in many families. They provide an opportunity for everyone to come together and share a meal.
There are many different ways to prepare a Sunday dinner, but the goal is always the same: to create a warm and welcoming gathering place for family and friends.
Some families prefer to have a traditional Sunday dinner with roast beef or ham. Others might choose to have a buffet-style meal with a variety of dishes.
There are also plenty of recipes for vegetarian and vegan Sunday dinners. The important thing is to choose dishes that everyone will enjoy.
I usually try to make something different every week, so that we don't get bored of the same old thing.
I've put together a list of some of my favorite Sunday dinner ideas, in case you're looking for some inspiration.
Family Meal Ideas
Crockpot Dinner Ideas
Dinner Recipes For Family
Cheap Dinners For A Family
Here are a few recipes that are sure to please everyone at the dinner table.
Classic Comfort Food: Roast Chicken and Vegetables
One of the most classic Sunday dinner ideas is a simple roast chicken with roasted vegetables and potatoes.
This dish is not only easy to make, but it's also satisfying for everyone's taste buds.
To prepare the chicken, season it with your favorite herbs and spices, and roast it in the oven until it's golden brown and cooked through.
Roast some carrots, onions, and potatoes alongside the chicken for a complete and hearty meal.
Serve with a side of warm bread and a glass of red wine for the perfect cozy Sunday evening at home.
Spice it Up: Fragrant and Comforting Curry
If you're in the mood for something with a bit more spice, consider making a fragrant and comforting curry.
Whether you prefer chicken, beef, or vegetables as the main ingredient, a curry can be a warming and satisfying meal that's perfect for a chilly Sunday evening.
Serve with steamed rice and naan bread for a complete and flavorful meal.
This dish is also great for meal prepping, as it can be easily reheated for a quick and delicious lunch during the week.
Italian Classics: Lasagna and Homemade Pizza
For those who love Italian cuisine, lasagna and homemade pizza are great Sunday dinner ideas.
A classic lasagna is perfect for feeding a larger group and can be easily prepared ahead of time.
The layers of pasta, cheese, and meat or vegetables create a comforting and filling meal that's sure to impress your guests.
If you're looking for something a bit more customizable, making your own pizza at home is a fun and delicious option.
With endless topping options, you can create a customized pizza that suits everyone's preferences.
Light and Healthy: Grilled Fish with Roasted Vegetables
For a lighter option, consider making a grilled fish dish. Grilled salmon or trout with a side of roasted vegetables and a simple lemon and herb dressing can make for a healthy and satisfying meal that's perfect for a warm Sunday evening.
This dish is great for those who want something flavorful and satisfying without feeling too heavy or indulgent.
Hearty and Nutritious: Lentil or Vegetable Stew
Lentil or vegetable stew is another great option for a hearty and nutritious Sunday dinner.
These dishes are not only delicious but also packed with nutrients and fiber.
Lentil stew can be made with lentils, vegetables, and a variety of spices to create a flavorful and satisfying meal.
Similarly, vegetable stew can be made with a variety of seasonal vegetables, spices, and a vegetable broth to create a warming and nourishing meal.
Serve the stew with crusty bread and a simple green salad for a complete and satisfying meal.
Comforting and Filling: Pasta
Pasta is another classic Sunday dinner idea that can be comforting and filling.
Whether you opt for a classic spaghetti and meatballs or a more gourmet fettuccine alfredo, a pasta dish can be a satisfying meal that's perfect for a lazy Sunday evening.
For a healthier twist, consider using whole grain pasta and adding plenty of veggies to the dish.
Serve with a side of garlic bread and a glass of red wine for a cozy and indulgent meal.
Cozy and Casual: Chili or Soup
For a cozy and casual Sunday dinner, consider making a hearty beef chili or creamy tomato soup.
These dishes can be comforting and satisfying and are perfect for a casual dinner with friends and family.
Serve with a side of cornbread or crackers for a complete and cozy meal.
So, next time you're planning your Sunday dinner, consider one of these ideas to impress your guests or treat yourself to a cozy evening at home.
Products are recommend
" Affiliate links provided for your convenience, please read my disclosure for more information."
40. Vegetarian Mexican Casserole
The best vegetarian Mexican casserole recipe with bell pepper, corn, black beans, enchilada sauce, and cheese.
A hearty and delicious vegetarian dinner recipe.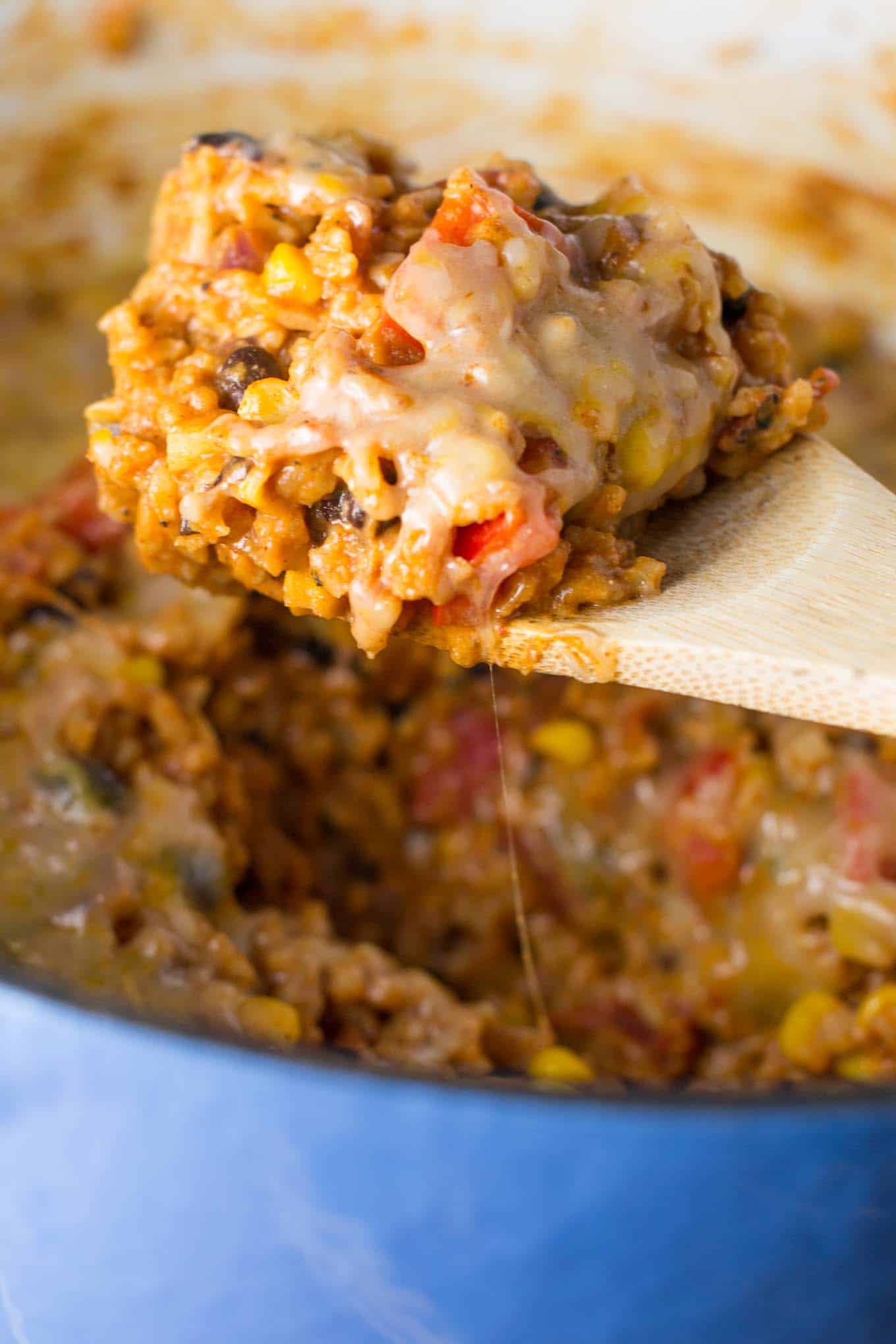 39. Sunday Night Gnocchi Bolognese Bake
It's the perfect dinner to simmer on the stove and let your house fill with delicious smells, then bake and eat.
38. Garlic Lemon Butter Seared Scallops
These scrumptious Garlic Lemon Butter Seared Scallops are honestly the best way to prepare scallops. You too can cook like a head chef.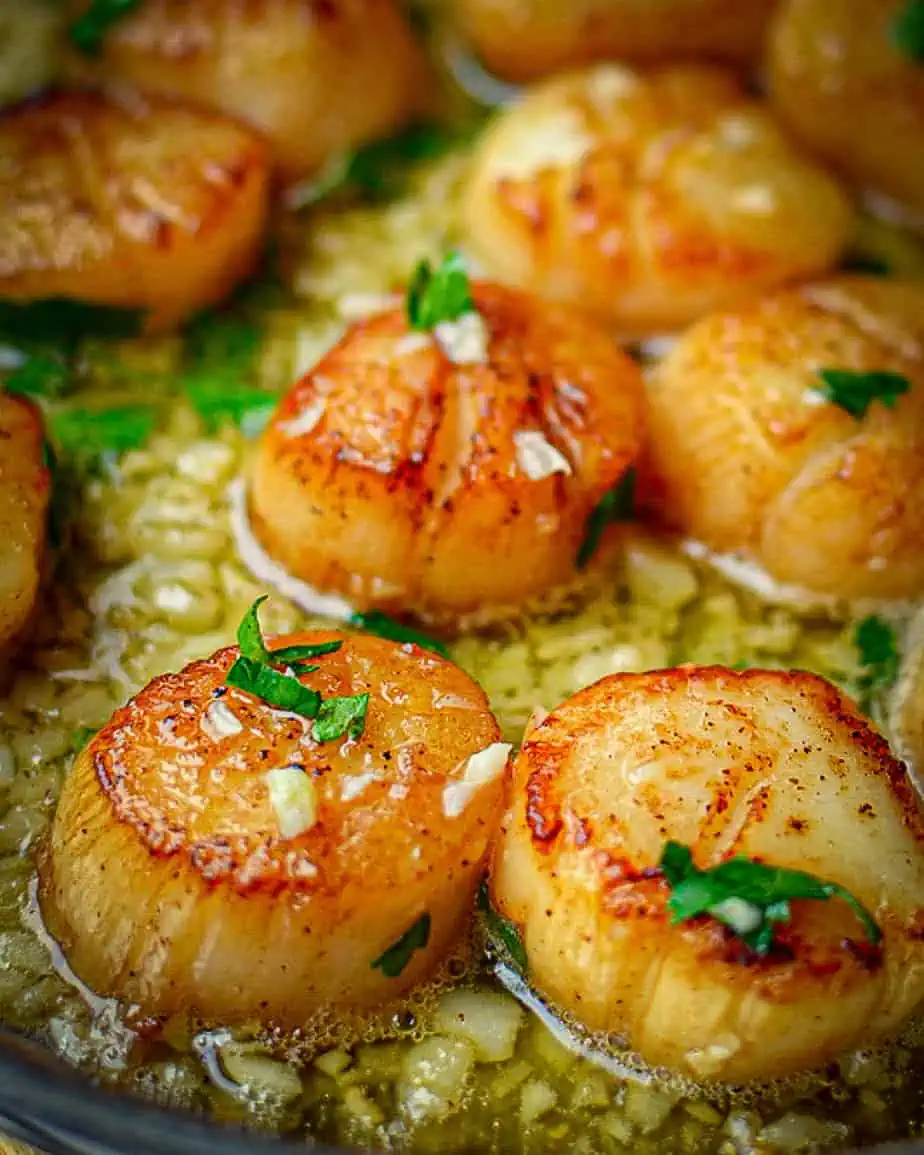 37. Yorkshire Puddings with Cheese and Chive
Yorkshire puddings are the perfect side dish for roast beef dinner, whether it's for a holiday feast, Sunday dinner, or Christmas this recipe will make you famous.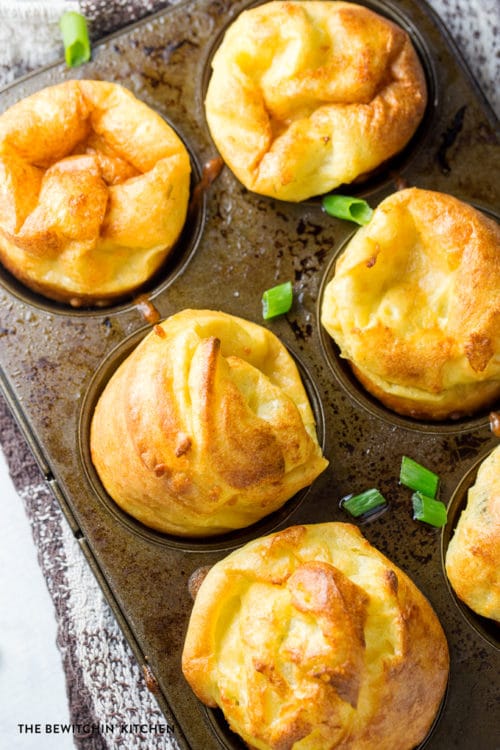 36. Creamy White Chicken Enchiladas
This white sauce version of Enchiladas gives the classic a serious run for its money!
Air Fryer Recipes
Easy Dinner Ideas
Chicken recipes for dinner
35. Ultimate Cornbread Casserole
Ultimate Cornbread Casserole takes the classic side dish to the next level, made from scratch with the flavorful additions of bacon, cheddar, and jalapeño!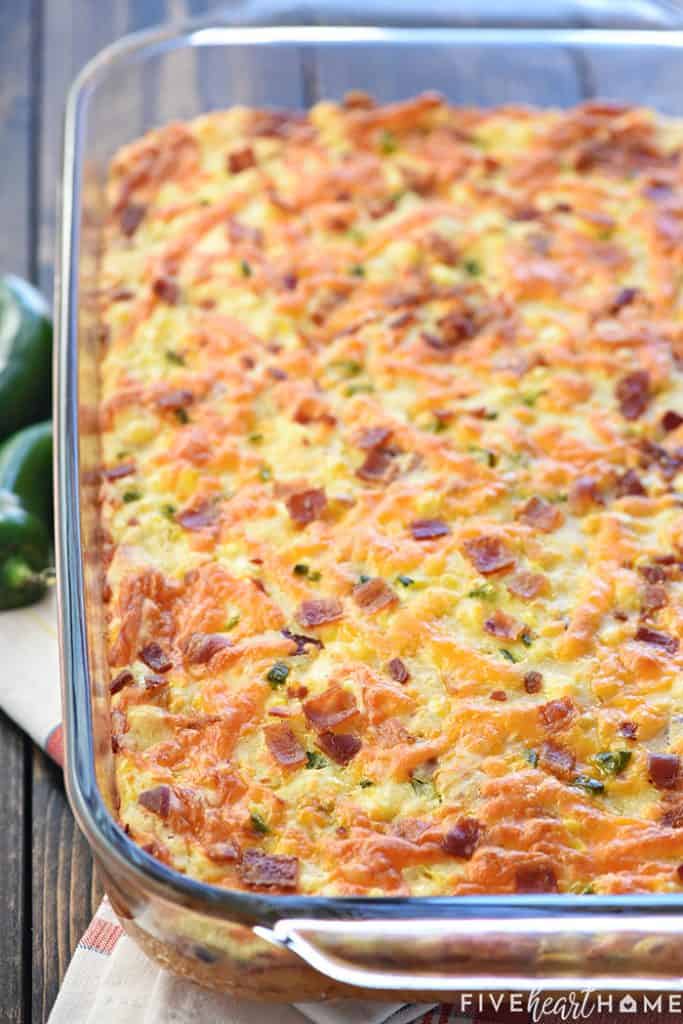 34. Creamy Chicken Noodle Skillet
This Creamy Chicken Noodle Skillet has chicken, carrots, celery, onion, and noodles all in one dinner!
33. Carnitas Nachos
Add a few of your favorite toppings and you've got yourself an amazing Sunday night supper with almost no prep or clean-up!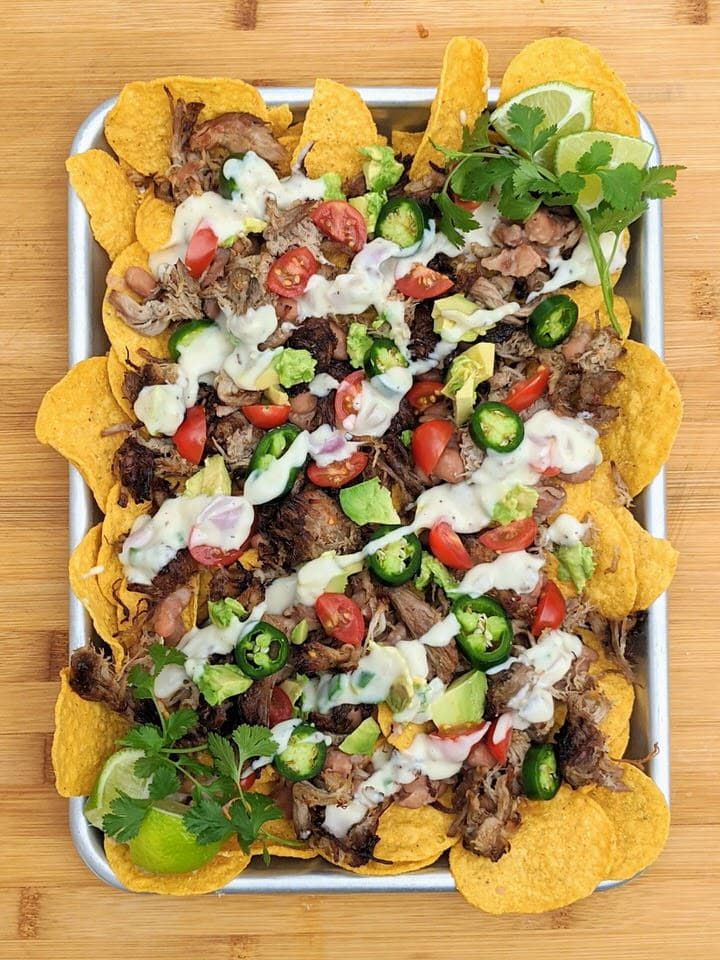 32. White Bean Soup with Sausage and Kale
This White Bean Soup with Sausage and Kale is one of my favorite soup recipes for a hearty dinner or easy entertaining.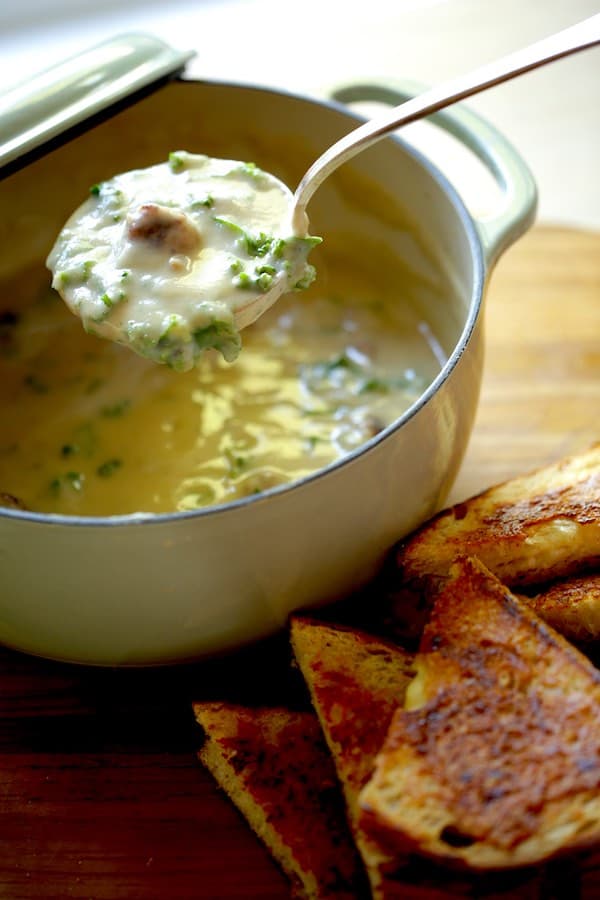 31. Cheese and Prosciutto Stuffed Chicken Breasts
These Stuffed Chicken Breasts are an impressive dish for a Sunday night dinner or a Holiday.
These breasts are stuffed with cheese, prosciutto, basil, and sun-dried tomatoes. Totally delicious chicken rolls with a surprise filling.
Instant Pot Recipes
Copycat Restaurant Recipes
30. Chicken Parmesan Meatballs
Baked Chicken Parmesan Meatballs feature ground chicken rolled in Parm & covered in flavorful marinara sauce…perfect as an appetizer, over pasta, or on subs!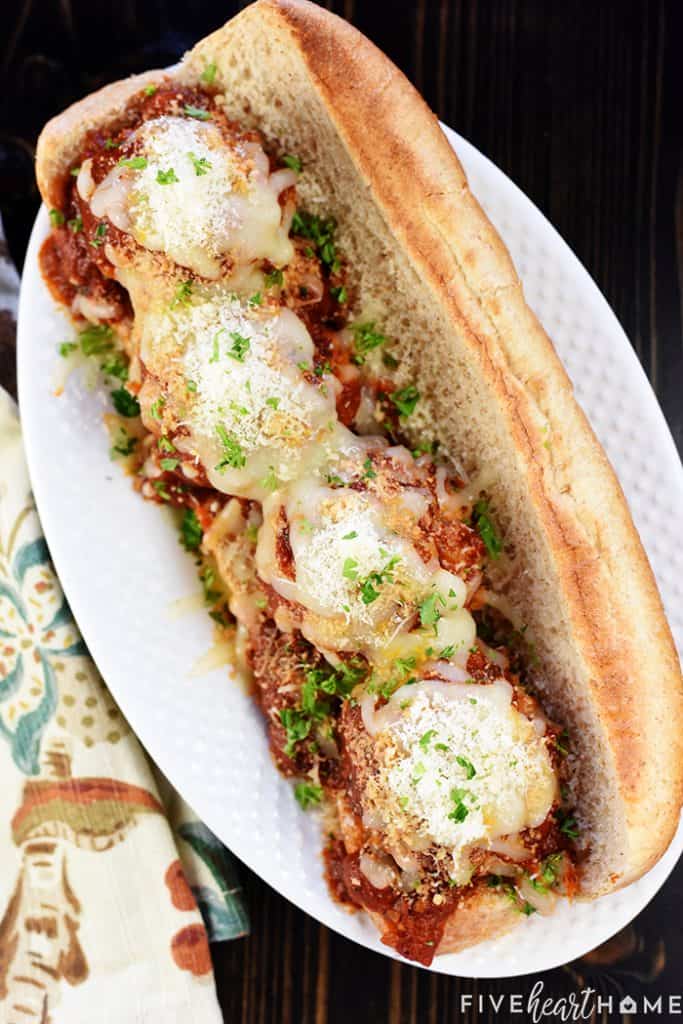 29. Cashew Chicken
Make the best cashew chicken with this easy and simple recipe.
28. Greek Chicken Souvlaki Recipe
This healthy Chicken Souvlaki recipe is classic Greek street food.
The marinated chicken is packed with flavor and will bring the taste of Greece right into your kitchen.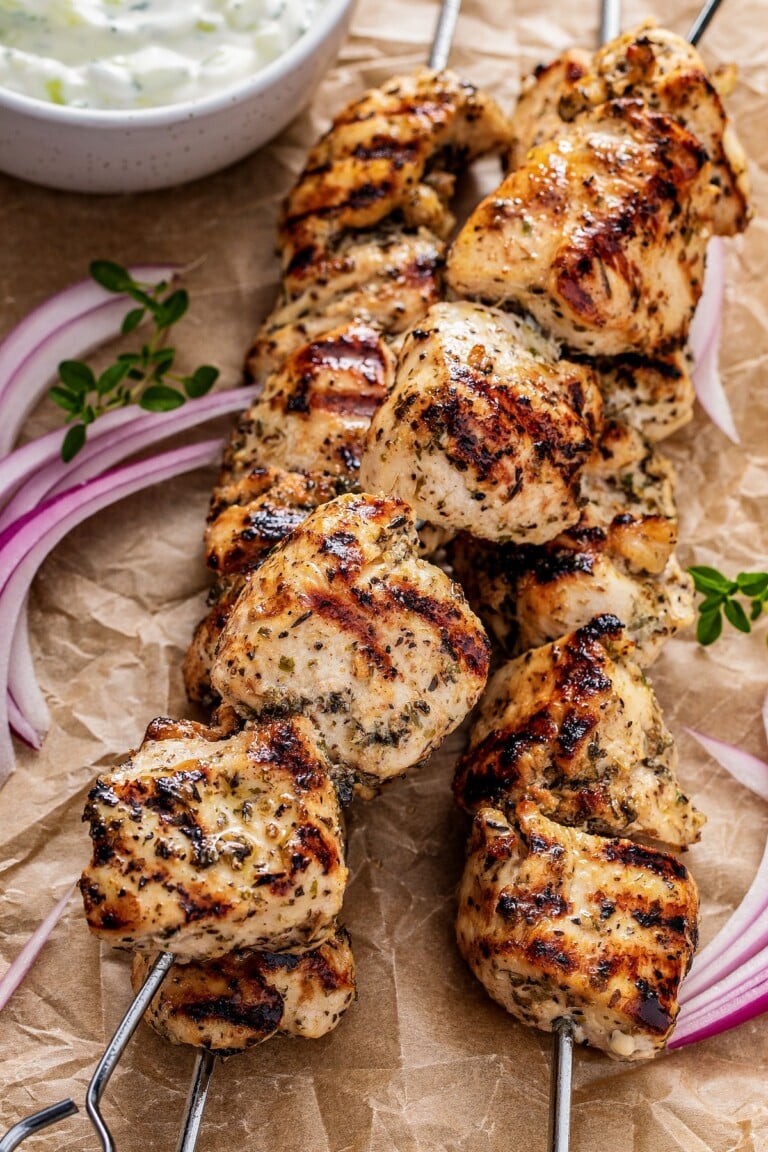 27. Chicken Bellagio
Chicken Bellagio is a plate of buttered noodles topped with a pan-seared, crispy chicken breast covered in a parmesan cream sauce, prosciutto, and an arugula salad.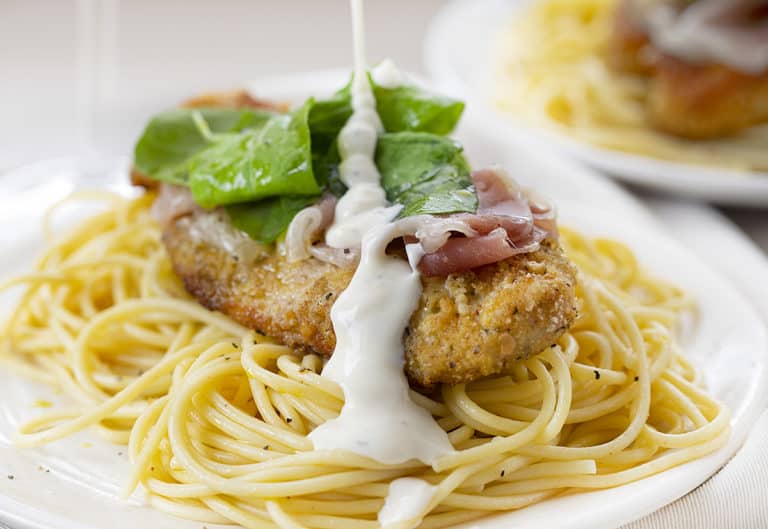 26. French Chicken Casserole
The coziest, most wholesome meal. With golden brown chicken, tender potatoes, white wine, fresh rosemary & thyme.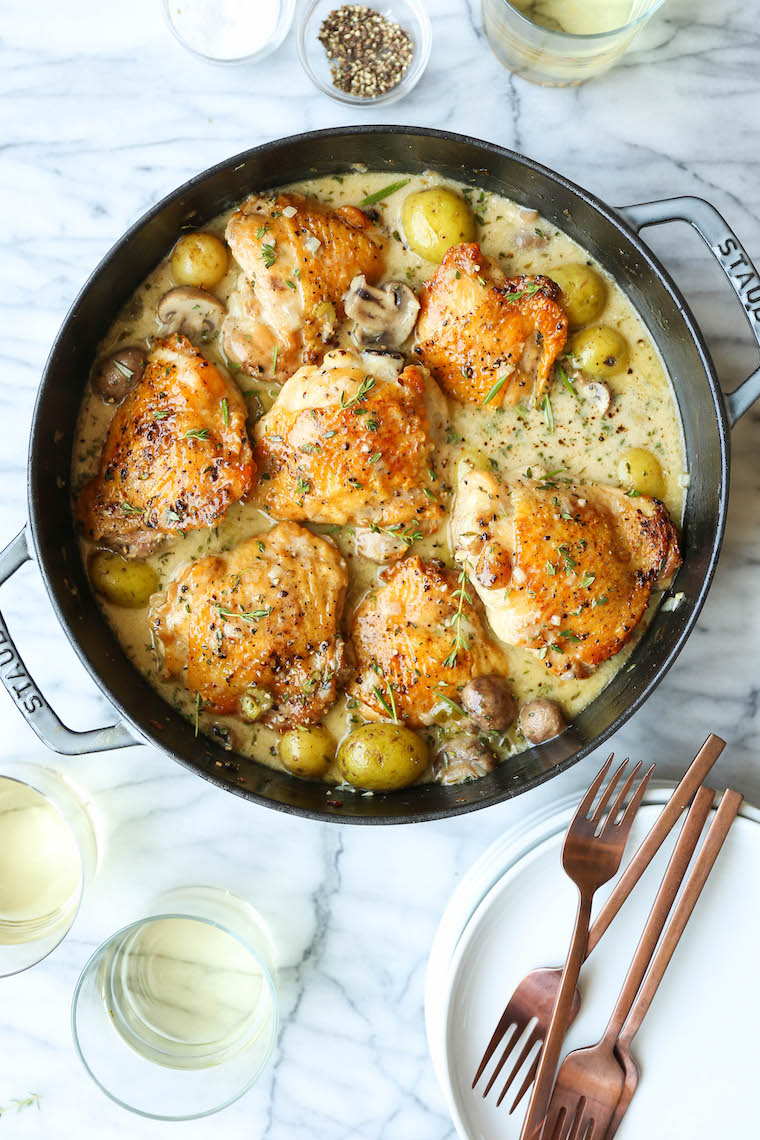 25. Creamy Balsamic Spinach Bacon Mushroom Chicken
This bacon mushroom chicken recipe is loaded with tender melt-in-your-mouth chicken, a creamy balsamic sauce, and fresh spinach. Ready in about 30 minutes!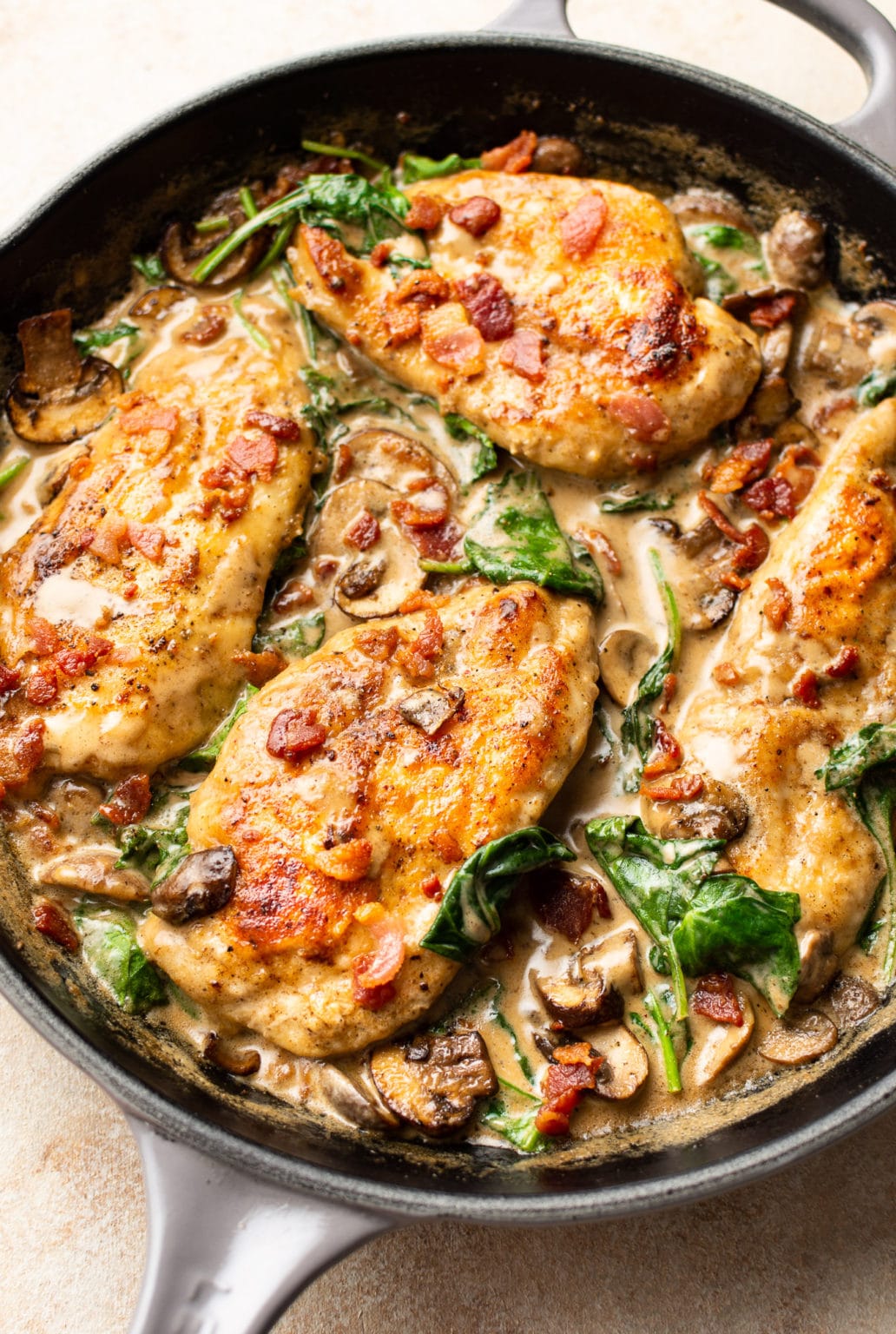 24. Chow Mein
This copycat Panda Express Chow Mein recipe comes together in as little as 20 minutes!
23. Maple Salmon Sheet Pan Dinner
My maple salmon sheet pan dinner with sweet potatoes and asparagus is an easy, fast, delicious, and comforting fall meal!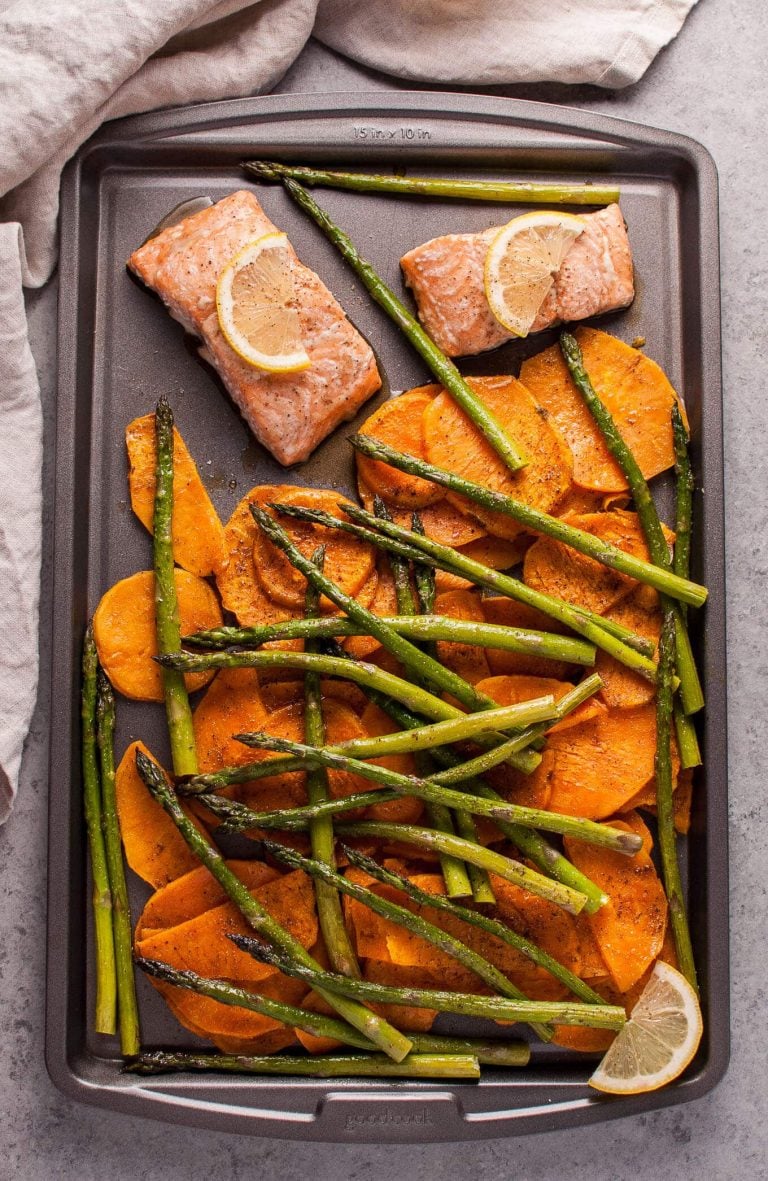 22. Chicken Gyros
This Chicken Gyro recipe is packed with Greek flavor! Make this easy meal any night of the week for a homemade version of a restaurant favorite.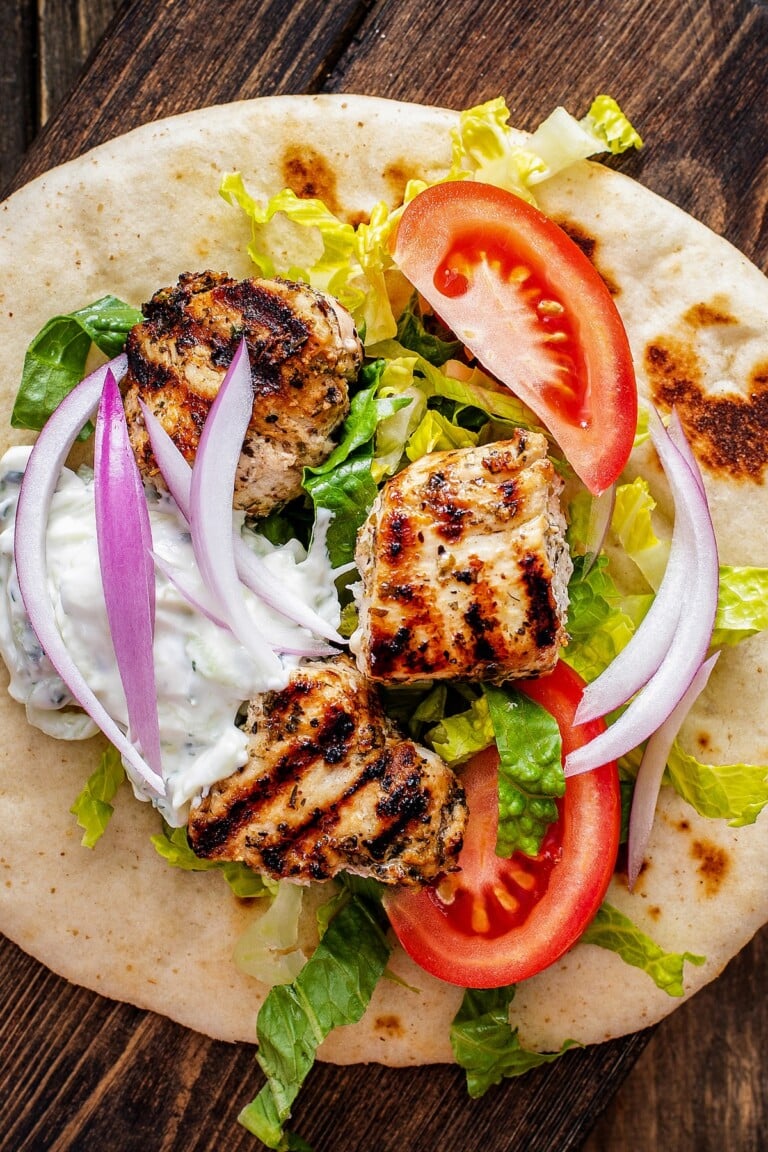 21. Roasted Vegetable Lasagna
If you're looking for a vegetarian option, this Roasted Vegetable Lasagna with eggplant and zucchini makes an incredibly rich and delicious dinner.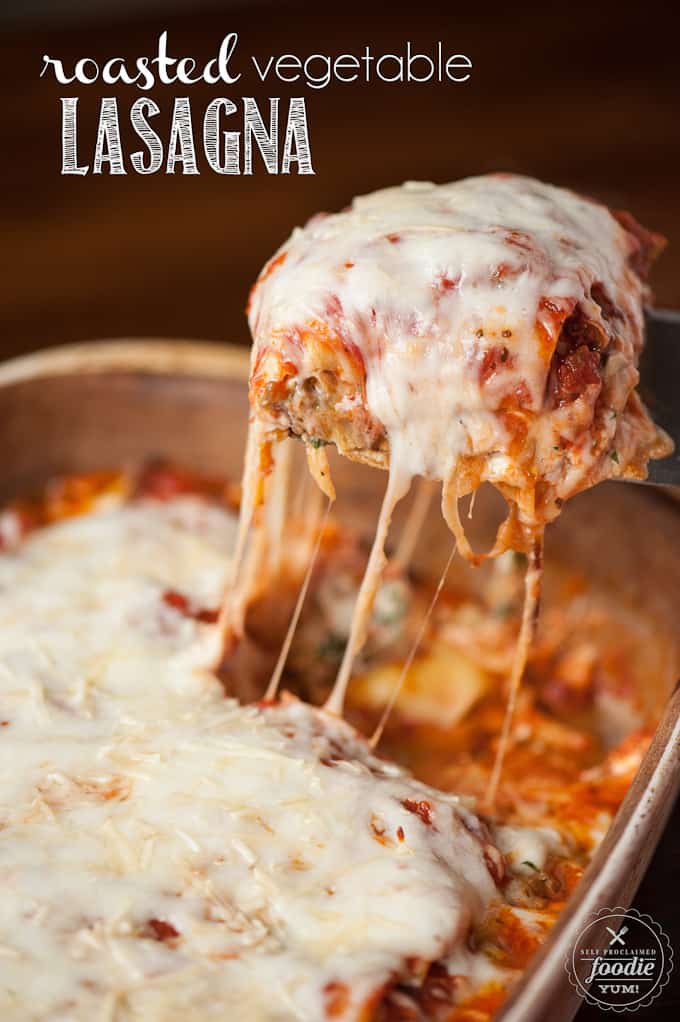 20. Easy Chicken Scampi Recipe
This colorful chicken scampi dinner is so quick and easy!
The chicken tenders are so juicy and flavorful, and the buttery garlic sauce is so creamy and good as it's made with a hint of white wine and cream.
This restaurant-quality meal will definitely become on your monthly rotation!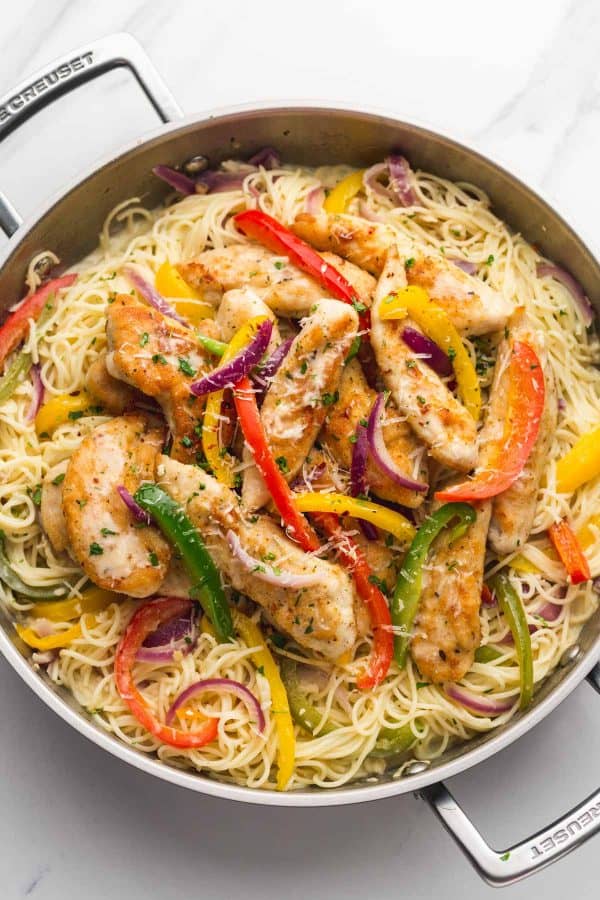 19. Whole Roasted Chicken With Potatoes
This whole roasted chicken with potatoes is very easy to make, hearty, and cozy, an all-time favorite for a homemade family dinner.
18. Lazy Sunday Casserole
This savory sausage and vegetable dinner is as easy as throwing everything into a baking dish with olive oil and herbs.
A splash of balsamic vinegar finishes it all off for great flavor!
17. Keto Chicken Parmesan
This keto chicken parmesan recipe is so delicious – you MUST try it! It's so savory and filling – the perfect easy keto chicken recipe!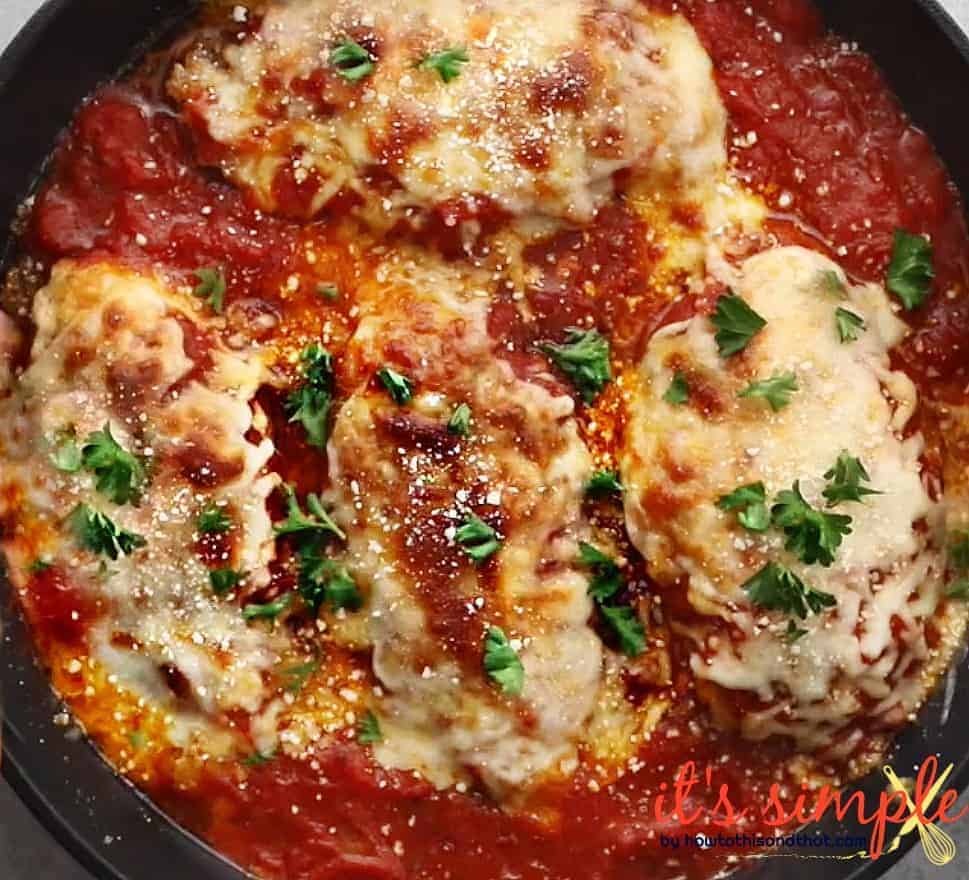 16. Cheesy Crock Pot Chicken And Rice
Cheesy Crock Pot Chicken and Rice makes dinner time not only easy but super delicious!
Let your slow cooker do the work and come home to a delicious meal!
15. Chicken Marsala
Creamy Chicken Marsala is a restaurant-quality recipe that you can make at home.
It is a classic Italian American dish that starts with tender and juicy pan-fried chicken breasts.
That is topped with flavorful mushrooms and a creamy Marsala sauce. This will become one of your family's favorite dinners.
14. Broccoli Cheese Casserole
This broccoli cheese casserole is easy to make and perfect for Sunday dinner or a holiday feast.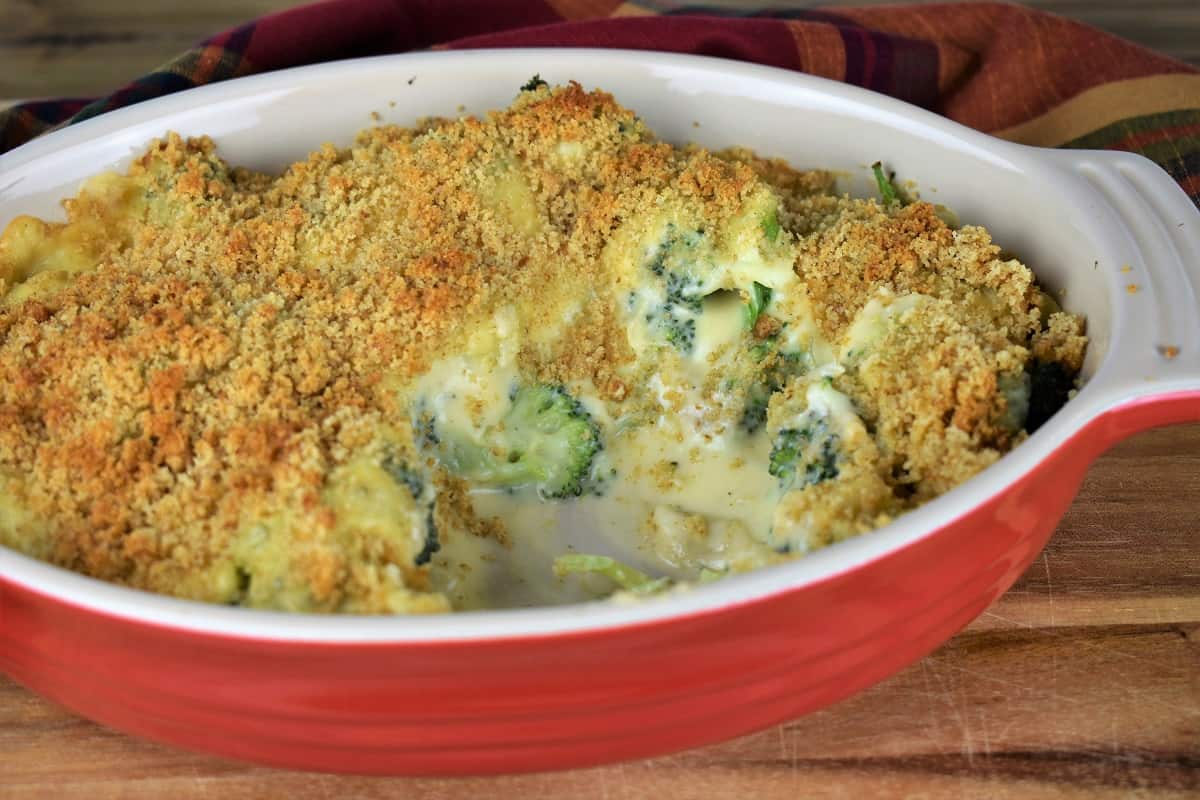 13. Pasta Pomodoro
This pasta pomodoro recipe is spaghetti tossed in a homemade tomato sauce and garnished with plenty of parmesan cheese and fresh basil. A classic Italian dish that's perfect for entertaining!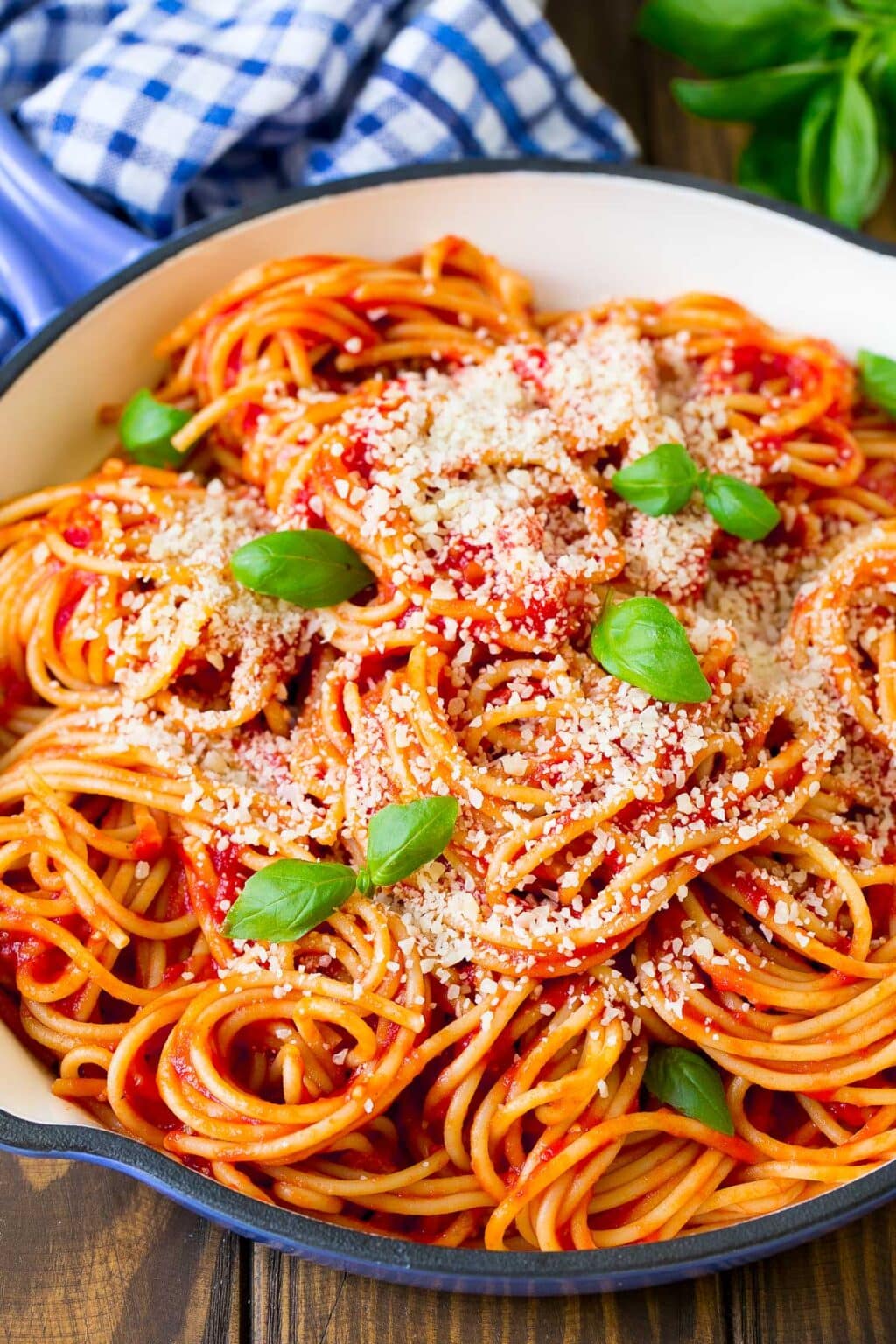 12. Easy Homemade Garlic Butter Dinner Rolls
These Easy Homemade Garlic Butter Dinner Rolls are perfect for your Sunday dinner or holiday table! Made from the simple dough, garlic butter, and sea salt!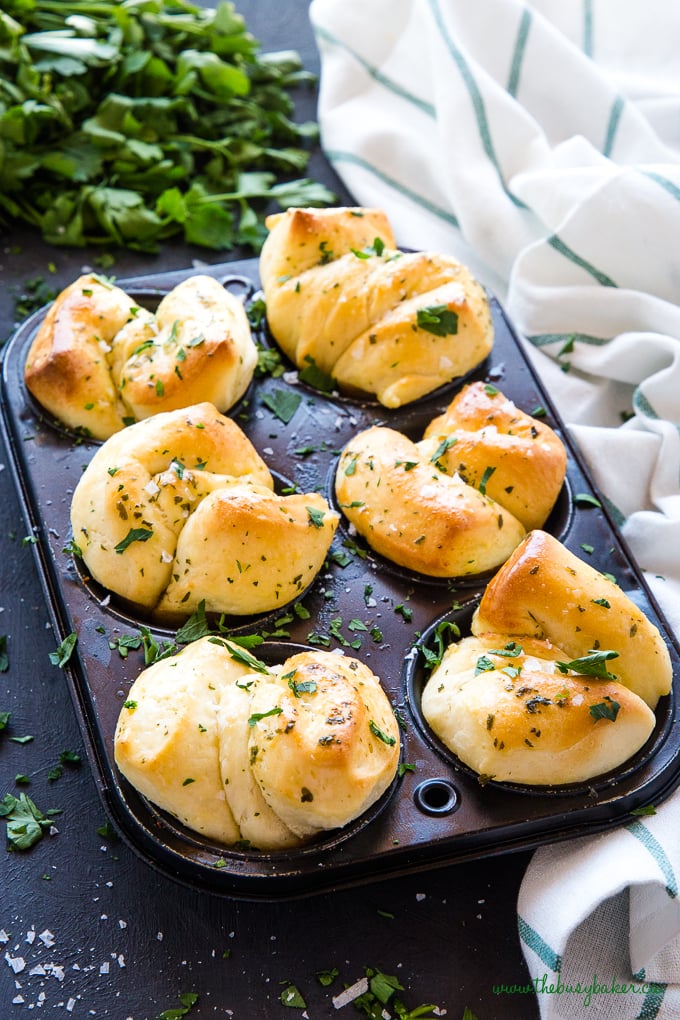 11. Easy Bubble Up Pizza
Bubble Up Pizza is a refrigerated biscuit casserole that uses pizza sauce, sausage, mozzarella cheese, and pepperoni to make an easy dinner!
10. Easy Crock Pot Mississippi Pot Roast
This Easy Crock Pot Mississippi Roast makes the perfect Sunday dinner! Simple to put together, flavorful, and makes great leftovers.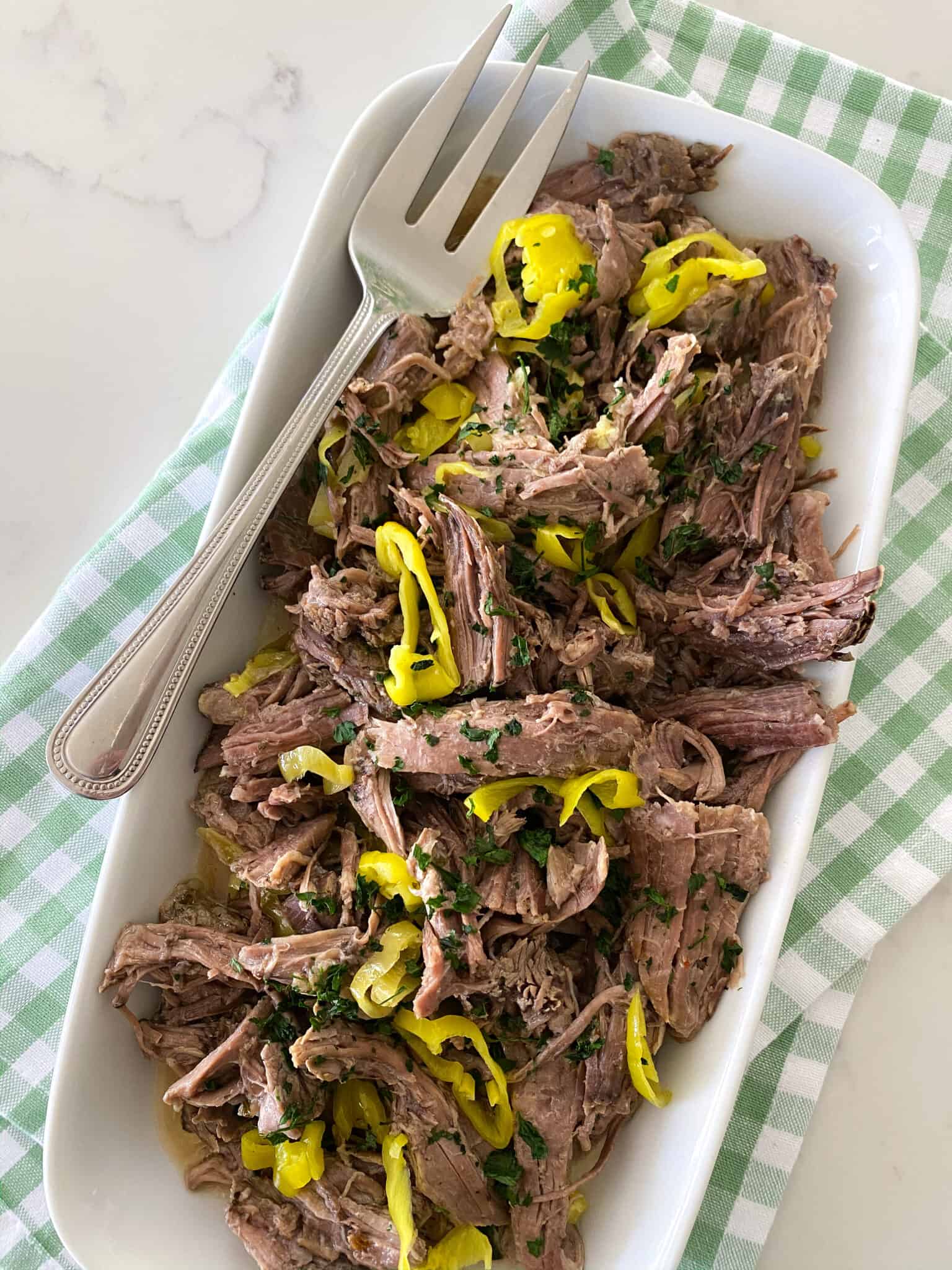 09. Grilled Cheese Hot Dogs
A brilliant combination of two classics: grilled cheese and hot dogs!
A buttery crisp hot dog bun filled with lots of melted cheese and a juicy grilled hot dog. Why choose when you can have both?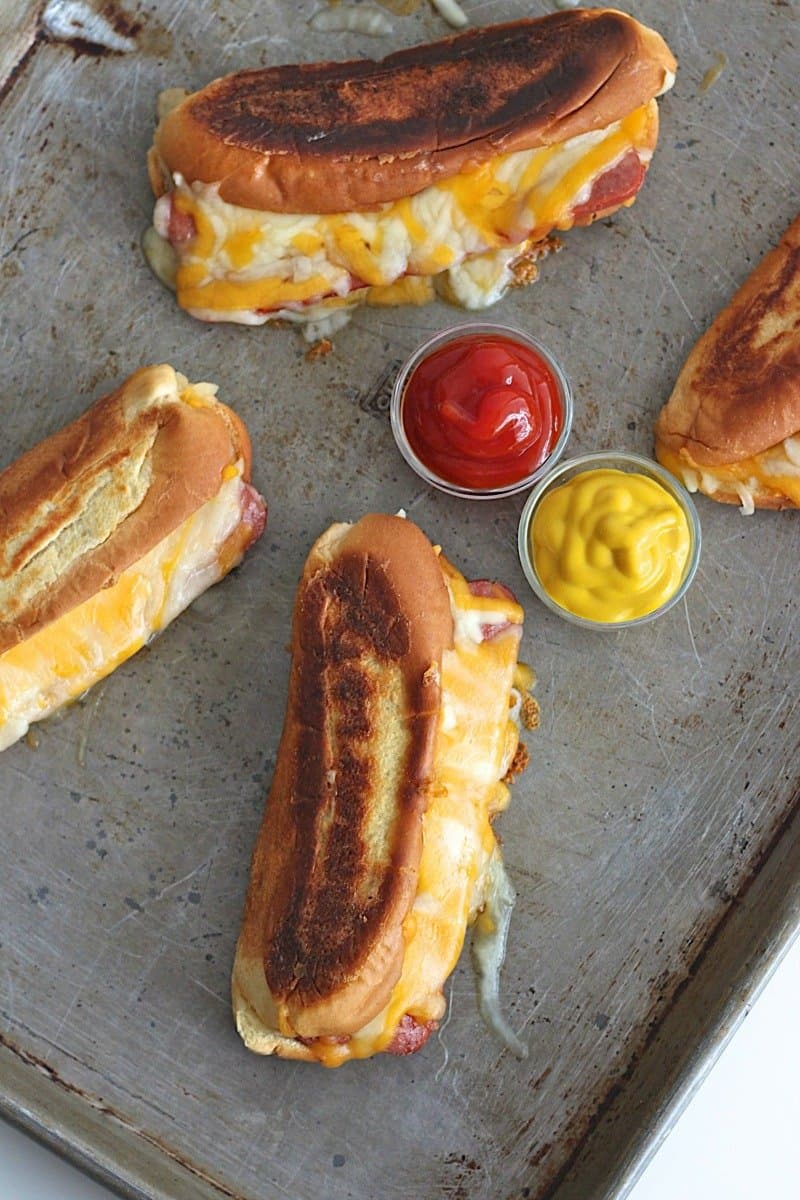 08. Honey Dijon Garlic Chicken Breasts
Honey Dijon Garlic Chicken Breasts. Boneless skinless chicken breasts were quickly baked in intensely flavored honey, garlic, and Dijon mustard glaze.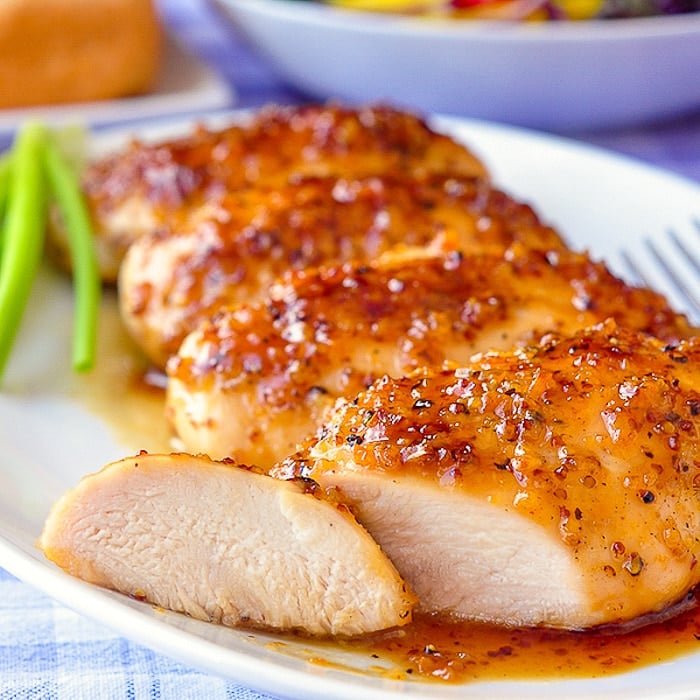 07. Cranberry Pecan Chicken Salad
This easy cranberry pecan chicken salad recipe is a quick recipe made with rotisserie chicken, crunchy pecans, and simple ingredients.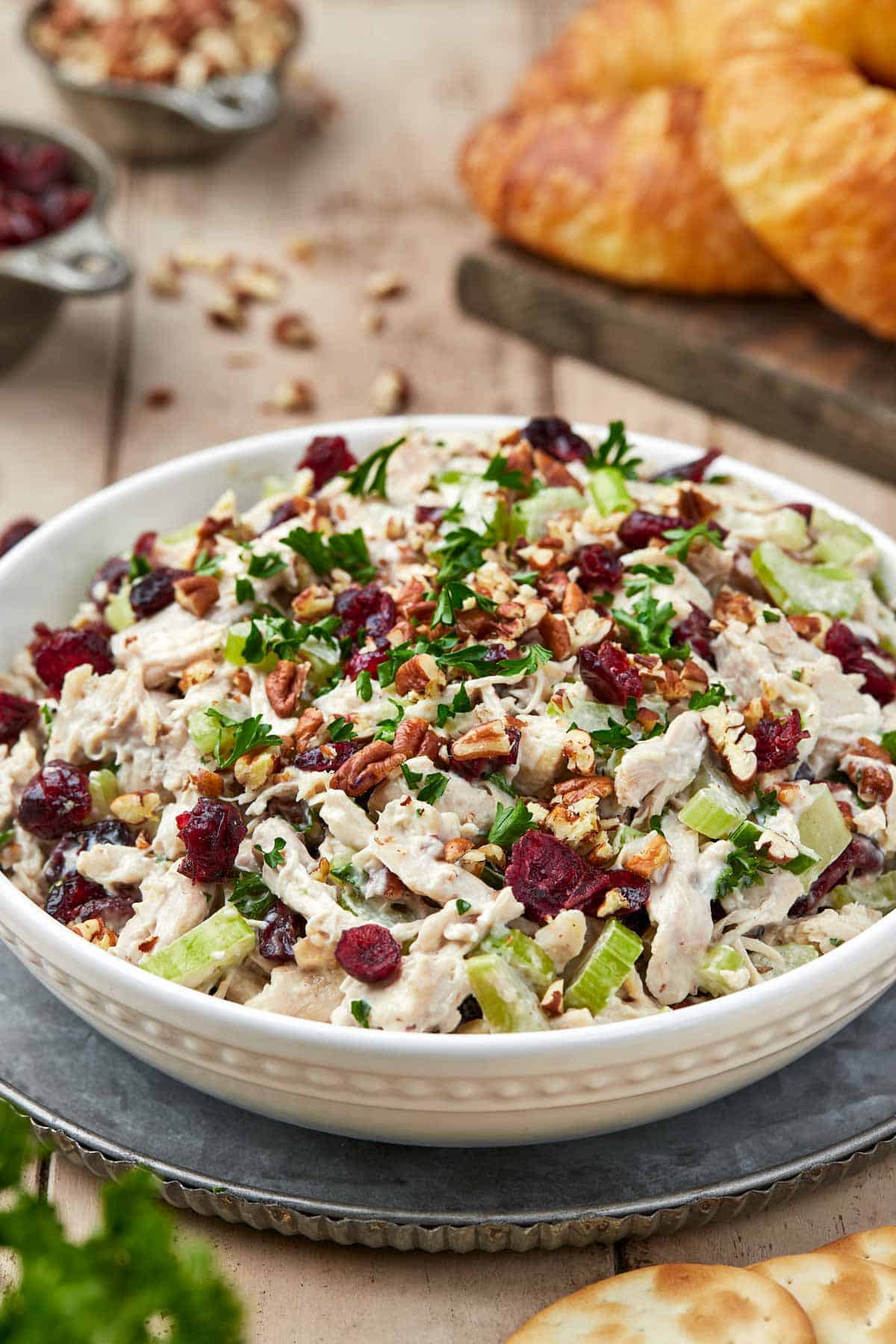 06. Healthy Honey Garlic Shrimp And Broccoli
Honey Garlic Shrimp and Broccoli over a bed of rice, a super healthy stir fry that is packed with fantastic flavors.
Quick and easy to make, and perfect for a midweek dinner for two, my shrimp stir fry is the best homemade Chinese-style dish you can get.
05. Homestyle And Pan-Seared German Chicken Schnitzel
This lightened-up, easy-to-make German Chicken Schnitzel recipe is crispy, juicy, and quick to prepare.
These delicious Chicken Schnitzel are pan-seared for a crisp coating before being finished in the oven for perfectly cooked chicken every time – a brilliant alternative to a traditional veal schnitzel or 'Wiener Schnitzel'.
04. Vegan Meatloaf
This vegan meatloaf with an easy tomato glaze is the perfect comfort food!
It's super delicious, hearty, and easy to make. It makes a great Sunday dinner along with potatoes and a salad!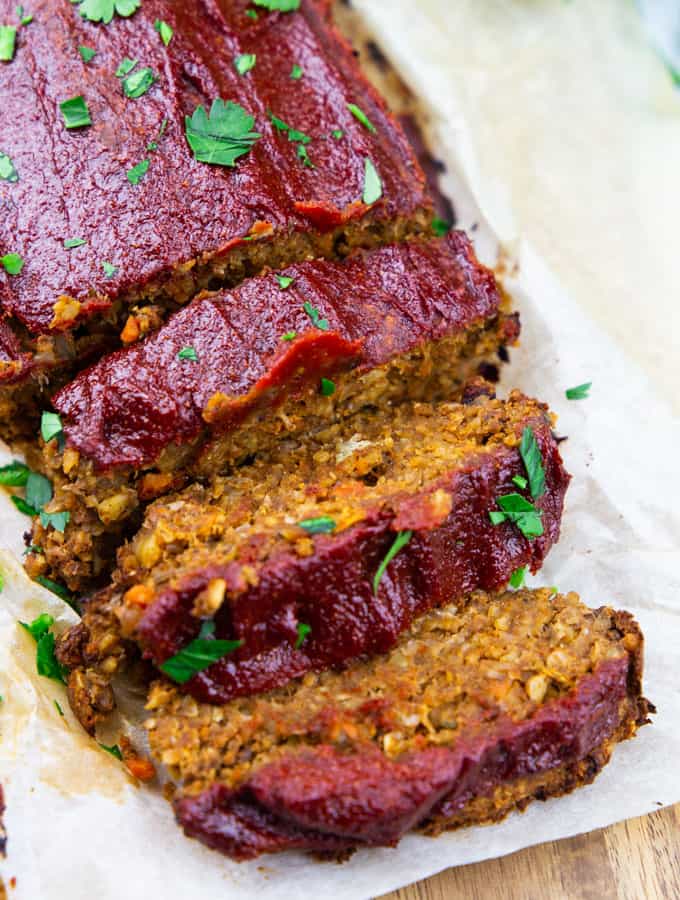 03. Easy Chicken Parmesan
This easy-baked chicken parmesan recipe is sure to become a family favorite in no time!
Serve it with some egg noodles or mashed potatoes for the perfect weeknight dinner.
02. The Best Easy Taco Pizza Recipe
This easy taco pizza is made with a crescent roll crust and is a tasty hit with the whole family.
With simple ingredients, you can whip up this filling meal in under 30 minutes
01. Spaghetti With Garlic and Olive Oil
Simple, fragrant and inexpensive, this spaghetti with garlic and olive oil is so good, cheap, satisfying and ready in a flash!