Looking for some of the delicious air fryer recipes? I got you! You can make almost anything in your air fryer! Here I'm sharing some of my favorite 25 air fryer recipes which are yummy and easy to make. you'll love these delicious air fryer recipes.
Don't forget to check out our other recipes:-
Air Fryer Snack
Healthy Air Fryer Recipes
Products are recommend
" Affiliate links provided for your convenience, please read my disclosure for more information."
#25. Air Fryer Buffalo Cauliflower Bites
Easy, healthy, perfectly spicy Buffalo Cauliflower Bites prepared in the Air Fryer!
#24. Crispy Air Fryer Tortilla Chips
The best ever super crispy and crunchy Air Fryer Tortilla Chips without oil! This healthy Mexican recipe is made with only 3 ingredients and a few minutes! No deep-frying!
#23. Air Fryer Donuts
Air Fryer Donuts made from scratch with yeast dough taste like the real deal. Better than baked and less fat than deep-fried!
#22. Air Fryer Ravioli
These crispy bite size breaded and fried ravioli are delicious dipped in marinara sauce and would be perfect for your next game day party.
#21. Air Fryer Chicken Wings
Air Fryer Chicken Wings have crisp salty skin with a hint of garlic and lemon pepper in every bite. These are seasoned to perfection and cook so fast with no marinating required!
---
Easy Dinner Ideas
Crockpot Dinner Ideas
Sheet Pan Dinners Recipe
Cheap Dinners For A Family
Sunday Dinner Ideas For Families
---
#20. General Tso's Chicken
Check out this recipe for Easy General Tso's Chicken made quickly & easily in the Air Fryer. Such a delicious dinner recipe that's better than takeout.
#19. Homemade Air Fryer Egg Rolls
Make crispy homemade egg rolls in an air fryer! It is easy to make air fryer egg rolls at home without the mess and hassle of deep frying. These takeout favorites are crispy on the outside and filled tasty pork and cabbage.
#18. Air Fryer Lasagna Fritta
Air fryer five-cheese lasagna fritta is fried lasagna with creamy ricotta cheese, mozzarella, Parmesan, Romano, and asiago cheese spread in between rolled lasagna noodles that are then dipped in batter and fried golden crispy.
#17. Low Carb Air Fryer Cauliflower
Air fryer cauliflower is easy to make in your Ninja Foodi or another machine. Healthy and full of flavor it's a great vegetable side dish or snack.
#16. Air Fryer Corn On The Cob
Make this quick and easy Air fryer corn on the cob whenever you need roasted corn. Perfect for appetizers or snacks. Or, just use the roasted corn kernels in different recipes.
#15. Air Fryer Parmesan Breaded Fried Chicken Tenders
Easy Air Fryer Parmesan Breaded Fried Chicken Tenders (Strips) is a quick recipe that includes cook time for how long to cook crispy, crunchy chicken fingers (including frozen) using a Nuwave, Philips, or Power Air Fryer.
#14. Air Fryer Pizza Rolls
Ditch the storebought snacks and make your own Air Fryer Pizza Rolls at home! Baked, not fried, these pizza rolls are ready in only 8 minutes and can be frozen for a quick snack.
#13. 2 Ingredient Parmesan Zucchini Crisps
These 2 Ingredient Parmesan Zucchini Crisps couldn't be any easier. They are crispy, flavorful and make a great snack or side dish.
#12. Grilled Cheese
You'll love making air fryer grilled cheese. This easy and simple air fryer cheese melt sandwich is a fantastic quick lunch or meal. Kids love this.
#11. Twice Baked Potatoes
Hearty baked potatoes are filled with mashed potatoes, sour cream and cheese and topped with bacon and chives.
#10. BBQ Chicken Wrapped in Bacon
Air Fryer BBQ Chicken wrapped in bacon and sweetened with a little sprinkle of brown sugar bakes up fast, and crispy. Perfect for dinner or snacking!
#09. Air Fryer Fried Pickles Texas Road House Copy Cat
Air Fryer Fried Pickles Texas Road House Copy Cat is one of my favorites! This is a Texas Road House Copycat Fried Pickle recipe. To make it even better it is made right in the air fryer.
#08. Air Fryer Hamburgers
If you're like me and you don't like the mess and hassle of cooking hamburgers on the stove top, you'll love these Air Fryer Hamburgers. They taste delicious and there's no greasy mess to clean up.
#07. Air Fryer Baked Sweet Potato
Our Air Fryer Baked Sweet Potato recipe results in a sweet potato baked to perfection! The best Air Fryer Baked Sweet Potato ever!!
#06. Air Fryer Donuts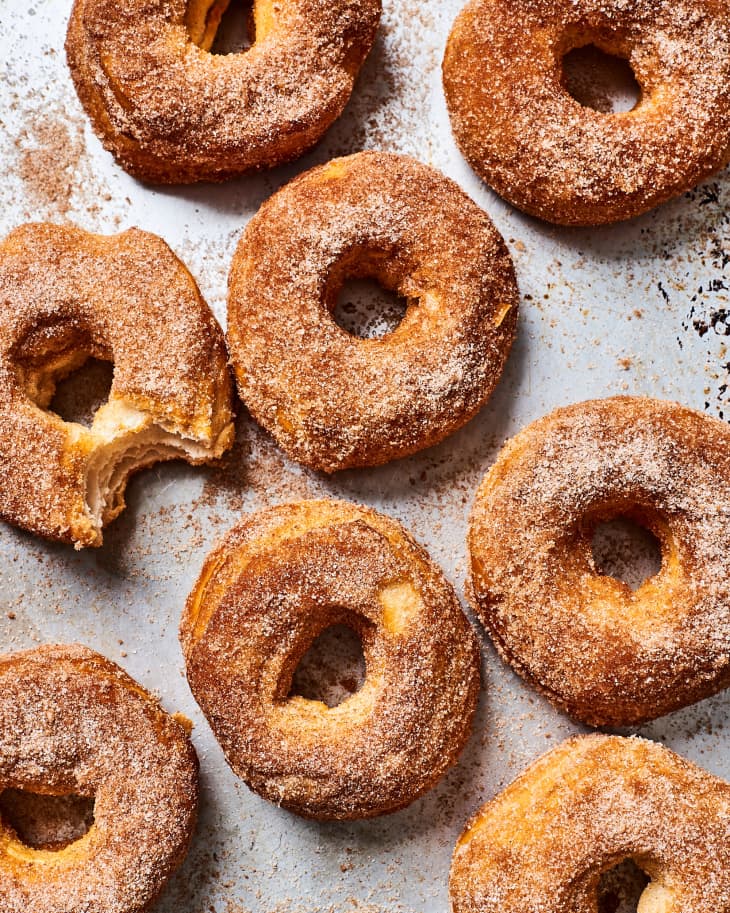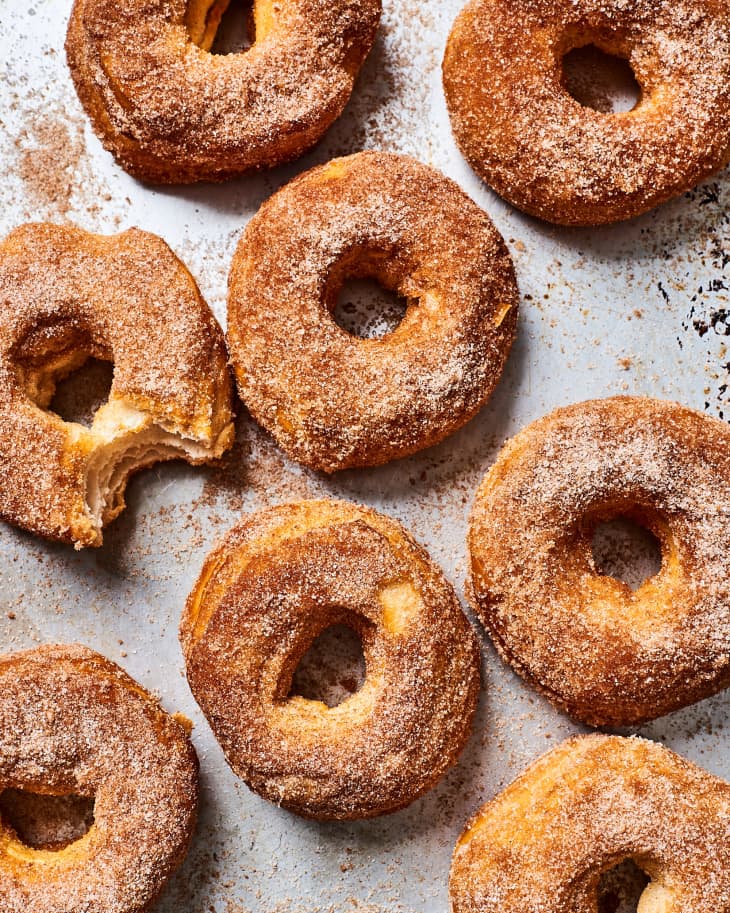 With a can of biscuit dough and just the teensiest spray of oil, you can be enjoying warm, flaky donuts in just 10 minutes
#05. Air Fryer Salmon
Air Fryer Salmon is a quick and easy way to cook salmon, which results in seared edges and tender, flaky center. Ready in 10 minutes, low carb & low calorie
#04. Air Fryer Shrimp Recipe
Simple Air Fryer Shrimp will have dinner on the table in a flash! This easy recipe is endlessly customizable, and can be used in some many different dishes, or all on its own as a main course!
#03. Air Fryer Onion Rings
Crispy onion rings made in the air fryer for a healthier alternative to deep fried onion rings.
#02. Crispy Air Fryer Brussels Sprouts
You've never had Brussels sprouts like these! This Parmesan Air Fryer Brussels sprouts are crispy, savory, and absolutely delicious! Plus they're keto-friendly!
#01. Chicken Parmesan
Quick and Easy Air Fryer Dinner Recipe! This Chicken Parmesan Air Fryer recipe is healthier than the original and just as good!