4th of July food bbq grilling ideas for parties like side dishes and appetizers are fun and easy to make. Here are our most popular 4th of July food bbq ideas for your patriotic cookout party. In this collection, everything includes chicken grilling recipes, desserts, salads, cocktails and etc.
---
4th Of July Desserts
Patriotic 4th Of July Food Ideas
---
15. Cherry Pie
Even the most novice baker can achieve success with this easy and delicious Cherry Pie recipe. It includes a homemade cherry pie filling made with fresh or canned cherries, baked inside a flaky pie crust.
14. vegan Chickpea Veggie Patties
These flavourful vegan Chickpea Veggie Patties are great in a burger, with salads, or as a side with your favorite vegetables. They are protein-rich, healthy, and flavored with veggies, almond butter, herbs, and spices.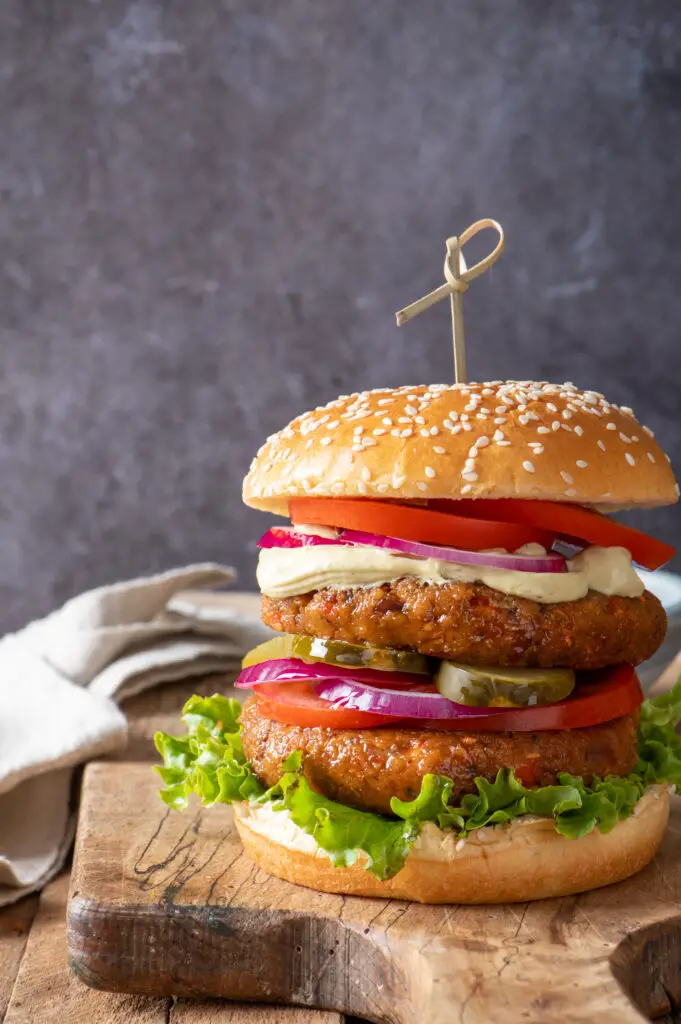 13. BLT Potato Salad Recipe
BLT Potato Salad is the perfect potluck recipe, creamy, tasty, and loaded with flavors and textures. Expect tender potatoes, juicy tomatoes, and lots of bacon. Also, check out the recipe step by step video below.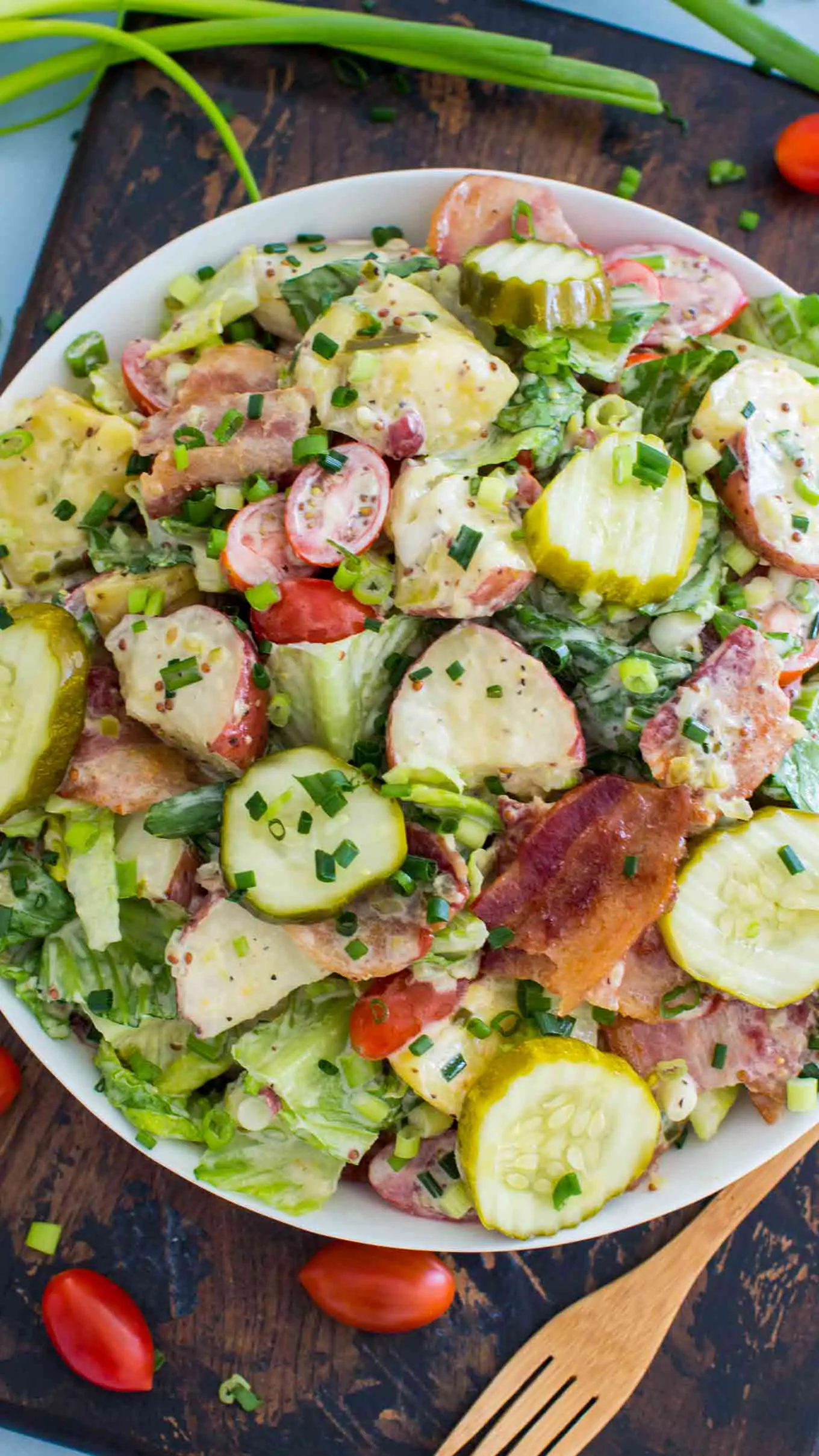 12. Grilled Watermelon
This grilled watermelon recipe is such a fun summer side dish! I top each wedge with a tangy, spicy mix of fresh corn, feta, avocado, and basil.
11. Summer Peach Salad
Summer Peach Salad is full of the sweet flavors of late summer with peach, blueberry, avocado, mint, mozzarella and more!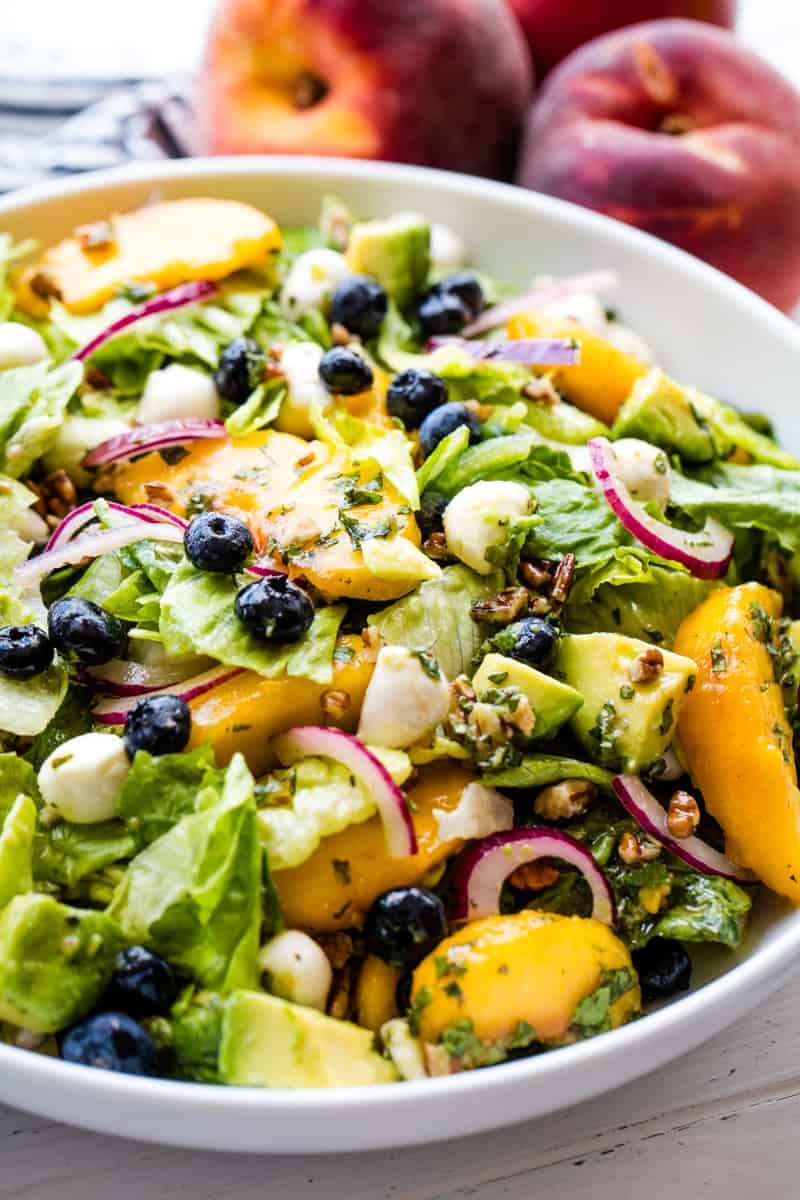 10. Carolina Mustard Barbecue Sauce
Carolina Mustard Barbecue Sauce is the easiest homemade BBQ sauce recipe you'll find! This mustard BBQ sauce is so easy to make, spicy, & flavorful!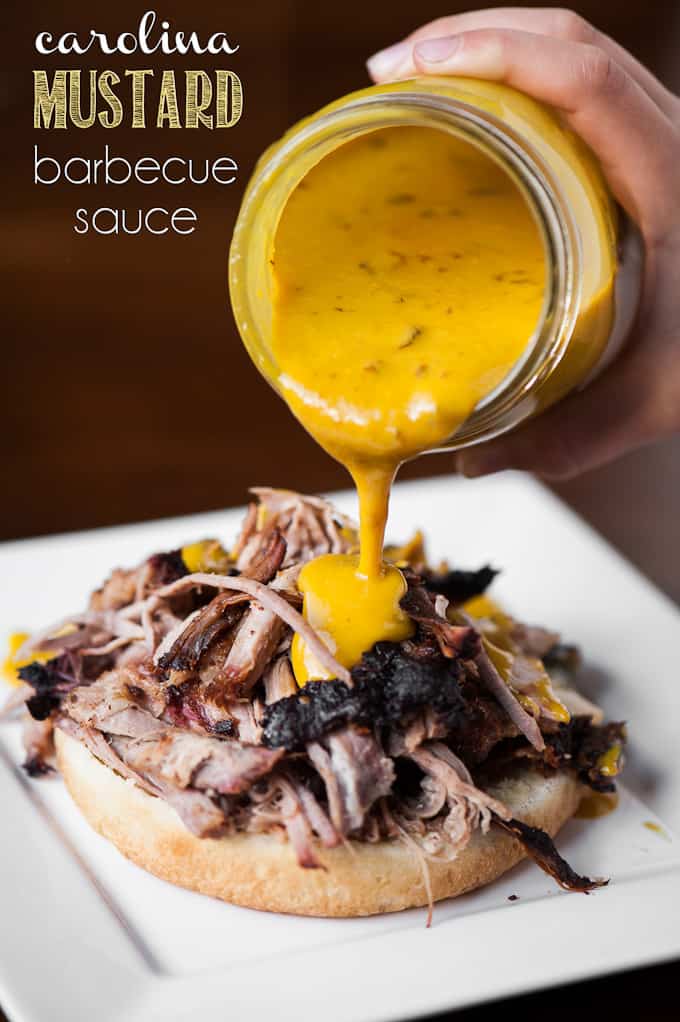 09. BBQ Chicken & Macaroni Salad
It's tangy and creamy, chewy and crunchy — a superstar side dish that works with just about any outdoor menu.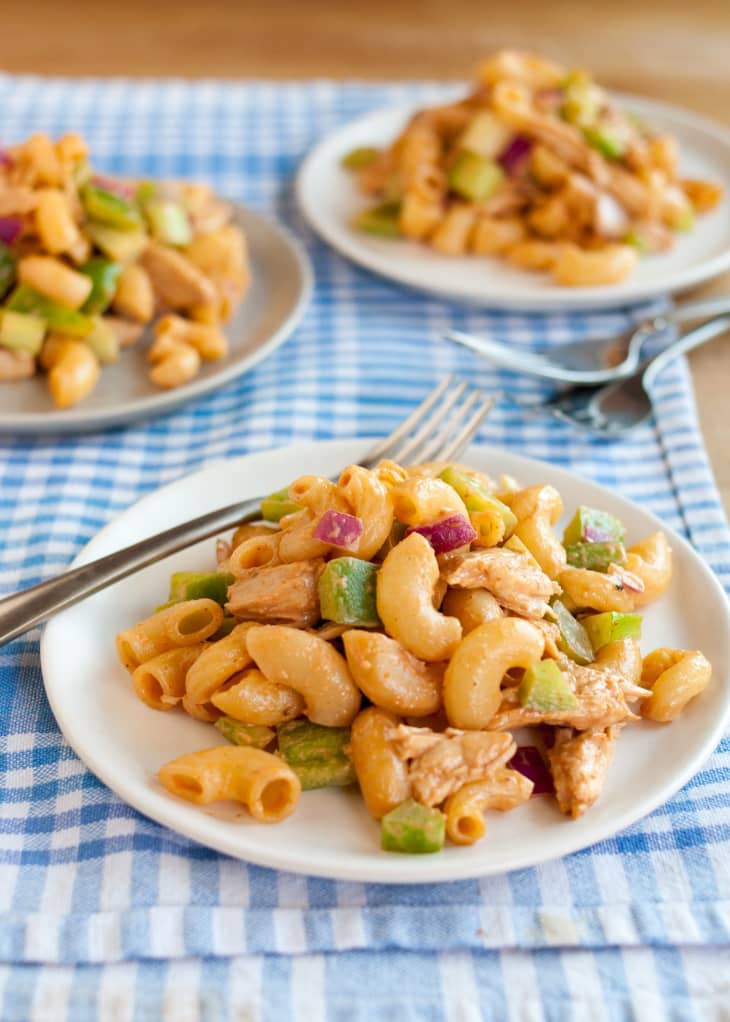 08. Barbecue Chicken Cobb Salad with Avocado Ranch Dressing
Ready in a flash, bursting with healthy ingredients, and impressive enough for entertaining, this Barbecue Chicken Cobb Salad comes together quickly with the help of leftover chicken.
Loaded with fresh veggies, blue cheese, avocado, bacon, and beans, this is the main course salad that will not leave you hungry!
07. Frozen Watermelon Bellini
This light and refreshing Frozen Watermelon Bellini is a fun Summer cocktail recipe made with fresh watermelon and bubbly Prosecco.
06. Hawaiian Hot Dogs with Grilled Pineapple and Teriyaki Mayo
Hawaiian Hot Dogs with Grilled Pineapple and Teriyaki Mayo is crazy delicious and make the perfect summer dinner recipe. Plus, they can easily be made vegan + and gluten-free!
05. Tex-Mex Turkey Burger Recipe
Easiest, tastiest, juiciest turkey burger recipe with bold Tex-Mex seasonings, spicy pepper jack cheese, and creamy guacamole.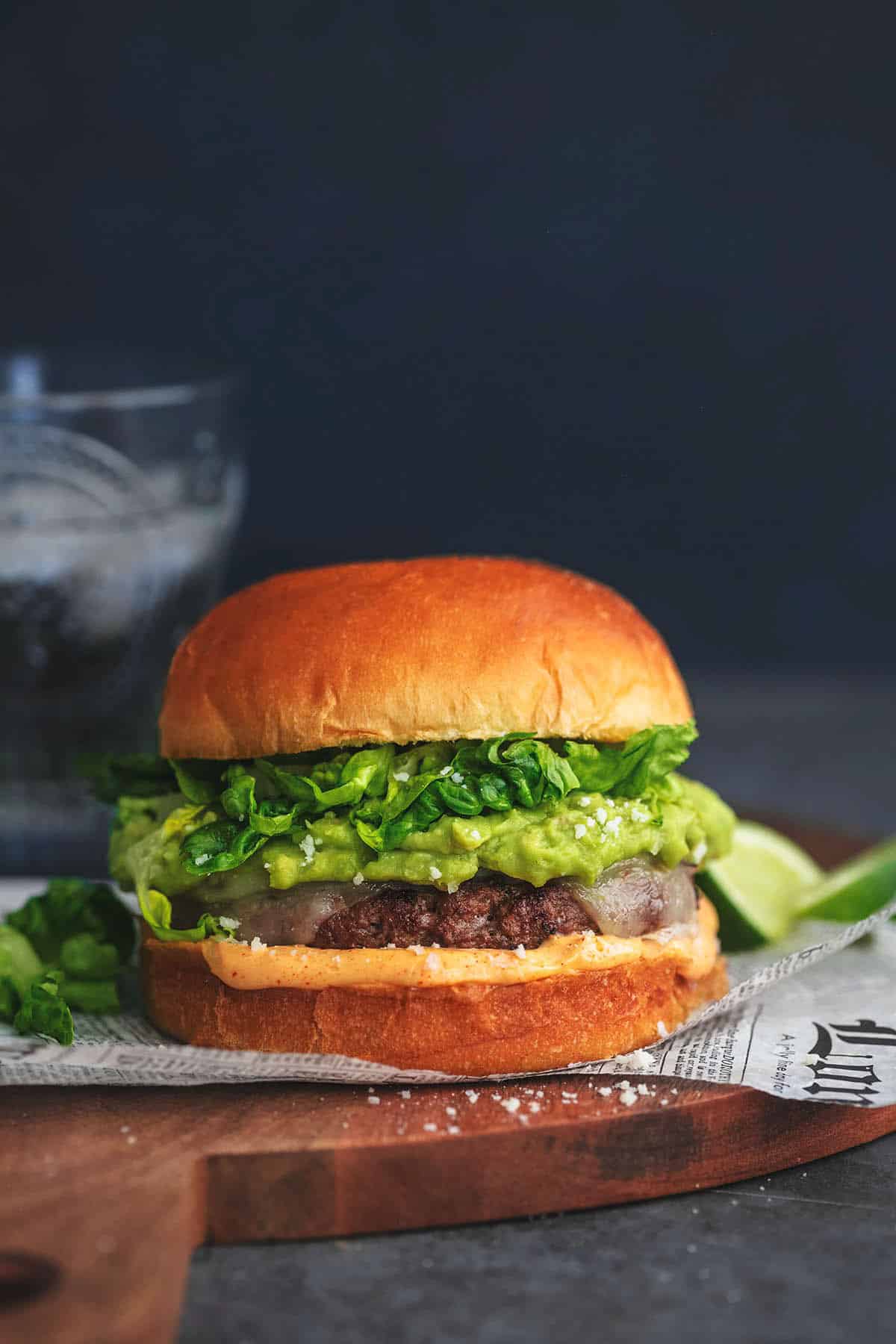 04. Cherry & Mint Salad with Pistachios
This is a great salad that just might make the cut for your next summer side dish. Using cherries when they are at their peak is always a treat.
03. Sausage & Grilled Shrimp Kabobs
These sausages and Grilled Shrimp Kabobs are packed with flavor and super easy! They are the perfect way to make dinner on the grill when you are busy yet these skewers are fancy enough to serve at your next BBQ!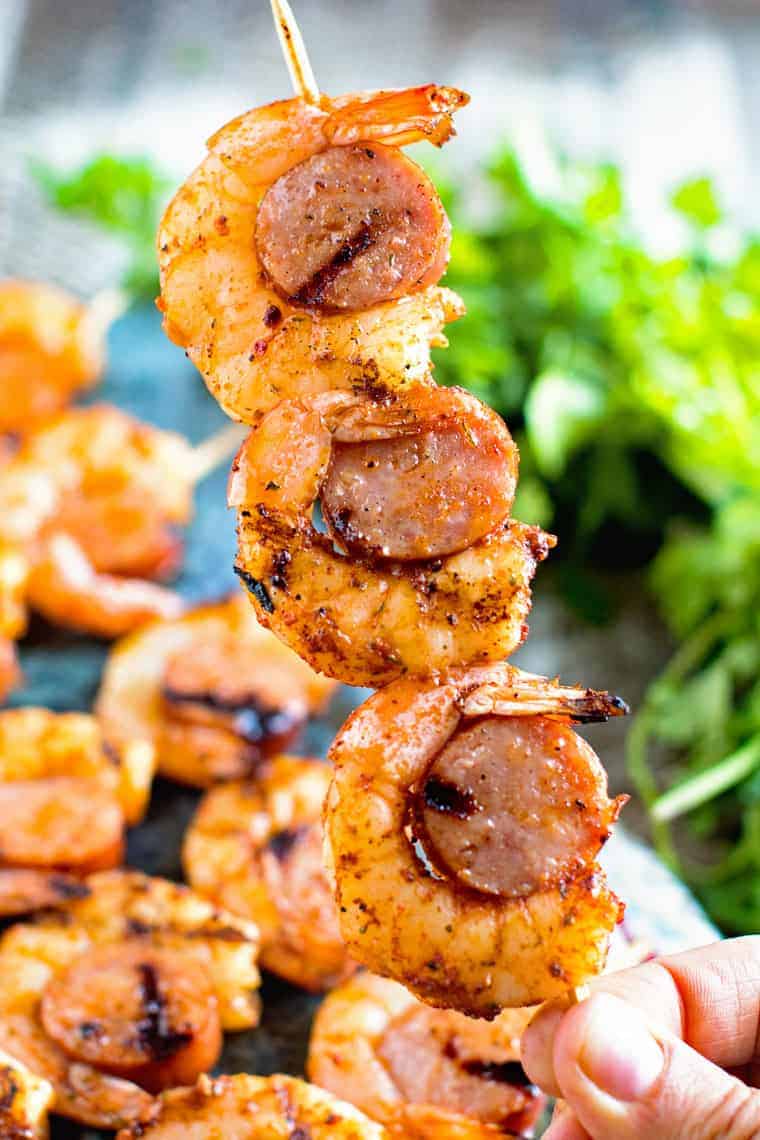 02. BBQ Pineapple Chicken Kabob
So saucy, so sticky, and just so darn good! The chicken is perfectly tender with chunks of fresh pineapple, pepper and onion!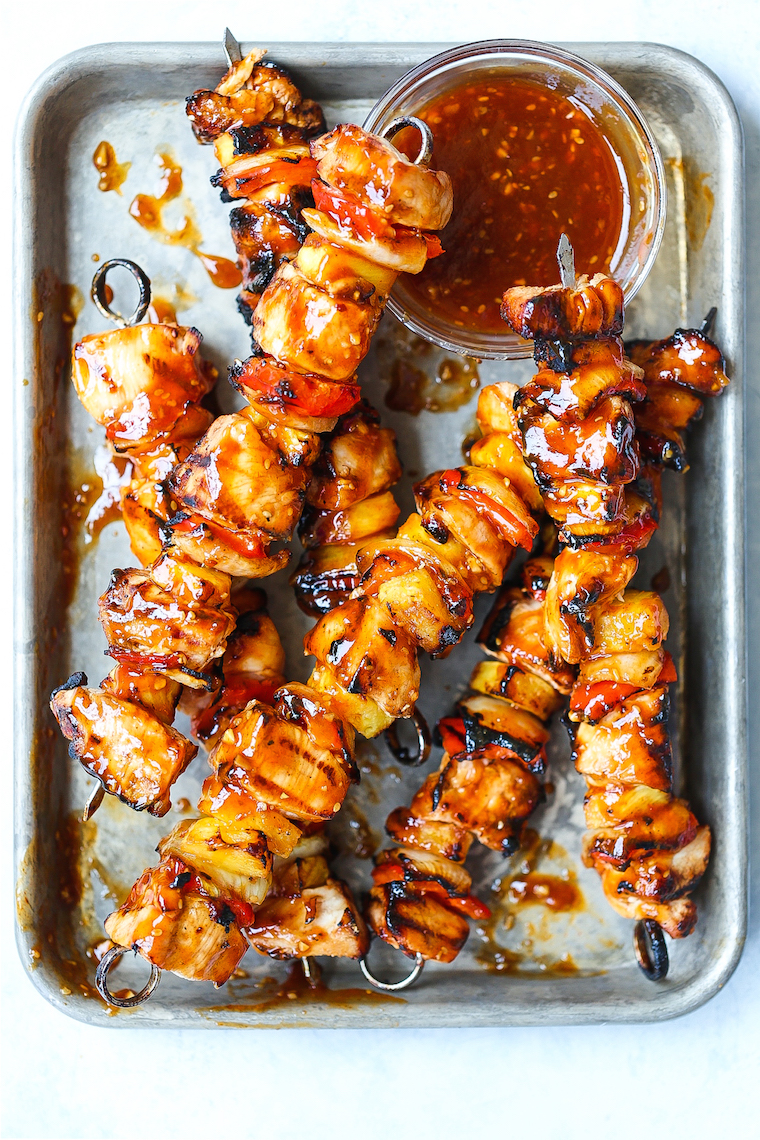 01. The Best BBQ Chicken
The best BBQ chicken breast recipe doesn't call for complicated marinades or rubs. It's all about this easy on-the-grill or in-the-oven cooking method sweetened with BBQ sauce for moist and juicy barbecue chicken breasts every time.