If you're looking for some best brunch ideas for a crowd, look no further! we've got you covered. From sweet to savory, these recipes will have everyone in your family or group of friends happy and satisfied.
Brunch is one of the best meals ever invented. It's a great way to spend time with friends and family, and there are endless possibilities for menu items.
One of our favorite brunch recipes is this easy breakfast casserole. It's perfect for feeding a large group, and it's so easy to make that even the most inexperienced cooks can handle it.
Another great option is this delicious bacon, egg, and cheese breakfast sandwich recipe.
Lunch Ideas For Home
Delicious Breakfast Ideas
Egg Recipes For Breakfast
Make-Ahead Breakfast Recipes
Brunch Ideas For A Crowd That Will Impress Your Guests
19. Blueberry French Toast Casserole
This overnight lemon blueberry french toast casserole is a great dish to make ahead of time.
It's perfect for feeding a large crowd, and the soft, fluffy bread is bursting with berries.
18. Baked French Toast Casserole
This quick and easy-baked French Toast Casserole is the perfect recipe for an overnight breakfast or brunch!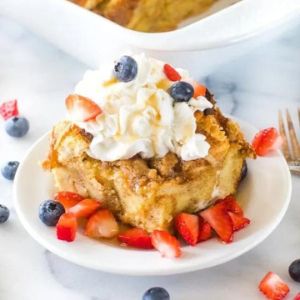 17. Sheet Pan Quiche
This easy sheet pan recipe can be used as a chilled appetizer or breakfast for 6! Using store-bought pie dough, it's a breeze to make!
16. Bagel Make Ahead Breakfast Casserole
This simple make-ahead breakfast casserole brings together everything you love about breakfast, everything bagels, bacon, cheese, and eggs.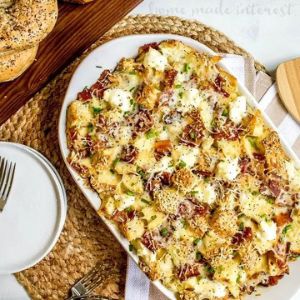 15. Sheet Pan Omelet
This Sheet Pan Omelet is filled with baby spinach, bacon, and plenty of cheese along with green onion and sweet red bell pepper for added flavor.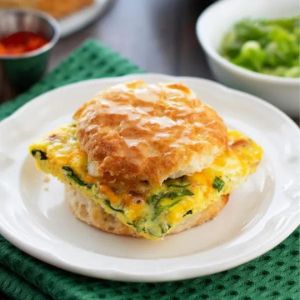 14. Sheet Pan Pancakes
Sheet Pan Pancakes with mixed berries and homemade pancake batter let you make pancakes for a crowd without standing over the oven!
13. Berry Yogurt Parfait Trifle
Feeding a crowd for brunch? Wow, them with a healthy Berry Yogurt Parfait Trifle!
It comes together in minutes and uses a spiced yogurt which is perfect for the holidays.
12. Spinach and Prosciutto Pinwheels
This savory Spinach and Prosciutto Pinwheels are a must at your next party!
They are truly a crowd pleaser that will have your guests begging for more!
11. Sliders for a Crowd
The perfect Easter brunch for a group, these ham and egg breakfast sliders come together really fast and use up some delicious leftover ham.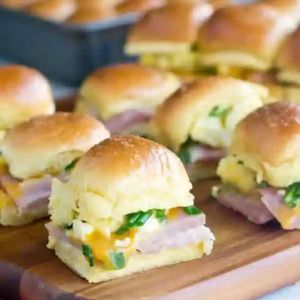 10. Coffee Cake Muffin Recipe
My Easy Coffee Cake Muffin Recipe is the perfect little sweet treat to wow a crowd!
A great brunch idea or breakfast item to bring to a potluck.
09. Butterscotch Monkey Bread Recipe
This butterscotch monkey bread recipe is hands down delicious! Perfect for a make-ahead breakfast or brunch, this bubble bread is easy to make and more than addictive!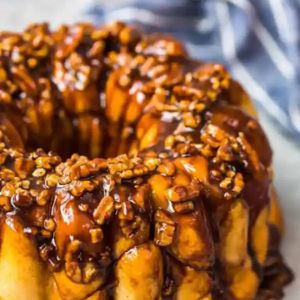 08. Creamy Make Ahead Scrambled Eggs
Are you the one by yourself in the kitchen making last-minute scrambled eggs for all your brunch guests? No longer! Make them ahead and pop them in the slow cooker.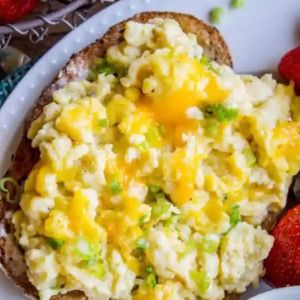 07. Sandwiches
These fun Breakfast Sandwiches are fabulous.
06. Cheesy Hash Browns Casserole
This Easy Cheesy Hash Brown Casserole is comforting, delicious, and super easy to make!
All you'll need is 5 minutes to prep and a handful of simple ingredients. Perfect to feed a crowd.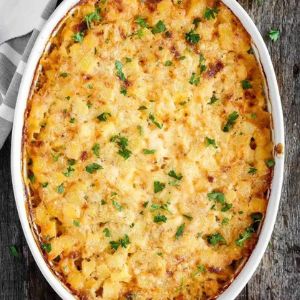 05. Spinach Mushroom Egg Bites
Starbucks Egg Bites copycat made easy and tasty in the pressure cooker!
These Instant Pot mini frittatas loaded with mushrooms, spinach, sweet peppers, and cheese make a tasty and fun portable breakfast or snack on the go!
04. Chocolate Croissant Recipe
This easy chocolate croissant recipe is a simplified version using puff pastry. It's a great brunch recipe ready in less than 30 minutes!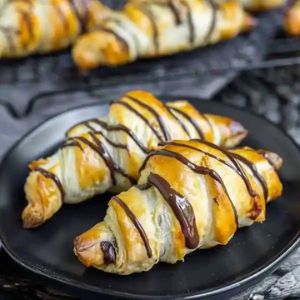 03. Maple, Bacon, Pancake Bites
These bite-sized pancakes are packed with flavor, and the bacon adds a nice crunch.
Plus, they're easy to make, So next time you're in the mood for something different, give these a try!
02. Monte Cristo sliders
These Monte Cristo sliders are delicious, simple, and definitely a crowd pleaser. Perfect for a brunch, a simple weeknight meal, or any kind of party.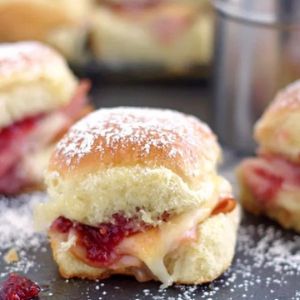 01. Charcuterie Board
Simple and delicious breakfast charcuterie board. You can make this charcuterie board for breakfast and brunch.