If you're looking for some inspiration for your Christmas feast, look no further! Here are some of the best Christmas food ideas from around the world. From Christmas desserts and Christmas cookies to Christmas party dip, there's something for everyone on this list. So get your Christmas party started with one of these festive recipes!
Christmas Treats for Kids
Christmas Side Dishes Recipes
Christmas Charcuterie Board Ideas
Christmas Holiday Main Dishes for Families
Products are recommend
" Affiliate links provided for your convenience, please read my disclosure for more information."
10. Christmas Wreath Shaped Charcuterie Board
Christmas Wreath Shaped Charcuterie Board – this easy and festive charcuterie board is perfect for the holidays!
09. Christmas Tree Spinach Dip Breadsticks
These Christmas tree breadsticks are the perfect party appetizer for the holidays! They're filled with spinach dip and topped with garlic butter.
08. Rolo Pretzel Sandwiches
Only 3 ingredients to make and the perfect blend of salty and sweet, crunchy and chewy, and all-around delicious!
These roll pretzel sandwiches are the easiest holiday treat and are so fun and festive!
07. 5-Ingredient Peppermint Patties
Homemade 5-Ingredient Peppermint Patties are so easy and delicious!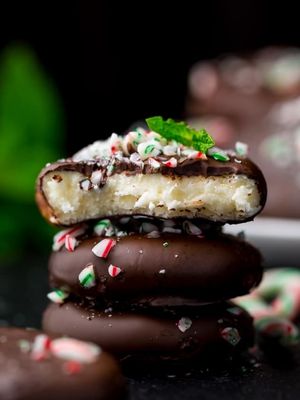 06. Gluten Free Eggnog Cake
Deliciously creamy gluten-free eggnog cake that's full of holiday flavor!
Naturally vegan and dairy-free as well, this eggnog cake is perfect for the holidays!
---
Christmas Cookies
Christmas Bundt Cake
Christmas Trifle Recipes
Gingerbread House Ideas
Christmas dessert Recipes
---
05. Gingerbread Men Cupcakes with Cinnamon Icing Recipe
Cute Christmas cupcakes with Gingerbread flavors and topped with a cinnamon buttercream frosting and homemade Gingerbread Men. Special Christmas treats for you to enjoy.
04. Chocolate crinkle cookies
Chocolate crinkle cookies are a family favorite Christmas cookie to make each holiday season!
They are chocolatey and fudgy, almost like a brownie cookie!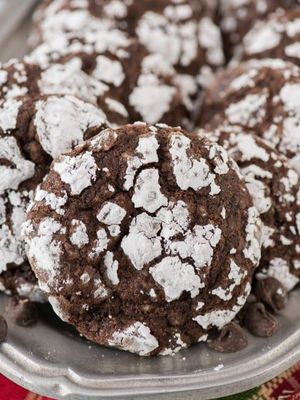 03. Christmas Pretzel Rods Recipe
This festive and fun Christmas Pretzel Rod Recipe is perfect if you need a quick and easy treat for the holidays.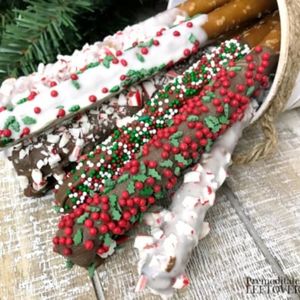 02. Christmas Cookie Dip
Christmas Cookie Dip is a fun twist on the traditional Christmas Cookie! A little sweet, a little tangy, this dip is the perfect holiday appetizer recipe!
01. Best Sugar Cookie Frosting Ever
It is smooth creamy and oh so delicious! I promise you it really does make the very best sugar cookie.