If you're looking for some new Thanksgiving side dishes to add to your Thanksgiving feast this year, look no further! These delicious Thanksgiving recipes are sure to please your family and friends. From cranberry sauce and mashed potatoes to casseroles, these Thanksgiving side dishes are perfect to make this holiday special.
Here are a few ideas to get you started:-
Roasted Brussels sprouts with bacon and cranberries – This dish is sure to please even the pickiest of eaters!
Sweet potato casserole with pecans:- A classic Thanksgiving side dish that is always a hit.
Green bean casserole:- A simple, yet delicious, a side dish that is sure to be a crowd pleaser.
Cranberry sauce:- An essential Thanksgiving side dish that can be made ahead of time and served cold or warm.
Stuffing:- Another classic Thanksgiving side dish that can be made with a variety of different ingredients to suit your taste.
No matter what your favorite Thanksgiving food is, there's sure to be a side dish that you'll love.
So, make sure to include some delicious side dishes on your Thanksgiving table this year!
Thanksgiving Drinks
Thanksgiving Desserts
Thanksgiving Appetizers
Thanksgiving Food Ideas
23. Pistachio Salad
Pistachio Salad is a family favorite, classic dessert recipe that will take you back to your childhood.
Also known as Watergate Salad, pistachio fluff salad is filled with pineapple, marshmallows, cool whip, and walnuts.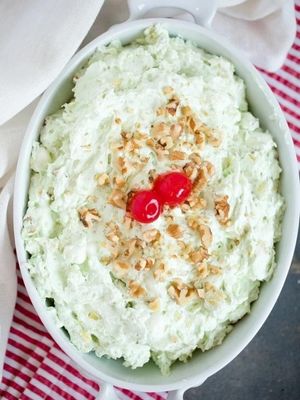 22. Dinner Rolls (From Scratch!)
These one-hour dinner rolls are soft and fluffy, and really do take only about an hour from start to finish, including rising time. They are the perfect complement to any meal.
21. One Pan Buttered Noodles
One Pan Buttered Noodles is a fast and easy side dish, and it's totally cozy comfort food.
It cooks all in one pan and creates a luscious, buttery sauce as it simmers.
Thanksgiving Dinner Ideas
Thanksgiving Casserole Recipes
Make-Ahead Thanksgiving Recipes
Thanksgiving Charcuterie Board Ideas
20. Honey Glazed baby Carrots
Honey brings in such a pleasant sweetness to these baby carrots in this easy 15-minute side dish!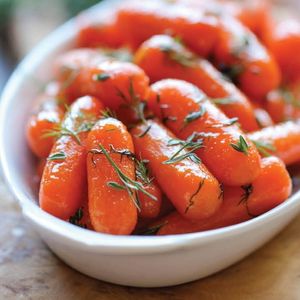 19. Roasted Fall Vegetables
This easy-to-make Roasted Fall Vegetable recipe is a delicious blend of savory butternut squash, Brussels sprouts, and shallot with bursts of cranberry sweetness in every bite.
Maple walnuts add texture and crunch, while optional creamy goat cheese brings a hint of tanginess.
18. Thanksgiving Salad
Thanksgiving Salad is a gorgeous, vibrant addition to any menu, bursting with pomegranate, pears, pecans, & brie and dressed with a homemade balsamic vinaigrette!
17. Potato Leek Au Gratin
Say hello to your new favorite show-stopping holiday side dish, Potato Leek Au Gratin.
16. Creamy Garlic Mushrooms
This Creamy Garlic Mushroom is an incredible and by far one of the easiest mushroom side dishes I have ever made.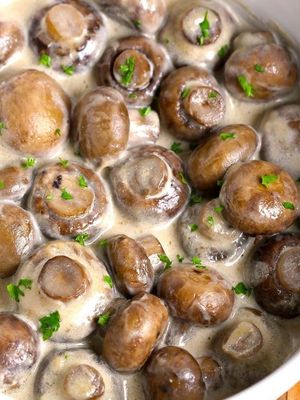 15. Twice Baked Potatoes Recipe
This is the best twice baked potatoes recipe and I'm going to tell you exactly how to make it.
This creamy, cheesy, crispy Twice Baked Potato recipe is just too good, and I can't get enough of it.
These potatoes are the perfect side dish for any meal. They are filled with all the best ingredients, and they're absolutely filled with flavor too!
14. Mushroom Rice Pilaf
Easy Mushroom Rice Pilaf is a side dish that you will find on my table for every holiday!
So easy to make with fresh cremini mushrooms, onions, orzo pasta, and white rice.
It's sure to become one of your favorite special occasions or everyday side dishes too!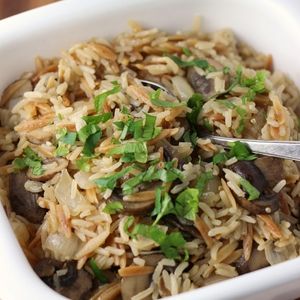 13. Strawberry Pretzel Salad
Strawberry Pretzel Salad is an absolute must-make during the holidays, especially when you can make it sugar free but just as delicious as the traditional version!
This Sugar-Free Strawberry Pretzel Salad recipe is made with layers of salty and buttery pretzels, low-fat cream cheese/whipped cream, and of course and tangy strawberry jello topping.
It's a delicious side dish or even dessert for Christmas, Easter, Thanksgiving, and beyond!
12. Baked Parmesan Zucchini
This cheesy Baked Parmesan Zucchini is quick, easy, and has an incredibly satisfying veggie side.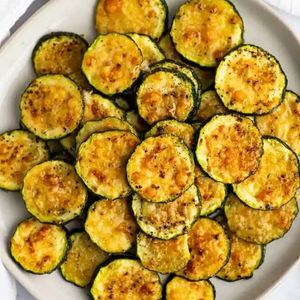 11. Apple, Pear and Cranberry Coleslaw Recipe
If you are looking for a delicious fall twist on your coleslaw, you'll love this Apple, Pear, and Cranberry version!
Crunchy, sweet, and tangy- it's the perfect side dish for so many occasions.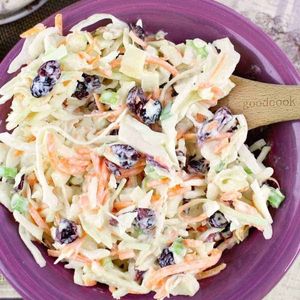 10. Loaded Cauliflower Bites
Loaded Cauliflower Bites, covered in cheese and bacon, are a low-carb alternative to loaded potato skins or french fries, yet equally as delicious.
This tasty appetizer has only 4 grams of net carbs per serving making it a great option for those following a keto diet, as well.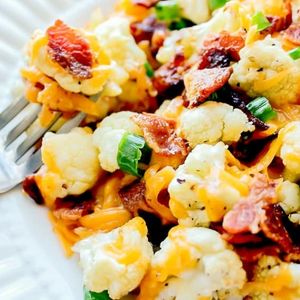 09. Easy Broccoli Bacon Salad
Everyone needs a recipe for the best Broccoli Salad! This one is stuffed with bacon, cranberry, cheese, sunflower seeds, and tangy homemade dressing.
It is easy to make and is a huge crowd-pleaser. The perfect side dish to bring to your summer barbecue, or even to serve at Thanksgiving!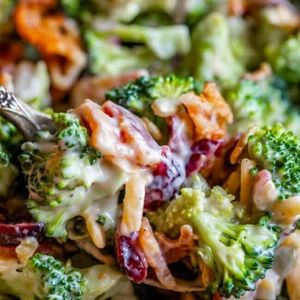 08. Roasted Carrots with Candied Pecan and Goat Cheese
These Roasted Carrots with Candied Pecan and Goat Cheese are a delicious and flavorful side dish for the fall and holiday season.
07. Cheesy Root Vegetable Gratin
This beautiful Cheesy Root Vegetable Gratin is as beautiful as it is tasty. Sweet Potatoes, beets, and parsnips with cream and garlic baked to perfection.
We love this side dish for special occasions like Thanksgiving.
06. Sweet Potato Casserole with Marshmallows
This Sweet Potato Casserole with Marshmallows is a family favorite at our Thanksgiving or holiday table. I hope it becomes a favorite for your family too.
05. Paula Deen's Corn Casserole
This easy corn casserole recipe from Paula Deen requires a box of Jiffy mix and 5 other simple ingredients!
Make it up to two days ahead of time before baking in the oven!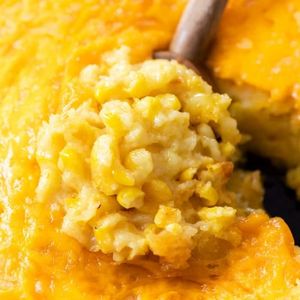 04. Honey Butter Skillet Corn
Honey Butter Skillet Corn is an easy 15-minute side dish with frozen corn, honey, butter, and cream cheese! So creamy, sweet, and delicious.
03. Roasted Brussels Sprouts and Cinnamon Butternut Squash with Pecans and Cranberries
If you want a healthy side dish for Thanksgiving, try Roasted Brussels Sprouts and Cinnamon Butternut Squash with Pecans and Cranberries.
It is one of the best holiday side dishes you'll ever try! This recipe is packed with vegetables and nuts.
It's healthy, gluten-free, vegetarian, and rich in fiber!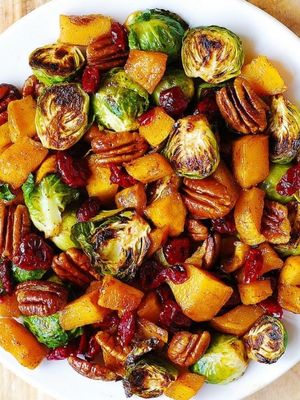 02. Baked Mac and Cheese
The best Homemade Mac and Cheese of your LIFE. Outrageously cheesy, ultra-creamy, and topped with a crunchy Panko-Parmesan topping, this mac and cheese recipe is most definitely a keeper.
I used three different kinds of cheese and a homemade cheese sauce to take this macaroni and cheese recipe over the top.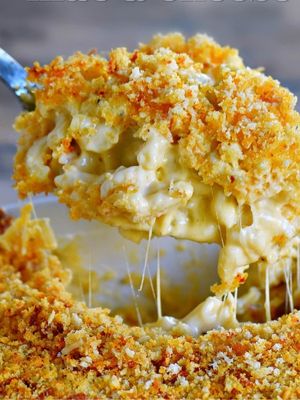 01. Brown Sugar Pecan Roasted Sweet Potatoes
Only 4 ingredients! This Brown Sugar Pecan Roasted Sweet Potatoes recipe is delicious and easy to make! Perfect side for the holidays or any day!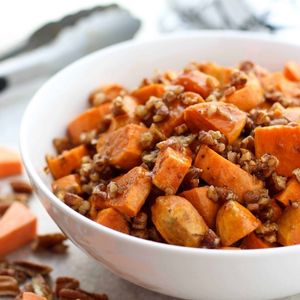 Thanksgiving Desserts Recipes
Thanksgiving Appetizers Ideas
Non-Alcoholic Thanksgiving Drinks
Thanksgiving Charcuterie Board Ideas