The holidays are upon us and that means it's time to start thinking about Thanksgiving dinner ideas. If you're looking for a Thanksgiving dinner menu, you've come to the right place. Here are a few ideas for Thanksgiving dinner, from thanksgiving soup and Thanksgiving appetizers to Thanksgiving Casserole there is something for everyone that they will love.
There are a few things to keep in mind when planning your Thanksgiving menu.
First, it's important to consider your guests and their dietary restrictions. Make sure to have something for everyone – even if that means two different types of stuffing or two kinds of pie.
Second, think about how you want to prepare the turkey. Will you be deep frying it, smoking it, or roasting it in the oven?
Third, don't forget the side dishes! Cranberry sauce, mashed potatoes, roasted vegetables, and green beans are all classic Thanksgiving staples.
Finally, don't forget dessert! Pumpkin pie is the most popular choice for Thanksgiving, but feel free to get creative and try something new.
Apple pie, pecan pie, and even chocolate pie are all delicious choices.
No matter what you choose to serve, remember that the most important thing is to enjoy the time with your family and friends. Happy Thanksgiving!
Thanksgiving Recipes
Thanksgiving Food Ideas
Thanksgiving Side Dishes
Make-Ahead Thanksgiving Recipes
09. Thanksgiving Wild Rice Pilaf Recipe
Simple Thanksgiving rice recipe made with wild rice, sweet and tangy cranberries, leeks, and herbs, a lovely festive side dish worthy of the holiday dinner.
08. Bacon Wrapped Turkey Breast Stuffed with Pear Hash
You may never want to cook a whole turkey for Thanksgiving again after trying this turkey breast.
Stuffed with pear harsh and wrapped in bacon, what more could you want?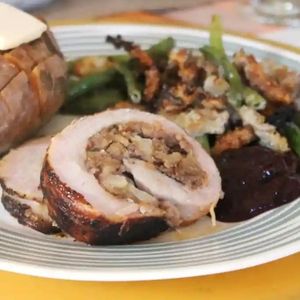 07. Bacon Weave Honey Mustard Chicken Roll
Replete with some lovely onions and served with some sexy crispy fries this would be a glorious dinner for a few lucky pals.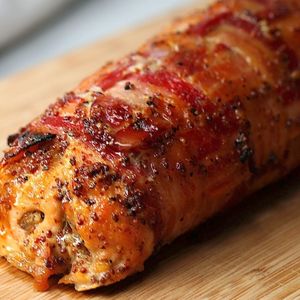 06. Broccoli Casserole
This cheesy broccoli casserole from scratch is filled with fresh broccoli and a homemade cream sauce.
A buttery, cheesy breadcrumb topping adds a crispy finishing touch to this classic broccoli casserole.
05. Creamy Green Bean Casserole
Creamy, comforting green bean casserole made completely from scratch.
This undeniably rich side dish will put that thanksgiving turkey to shame! For the make-ahead option and freezing instructions, see the recipe note.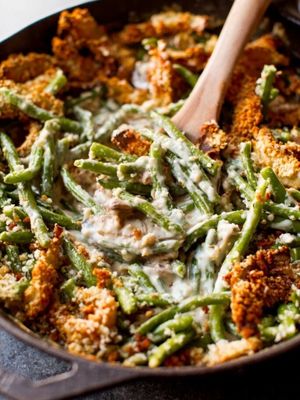 04. Slow Cooker Creamed Corn
So rich and creamy, and unbelievably easy to make with just 5 ingredients. It does not get easier than that!
03. Low Carb Roasted Red Pepper Soup
Low Carb Roasted Red Pepper Soup – very simple to make, creamy, healthy and nutritious soup, that takes 30 minutes to make.
02. Easy Stuffing Recipe
This classic stuffing recipe will complete just about any meal! Celery, onions, and butter are tossed with dried bread cubes, then topped with broth and baked until hot and golden.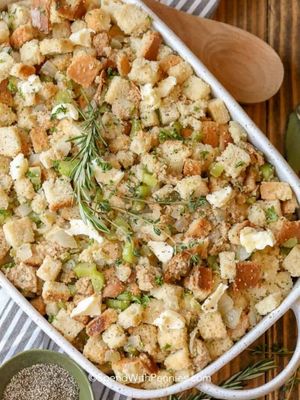 01. Garlic Butter Thanksgiving Turkey
This easy, no-fail Thanksgiving turkey recipe will knock your socks off, and be the best turkey you'll ever serve!
The secret to this juicy and aromatic turkey is butter and lots of it! I season the butter with loads of spices, such as smoked paprika, basil, oregano, and garlic.