As winter is approaching it's time to start enjoying some hearty winter soup recipes. For the most part, they are simple to make and most of the cooking can be done without too much of your attention. As most soups use a variety of vegetables in the base and often meat, they are usually nutrient-dense and filling.
When the weather turns bitterly cold then there is nothing much better than tucking into a hearty bowl of warming winter soup accompanied by a decent chunk of crusty bread. Even the act of making a soup is comforting and warming in and of itself.
In Winter, according to the doctors, winter is the best time to refine and tune your body by eating some herb soups and meals and it serves two purposes either nourishing and repairing the injured parts inside the body. In Winter season is where the body really rest.
Low-Calorie soup
Keto Soup Recipes
Chicken Soup Recipe
Keto-Friendly Low Carb Soups
Products are recommend
" Affiliate links provided for your convenience, please read my disclosure for more information."
17. Vegan Vegetable Soup
This hearty vegan vegetable soup recipe is super easy to prepare and is perfect for making ahead. It's loaded with fresh veggies and pantry staples for a comforting soup that's simply delicious!
16. Tomato Lentil Soup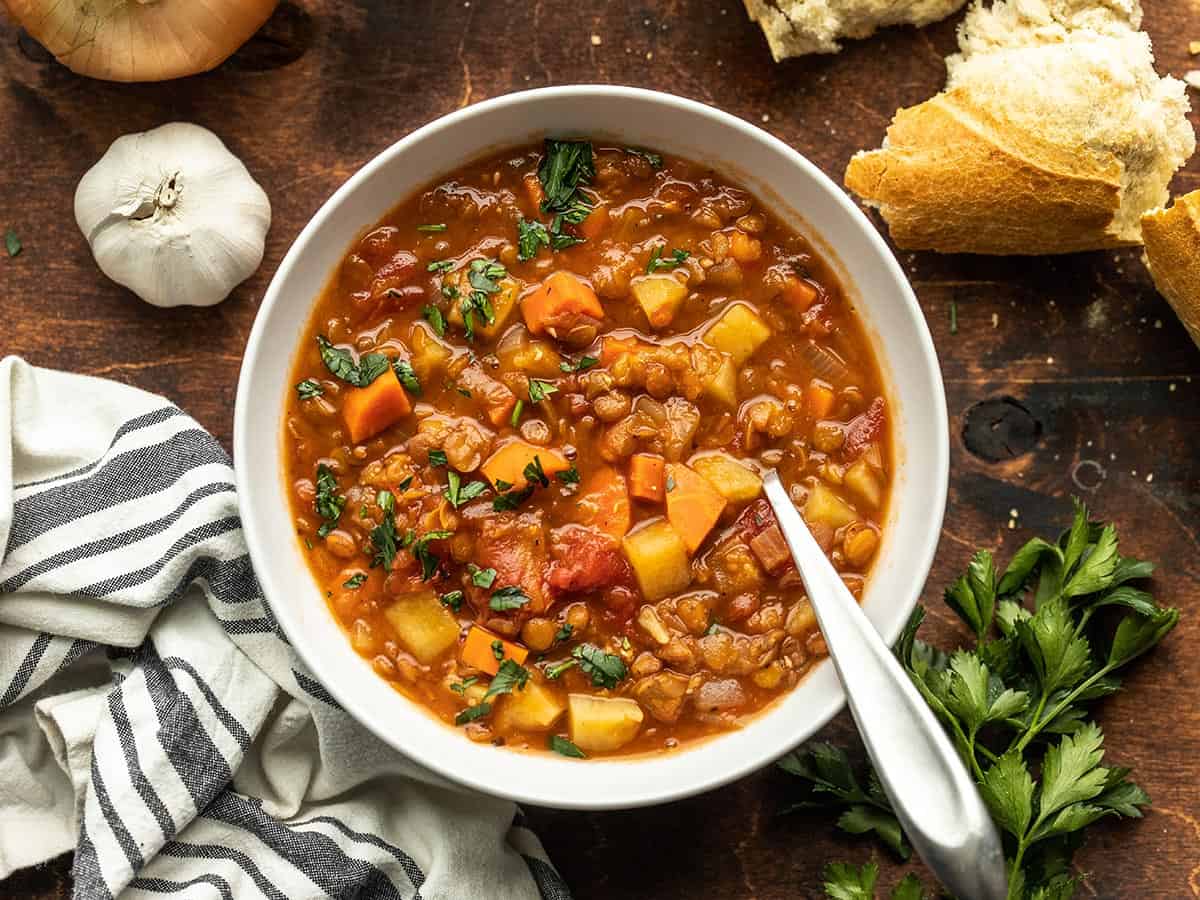 This tomato lentil soup is full of vegetables and herbs for a simple, flavorful, and warming winter soup. Makes great leftovers!
15. Easy Chicken Taco Soup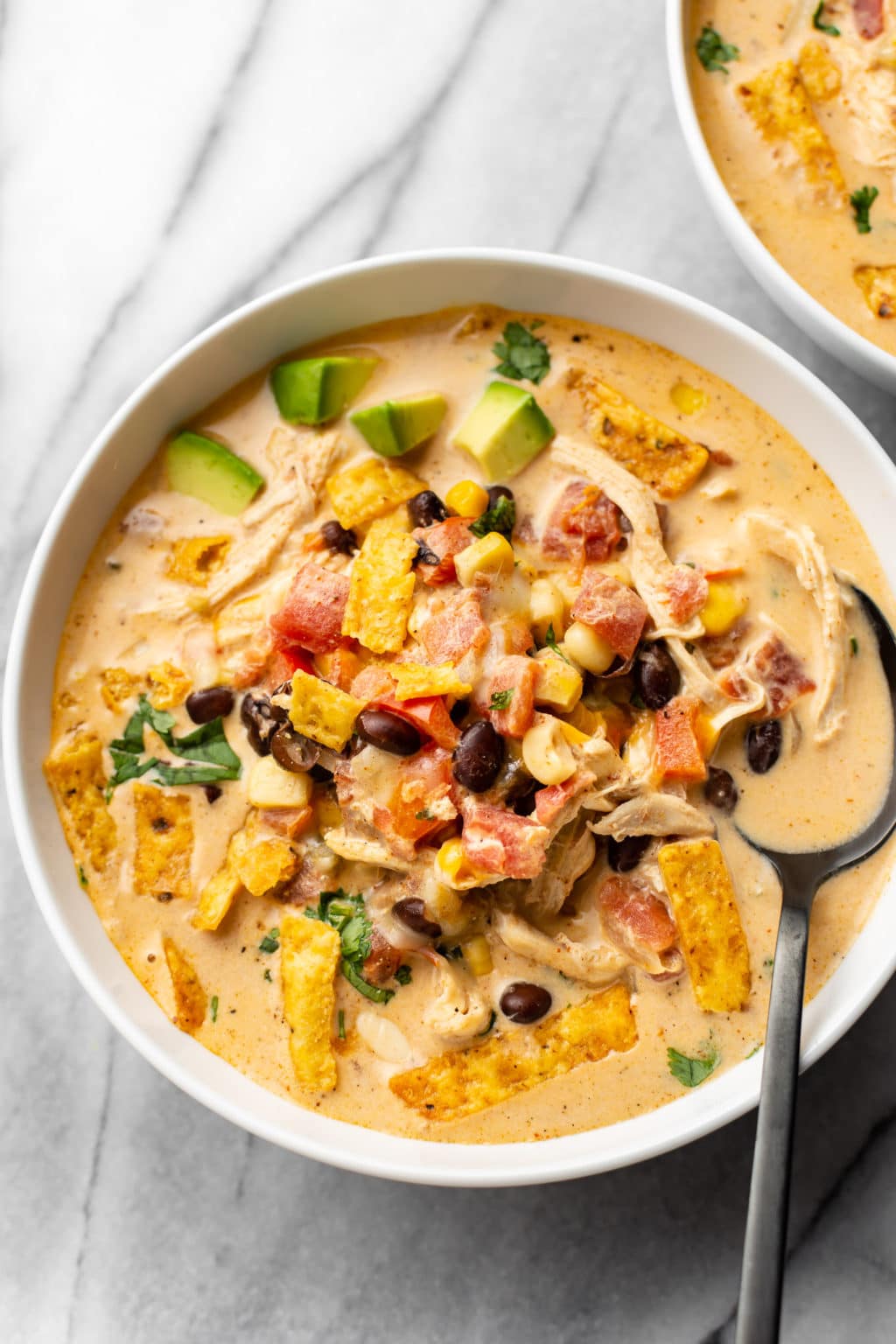 This chicken taco soup recipe has a flavorful Rotel tomato cream cheese broth, black beans, corn, and plenty of tender chicken. It's fast and easy to make!
14. Chicken and Dumpling Soup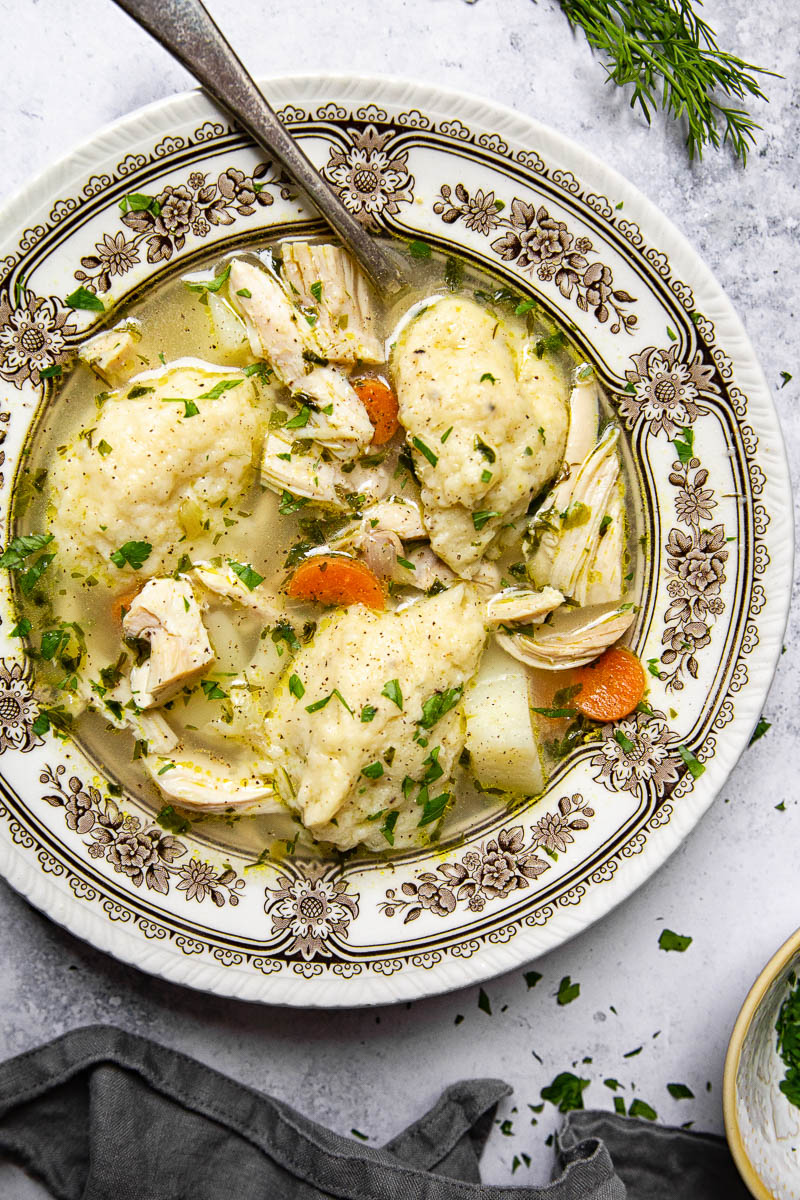 Traditional Chicken Soup is made even better by the fluffiest buttermilk dumplings flavored with herbs and garlic. This recipe for an old-fashioned chicken and dumpling soup is a must-have for bitterly cold days and cozy dinners at home.
13. Creamy Chicken And Mushroom Soup

So cozy, so comforting, and just so creamy. Best of all, this is made in 30 min from start to finish – so quick and easy!
12. Roasted Broccoli Soup with Melted Cheddar Croutons
A creamy, healthy bowl of roasted broccoli soup topped with melted cheddar croutons. This is the simplest recipe that you can make all winter long. The soup is flavored with onion, leeks, garlic, and za'atar (a very flavorful herby spice blend), plus all that delicious roasted broccoli. And of course the best part…the toasted, cheesy whole grain bread for dipping. It's the best lunch or side dish for these cold January days!
11. Tortellini Soup (Sow Cooker)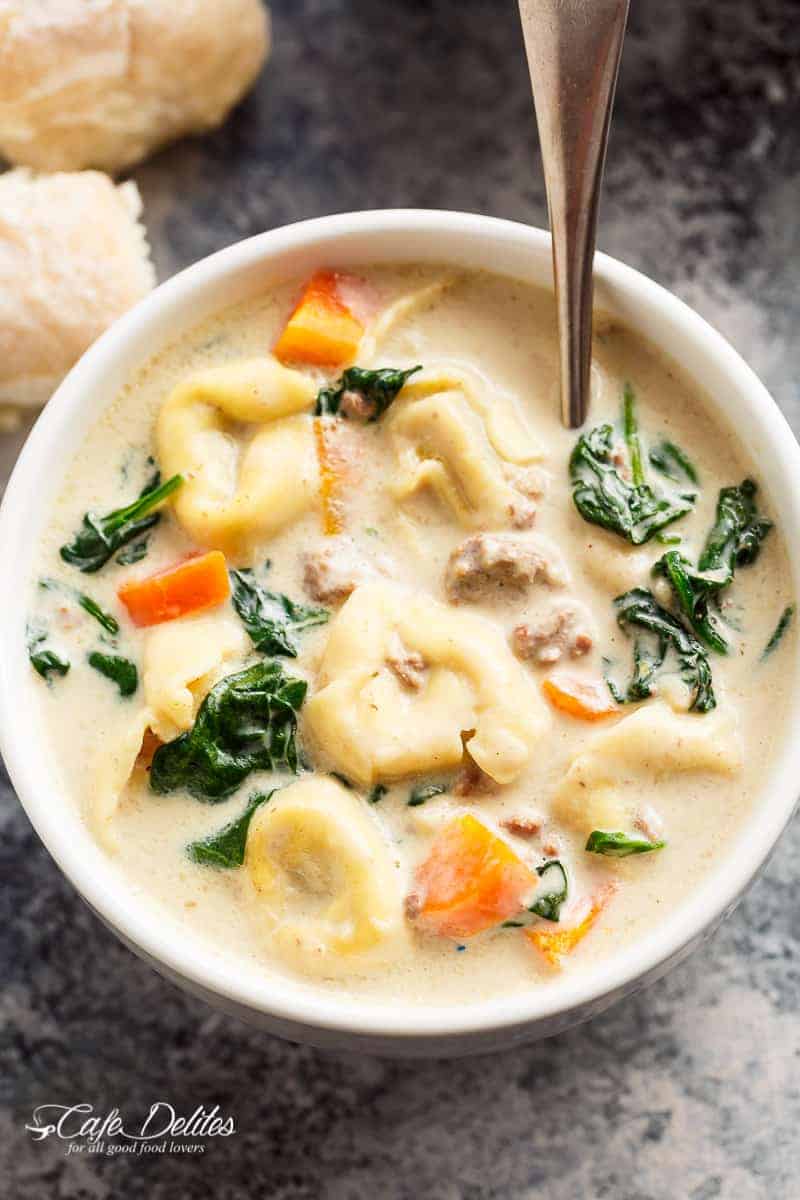 slow cooker creamy tortellini soup is pure comfort food, loaded with vegetables, Italian sausage, and cheese tortellini! no flour and no heavy cream!
10. Sweet Potato and Coconut Curry Soup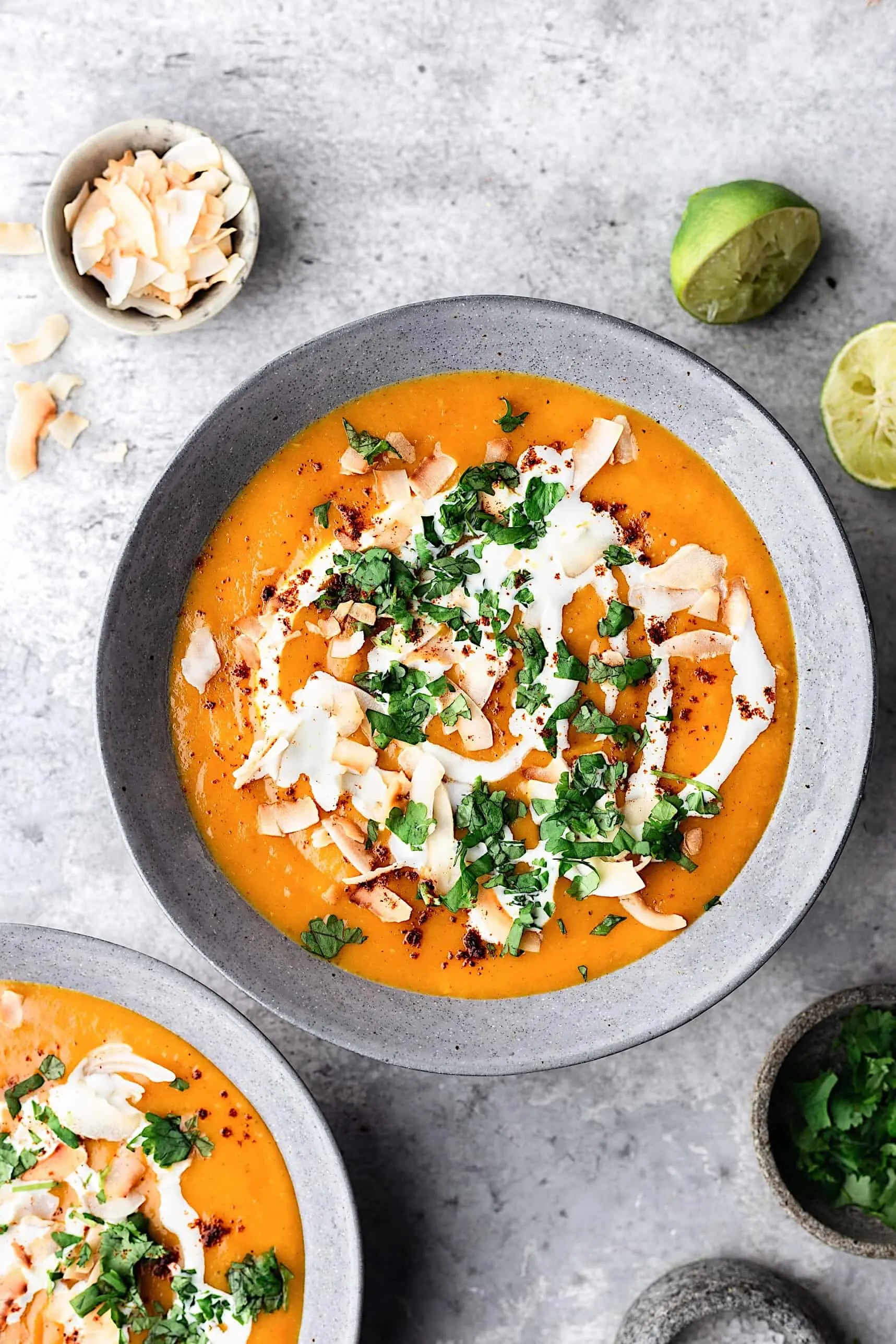 One-pot sweet potato and coconut curry soup that's perfect for the onset of cold autumn weather!
09. Vegan Nabe – Healthy Japanese Miso Hot Pot
This vegan nabe or miso hot pot is a meatless take on a satisfying Japanese winter soup. It's chock-full of flavor and makes a perfect soup base for vegan chanko nabe.
08. Moroccan Spiced Lentil & Chickpea Soup
This dish takes simple ingredients and turns them into the perfect combination of different flavors and textures.
07. Light Creamy Chicken Noodle Soup
This lightened-up creamy chicken noodle soup has only 200 calories per serving. The potato adds heartiness to the soup and, as it cooks, makes the soup even creamier. Don't leave it out!
06. Lasagna Soup
Lasagna Soup is made with ground beef, sausage, spinach, and three types of cheese! The perfect easy dinner for those cold winter nights!
05. Chicken And Rice Soup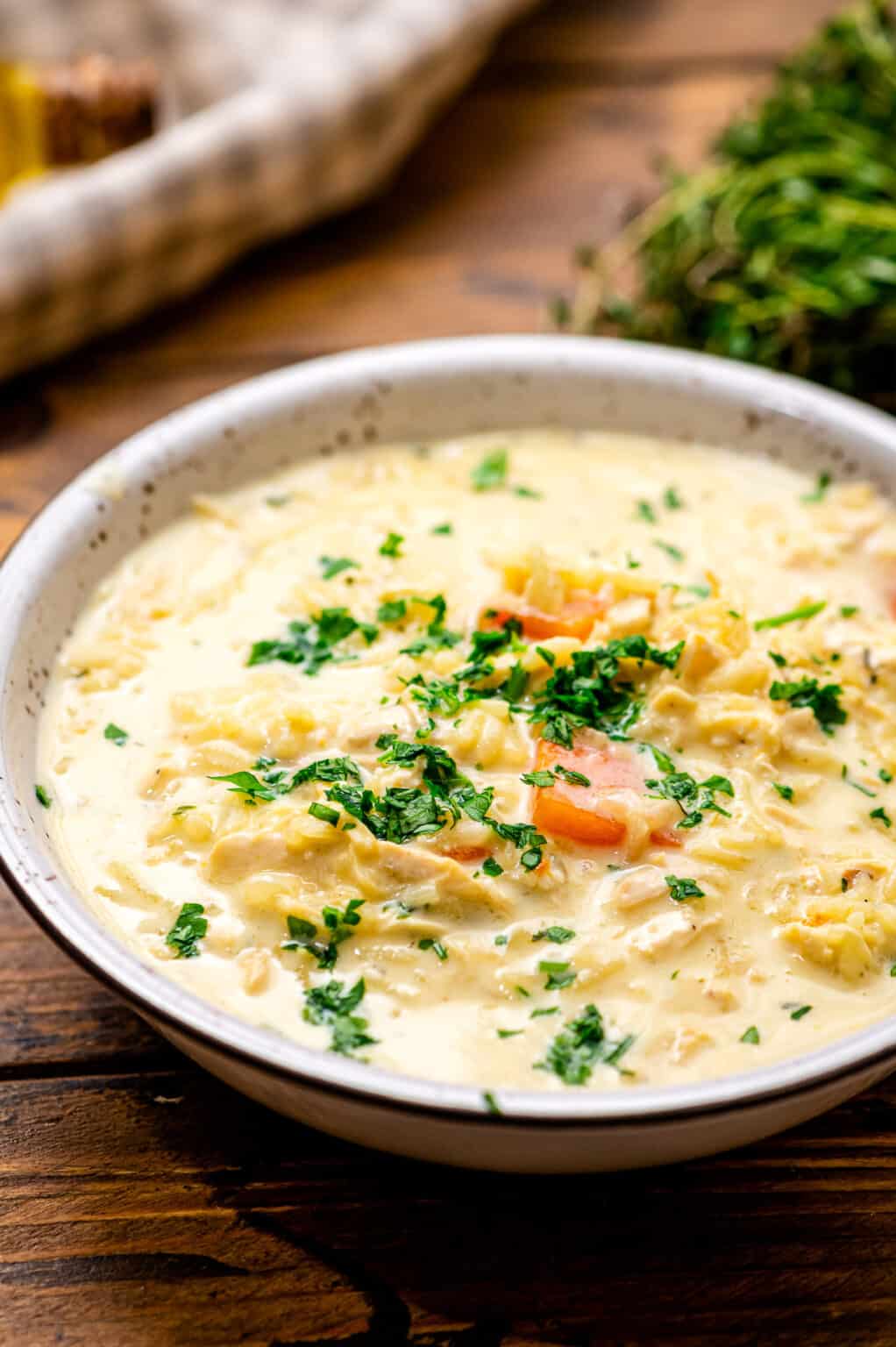 A quick and easy soup that's perfect for winter days! Chicken and Rice Soup is similar to traditional homemade chicken noodle soup, but with rice instead of noodles. It's an easy way to switch up your favorite soup recipe. Hearty, comforting, and filling plus a one-pot dinner that's ready in 30 minutes!
04. Mexican Street Corn Soup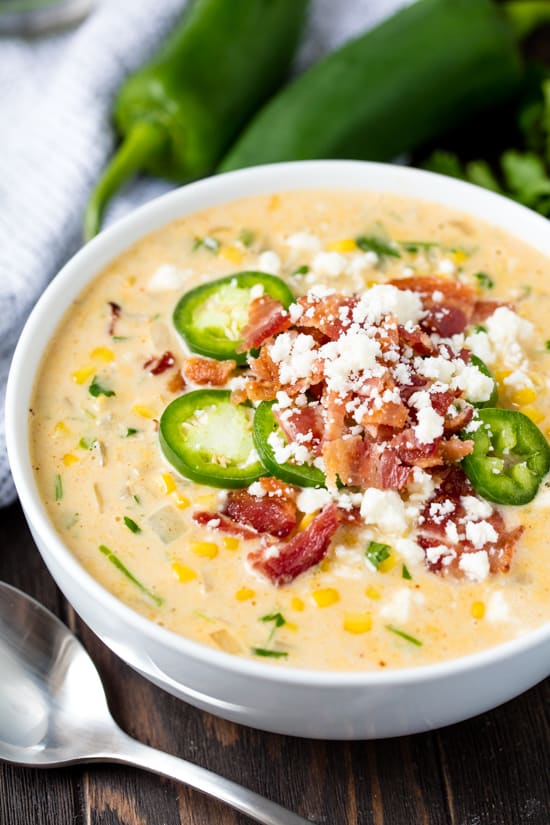 This Mexican Street Corn Soup has all the flavors you love from Mexican street corn all bundled up into one comfort food soup that is to die for!
03. Carrot Lentil Ginger Soup
This Carrot Lentil Ginger Soup is vegan, gluten-free, & packed with a flavor all while using 10 super simple ingredients. Thanks to the addition of Yondu, this soup has a delicious umami flavor that is truly unique!
02. Zuppa Toscana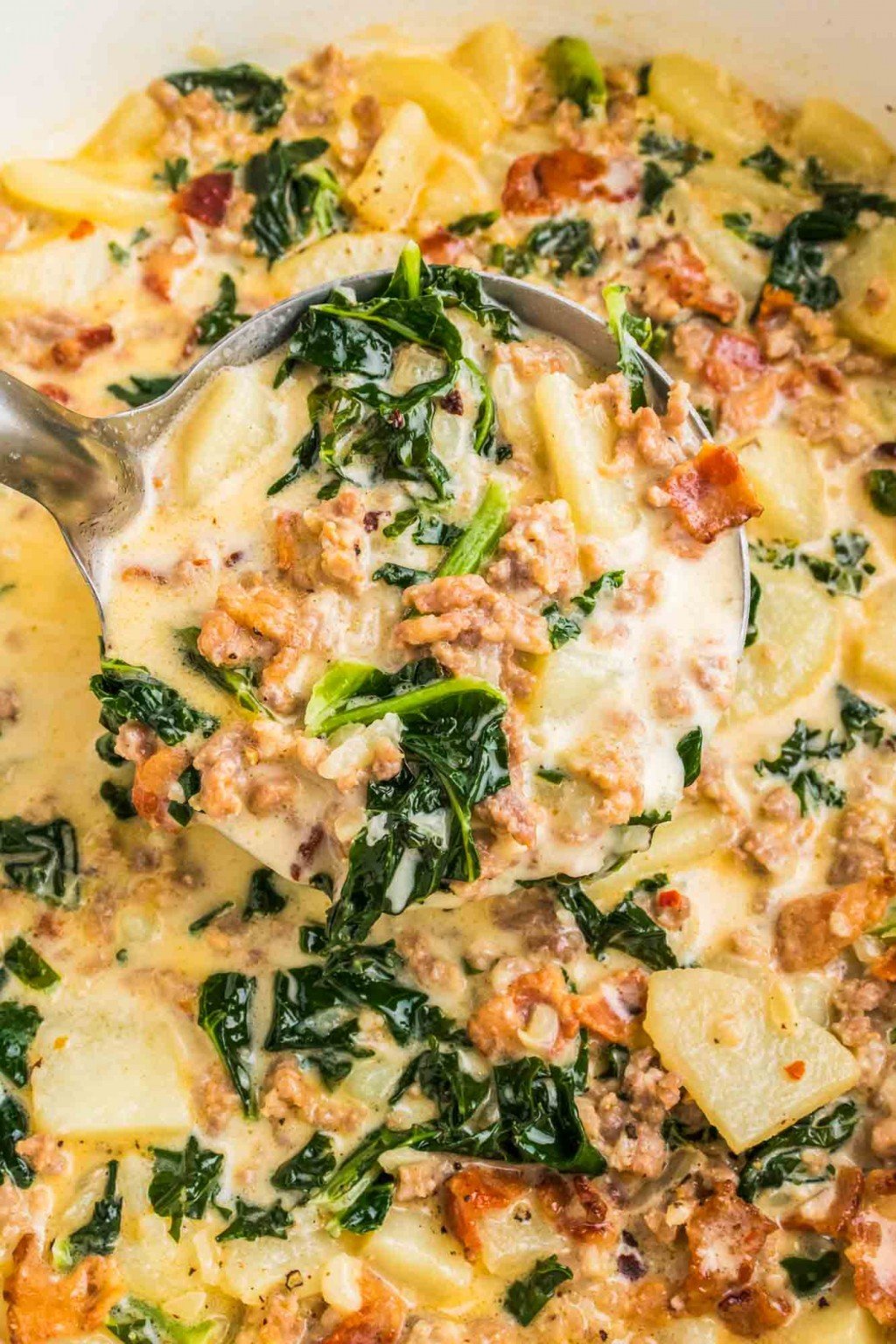 Zuppa Toscana is a delicious creamy Italian soup the whole family will love! This Olive Garden copycat recipe is just as good as the restaurant version
01. Sicilian Chicken Soup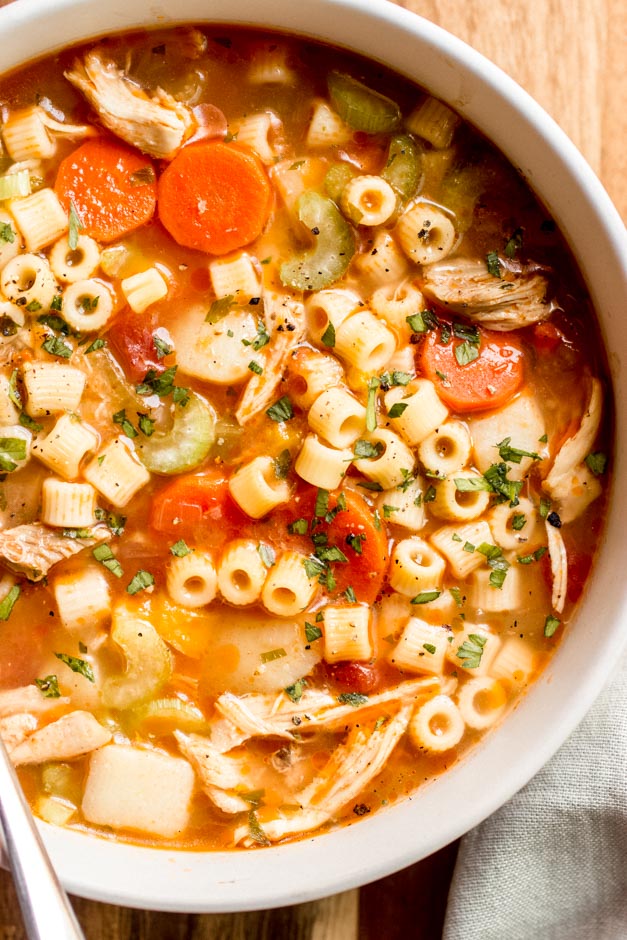 Chicken soup has never been easier! Warm-up with a huge bowl on a cold winter day. All from scratch with tender chunks of veggies, ditalini pasta, and shredded chicken.