Fall is a great time to try out some recipes. There's nothing like the fall crockpot recipes. These Fall crockpot recipes are delicious and easy to make! You have to give this a try.
Fall foods are something we all look forward to every year. Winter looms, so we begin to take comfort in our food during the autumn months. This fall is a great time to rethink some of our favorite foods, and what's better than crockpot recipes this Fall season?
Find the perfect and easy recipes for your family meal planning for dinner.
Fall Snacks
Fall Desserts
Fall Cupcakes
27. Thai Pumpkin & Red Lentil Soup
This slow cooker Thai pumpkin and red lentil soup is creamy, nutritious, and absolutely delicious.
It's not quite dump and go, but you only need 10 minutes to prepare it!
26. Crockpot Moroccan Pumpkin Chicken
The ultimate healthy comfort food, this Crockpot Moroccan Pumpkin Chicken goes together in 15 minutes, and slowly cooks, leaving the chicken tender and coated in a delicious spicy sauce.
This easy crockpot chicken recipe is a great low-carb and Whole30 option.
25. Sweet Potato Stew
Delicious, hearty, and healthy Sweet Potato Stew made in the slow cooker is packed with sweet potatoes, carrots, celery, corn, tomatoes, beef, and plenty of seasoning!
24. Chicken Alfredo
This Slow Cooker Chicken Alfredo is so easy to make. Tender juicy chicken breasts cooked right in a flavorful homemade alfredo sauce and the pasta cooks right in the slow cooker!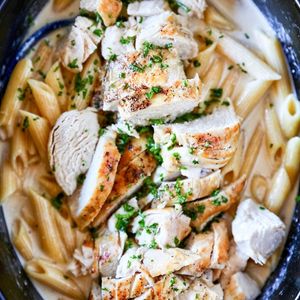 23. Crock Pot Cranberry Turkey Breast
Crock Pot Turkey Breast only needs 4 ingredients and you won't believe how easy it is to make!
Tender flaky, moist, fool-proof boneless turkey breast recipe that's perfect for Thanksgiving.
22. Crockpot Chicken Tacos
Put these Southwestern Crockpot Chicken Tacos on your meal plan – they are so easy to make with just 6 ingredients, you'll wonder why you haven't been making them all along!
21. Chicken Noodle Soup
This crockpot chicken noodle soup is hearty and comforting, yet incredibly easy to make! No need for a can full of preservatives, homemade is the best!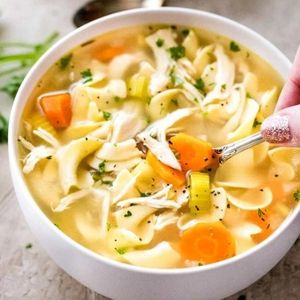 Fall Appetizers
Pumpkin Recipes
Fall Soup Recipes
20. Crockpot Tuscan Chicken
Crockpot Tuscan Chicken is a delicious fall slow cooker recipe with chicken, spinach, sun-dried tomatoes, and dairy-free sauce.
Easy to make in the crockpot, this healthy Tuscan chicken recipe can be served over noodles, zucchini noodles, or eaten by itself!
19. Crockpot French Dip Sandwich Recipe
This easy Crockpot French Dip Sandwich Recipe has fork-tender, fall-apart beef in a scratch-made au jus that is slow-cooked to perfection!
18. The Ultimate Crockpot Chili Recipe
This amazing Crockpot Chili recipe is delicious, hearty, and perfect for chilly weather!
Super easy to make and perfect for loading up with all your favorite toppings!
17. Taco Soup
Slow Cooker Taco Soup is an easy, hearty soup with ground beef, taco seasoning, kidney beans, tomatoes, and corn with simple canned veggies in just minutes.
16. Broccoli Cheese Soup
The easiest and most healthy recipe for Broccoli and Cheese Soup you'll find! Made with lots of fresh veggies, cheddar, and your crockpot does all the work.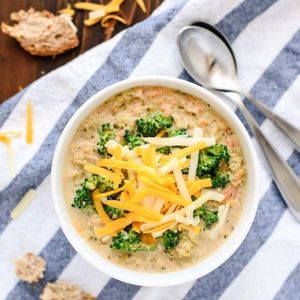 Fall Salad Recipes
Fall Dinner Recipes
15. Crockpot Chicken and Mushrooms
This Crockpot Chicken and Mushrooms is a delicious slow cooker recipe, made with chicken thighs, mushrooms, and orzo pasta
14. Honey Garlic Chicken
This Slow Cooker Honey Garlic Chicken features succulent chicken thighs and vegetables in a sticky honey garlic sauce.
It's an easy crockpot chicken recipe that only needs 15 minutes of prep before the slow cooker goes to work.
13. Cheesy Buffalo Chicken Pasta
The most decadent, amazing, and delicious meal to ever come out of your slow cooker!
This Slow Cooker Cheesy Buffalo Chicken Pasta continues to get rave reviews! See why for yourself!
12. Slow Cooker Lasagna
This crockpot lasagna is possibly the easiest lasagna you will ever make.
You don't need to boil the lasagna noodles before layering the lasagna in your crockpot. You are going to love this easy slow cooker lasagna!
11. Slow Cooker Jambalaya
Slow Cooker Jambalaya is a spicy and flavorful comfort food classic that hardly requires any effort at all.
So unbelievably easy to make you WILL find yourself making this again and again.
10. Lentil and Quinoa Chili
This Slow Cooker Lentil and Quinoa Chili are hearty, healthy, and full of nutrients your body needs. It's vegetarian but even meat-eaters will enjoy a bowl!
09. Ham & White Bean Soup
This Crockpot Ham & White Bean Soup is an easier, set it and forget it, variation of the classic.
It's super simple with a very short ingredient list. It makes it quite a delightful surprise when you first dig in and discover just how incredibly flavorful it is.
08. Crock Pot Baked Ziti
This Easy crockpot-baked ziti recipe is a guaranteed crowd-pleaser. The perfect slow cooker pasta dinner recipe!
07. Chicken Pot Pie
The Best Crockpot Chicken Pot Pie Recipe. You are going to love this easy chicken pot pie recipe. It is our favorite crockpot recipe!
06. Crock Pot Chicken and Stuffing
This Chicken and Stuffing recipe can be made in the Crock Pot or the Instant Pot. Serve it casserole-style or with gravy and mashed potatoes!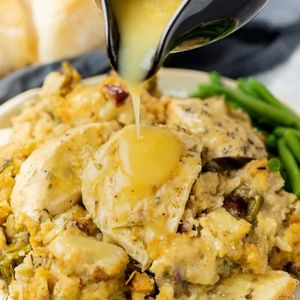 05. Creamy Ranch Chicken
Five ingredients, very simple Slow Cooker Creamy Ranch Chicken can quickly be thrown together in the crockpot for a meal the whole family will love!
04. Black Bean Burritos
Slow Cooker Black Bean Burritos and rice are easy and healthy with lots of texture. It's a vegetarian and vegan black bean burritos meal.
03. Creamy Crockpot White Chicken Chili
This creamy white chicken chili is made super easy in your crockpot! Creamy with plenty of spice, it's the perfect companion on a chilly night!
02. Creamy Chicken Noodle Soup
This Creamy Chicken Noodle Soup is the ultimate comfort food. It's got all the ingredients of the classic chicken noodle soup plus more!
01. Slow Cooker Sausage and Potato Casserole
This Slow Cooker Sausage and Potato Casserole is a comfort dish that can be served for breakfast, lunch, or dinner!