Looking for some easy fall snacks for your next party? Look no further! These recipes are perfect for any gathering and will have your guests raving. From sweet to savory, we've got something for everyone. So why not give one of our recipes a try? So get ready to party with some delicious Fall Snacks!
There's nothing better than a cozy fall snack on a cool, crisp day. From warm apple pies to roasted pumpkin seeds, there are so many delicious options to choose from.
But with so many options, it can be hard to decide what to make. That's why we've put together a list of our favorite fall snacks, perfect for any occasion.
So whether you're looking for a simple snack to tide you over until dinner or a festive treat to share with friends, we've got you covered.
Check out our list of favorite fall snacks below and get ready to enjoy the season!
Delicious Fall Snacks To Make This Season
17. Pumpkin Spice Snack Mix
Pumpkin spice and everything nice in this sweet and salty Pumpkin Spice Snack Mix that's so perfect for fall!
16. Whipped Pumpkin Dip
You're going to love how easy this whipped pumpkin dip is to make. It's a fun and easy snack or serves as an appetizer at a fall get-together.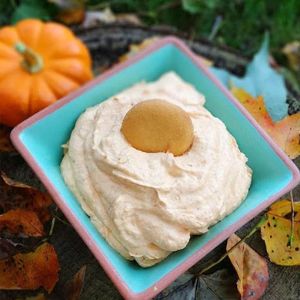 Fall Desserts
Fall Cupcakes
Fall Appetizers
Pumpkin Recipes
15. Pumpkin Apple Bread
This Pumpkin Apple Bread is everything you love about fall baked into a healthy quick bread recipe.
14. Loaded Baked Potato Bites
Slices of potato are baked to crispy perfection, then layered with your favorite toppings for an easy and delicious two-bite snack.
13. Pumpkin Apple Muffins
These Pumpkin Apple Muffins are fluffy, moist, and full of Fall flavor. A delicious vegan, gluten-free, and oil-free breakfast treat!
12. Pumpkin Cheesecake Dip
This Pumpkin Cheesecake Dip recipe is ready in 10 minutes and perfect as a quick appetizer or snack.
This Fall favorite will be a hit with everyone! Serve with your favorite dippers for a delicious combination.
11. Turkey Munch
Easy popcorn mix full of fall flavor and color comes together in just 10 minutes, perfect for parties or gifts.
Fall Soup Recipes
Fall Salad Recipes
Fall Dinner Recipes
Fall Crockpot Recipes
10. Caramel Apple Bites
Easy popcorn mix full of fall flavor and color comes together in just 10 minutes, perfect for parties or gifts.
09. Roasted Cinnamon Sugar Pumpkin Seeds
Homemade Cinnamon Sugar Pumpkin Seeds Recipe! Don't throw away the seeds when you carve pumpkins this year!
Save them and make this recipe for the perfect sweet and salty fall snack! Vegan, gluten-free, and dairy-free! and paleo-friendly!
08. Donut Apples
Donut Apples are sliced apples topped with nut butter and your choice of toppings. This is a great snack idea for kids!
07. Brown Butter Pumpkin Chocolate Chunk Bars
Brown Butter Pumpkin Chocolate Chunk Bars With Sea Salt Are The Perfect Dessert For Fall! The Brown Butter Makes These Easy Pumpkin Bars Extra Special!
06. Ranch Snack Mix
Easy Ranch Snack Mix is the perfect snack for any time! Everyone loves it! It is so easy to make, which is good because you will be making this a lot!
05. Candy Acorns
Candy Acorns are a cute edible addition to the kids' table at holiday meals. They also make nice finishing touches to pumpkin pies and many other fall desserts.
04. Peanut Butter Pumpkins
These simple and easy Peanut Butter Pumpkins are fun Halloween party snacks or even Thanksgiving, ones that are perfect for any party and kids and the whole family will love!
03. Cranberry Brie Bites
The Cranberry Brie Bites are a simple appetizer or party snack that always gets polished off in minutes!
02. Fresh Caramel Apple Pops
For your next fall party, dress up apple slices with chocolate, caramel, sprinkles, and nuts.
01. Scarecrow Crunch Snack Mix
This recipe for Scarecrow Crunch Snack Mix is fun to look at, fun to eat, and tastes delicious!
It's the perfect combination of sweet and salty. Plus it's ridiculously easy to make!