Welcome, today I'll be showing you some of the Best Healthy Easter recipes, that are easy home-cooked meals.
Enjoy these Healthy Easter Recipes you're sure to love. You'll find delicious brunch ideas with plenty of baked treats! Bring on those spring flavors! You can also check our easter desserts ideas to make your easter festive memorable.
Healthy Easter Recipe
1. Potato and Spinach Frittata
Potato and Spinach Frittata is a satisfying breakfast made all in one skillet. Filled with potatoes, red pepper and spinach, this colorful dish is nice enough to serve at a holiday brunch, yet easy enough for weekly meal prep!
2. Glazed Chocolate Donuts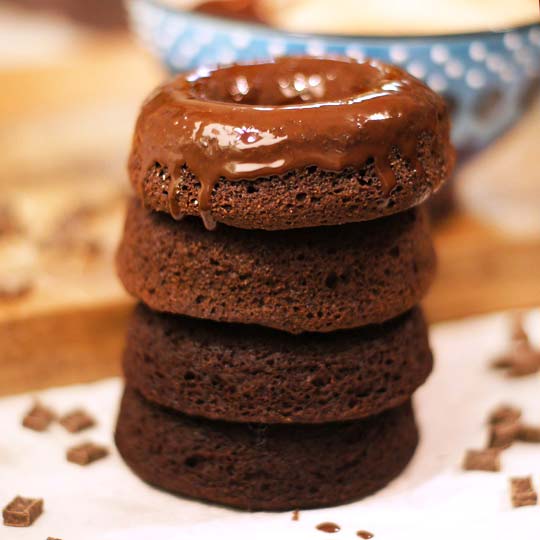 These rich, double chocolate donuts may be the winner.
3. Carrot Cake Baked Donuts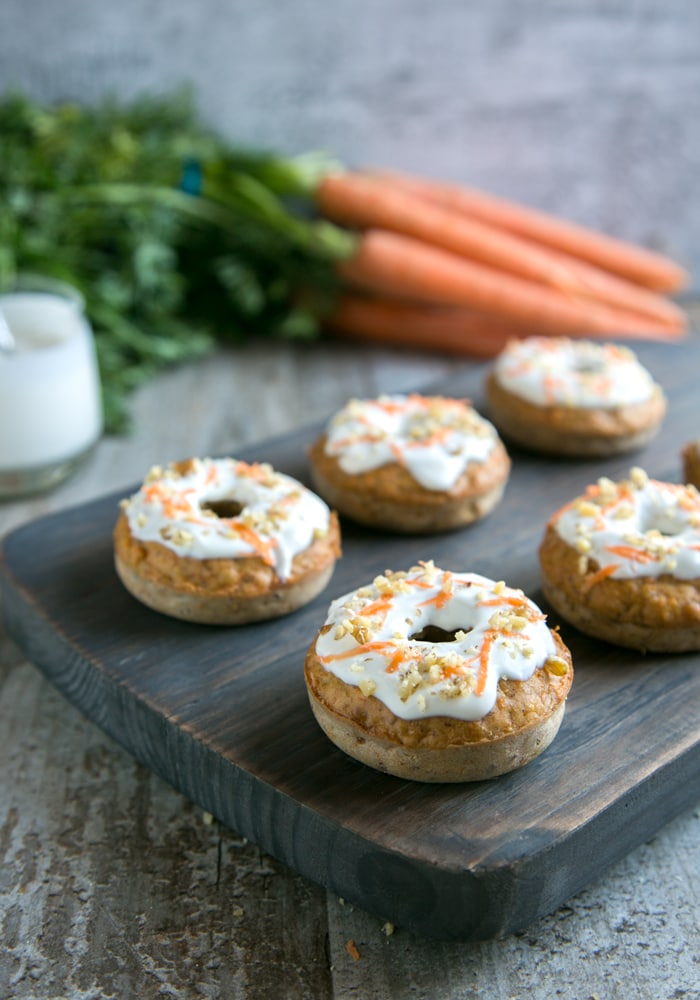 These Carrot Cake Baked Donuts are the perfect easy-to-make Easter treat that everyone will love – Totally guilt-free, naturally dairy-free and low fat!
4. Healthier Deviled Eggs
Deviled eggs are both an Easter specialty and a year-round treat, but the appetizer we know and love today has had quite the transformative journey over the years.
5. Carrot Cake Pancakes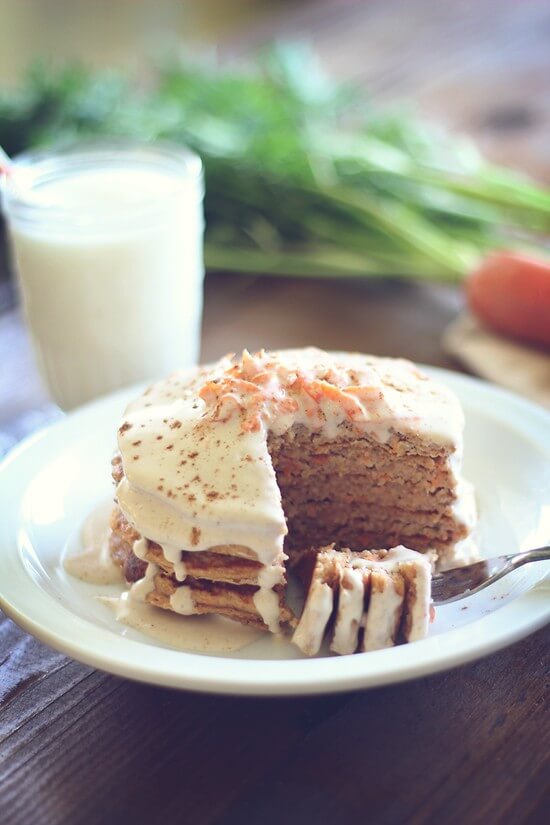 Carrot cake is just a wonderful delicacy in life, in my opinion. Moist, rich cake slathered with a creamy cream cheese frosting… Now that is my kind of dessert!
6. Healthy Carrot Cake
Carrot cake is the quintessential Easter dessert and this gluten-free, vegan, and healthy version will sure to please everyone at the table, including those who enjoy the traditional version.
7. Homemade Cinnamon Rolls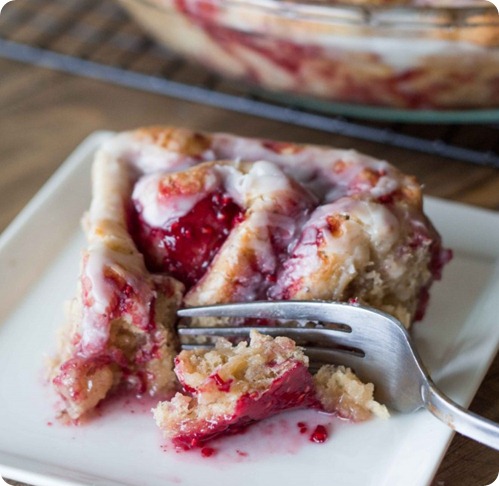 These raspberry homemade cinnamon rolls sound seriously amazing to me right now.
8. Eggs in Purgatory
Eggs in purgatory is a one-pan meal that you can eat for breakfast, lunch, or dinner. Not to mention, it only takes 20 minutes to make!
9. Carrot Cake Energy Balls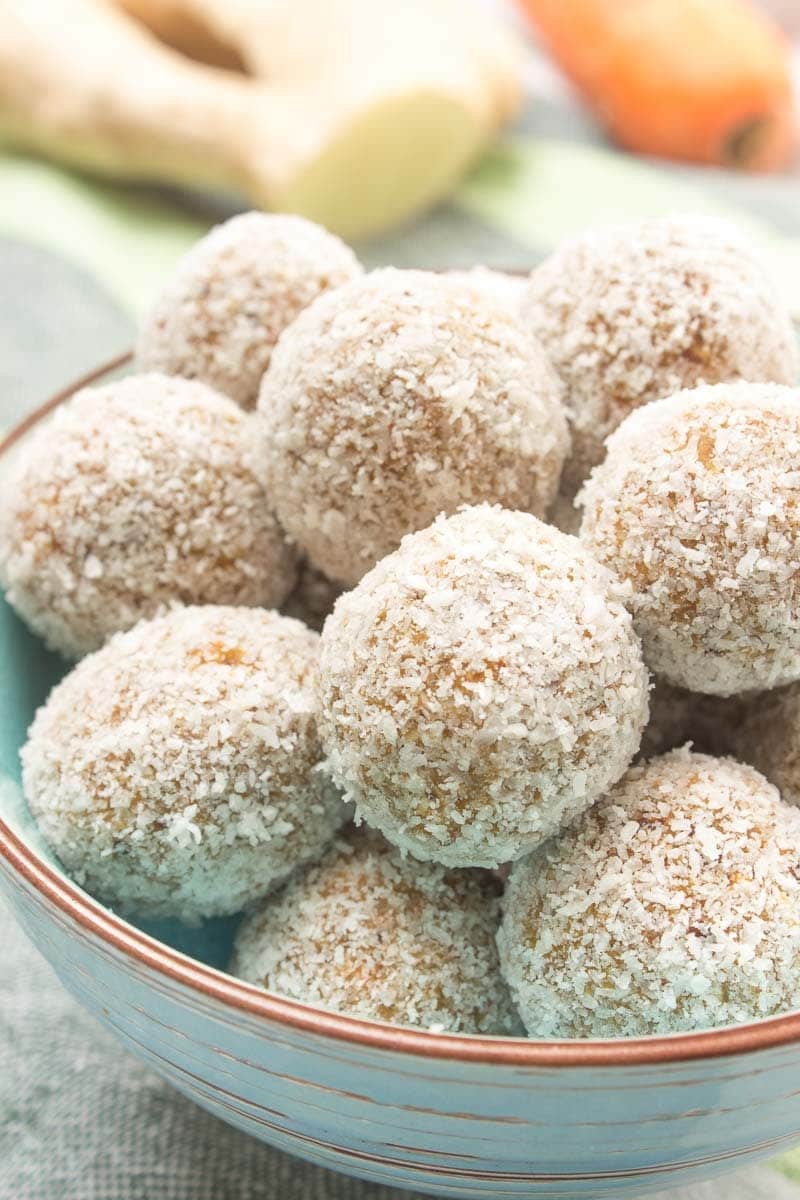 Soft, sweet and just delicious, no-bake Carrot Cake Energy Balls made with all HEALTHY stuff are perfect snack or dessert. These yummy energy bites are flavored with fresh ginger and well balanced with plant-based proteins, healthy fats, fibers, and essential nutrients. Refined sugar-free and addictive!
10. Baked Cinnamon Raisin French Toast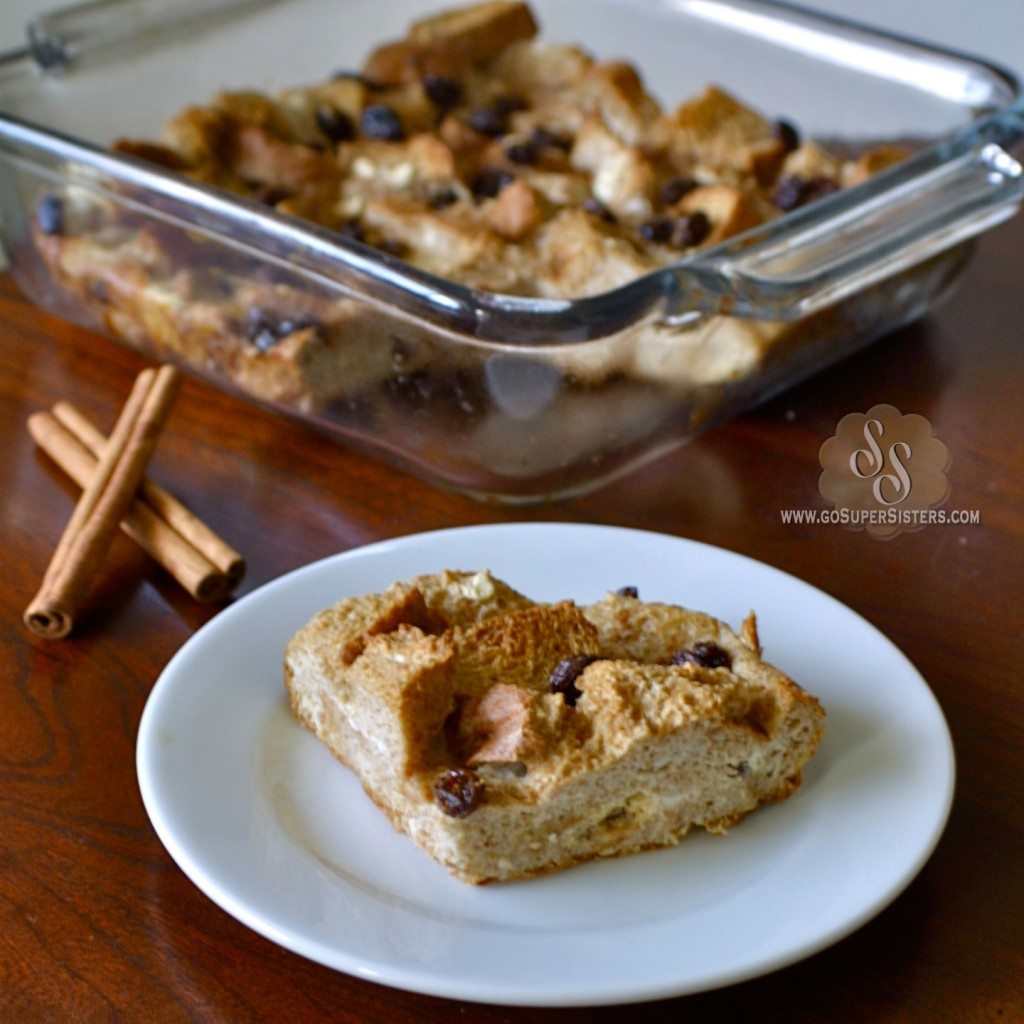 Baked Cinnamon Raisin French Toast is the perfect breakfast to whip up for the family this winter. Straight from scratch, this easy-to-make dish will tickle your tastebuds with cinnamon and raisins in every bite. It has the perfect ratio of protein to whole-grain carbs and will leave the whole house smelling absolutely amazing!
11. Vegan Carrot Cake Truffles
These Carrot Cake Truffles are pretty much the healthiest way of getting the whole flavour of carrot cake – minus all the calories and added sugar.
12. Healthy Breakfast Pizza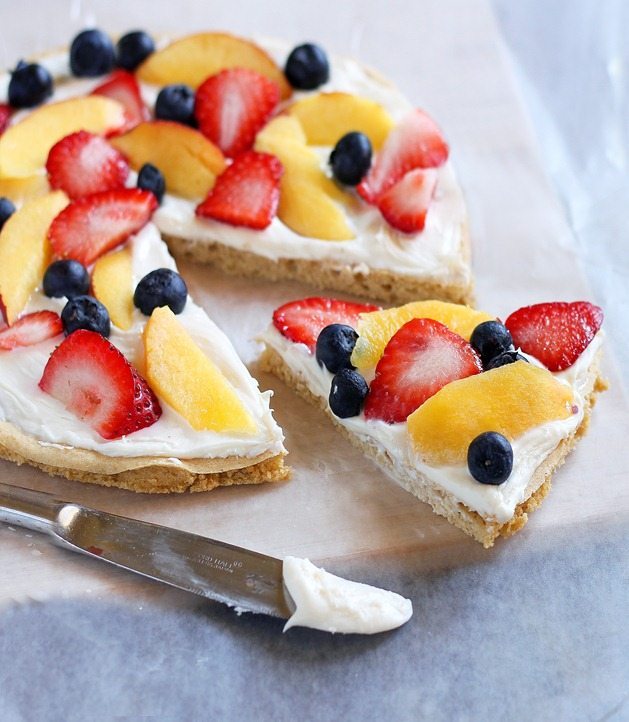 Dessert pizza. A pizza topped with anything sweet. Bonus points for chocolate.
13. Mini Carrot Cake Bundts
Personal mini carrot cake bundts for you and a friend! Easy, gluten-free, vegan cakes with a center stuffed with "cream cheese" frosting and decorated with coconut and sprinkles! Have your cake and eat it too!
14. Healthy Deviled Eggs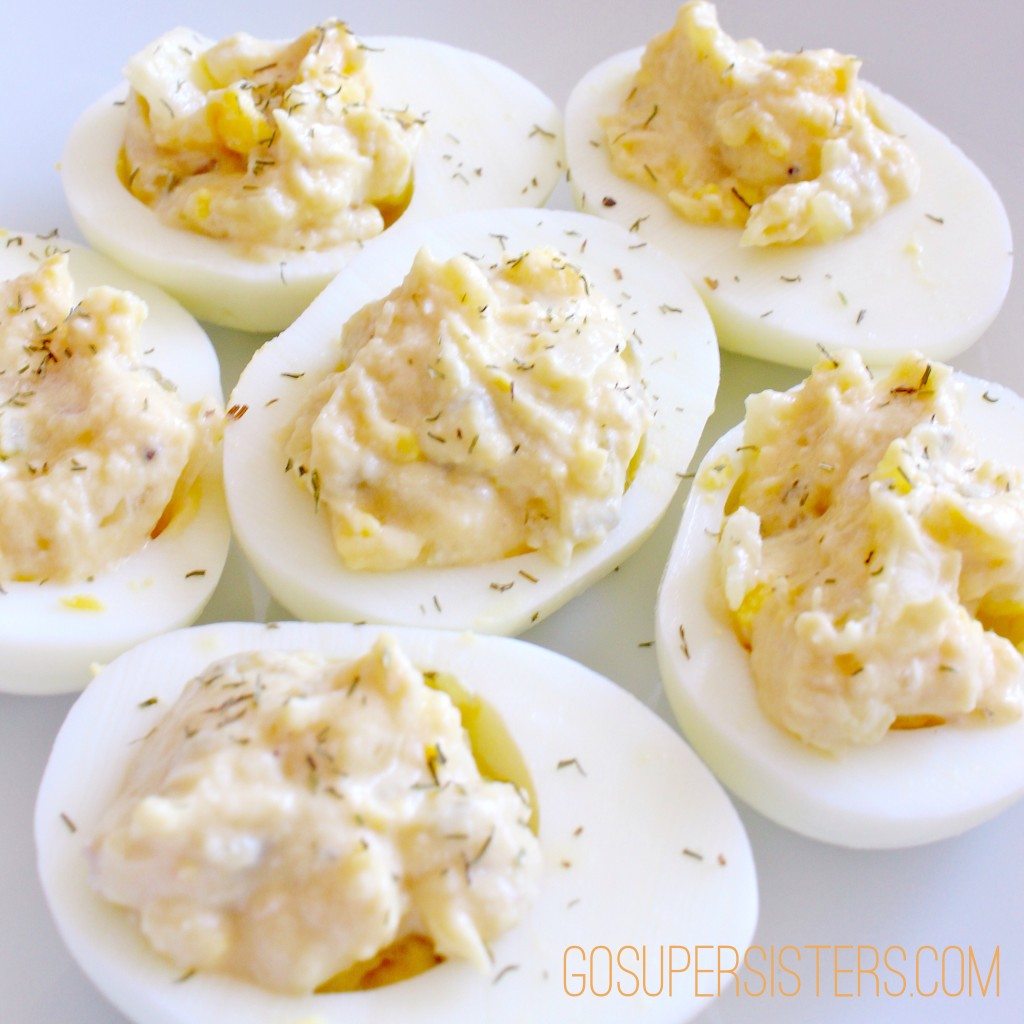 Traditional deviled eggs are loaded with mayonnaise ~ not so great. Skip the mayo and swap it with healthy hummus and Greek yogurt instead with our healthy recipe!
15. Cute Deviled Eggs Chicks For Easter
Looking for something creative to make for Easter that doesn't involve candy? Then you're going to love these super-cute Deviled Eggs Chicks!
16. Clean Eating Creamy Egg Salad with Pita Chips
If you are anything like me, we typically have a lot of hardboiled eggs this time of year, so if you are looking for a quick and easy recipe to use up them up, look no further! This is a clean eating version of egg salad that is creamy and delicious without the mayo!
17. Easy, Healthy Stuffing Recipe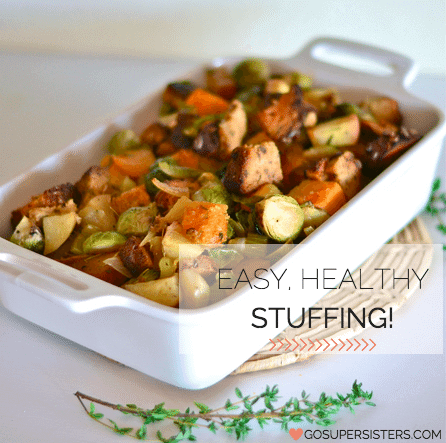 This Easy, Healthy Stuffing Recipe is so good no one else will even notice it's a healthy alternative recipe for regular mega carby fatty stuffing.
18. Brussels Sprouts With Cranberries & Pecans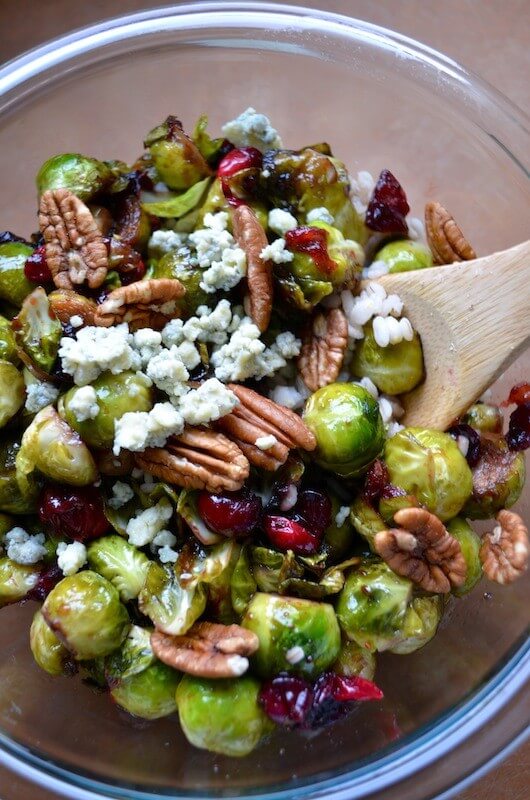 A versatile dish that can be used as a side or a main entree for vegetarians!
19. Cucumber Feta Rolls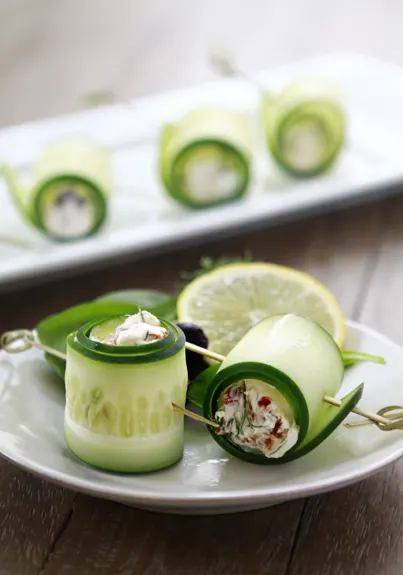 These Cucumber Feta Rolls are the perfect holiday appetizer!
20. Healthy Carrot Cake Cupcakes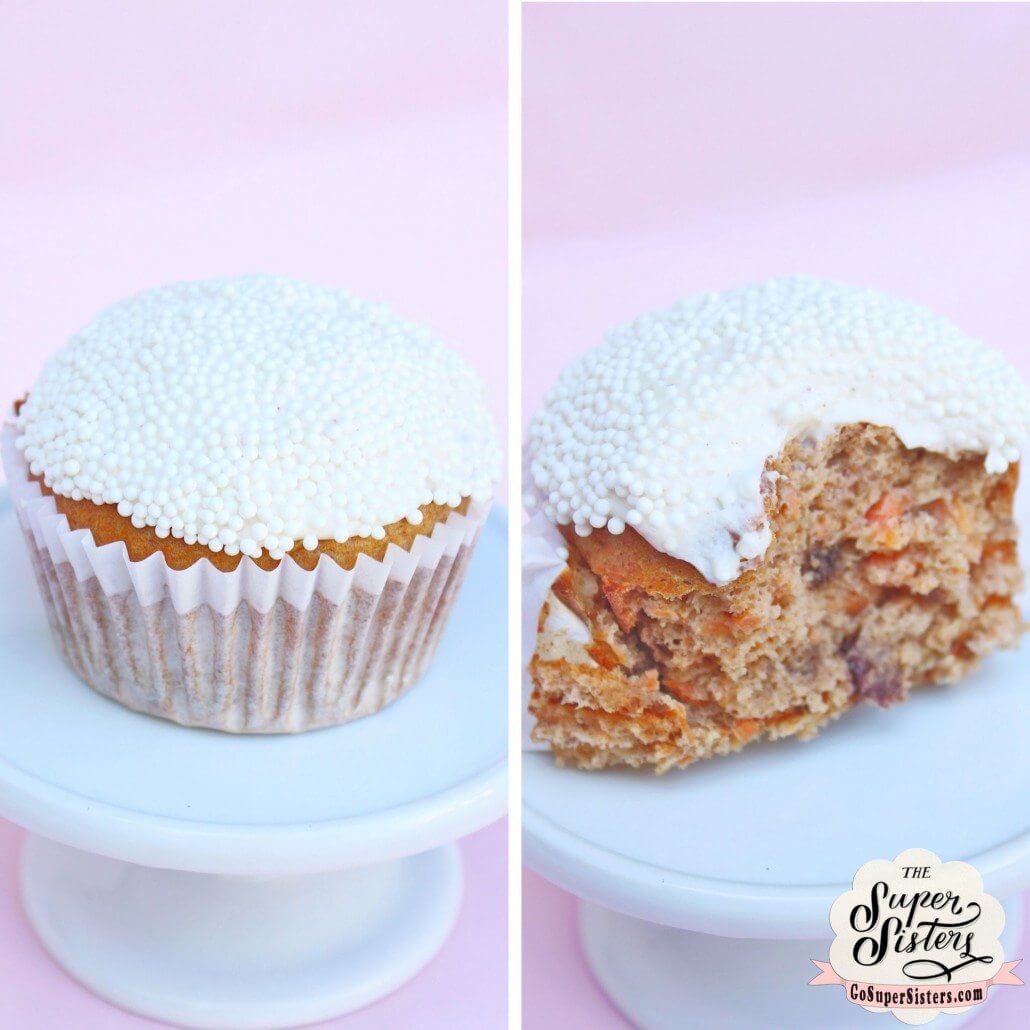 one of the best recipes we've ever made. Always a crowd pleaser!