Looking for the perfect Mothers Day dinner ideas? Look no further! Our collection of Mother's Day recipes will help you plan the perfect meal for your mom. From chicken and shrimp recipes to vegetarian recipes, we have everything you need to make Mother's Day special. Make this Mother's Day one to remember with our Mother's Day specials and family meals. Celebrate your mom in style with our Mother's Day cooking inspiration.
---
Mother's Day Lunch Ideas
Mother's Day Brunch Ideas
Mother's Day Dessert Ideas
---
Delicious Mothers Day Dinner Ideas That Will Make Her Smile
21. Spinach Stuffed Chicken
These spinach stuffed chicken breasts are loaded with cream cheese, fresh spinach, and Parmesan cheese.
20. Chicken Piccata
This Lemon Chicken Piccata is a restaurant-quality meal that is easy to make at home!
You will love this flavorful white wine sauce reduction sauce that has just the right amount of lemon and butter.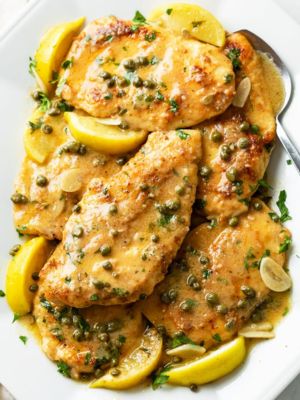 19. Chicken Alfredo
This easy Chicken Alfredo recipe includes golden pan-fried chicken breasts and tender noodles, coated in the dreamiest cream sauce ever!
18. Pasta Primavera
Pasta Primavera is a healthy, vegetable-packed pasta dish that the whole family can enjoy!
Mix in your favorite veggies with some penne pasta, olive oil, and herbs.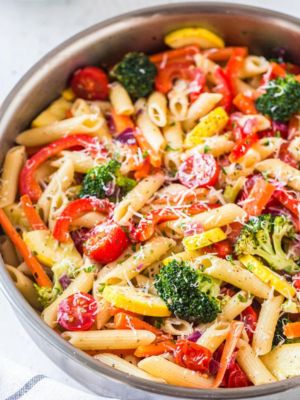 17. Garlic Butter Shrimp and Rice
Garlic Butter lends an amazing flavor to this speedy and incredibly delicious shrimp recipe served with rice.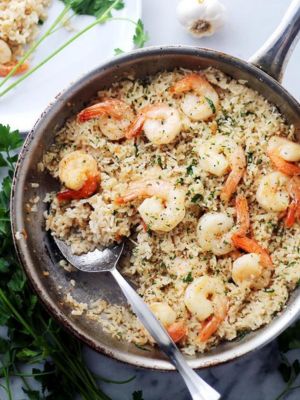 16. Lemon Butter Garlic Shrimp Pasta
Lemon Butter Garlic Shrimp Pasta with linguine noodles and plump shrimps drenched in buttery, garlicky and lemony flavors.
It's a refreshing and scrumptious dinner meal perfect for busy weeknights!
15. Garlic Dill Lemon Baked Salmon
Easy One Pan Garlic Dill Lemon Baked Salmon Recipe – ready in under 30 minutes, simple and delicious sheet pan dinner that could be paired with a salad or roasted veggies for the perfect effortless nutritious meal. All you need are seven staple ingredients.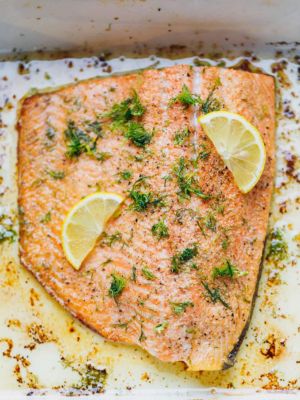 14. Chicken Fajitas
The quickest meal you can make with amazingly tender chicken & crisp-tender veggies with the easiest clean-up!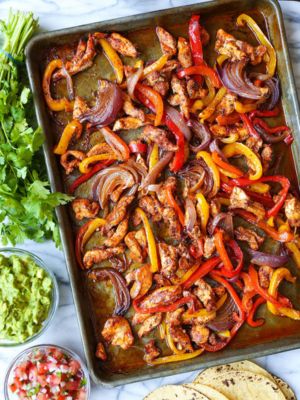 13. Roasted Vegetable Lasagna
Roasted vegetable lasagna using roasted onions and zucchini, cheese, and pasta layered together in one addictive vegetarian pasta dish!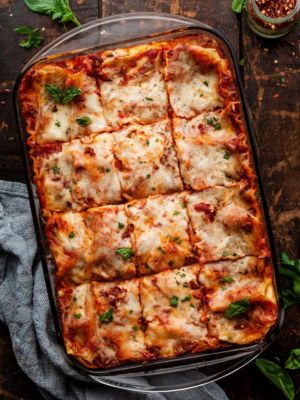 12. Creamy Tomato Basil Soup
This bold and ultra flavorful Creamy Tomato Basil Soup is out of this world amazing!
It uses a lot of pantry staple ingredients, and can easily be made in the slow cooker, Instant Pot, or right on your stovetop.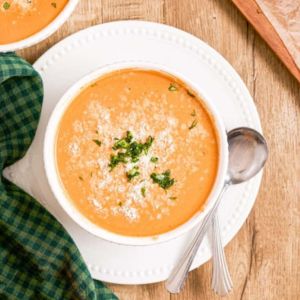 11. Shrimp Scampi
Shrimp Scampi is a classic Italian American dish that features large, juicy shrimp in garlic butter white wine sauce tossed with thin pasta.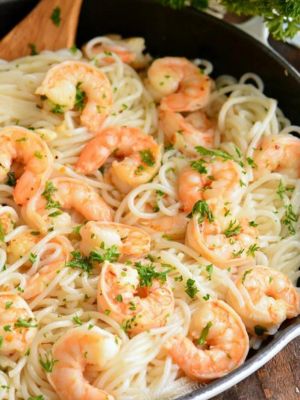 10. Grilled Salmon with Mango Salsa
This is a restaurant-quality meal that you can make and enjoy in the comfort of your own home.
It's packed with fresh, irresistible flavors that will leave you craving more!
09. Buttery Herb Roasted Chicken
Roast a chicken with rosemary, thyme, and garlic for a classic and delicious dinner.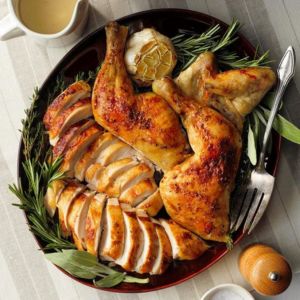 08. Pan Seared Salmon with Garlic Butter
This pan seared salmon is tender salmon fillets coated in the most delicious garlic butter sauce.
A super easy dinner option that can be on the table in less than 20 minutes!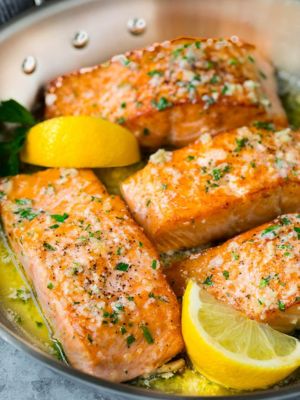 07. Gingery Fried Rice with Bok Choy, Mushrooms and Basil
This vegetarian-friendly recipe is perfect for a quick and easy weeknight dinner and is packed with nutritious vegetables and aromatic flavors.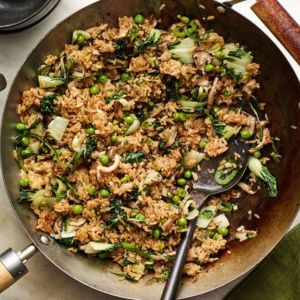 06. Caprese Chicken
Chicken Caprese is made with garlicky cherry tomatoes, gooey mozzarella, fresh basil, and balsamic vinegar.
This easy 30-minute dinner will wow your tastebuds and satisfy your cheesy cravings!
05. Veggie and Goat Cheese Pasta Recipe
An easy 15-minute recipe for springtime pasta using asparagus, fresh peas and creamy goat cheese.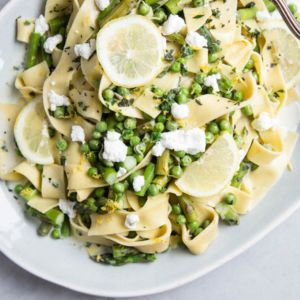 04. Baked Eggplant Parmesan
Delicious Baked Eggplant Parmesan with crispy coated eggplant slices smothered in cheese and marinara.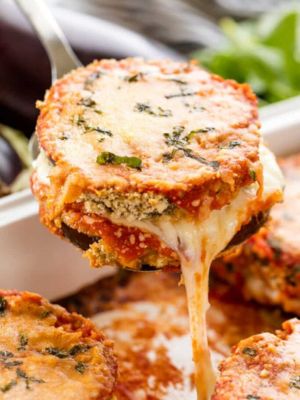 03. Jorge's Green Chilaquiles
Chilaquiles are a Mexican dish made of crispy corn tortillas cooked in green or red salsa.
Sometimes they're topped with cheese and sometimes with a fried egg.
This Green Chilaquiles recipe is a really delicious variation courtesy of Jorge's Mom!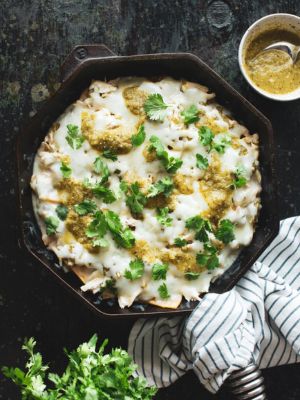 02. Creamy Lemon Parmesan Chicken
The ultimate in gourmet comfort food with parmesan cheese, garlic and a creamy lemon sauce, this Creamy Lemon Parmesan Chicken is out of this world.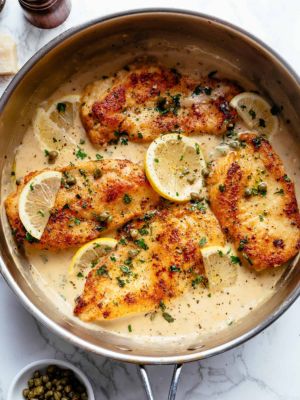 01. Chicken Alfredo Stuffed Shells
Jumbo pasta shells stuffed with three kinds of cheese and topped with creamy alfredo sauce! Perfect for a quick, easy dinner or lunch!