Looking for Mother's Day brunch ideas? From appetizers to desserts items, we've got you covered! Here are some of our favorite recipes that Will Wow Your Mom.
Mother's Day is a special day to celebrate your mom and all she does for you. It can be tough to come up with ideas for how to show your appreciation but don't worry, here are some great brunch ideas that will make your mom feel special on her day.
---
Mother's Day Lunch Ideas
Mother's Day Dinner Ideas
Mother's Day Dessert Ideas
Mother's Day Breakfast Ideas
---
Delicious Mother's Day Brunch Ideas That Will Make Her Smile
21. Strawberry Pancakes
These strawberry pancakes are a delicious change of pace to the typical breakfast scene.
Topped with whipped cream, syrup and fresh berries, they're impossible to resist!
20. Avocado Toast
An open-faced sandwich, also called Avocado Mash or Smash Toast, with a toasted bread base and a thick layer of creamy avocados mashed on top.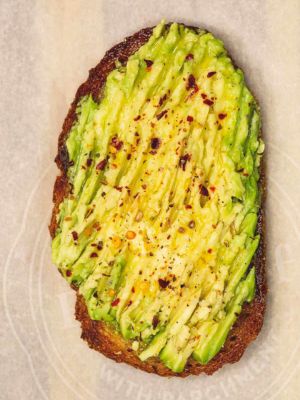 19. Bacon Breakfast Pizza
It's the easiest pizza for breakfast! Loaded with crisp bacon bits, eggs and mozzarella cheese. It's breakfast at its best!
18. Freezer Breakfast Burritos
These freezer breakfast burritos, stuffed with scrambled eggs, scallions, bell pepper, bacon and cheese, are a great way to start the day!
Make them ahead and freeze them for meal prep so you can have them ready any day of the week.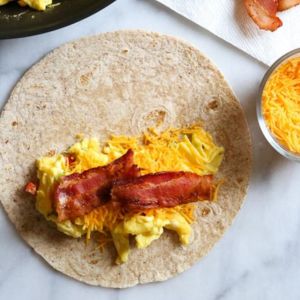 17. Quiche Lorraine
A classic French tart filled with a delicious savory custard with smoky bacon and creamy Gruyère in a flaky pastry crust.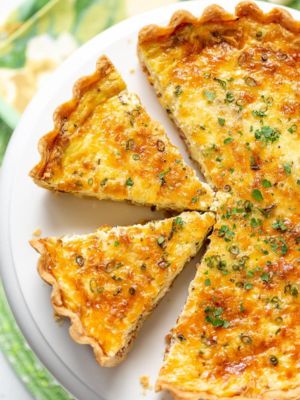 16. Smoked Salmon Bagel
Quick and easy to make this cream cheese and smoked salmon bagel is the perfect brunch recipe. Full of fresh flavors, every bite is delicious!
15. Bananas Foster Pancakes
These homemade Bananas Foster Pancakes are fluffy inside, golden brown and crispy outside and are topped with caramelized bananas and crunchy pecans in a rich buttery, brown sugar and rum sauce. Rum extract can be used instead of dark rum.
14. Vegetable Frittata
This spring vegetable frittata is a stunning, one-skillet breakfast recipe loaded with spring's finest vegetables, including asparagus, leek, peas, and spinach.
Then, it's sprinkled with creamy goat cheese, and fresh herbs!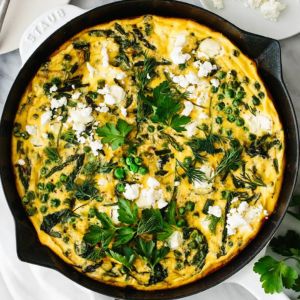 13. Eggs Benedict with Hollandaise Sauce
Eggs Benedict is a classic breakfast that features two poached eggs on top of a Canadian bacon and crispy toasted English muffin.
It's all generously drizzled with homemade Hollandaise sauce.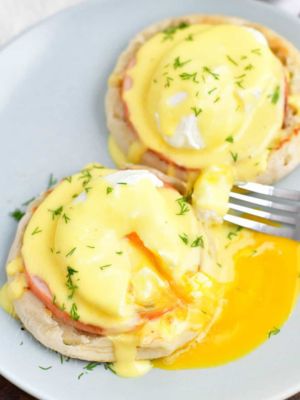 12. Croissant Egg Sandwiches
Croissant egg sandwiches are a delicious and indulgent breakfast option that combines the flaky, buttery goodness of a croissant with the satisfying protein of eggs.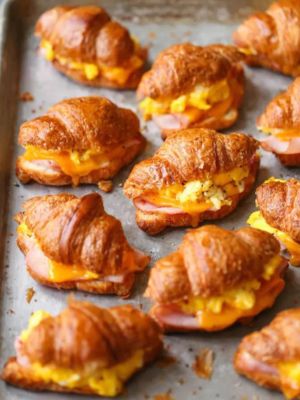 11. Avocado Toast with Poached Egg
The creamy avocado and runny egg yolk create a delicious and satisfying combination, while the toasted bread adds a crunchy texture.
This dish is not only delicious but also packed with nutrients and healthy fats, making it a great way to start your day.
10. French Toast Bake
French Toast Casserole with overnight soaked challah, then baked to perfection and topped with fresh berries.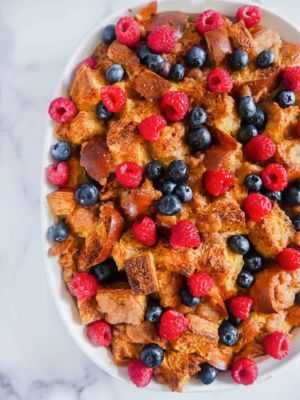 09. Asparagus, Pancetta and Puff Pastry Bundles
Bundles of asparagus, pancetta, parmesan cheese baking in puff pastry. Use frozen puff pastry to make this a super simple brunch.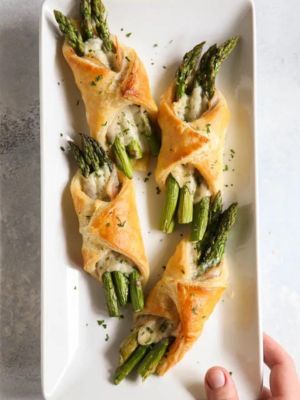 08. Mimosa Tart
This mimosa tart is everything you love about brunch and then some!
With its bright candied oranges, boozy champagne filling and to-die-for graham cracker crust, what's not to love?
07. Strawberry Ricotta Breakfast Strata
This Overnight Strawberry & Ricotta Breakfast Strata is easy enough for breakfast, brunch or dinner, yet elegant enough for Mother's Day entertaining.
Jam packed with buttery brioche bread, fluffy eggs, creamy ricotta and sweet strawberry preserves, this strata is sweet and savory breakfast perfection!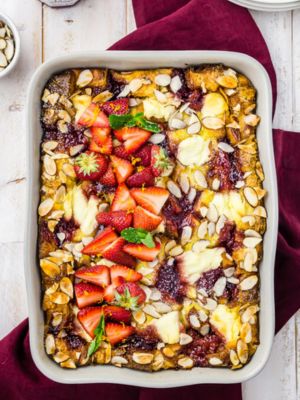 06. strawberry puff pastry tartlets
These strawberry puff pastry tartlets are adorable and so easy to pull off! Add mint leaves for the perfect visual punch.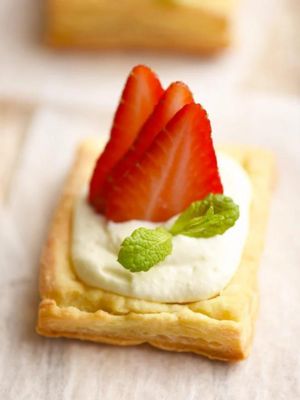 ---
Mothers Day Cookies
Mothers Day Cake Ideas
Mother's Day Chocolate Recipes
---
05. Oatmeal Cups with Yogurt and Fruit
These Oatmeal Cups with Yogurt and Fruit are so perfect for the upcoming brunch season.
They are perfect for Easter, Mother's Day, baby showers, wedding showers, or any party.
Who doesn't love yogurt with oatmeal cups topped with some delicious fresh berries? These baked oatmeal cups can easily be made in advance.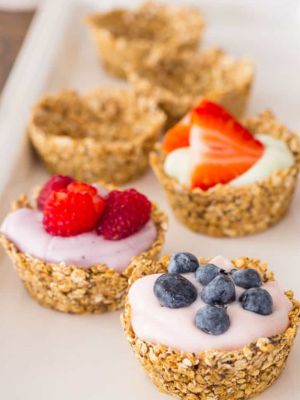 04. Strawberry Crepes
Strawberry crepes are a classic French dish that consists of thin, delicate crepes filled with sweet and juicy strawberries.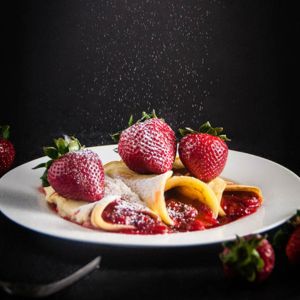 03. Cinnamon Rolls
These best ever cinnamon rolls are soft, moist, fluffy, and topped with a silky cream cheese icing.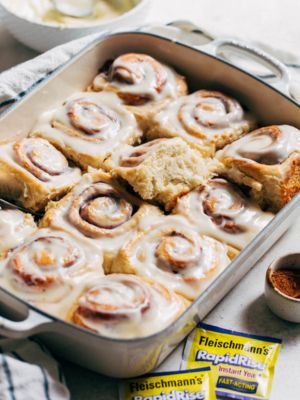 02. Funfetti-Waffle
Funfetti waffles are perfect for celebrating special occasions or simply adding some cheer to your morning routine.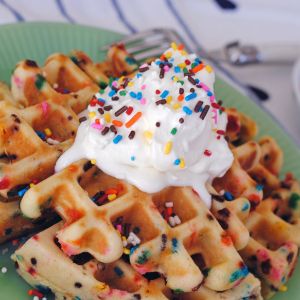 01. Spinach Ricotta Brunch Bake
This Spinach Ricotta Brunch Bake recipe is the perfect casserole to make for brunch.