Summer is the time for cookouts, picnics, and outdoor dinners. But sometimes, it's just too hot to turn on the oven or grill. These easy summer dinner recipes are perfect for those days.
From light and refreshing salads to delicious and satisfying dinner, we've got you covered with all of your favorite summer recipes.
---
Grilled Recipes
Summer Salad Recipes
Summer Crockpot Recipes
Summer Instant Pot Recipes
Healthy Summer Dinner Recipes
---
Summer Dinner Recipes That Will Satisfy Your Whole Family
This Tuscan salmon recipe is so creamy and delicious, Ready in 20 minutes or less, this easy pan-fried salmon recipe is a winner!
Italian Chopped Salad is a copycat of the famous California Pizza Kitchen salad.
This Italian Chopped Salad is loaded with ham, salami, chickpeas, tomatoes, mozzarella, fresh basil, and lettuce. It's tossed in an easy lemon, Dijon, and herb vinaigrette.
17. Barbecue Chicken Pizza Stuffed Pull Apart Bread from Cafe Delites
Barbecue Chicken Pizza Stuffed into a crusty loaf of bread, turning it into an incredibly cheesy pull-apart bread that everyone loves!
16. Grilled Chicken with Coconut-Lime Slaw from Good Housekeeping
Shake up your chicken routine with this easy weeknight dinner that will be on the table in just 20 minutes.
15. Perfect Baked Cod from Delish
If you're someone who's afraid of cooking seafood at home, cod is the fish for you.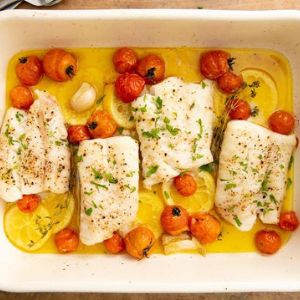 14. Cauliflower Sweet Potato Burgers from Pure Wow
A lot of veggie burgers share a fatal flaw: dryness. But not these cauliflower sweet potato burgers.
These Fish Tacos are so good that you'll likely even find seafood haters loving them!
12. Chicago-Style Chicken Dogs from Woman's Day
For a lighter fare, use chicken sausage instead of hot dogs.
Fresh, healthy, easy, and versatile, these summer rolls make a perfect for a snack, appetizer, or light lunch.
Plus, there are two delicious dipping sauces for even more versatility!
10. Tomato Spinach Chicken Spaghetti from Julia's Album
This chicken pasta recipe has lots of fresh ingredients: garlic, tomatoes, and spinach. This easy and quick dinner will become a family favorite!
09. Sheet Pan Chicken Fajitas from Cooking Classy
These easy fajitas are brimming with those Mexican flavors we crave, they're a breeze to throw together, and clean-up couldn't be easier. They're sure to be a crowd favorite!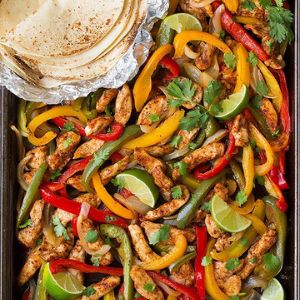 08. Bacon Ranch Chicken Foil Packets from Dinner At The Zoo
These bacon ranch chicken foil packets are a super easy dinner option with minimal cleanup!
Chicken breasts are cooked with potatoes and ranch-flavored butter, then topped with melted cheese and bacon for a meal that's sure to please any crowd.
07. Refreshing Watermelon Salad Recipe from Munchkin Time
Super refreshing watermelon salad recipe to enjoy on a hot summer day with a delicious 3-ingredient fruit salad dressing!
06. Sweet and Spicy Grilled Chicken and Pineapple Skewers from Recipe Runner
Sweet and Spicy Grilled Chicken and Pineapple Skewers will be your go-to dinner all summer long!
Flavored with chili garlic sauce and sweetened with honey, these paleo and gluten-free chicken skewers are perfect for a protein-packed, healthy dinner!
05. Crock Pot Hawaiian Chicken Sandwiches from Jamie Cooks It Up
These sandwiches are seriously super delicious. The chicken is slow cooked in a wonderful sweet and sour, Hawaiian sauce.
Shredded and placed on a bun, the chicken is topped with a terrific coleslaw that gives the sandwich both great texture and flavor.
04. Lemon Basil Orzo with Chicken from Chew Out Loud
This Lemon Basil Orzo with Chicken is quick, easy, and absolutely scrumptious.
It's the ultimate spring-summer dinner; light yet incredibly tasty. It's an instant hit you can count on.
03. Honey Garlic Asian Chicken Kabobs from Damn Delicious
This honey garlic marinade is to die for! Marinate overnight and throw on the grill when ready to serve. So easy and fast!
02. Summer Strawberry Spinach Salad with Avocado from Ambitious Kitchen
The best ever strawberry salad recipe that's sweet, tangy, crunchy, creamy, and the perfect lunch or easy side dish!
Chicken Caprese is a quick and healthy dinner recipe. Seasoned chicken breast that is grilled and topped with Mozzarella, tomato, basil, and a balsamic reduction.