Happy Halloween. Are you searching for easy recipes for Halloween party food ideas that are quick and easy to make? Here I've some easy and fun recipes for a Halloween party, from Halloween desserts and Halloween snacks to Halloween appetizers and Halloween treats these recipes will be as much fun for you as it is for your guests at a Halloween party.
Just about everyone loves Halloween. If you are planning to throw a Halloween party this year you can set the mood in your home in a variety of ways. Because everyone loves food.
Don't forget to check all recipes also comment below on which one will you gonna make at this Halloween party.
Halloween Desserts
Halloween Cupcakes
Halloween Dinner Ideas
Halloween Treats For Kids
15. Graveyard taco dip
Need a spooky and fun Halloween recipe? How about graveyard taco dip with gravestone tortilla chips!
It's just as simple to make as it is cute. It's basically a seven-layer dip, but with fewer layers. So easy!
14. Spooky Spider Fondue
To make this Spooky Spider Fondue all you need is pizza dough, grated mozzarella, eggs, parmesan, tomato sauce, black olives, and almonds.
13. Pumpkin-Shape Meatball Biscuits
Give a delicious appetizer a holiday twist by turning a savory meatball into a festive pumpkin.
12. Witches' Hats Cupcakes
How cute are these witches' hats cupcakes? You can make them using one of the 3 colors of icing.
11. Mini Pumpkin Cheese Balls
Mini pumpkin cheese balls can be served at your Halloween party or Thanksgiving dinner.
These bite-sized cheese appetizers are easy to make and only take minutes to put together.
Halloween Brownies Ideas
Halloween Snacks For Kids
Halloween Cookies Recipes
10. Cake Pops
You can make this easy cake pop recipe by mixing cake crumbs with buttercream frosting, dunking them in melted chocolate, and giving them ghoulish and gory decorations. It's is a foolproof Halloween dessert that's easy to make!
09. Floating Ghost Cupcakes
Floating ghost cupcakes will make all the ghouls come out to the Halloween party.
These cute fondant treats are easy to make, even the little witches and stormtroopers can help.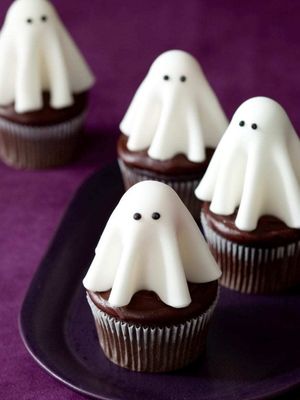 08. Jalapeno Popper Mummies
Jalapeno popper mummies are cute, spooky, and loaded with tasty ingredients.
This recipe is incredibly easy to make and certainly impressive on the Halloween appetizer table.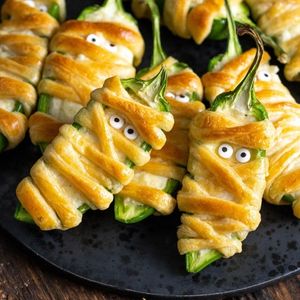 07. Chocolate Mint Halloween Cheesecake
This spookylicious and sacrilicious Chocolate Mint Halloween Cheesecake Recipe will add more life to your Halloween parties.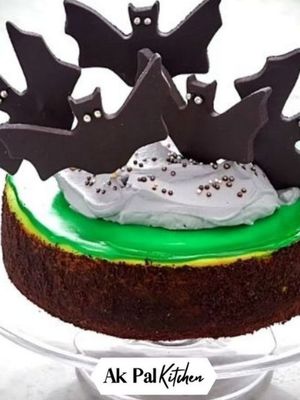 06. Pumpkin Chocolate Halloween Cake
Make this pumpkin chocolate Halloween cake for your holiday celebration! With its spooky stripes and festive garnishes, it will be the hit of the party!
Halloween Snacks For Party
Halloween Appetizers For Party
05. Black Cat, Bat, Spider, and Mice Doughnuts
This chocolate-covered Halloween treats double as a kid's craft.
04. Candy Spiderwebs
Candy Spiderwebs are the perfect Halloween Pretzel Treats…festive, sweet & salty, and fun to make with the kids or serve at a party!
03. Edible Pumpkin Candy Chocolate Cups
Can you believe these adorable pumpkin candy Chocolate cups are entirely edible?
They're made from orange melting chocolate wafers, which are a quick and easy substitute for melting, coloring, and tempering white chocolate.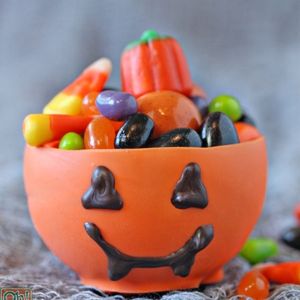 02. Gooey Monter Cookies
Fun, bright and festive cake mix cookies are all dressed up to look like monsters. Gooey monster cookies are great all year long!!
01. Oreo Spiders
Oreo Spiders: a delicious and yummy kid-friendly Halloween treat.
Oreo cookies, chocolate melts, pretzels, and some candy eyes are all you need to make these tasty treats.