If you're looking for some Halloween dinner ideas that will impress your guests and get them in the holiday spirit, you've come to the right place! From Chicken Parmesan to Mummy Hot Dogs, these Halloween dinner ideas will have your guests' mouths watering. Here are some spooktacular Halloween party food ideas that will make your Halloween party a night to remember.
So get in the Halloween spirit and try out these Halloween dinner ideas at your next Halloween party! Your guests will be sure to thank you – and may even ask for seconds!
Halloween Desserts
Halloween Cupcakes
Halloween Treats For Kids
Halloween Brownies Ideas
15. Stuffed Pumpkin with Mushroom Rice and Cranberries
This Stuffed Pumpkin with mushroom rice and cranberries makes a stunning vegan centerpiece for a celebratory meal.
14. Witches Hair Pasta
This Witch's hair pasta is the perfect dinner for Halloween night. Jet black strands of squid ink spaghetti dressed with garlic and chili oil. Delicious, simple, and dramatic.
13. Hot Pepper and Onion Pizza
Spicy jalapeño peppers layered onto this pie provide the perfect contrast to the creamy cheese.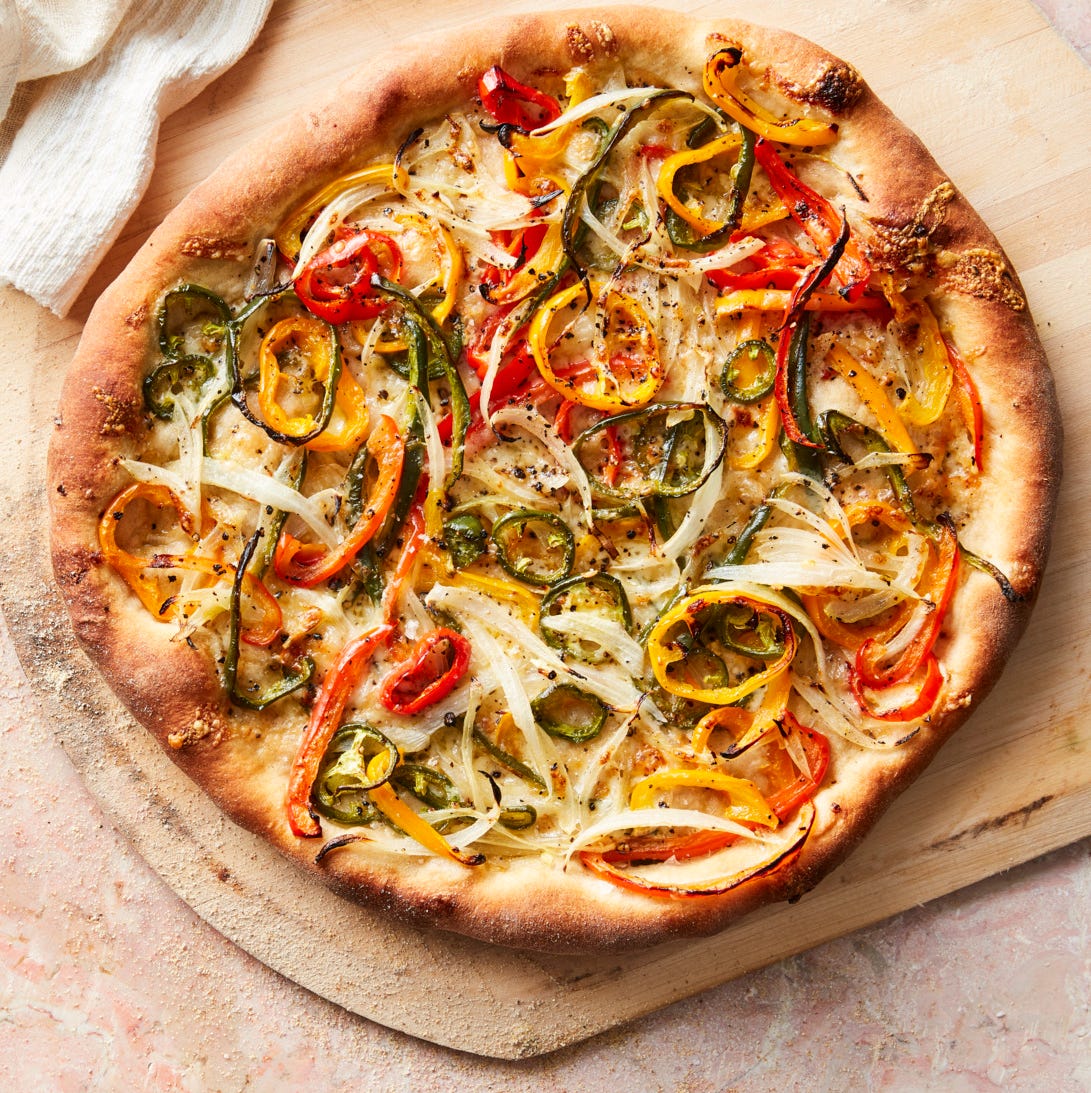 12. Eyeball Pasta Pie
Need an idea for a good Halloween party menu or something fun for your Halloween night dinner? We've got some spooky eyeball recipes recipes
11. Boarded-Up Window Caramel Nut Tart
This dessert's an equal mixture of both "tricks" and "treats." Topped with delectable pastry strips and chocolate skeletons, it's a bone-a fine masterpiece!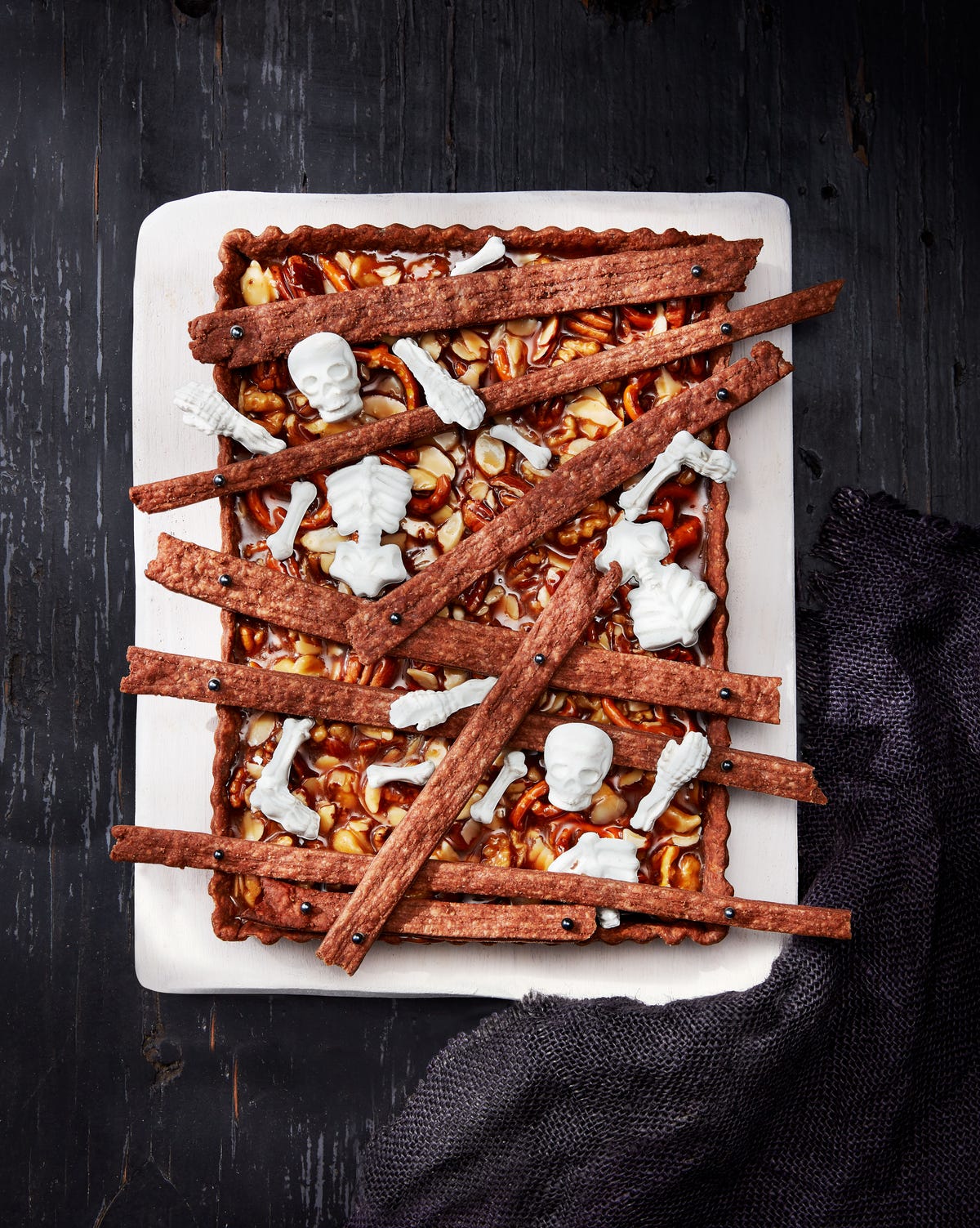 Halloween Snacks For Kids
Halloween Cookies Recipes
Halloween Snacks For Party
10. Pumpkin Lasagna Rollups with Crispy Sage
Pumpkin lasagna rollups are a super cozy fall dinner! Cheesy, melty pasta roll-ups with a fried sage and parmesan.
09. Healthy Slow Cooker Turkey and White Bean Chili.
Nothing beats a slowly simmered chili on a cold October day. Made with ground turkey, bell peppers, smoky chipotle peppers, white beans, and served with sharp cheddar cheese and avocado.
This bowl of chili is a hearty, healthy, and cozy dinner that you can feel good about eating.
08. Sweet and Sour 'Bat' Wings
Sweet and Sour 'Bat' WingsThese sweet and sour chicken wings are baked in the oven to create a spooky fun Halloween dinner or appetizer.
The wings are marinated in an easy Asian-style marinade of pineapple juice, brown sugar, tomato sauce, and Worcestershire sauce.
A dash of food coloring turns the chicken into a 'bat' making these sticky wings an awesome savory addition to your Halloween party.
07. Eyeball Pasta
Eyeball Pasta stuffed with peppers and ghost pizza bagels and meatballs turn into scary artwork to make them look like monster eyeballs. All you need is some mozzarella and black olives.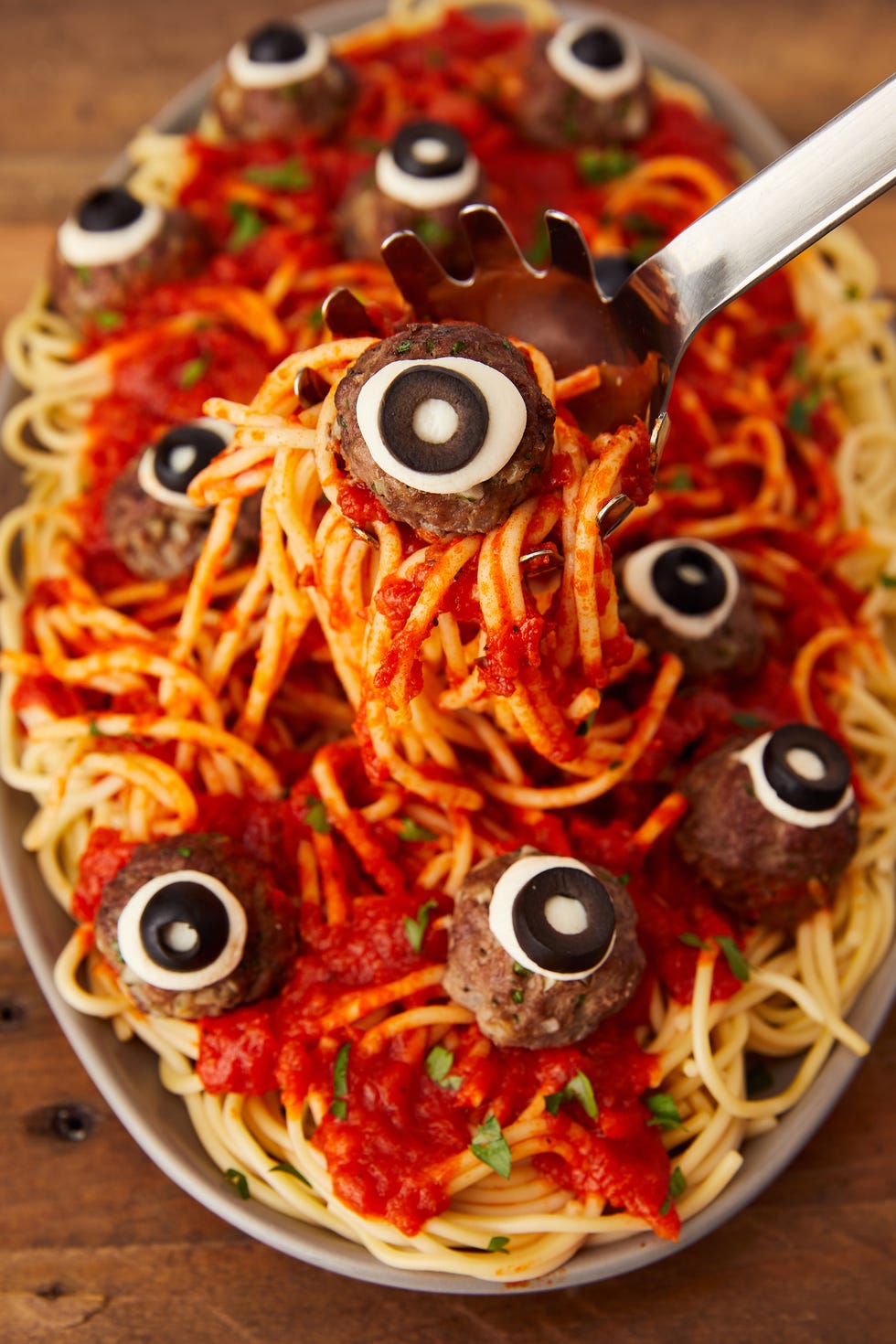 06. Mummy Pizza
This Mummy Pizza is guaranteed to give anyone the shivers at Halloween!
It's got pepperoni tucked inside the crust and black olives for eyes that stare back at you. Serve it as a party appetizer or quick dinner before trick-or-treating.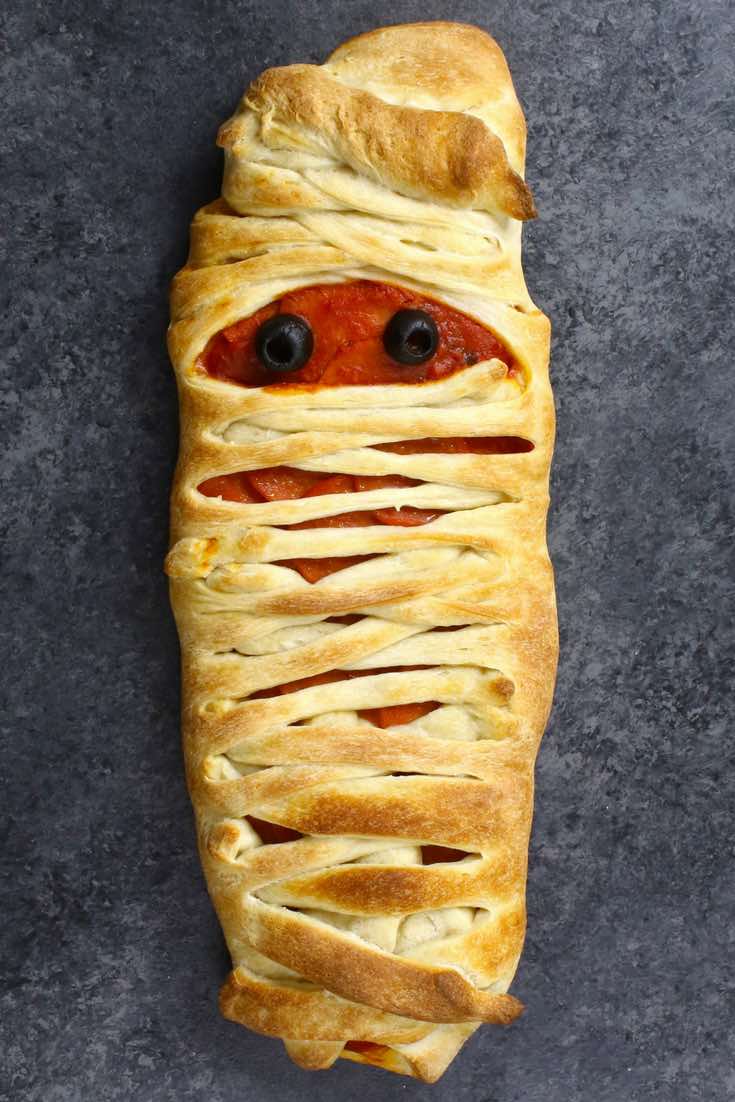 Halloween Party Food Ideas
Halloween Appetizers For Party
05. One-Pot Lentil Kielbasa Soup
One-Pot Lentil Kielbasa Soupeasy one-pot lentil kielbasa soup shortcuts the flavor problem with heavily spiced, smoky Polish sausage, which you can find in any supermarket.
04. Mummy Hot Dogs
These mummy hot dogs are the easiest Halloween appetizer that takes only 2 ingredients to make! So fun, festive, and delicious. Serve with spooky spider web sauce for the ultimate Halloween experience!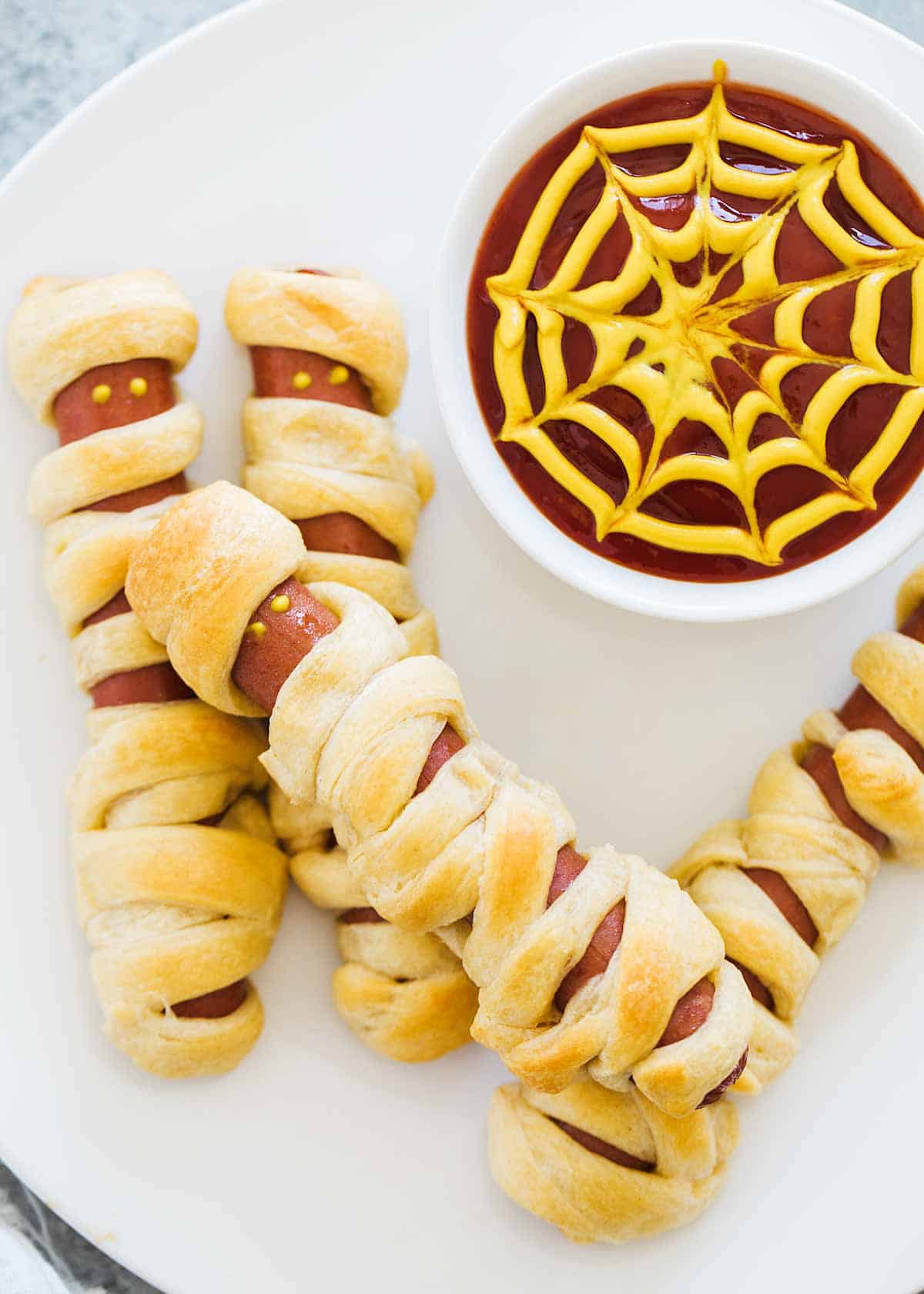 03. Spinach chicken parmesan Meatballs
Bake spinach chicken parmesan meatballs in a creamy tomato sauce to create a meal that everyone will love!
Fresh baby spinach, parmesan cheese, and fresh herbs add the perfect amount of flavor to make these baked ground chicken meatballs.
Baked chicken meatballs are great for or dinner.
02. Halloween 7 Layer Taco Dip Recipe
Easy Spooky Halloween 7 Layer Taco Dip recipe is the perfect holiday appetizer.
Add the spooky spider web for the holiday or keep it smooth for year-round enjoyment!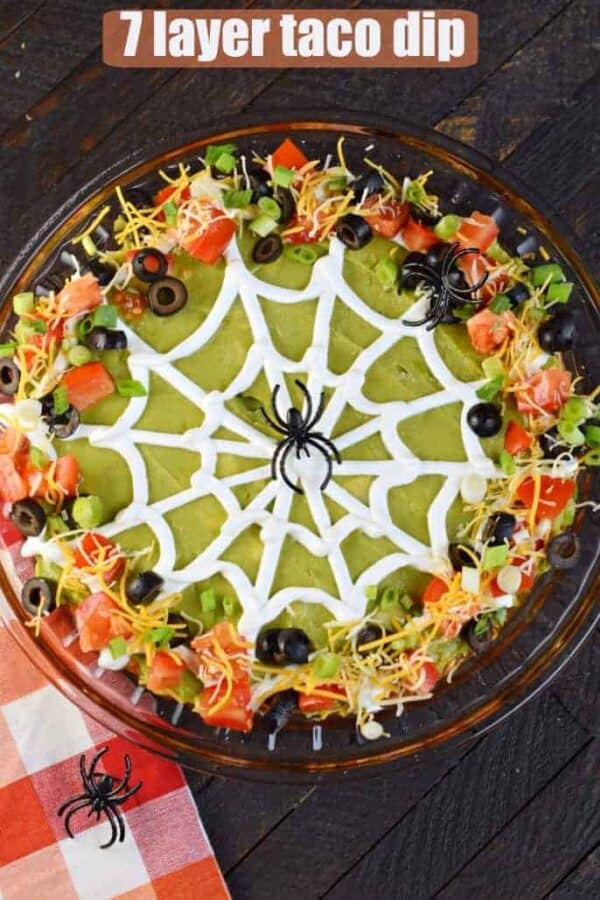 01. Enchiladas with Pumpkin Seed Salsa
Spoon this pumpkin-infused salsa atop these enchiladas for an extra dose of fall flavor.