Crockpot recipes are perfect for dinner and the easy weeknight meal. These mouth-watering slow cooker recipes are easy to make and perfect for the family dinner and I'm sure they will love it!
This recipe is so simple, you won't believe how amazing it tastes! Your whole family will be licking their plates when you serve this Crockpot recipe. It's an easy crockpot meal!
Crockpot Pizza Recipe
crockpot chicken recipes
Healthy Crockpot Recipes
Crockpot Dinner Ideas Recipe
Products are recommend
" Affiliate links provided for your convenience, please read my disclosure for more information."
25. Garlic Parmesan Chicken Stew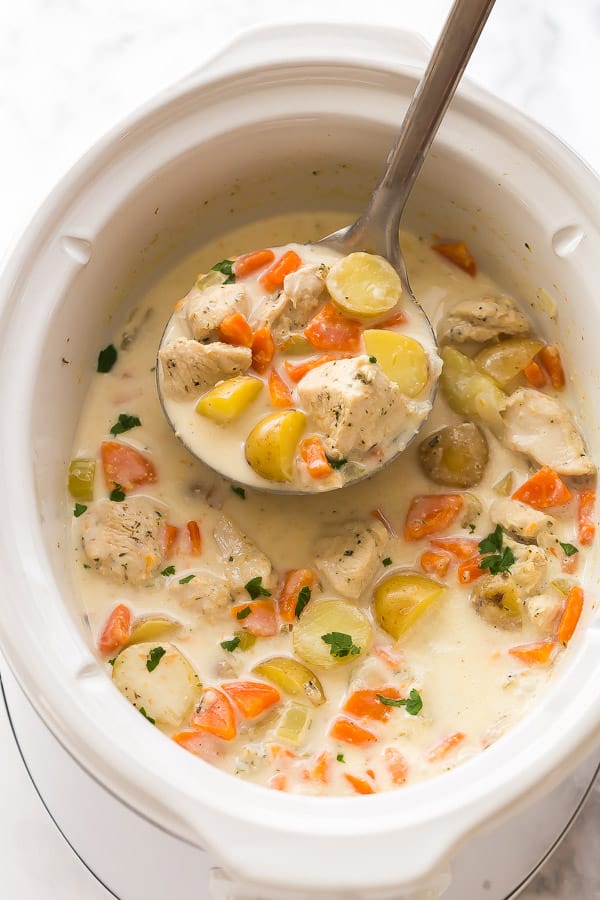 This Slow Cooker Garlic Parmesan Chicken Stew is bound to be your new favorite winter comfort food! It's hearty, creamy, cheesy, and loaded with vegetables! The crockpot makes it an easy weeknight meal.
24. Buffalo Wings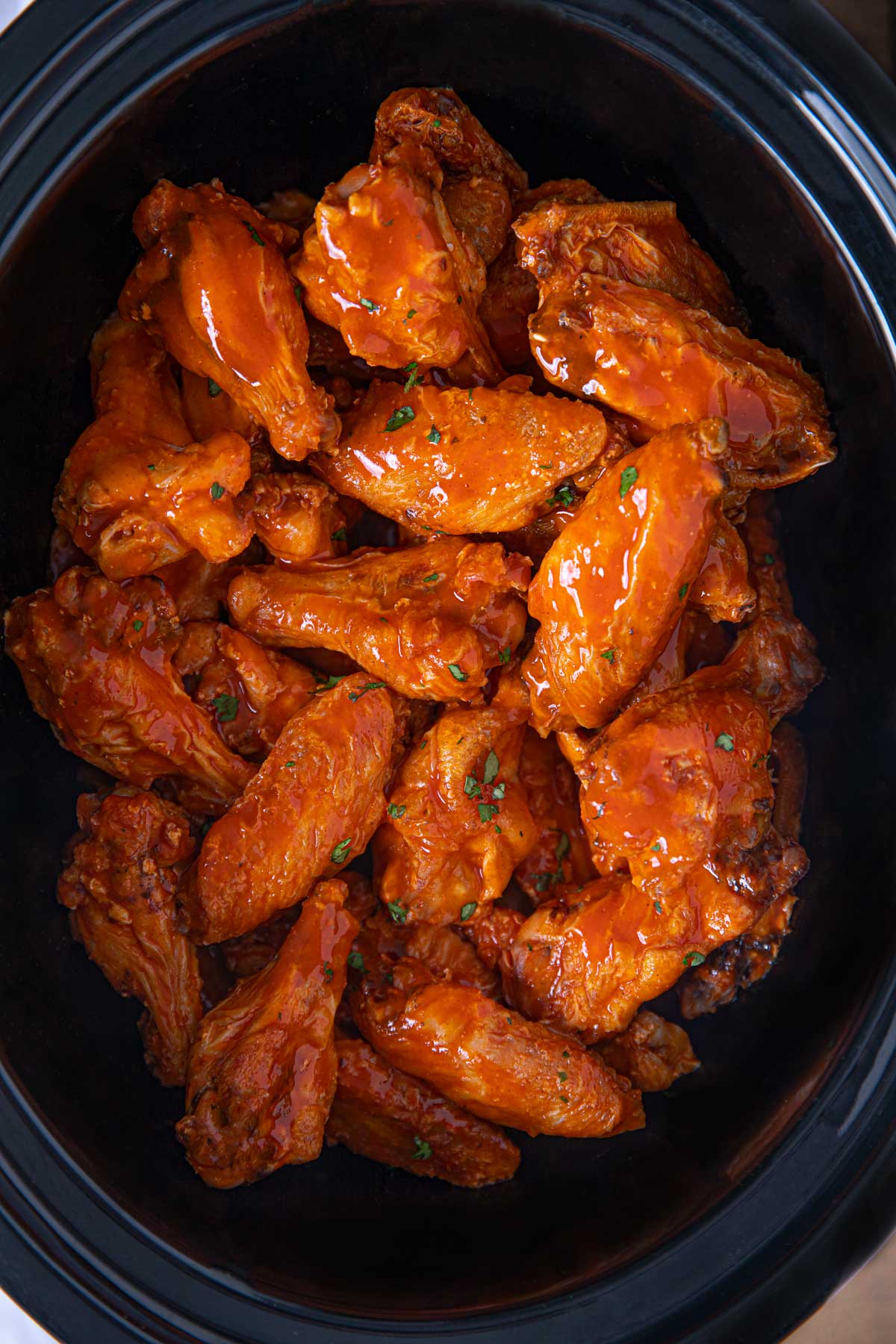 Slow Cooker Buffalo Wings are the perfect appetizer for game days, potlucks or the holidays, your guests will love how easy this recipe is with just 4 ingredients.
23. Bang Bang Chicken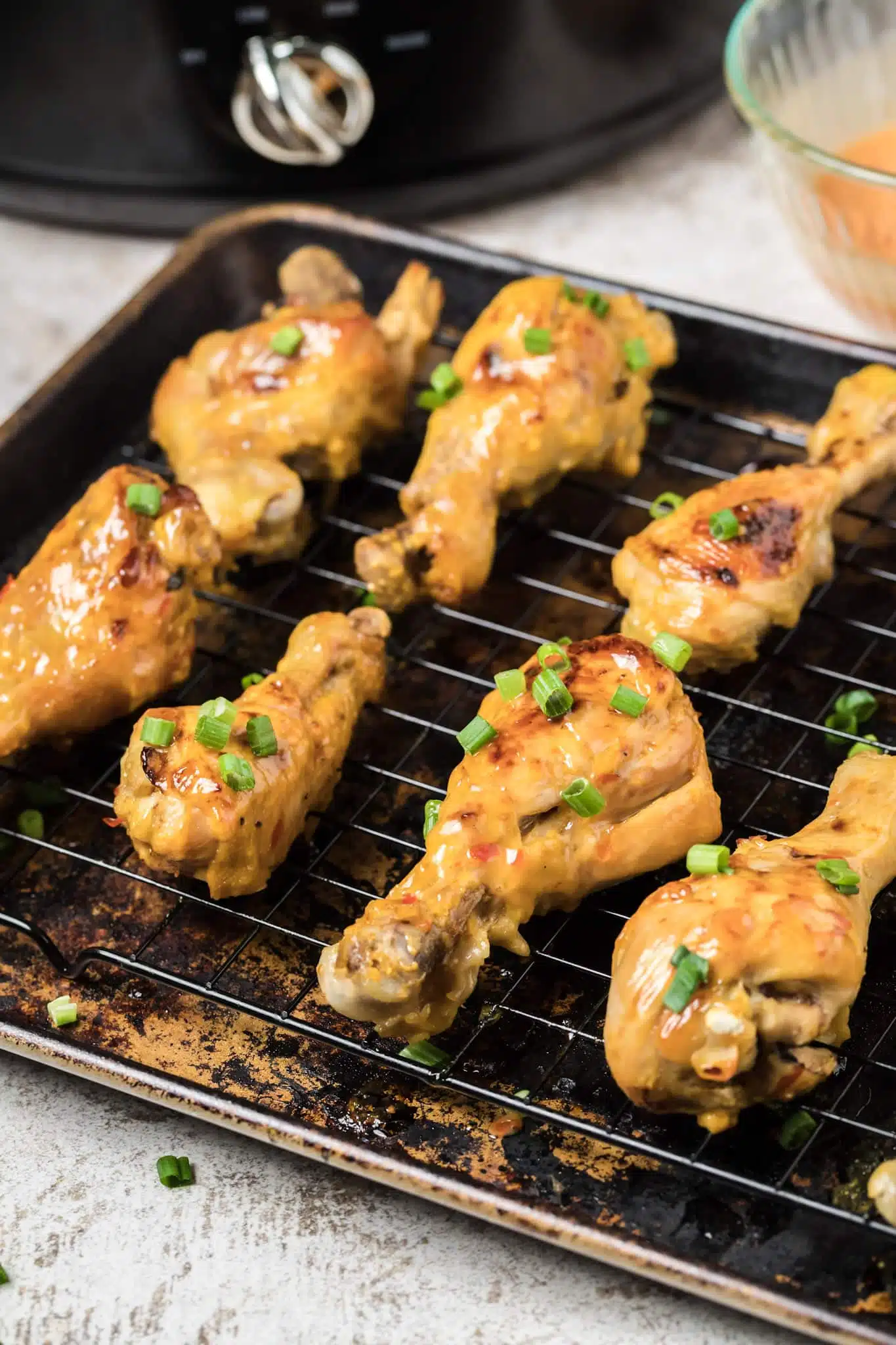 Creamy sweet and spicy chicken drumsticks cooked until tender in the slow cooker then broiled in the oven to make crispy skin.
22. BBQ Pulled Chicken
Easiest Crockpot BBQ Pulled Chicken! It's made with tender flavorful chicken thighs, a simple spice rub, and robust store-bought sauces to save time. This chicken makes for the ultimate BBQ chicken sandwiches!
21. Chicken Pot Pie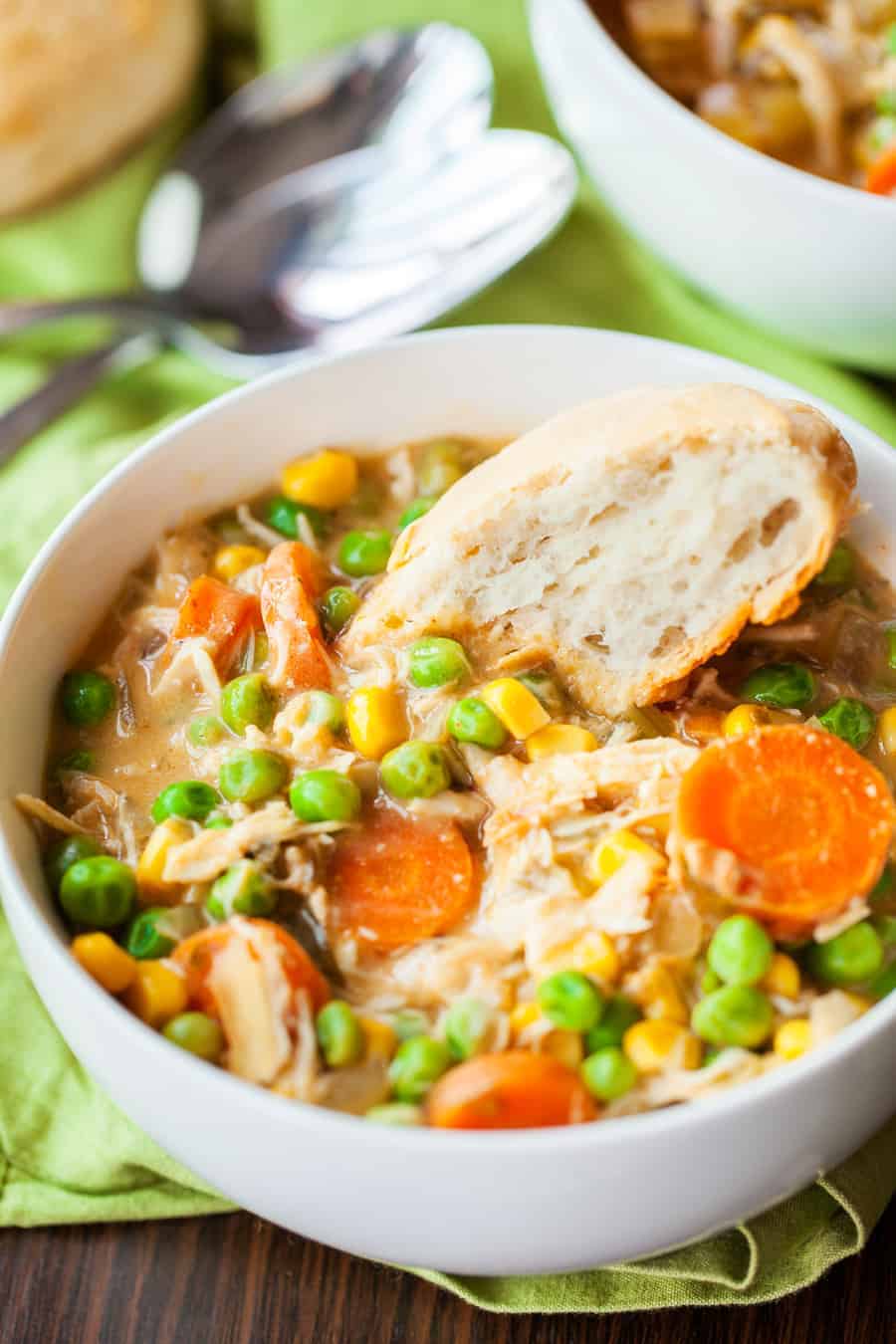 Create a delicious mouth-watering Slow Cooker Chicken Pot Pie! This recipe is ridiculously easy, jam-packed with flavor, and one of my family's favorite dishes. The seasoned pulled chicken and fresh-cut veggies marinated in spices all day create an amazing dinner you will be proud to serve up!
---
Easy Dinner Ideas
Low-Calorie Dinner
Sheet Pan Dinners Recipe
Cheap Dinners For A Family
Sunday Dinner Ideas For Families
---
20. Corn and jalapeno Dip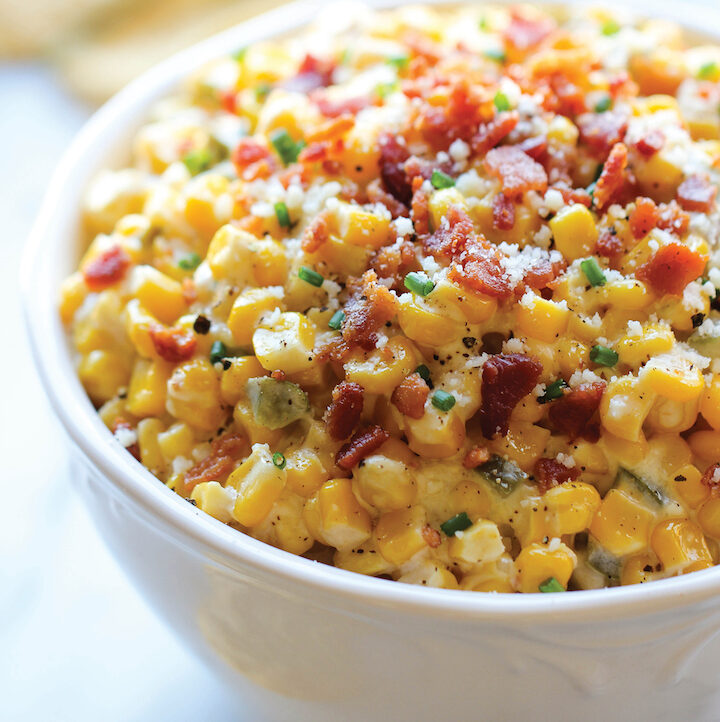 Simply throw everything in the crockpot for the easiest, creamiest dip ever. It's so good, you'll want to eat it with a spoon!
19. Honey Garlic Chicken
Slow Cooker Honey Garlic Chicken. Slow-cooked chicken breasts tossed in a sweet and tangy Asian-inspired sauce. An easy weeknight meal the whole family will love!
18. Chicken Tortellini Soup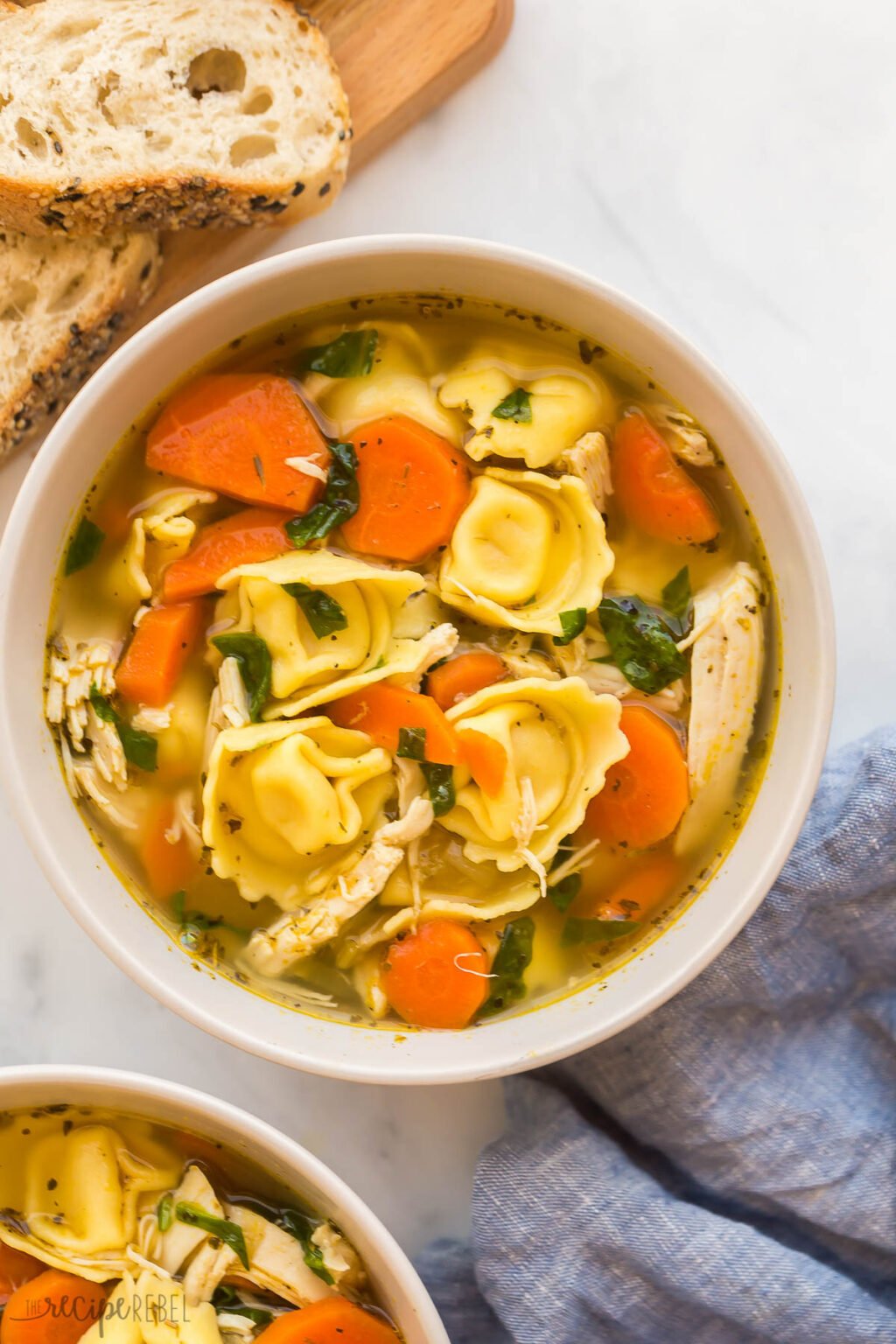 This Chicken Tortellini Soup is loaded with vegetables, tender shredded chicken,, and cheese tortellini! Easily made stovetop or crockpot, with fresh or frozen chicken!
17. Honey Garlic Chicken and Veggies

The easiest one-pot recipe ever. Simply throw everything in and that's it! No cooking, no sauteeing. SO EASY!
16. Chicken Marsala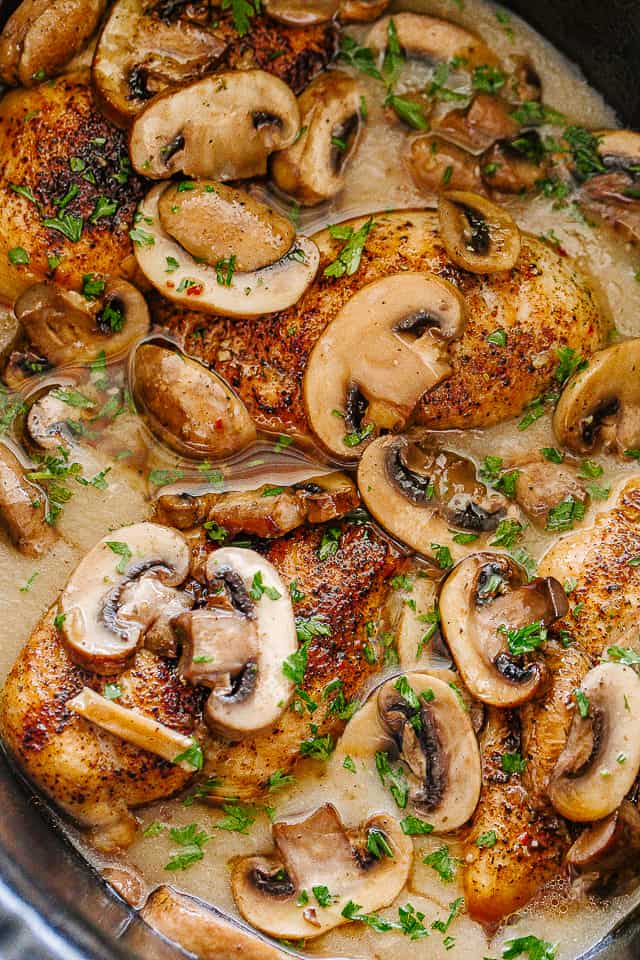 This Crock Pot Chicken Marsala recipe is a creamy, delicious, mushroom studded chicken dinner! You'll be amazed by how easy it is to make a restaurant-quality meal right at home with this simple recipe. Put your slow cooker to work with this flavorful chicken marsala.
15. Chicken and Dumplings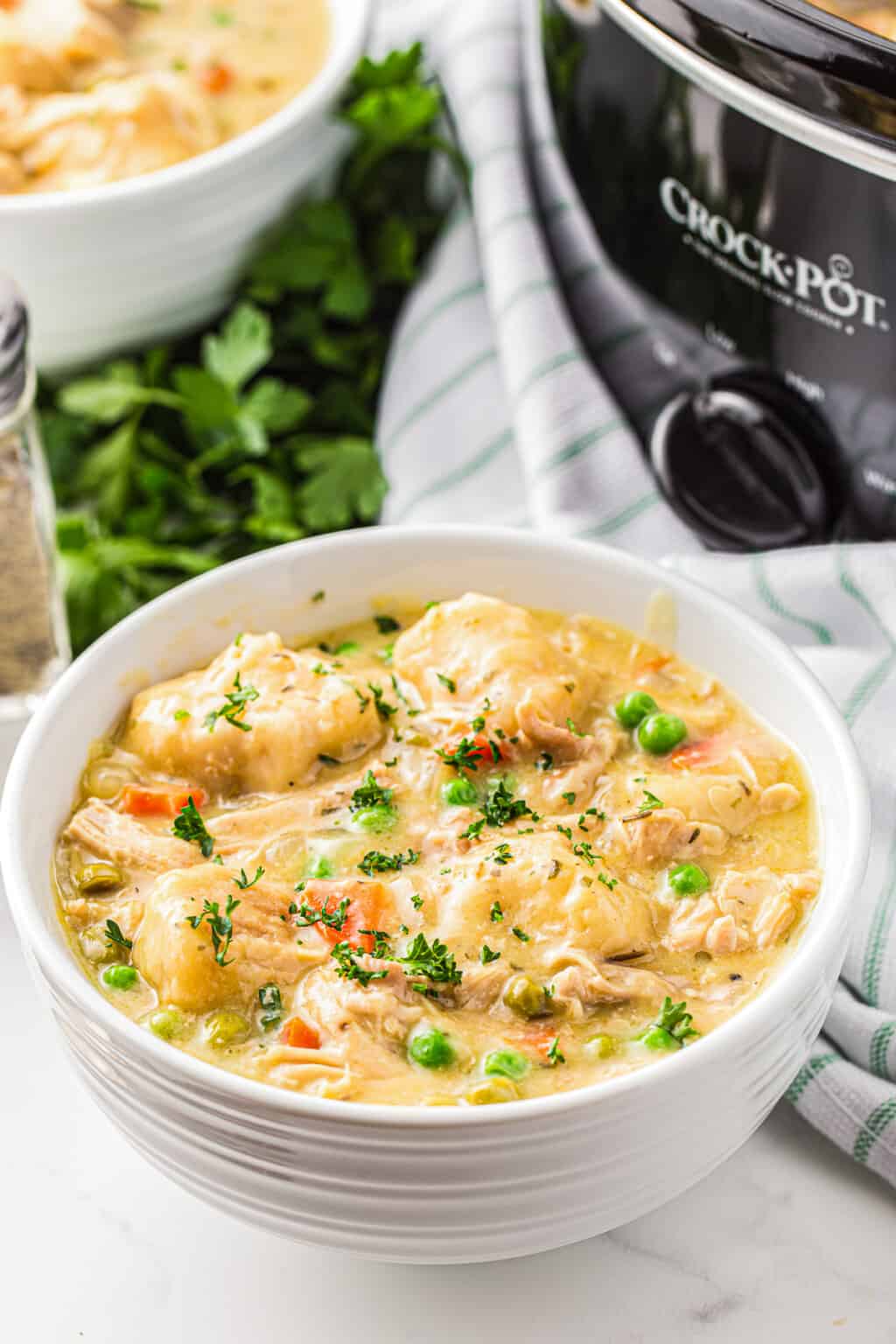 Get dinner on the table effortlessly with this Crockpot chicken and dumplings recipe. Requiring minimal prep, this creamy chicken casserole is topped with simple biscuits for one easy family dinner.
14. Ranch Chicken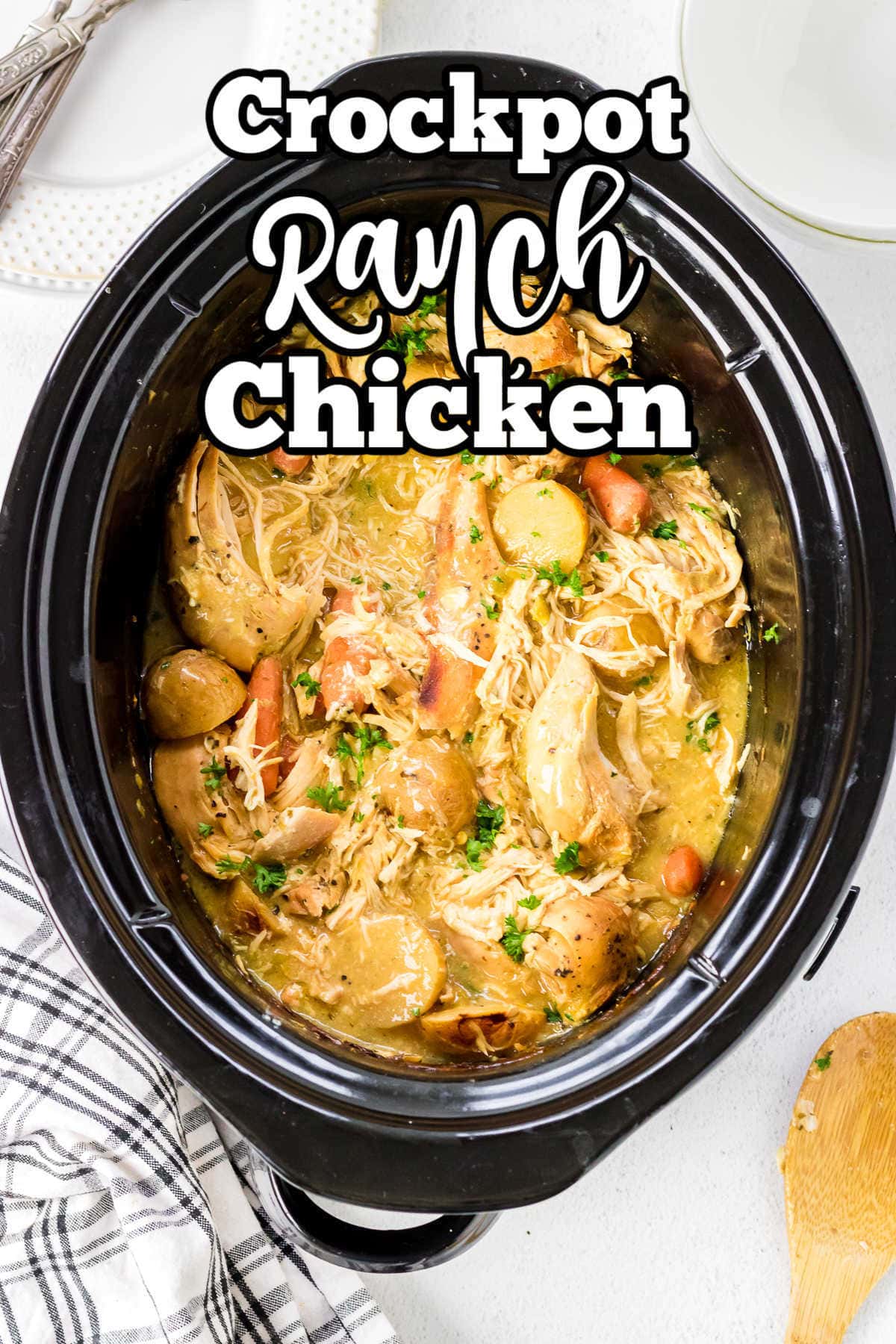 Weekday dinner magic! Your whole family will be licking their plates when you serve this Crockpot Ranch chicken and vegetables slow-cooked to tender perfection in a rich, creamy gravy! It's an easy one-pot meal!
13. Chicken and Rice Recipe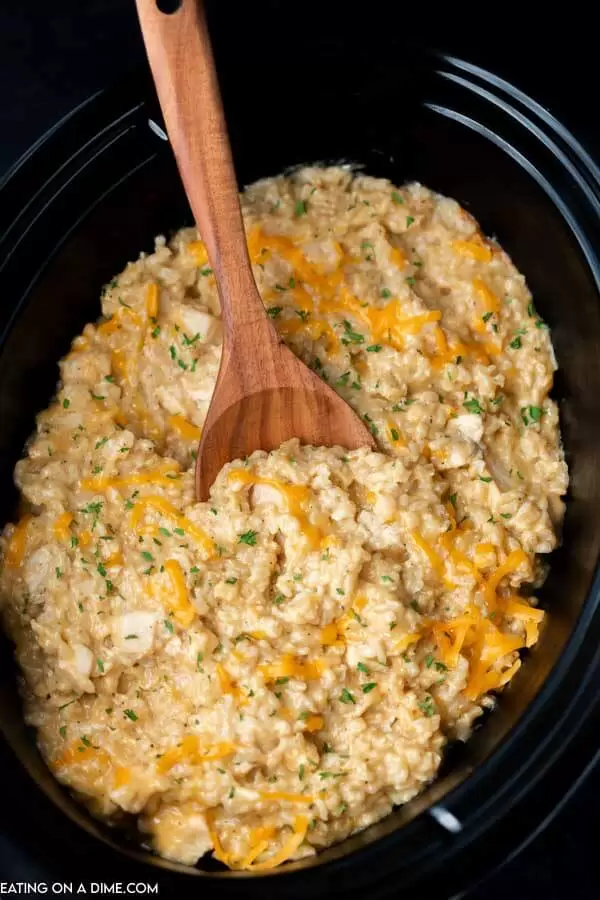 Get dinner on the table fast with this Crock Pot Chicken and Rice Recipe. The tender chicken and cheesy rice make an amazing meal your family will love.
12. Chicken Burrito Bowl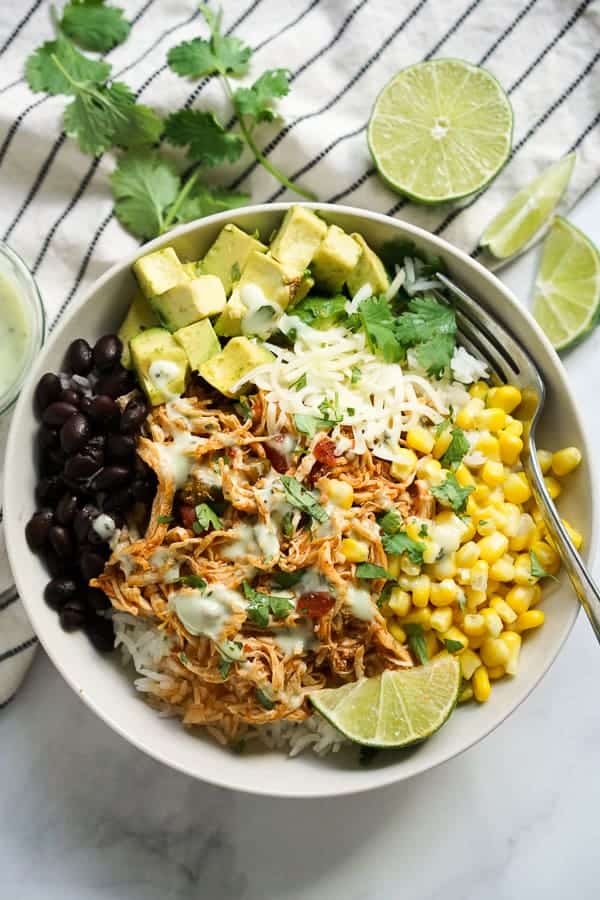 Mexican-inspired slow cooker chicken bowl combined with rice, black beans, corn, avocado, cilantro, cheese, and drizzled with a creamy and zesty Cilantro Lime Dressing. So easy and delicious! Perfect for meal prep as well.
11. Chicken Noodle Soup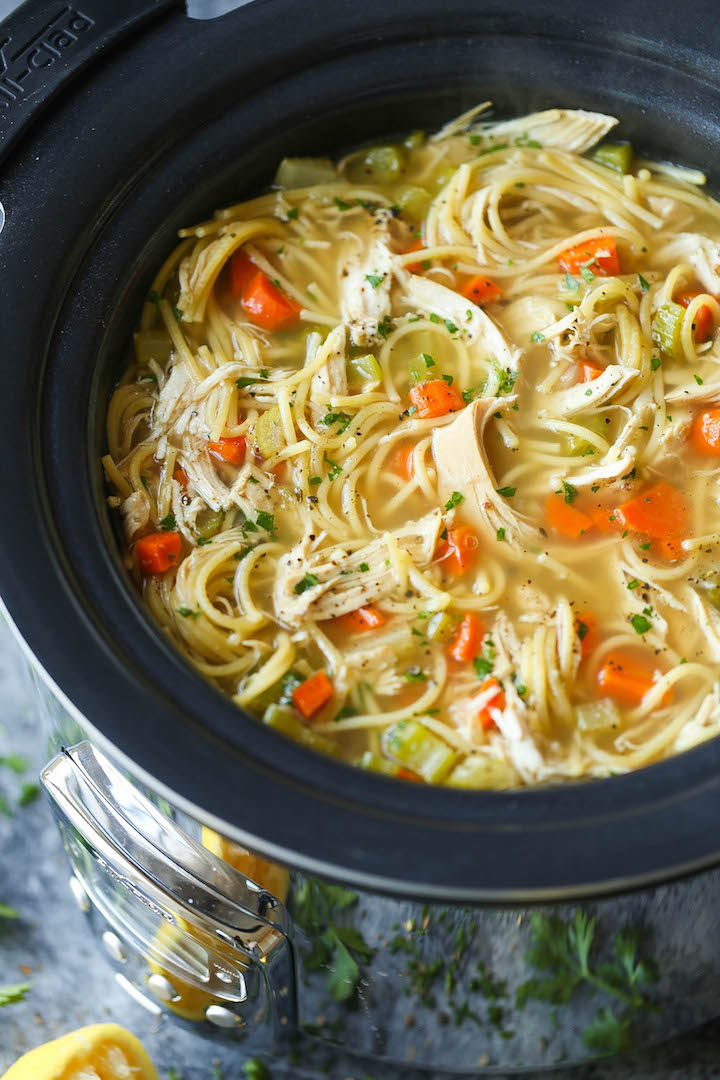 Made right in the crockpot! So hearty, comforting, and soothing. Perfect during the cold weather or fighting off a cold!
10. Carnitas Recipe
This Carnitas recipe has just a few simple ingredients and minimal prep time! It's juicy, tender, Mexican pulled pork… made with just a dry rub, a roast, and citrus juices! Doesn't get easier than that!
09. Chicken and Stuffing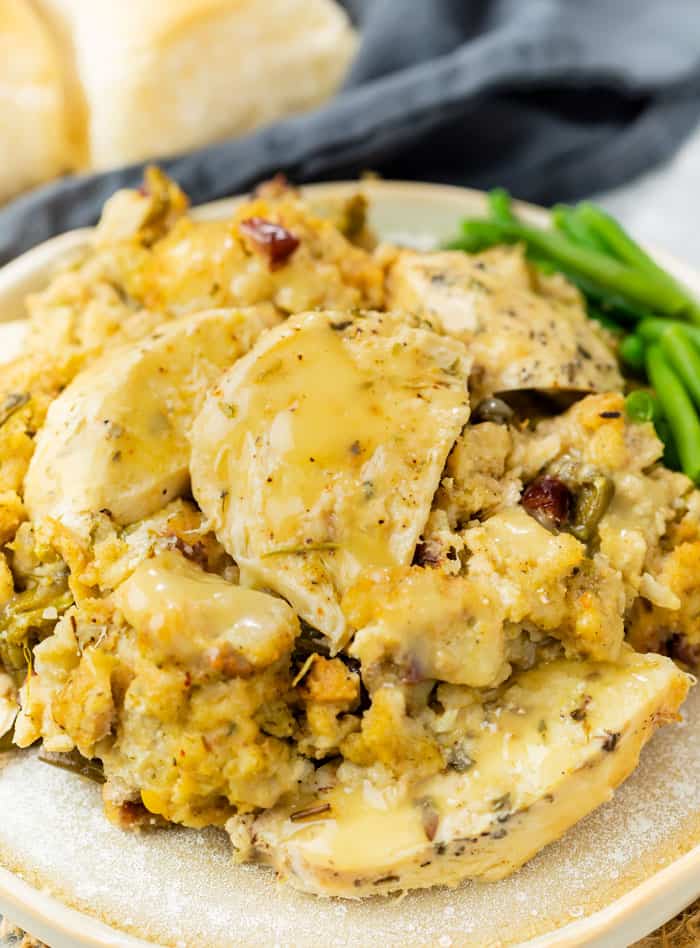 This easy Crock Pot Chicken and the Stuffing recipe includes seasoned chicken with savory stuffing and vegetables. Serve it casserole-style or with gravy and mashed potatoes!
08. Creamy White Chicken Chili
Creamy White Chicken Chili is so easy it can be made on the stovetop, in the slow cooker, or in the instant pot. I love to use leftover chicken, making this a super-fast weeknight meal!
07. Creamy Tortellini, Spinach And Chicken Soup
A creamy tomato soup with cheesy tortellini and chicken and then a pop of color from the bright green spinach.
06. Crockpot Lasagna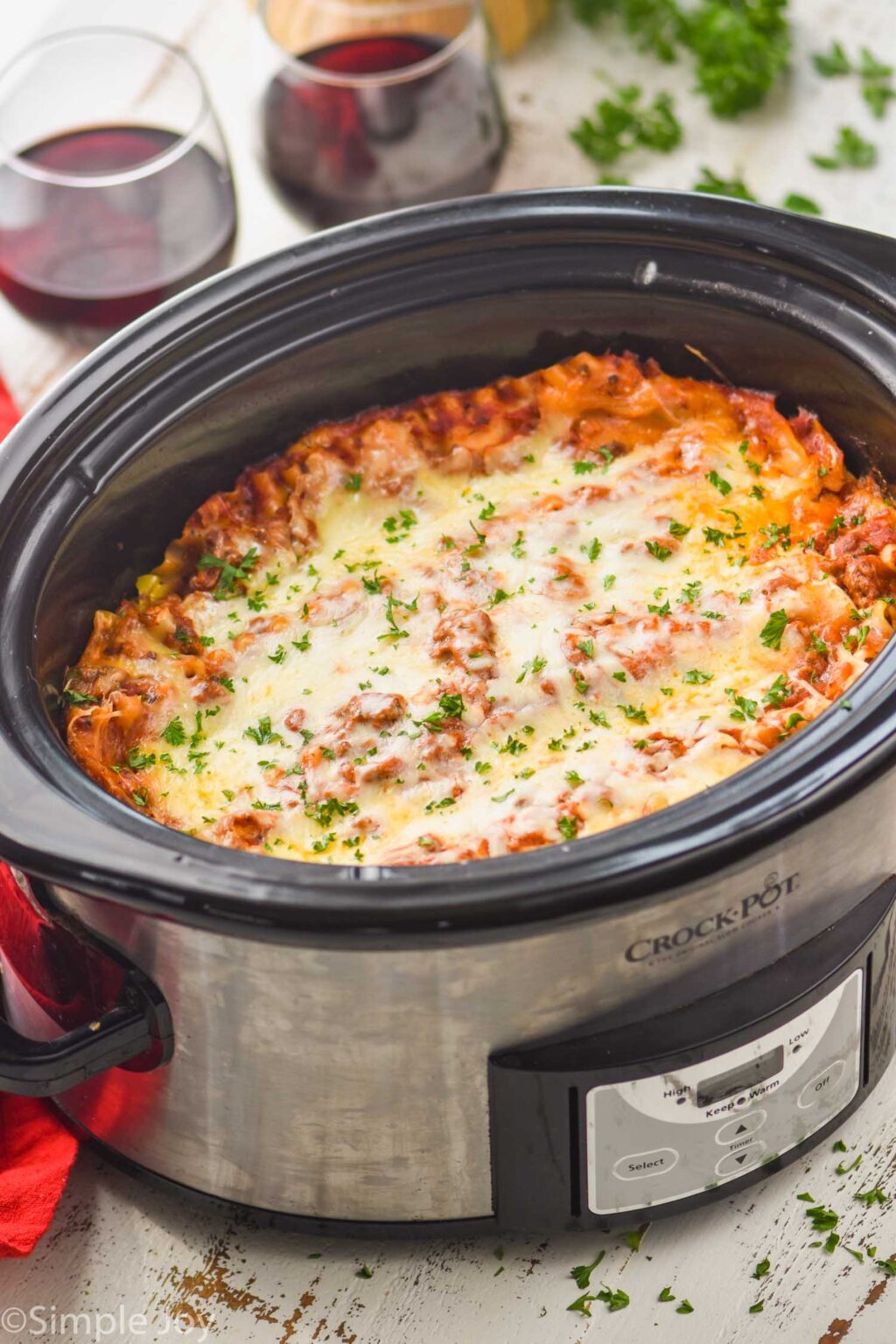 Crockpot Lasagna is a delicious slow cooker meal with the best sauce ever. Make this recipe and come home to an amazing and comforting dinner.
05. Cheesy Potato Soup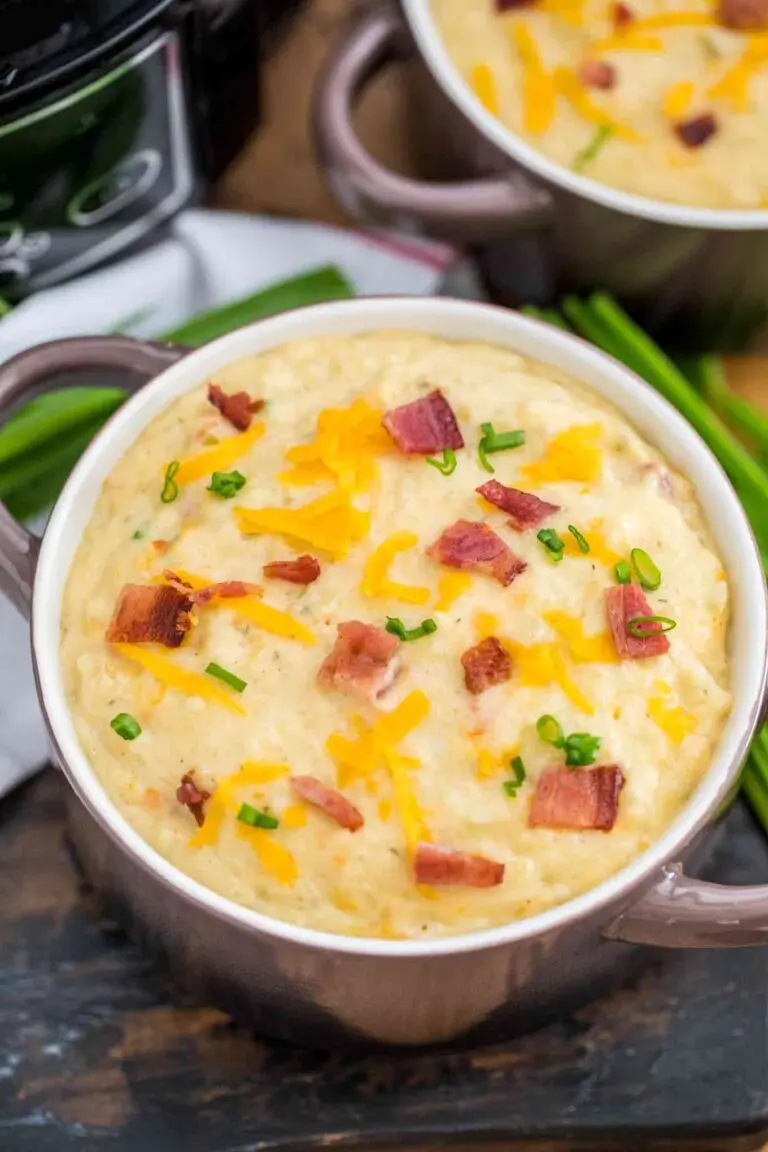 Crockpot Cheesy Potato Soup is ultra-creamy, rich, and flavorful. It cooks all day and is one of the best family soups you can make in the slow cooker!
04. Crack Chicken
With just a few ingredients, this Crock Pot Crack Chicken is amazingly easy, tasty, and super delicious. It's one recipe you'll be making over and over again!
03. Creamy Tuscan Slow Cooker Chicken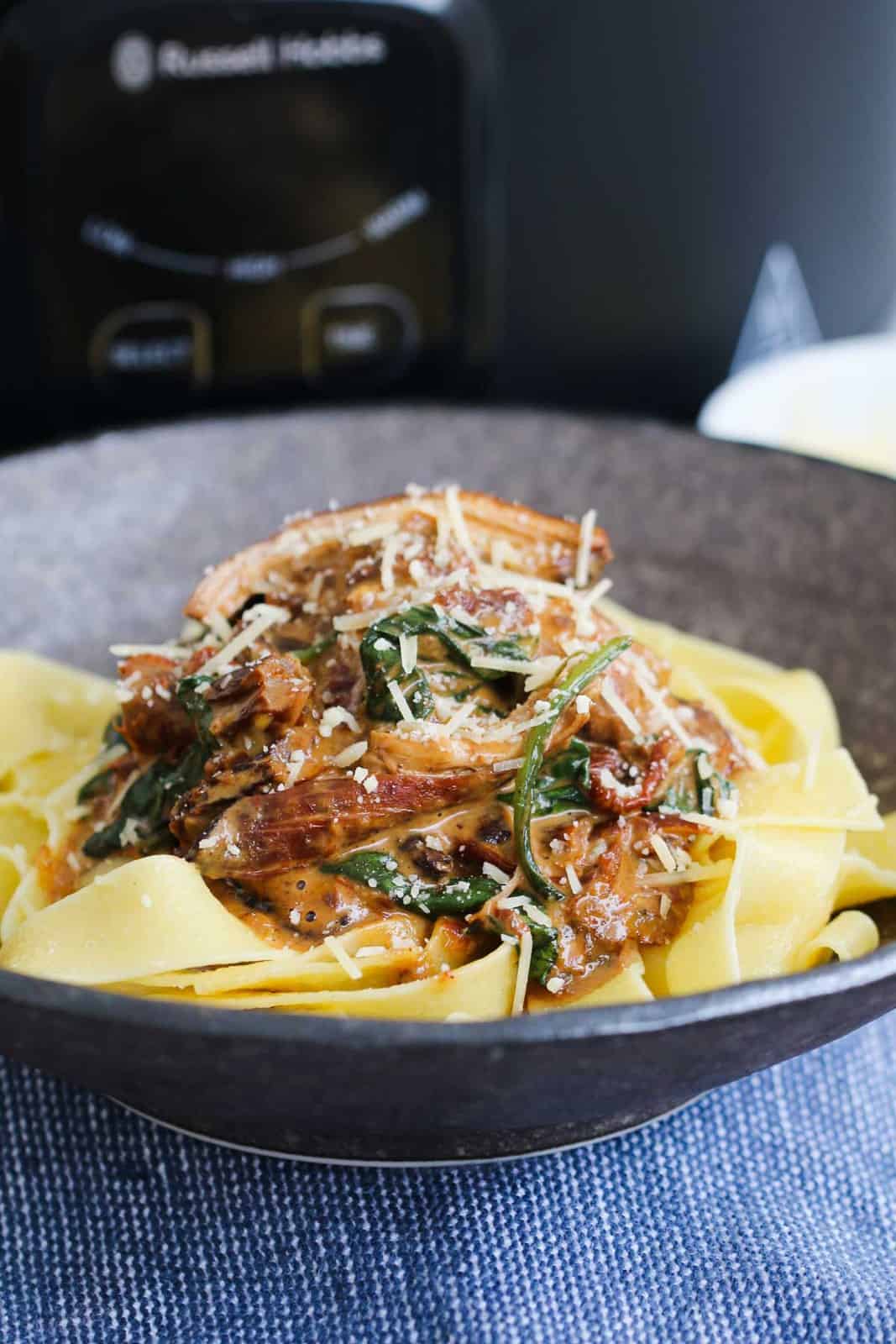 Creamy Tuscan Slow Cooker Chicken with sun-dried tomatoes, baby spinach, and parmesan cheese is the ultimate winter comfort food. Serve with pasta for a simple meal the whole family will love.
02. Buffalo Wild Wings Garlic Parmesan Chicken Pasta
Crockpot Buffalo Wild Wings Garlic Parmesan Chicken Pasta is a creamy and delicious dish that combines all our favorites like Buffalo Wild Wings Garlic Parmesan Garlic sauce, chicken, cream cheese, and pasta that is sprinkled with a bit of parmesan which is the perfect makings for a great dinner when you are short on time throughout the week!
01. Taco Crock Pot Tater Tot Casserole
It is easy to make and super yummy…one of those recipes that everyone will like from young to old! It is a great way to change up taco night!