When it comes to cooking, There are many different healthy crockpot recipes available in the world that can be made in a slow cooker. These crockpot recipes include chicken dishes, soups, stews, and even side dishes.
In the hustle and bustle of our daily lives, finding time to prepare nutritious meals can often feel like a daunting task.
That's where the trusty crockpot comes to the rescue! Slow cooking not only saves you time but also helps retain the nutritional value of your ingredients.
In this article, we'll explore a range of mouthwatering and healthy crockpot recipes that will tantalize your taste buds while keeping your health in check.
🚀 Always Fresh, Always Relevant 🚀: – We are delighted to let you know that we are continuously refresh and enhance our blog posts to ensure they remain informative and engaging for our readers.
Convenience of Crockpot Cooking
One of the most significant challenges to healthy eating is the perception that it's time-consuming and arduous.
This is where the magic of crockpot cooking comes into play. Crockpots, or slow cookers, are a culinary marvel that simplifies the process of preparing wholesome meals.
Imagine tossing in your favorite ingredients in the morning, setting the timer, and returning home to a fragrant, perfectly cooked dinner.
Crockpot cooking offers unparalleled convenience, making it easier than ever to embrace healthy eating, even in our hectic lives.
Healthy Dinner Recipes
Healthy Egg Salad Recipe
Healthy One-Pot Dinner Recipes
Healthy Low Carb Chicken Recipes For Weight Loss
Benefits of Crockpot Cooking
Time-Saving Advantages
In our fast-paced lives, time is a precious commodity, and finding moments for wholesome cooking can be a challenge. This is where the time-saving advantages of crockpot cooking truly shine. Here's why:
Minimal Hands-On Time: Crockpot cooking minimizes the need for constant monitoring and stirring. Once you've assembled your ingredients and set the timer, you can go about your day without worrying about your meal.
Effortless Multitasking: While your crockpot works its magic, you can focus on other important tasks or simply relax. It's the ultimate kitchen multitasker, allowing you to reclaim valuable time.
Ideal for Busy Schedules: Whether you have a demanding job, a hectic family life, or a bustling social calendar, crockpot cooking accommodates it all. It's a practical solution for those who struggle to find time to prepare nutritious meals.
Nutritional Benefits
Healthy eating begins with the quality and nutritional value of the foods you consume. Crockpot cooking offers several nutritional benefits:
Preservation of Nutrients: The slow and gentle cooking process of crockpots helps preserve the nutritional content of ingredients. Vitamins, minerals, and flavors are retained, ensuring your meals are as healthy as they are delicious.
Lean Protein Retention: Crockpot recipes often feature lean proteins like chicken and turkey. Slow cooking keeps these proteins tender while reducing the saturated fat content, making your meals heart-healthy.
Abundance of Vegetables: Many crockpot recipes incorporate an array of colorful vegetables. Slow cooking allows these veggies to release their flavors, creating nutrient-rich dishes packed with vitamins and antioxidants.
Easy Meal Preparation
Simplicity is at the heart of crockpot cooking, making meal preparation a breeze:
Minimal Prep Time: Crockpot recipes typically require little preparation. Chop your ingredients, add them to the pot, and let time and heat work their magic.
Versatile Ingredients: Crockpot recipes often use pantry staples and versatile ingredients. You don't need exotic items to create delicious, nutritious meals.
One-Pot Wonder: Most crockpot recipes are one-pot wonders, reducing the number of dishes to clean up afterward. This simplicity is a bonus for busy households.
Make Ahead and Freeze: Many crockpot dishes can be prepared in advance and frozen for future use. This is a lifesaver on days when cooking from scratch is just not an option.
With time-saving advantages, enhanced nutritional benefits, and a focus on easy meal preparation, crockpot cooking emerges as a valuable tool in your quest for healthier eating. It not only simplifies the cooking process but also allows you to prioritize nutrition without sacrificing taste or your precious time.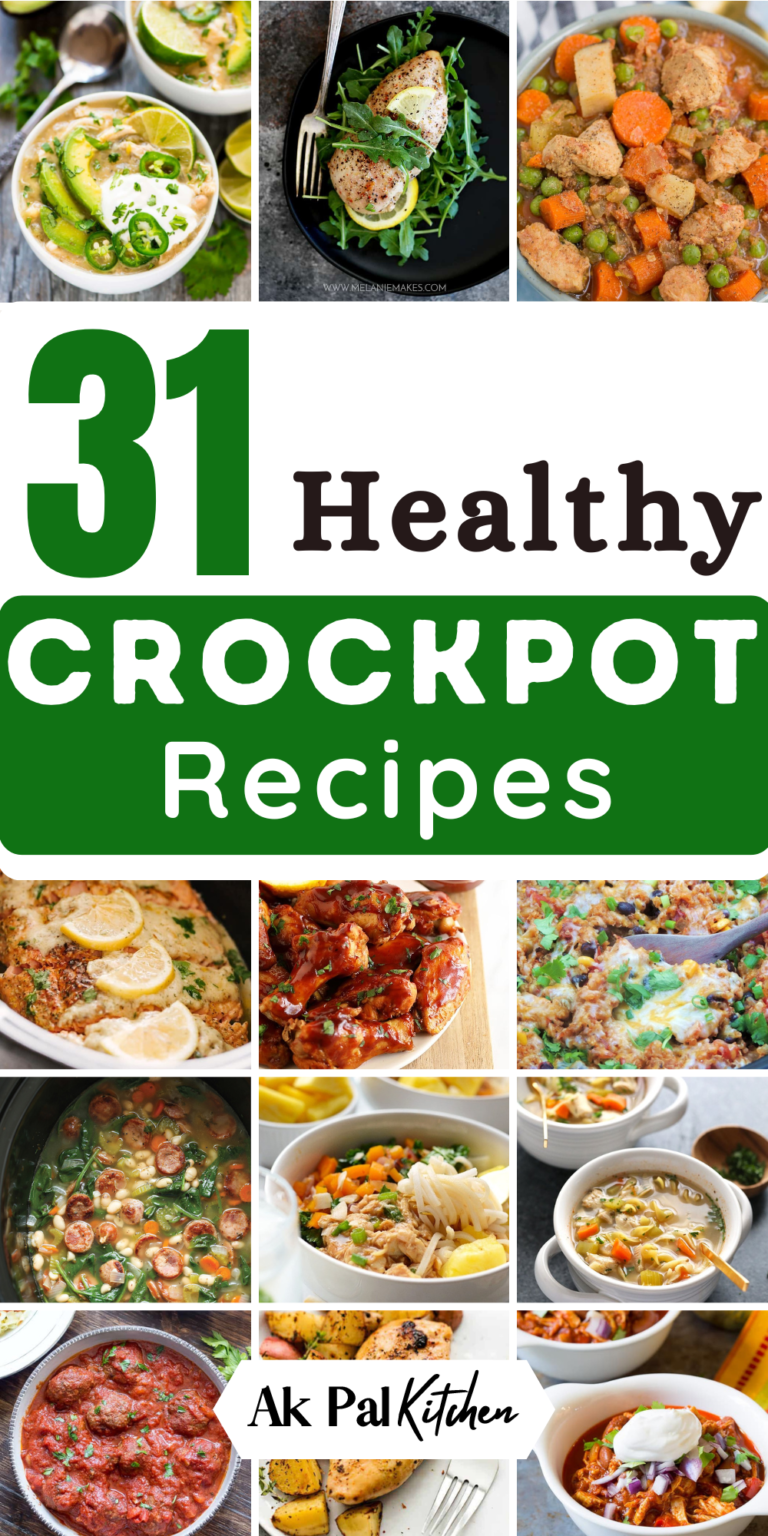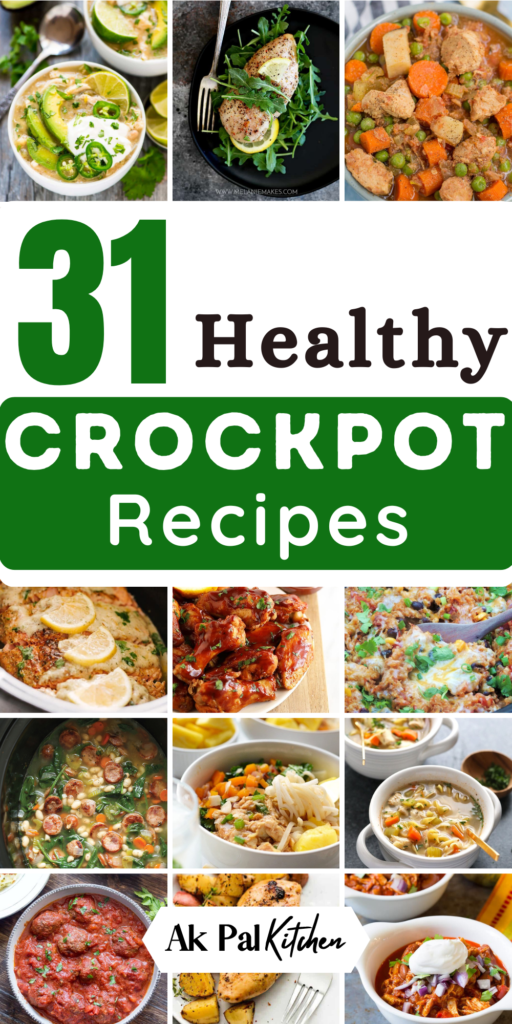 Crockpot Versus Slow Cooker
Crockpots and slow cookers are terms often used interchangeably, but they can have subtle differences:
Crockpot: This term is a brand name that has become synonymous with slow cookers. Crockpots are a type of slow cooker known for their durability and even heating.
Slow Cooker: This is a more general term for any kitchen appliance designed to cook food slowly over a long period at a low temperature. Slow cookers come in various sizes, shapes, and features, including programmable settings.
Crockpot Sizes and Capacities
When selecting a crockpot, consider the following factors:
Size: Choose a size that matches your typical batch size and storage capacity.
Features: Some crockpots offer programmable settings, timers, and multiple heat options for added convenience.
Shape: Oval-shaped crockpots are great for roasts and larger cuts of meat, while round ones are versatile for various recipes.
Removable Insert: Look for a crockpot with a removable insert for easy cleaning.
Lid Seal: A tight-fitting lid is crucial to keep moisture and flavor locked in during cooking.
Temperature Control: Ensure the crockpot has options for low, high, and sometimes even a keep-warm setting.
Products are recommend
" Affiliate links provided for your convenience, please read my disclosure for more information."
Tips for Successful Crockpot Cooking
Mastering the art of crockpot cooking involves more than just tossing ingredients into the pot. Here are essential tips to ensure your crockpot meals turn out perfectly every time:
Proper Layering of Ingredients
Meat on the Bottom: Place meat or protein at the bottom of the crockpot. This ensures it gets the most direct heat, allowing it to cook thoroughly.
Dense Vegetables Next: Layer dense vegetables like carrots, potatoes, and onions on top of the meat. They take longer to cook and benefit from the proximity to the heat source.
Soft Vegetables on Top: Add softer vegetables, such as bell peppers, tomatoes, or leafy greens, toward the end of cooking to prevent them from becoming overly mushy.
Seasoning Layers: Distribute seasonings evenly throughout the layers to ensure a balanced flavor profile.
Liquid at the Base: Pour liquids like broth, sauces, or wine over the ingredients to create a flavorful base and prevent dryness.
Setting the Right Temperature and Cooking Time
Low and Slow: For most recipes, using the low heat setting results in more tender and flavorful dishes. High heat is best for recipes with shorter cooking times.
Follow Recipe Instructions: Pay close attention to the recommended cooking times and temperatures in your recipe. Every crockpot varies, so trust your recipe as a guide.
Avoid Constant Opening: Resist the urge to open the lid frequently. Each time you lift the lid, heat escapes, and cooking time is extended.
Test for Doneness: Use a food thermometer to ensure meat reaches a safe internal temperature. For example, poultry should reach 165°F (74°C).
Adjust Cooking Time: If a recipe calls for a shorter cooking time, you can extend it on the low heat setting for more tenderness and flavor development.
Avoiding Common Mistakes
Overfilling: Don't fill your crockpot to the brim. Leave some space for ingredients to expand and for proper circulation of heat and flavors.
Adding Dairy Early: Dairy products like milk or cream can curdle when subjected to long, slow cooking. Add them towards the end of the cooking time.
Using Frozen Ingredients: It's safer to thaw meat and vegetables before adding them to the crockpot. Frozen ingredients can slow down cooking and lead to uneven results.
Excessive Liquid: Unless the recipe calls for a lot of liquid, avoid adding too much. Crockpots don't lose moisture like stovetop cooking, so you'll end up with a watery dish.
Ignoring Size Matters: Chop ingredients into uniform sizes to ensure even cooking. Smaller pieces may cook faster, while larger ones could remain undercooked.
Browning for Flavor: While not mandatory, browning meat and some vegetables before adding them to the crockpot can enhance the overall flavor of your dish.
By following these tips for proper layering, setting the right temperature and cooking time, and avoiding common mistakes, you'll be well on your way to becoming a crockpot cooking pro.
These guidelines will help you create consistently delicious and nutritious meals with ease.
Delicious and Nutritious Crockpot Recipes
31. Lemon Garlic Butter Chicken Thighs
This Crockpot lemon chicken thighs recipe is easy and delicious, with outstanding flavors!
30. Minestrone Soup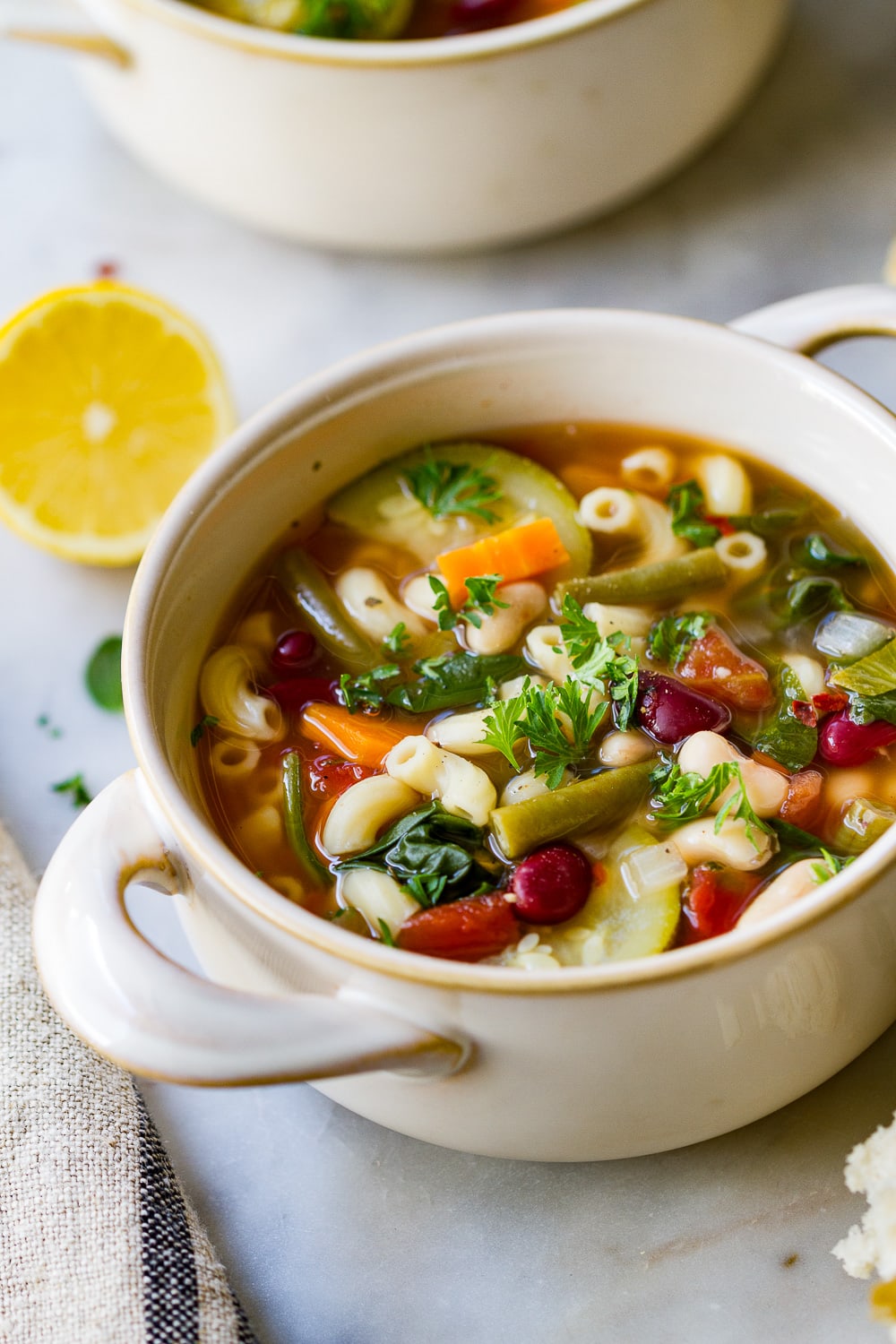 Loaded with fresh vegetables, beans, pasta and cozy rich flavors of tomato and herbs, this healthy minestrone soup is naturally low fat, yet it's packed with protein and fiber!
29. Cheesy Crockpot Chicken and Rice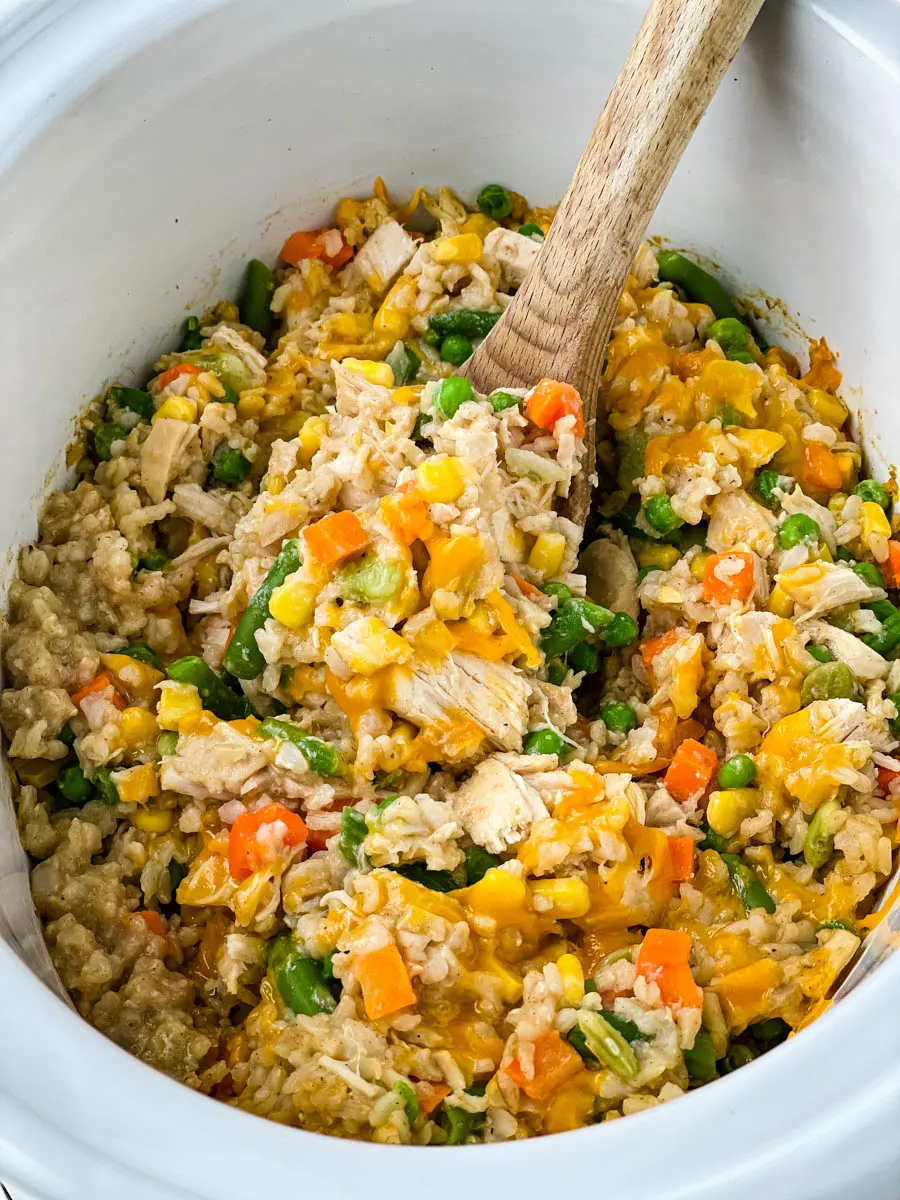 This Slow Cooker Crockpot Chicken and Rice is the perfect, healthy one-pot meal for weeknight dinners.
Simply dump your ingredients in the slow cooker and let it do the work. This dish has chicken (chicken breasts, thighs, or drumsticks), brown rice, veggies, and cheese.
28. Crockpot Thai Chicken Curry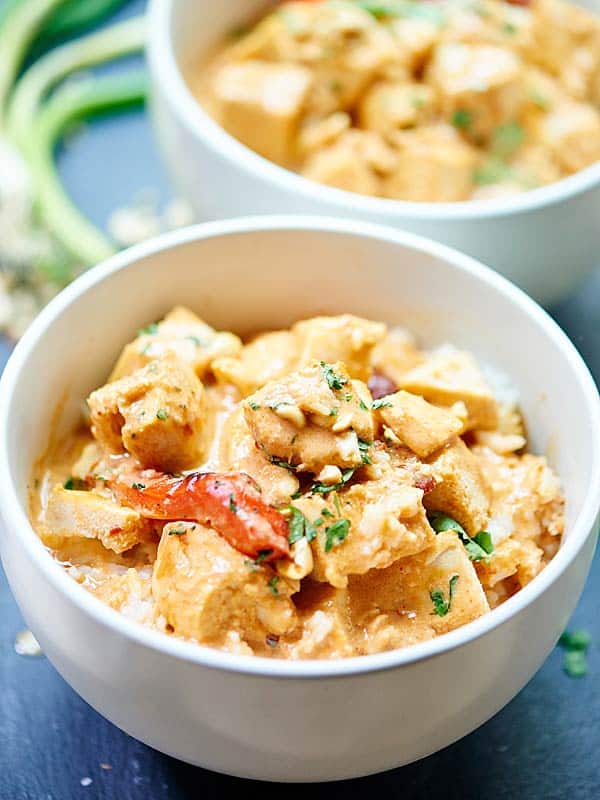 This Crockpot Thai Chicken Curry is healthy, tasty, & only takes one dish & five minutes to put together! 3 hours of cook time & you've got one yummy meal!
27. Ratatouille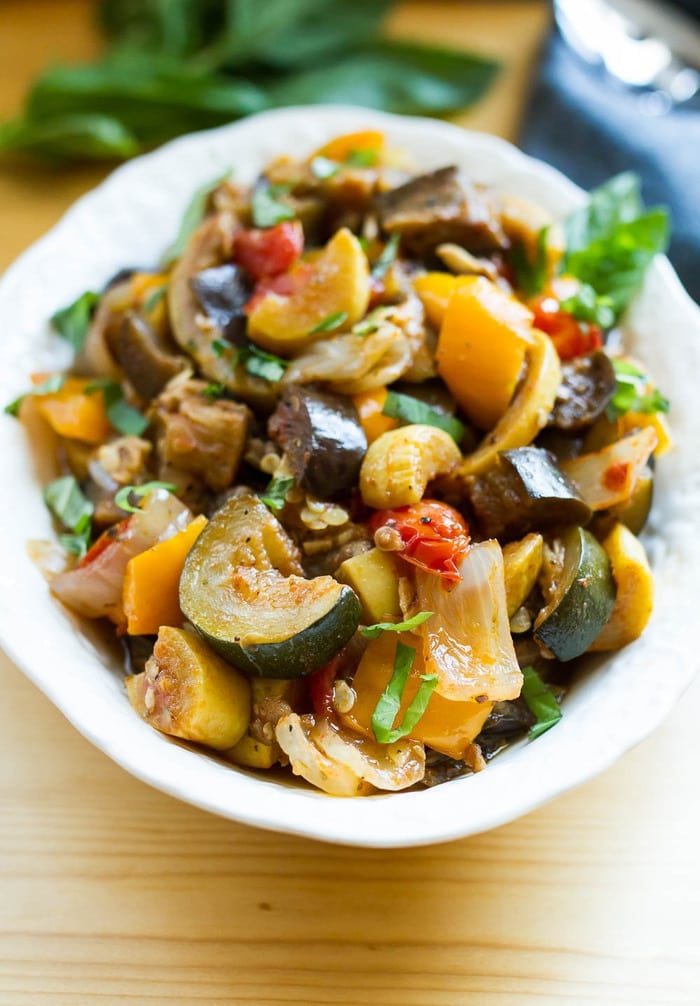 A delicious slow cooker ratatouille with summer vegetables. Serve as a side, over rice or quinoa, with a grilled protein or even in an omelet.
26. Moroccan Chickpea Stew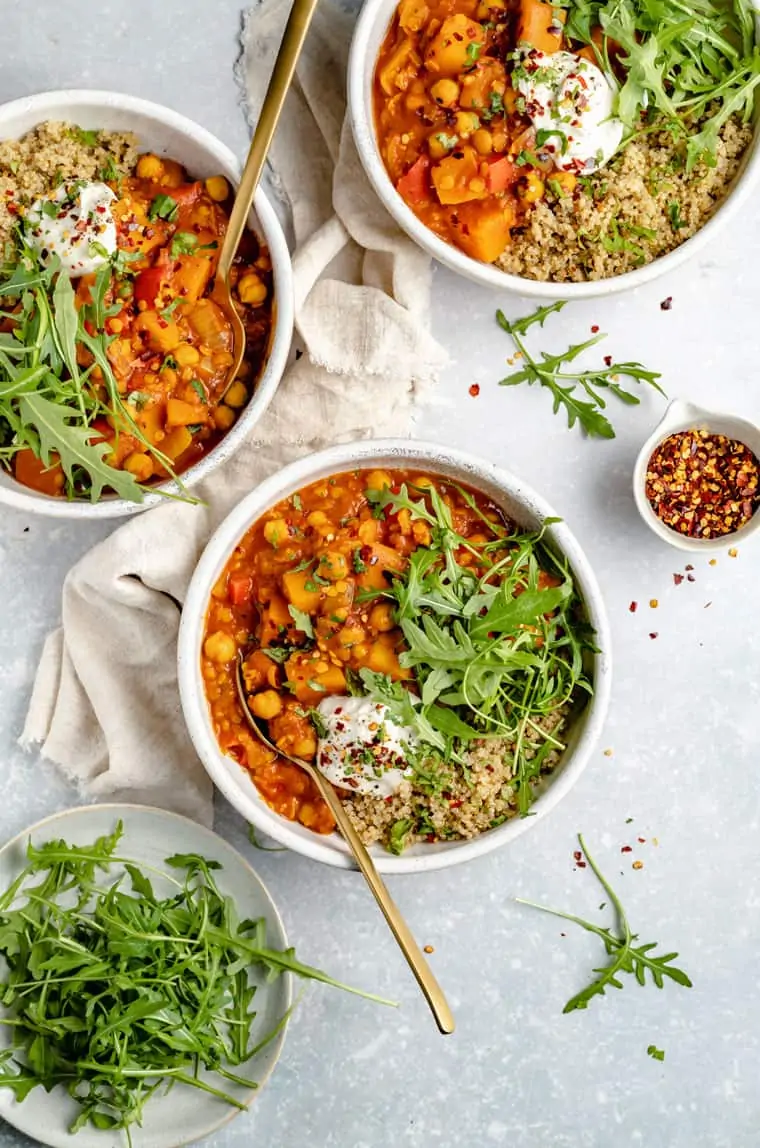 This slow cooker Moroccan Chickpea Stew is filled with tons of vegetables but is hearty and comforting. It's easy to make, is healthy and totally delicious!
25. Vegetarian Chili
This vegetarian chili recipe is packed with fresh veggies for maximum nourishment. Plus, it's super quick and easy to make, either on the stove top or in the slow cooker.
24. Sweet Potato Turkey Chili
This sweet potato ground turkey chili is the best healthy, quick, gluten-free, and dairy-free dinner recipe. Perfect for a fall nig at home.
23. Vegan Lentil Soup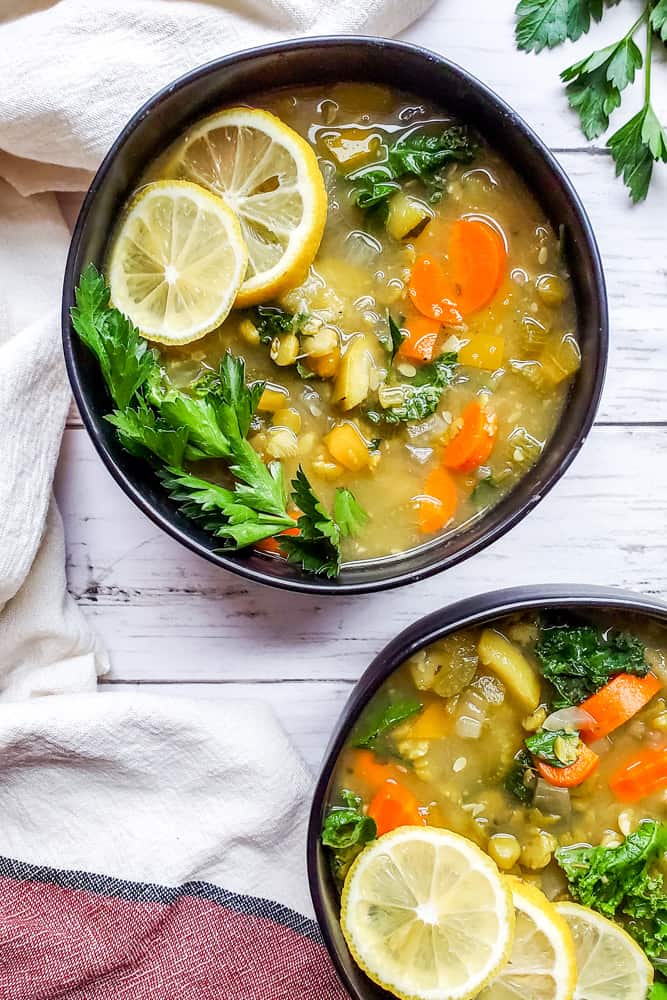 This Crockpot Vegan Lentil Soup Recipe is perfect for a simple and healthy weeknight family dinner. Packed with kale, carrots, lentils and lemony goodness!
22. Vegetable Quinoa Soup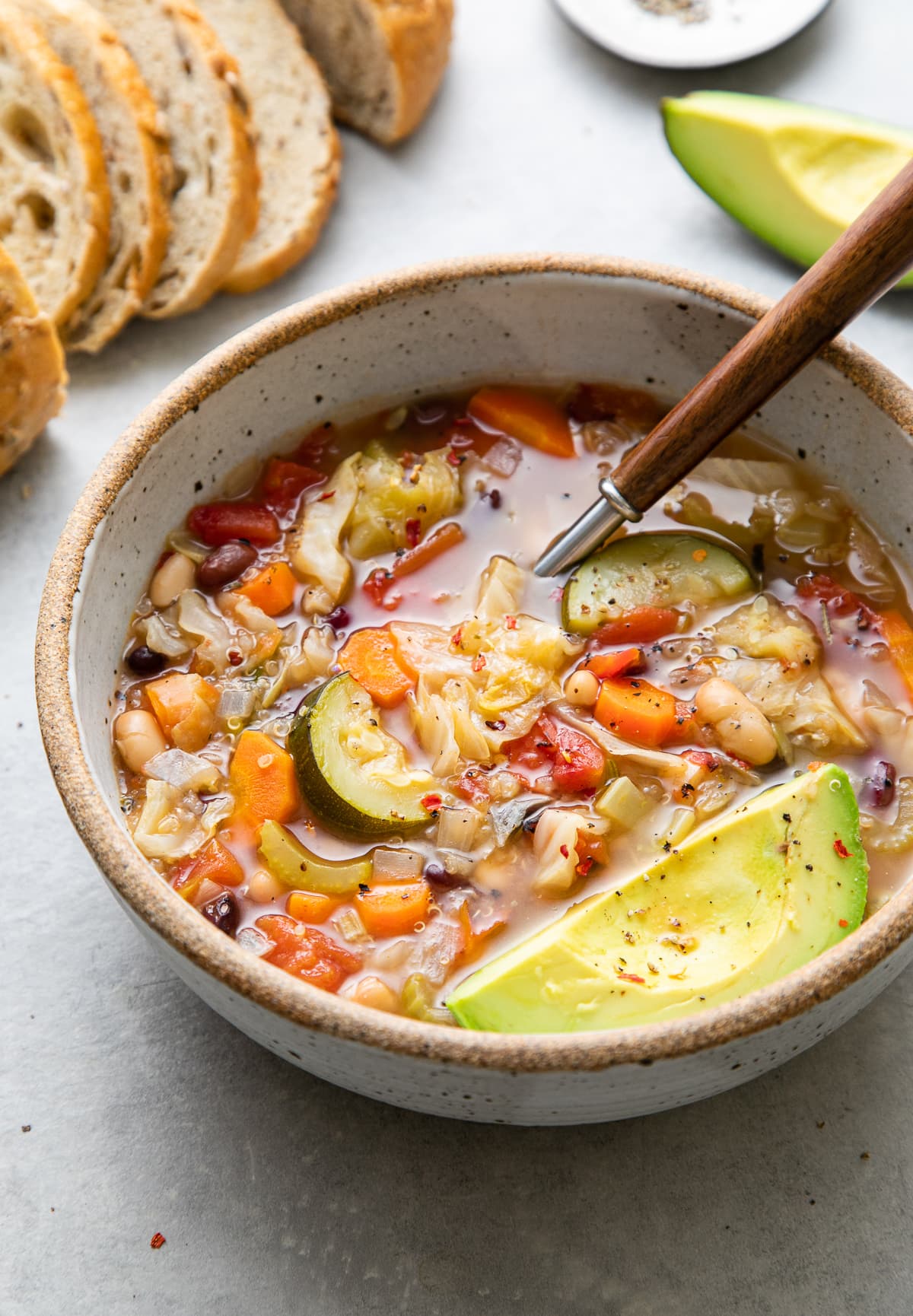 Bursting with vegetables and flavor, this vegetable quinoa soup recipe is another great vegan soup for the crockpot, Instant Pot or stovetop!
21. Chicken Vegetable Soup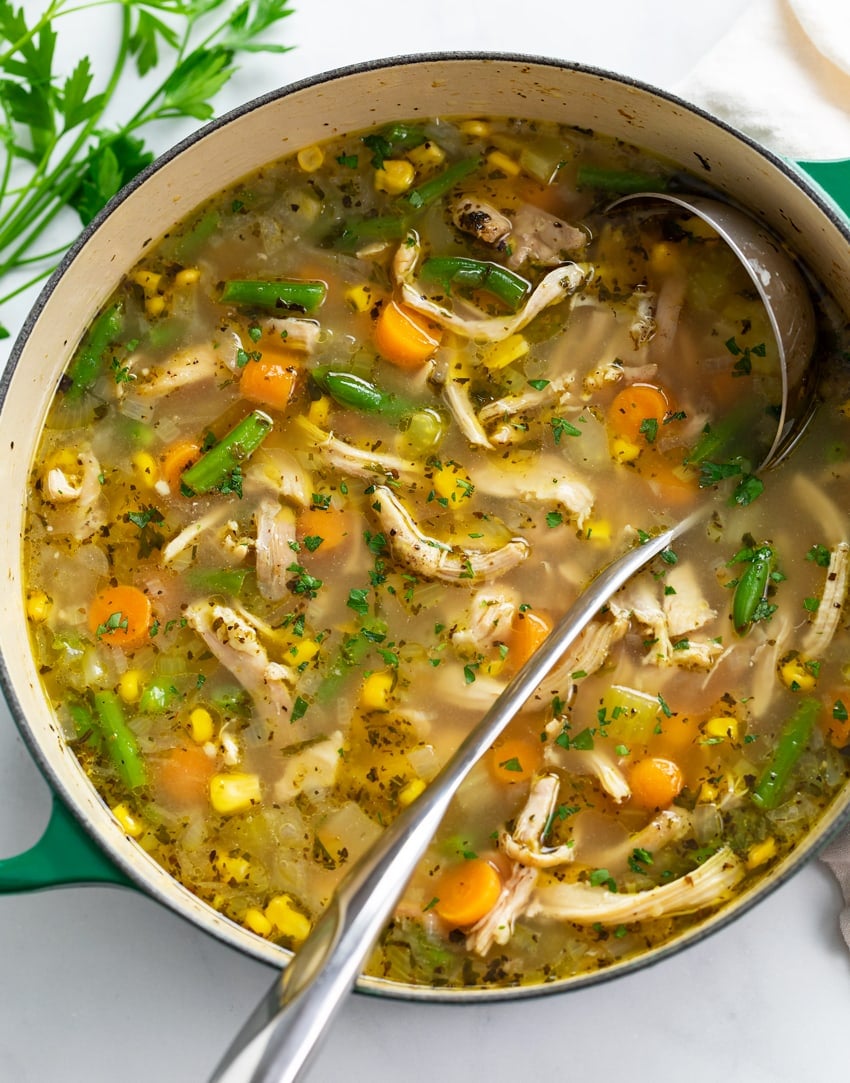 Homemade Chicken Vegetable Soup is an easy recipe that's both freezer and crock pot friendly! Optional additions include rice, pasta, potatoes, and more!
20. Roasted Red Pepper Chicken Chili Recipe
Slow cooker roasted red pepper chicken chili recipe, a rich and tangy chili, yet easy on your waistline. Perfect for new year's resolutions!
19. Creamy Tuscan Garlic Chicken Recipe
Creamy Tuscan garlic chicken in the slow cooker makes an easy low carb dinner the family will love. Just 15 minutes prep for this Crock Pot Tuscan chicken recipe!
18. Chicken and Rice
Honey garlic easy cheesy crockpot chicken and rice casserole with veggies. Simple and SO yummy! A family favorite healthy crockpot meal.
This easy crockpot recipe is made with real ingredients, gluten-free, and freezer-friendly. Even kids love it!
17. Italian Chicken & Potatoes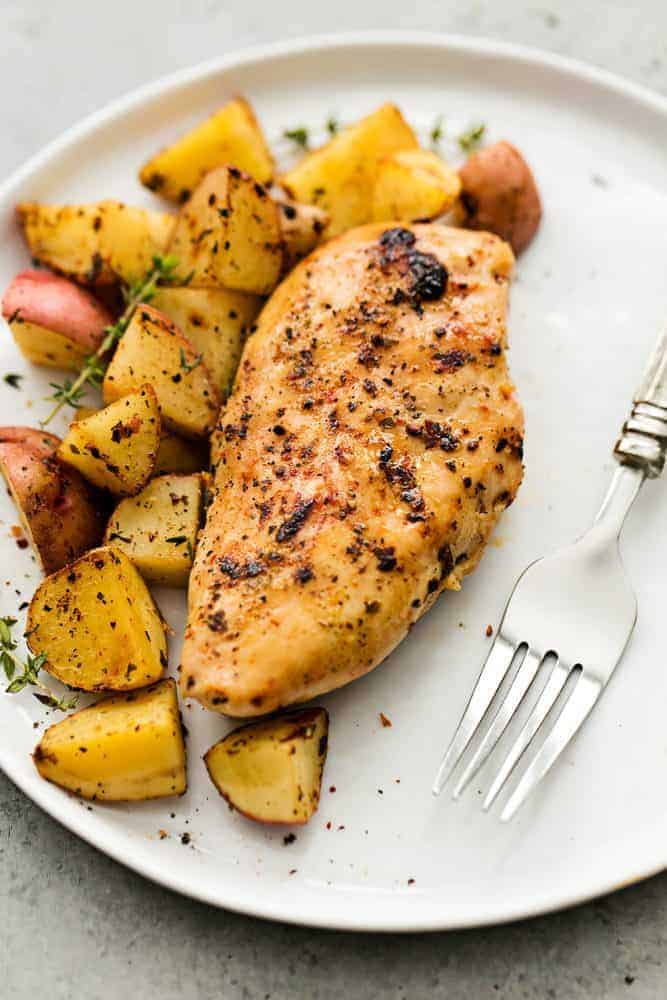 Slow cooker Italian chicken and potatoes is such an easy meal to make but packed with such amazing flavor! The entire family will love this hearty meal in one.
16. Hamburger Helper Recipe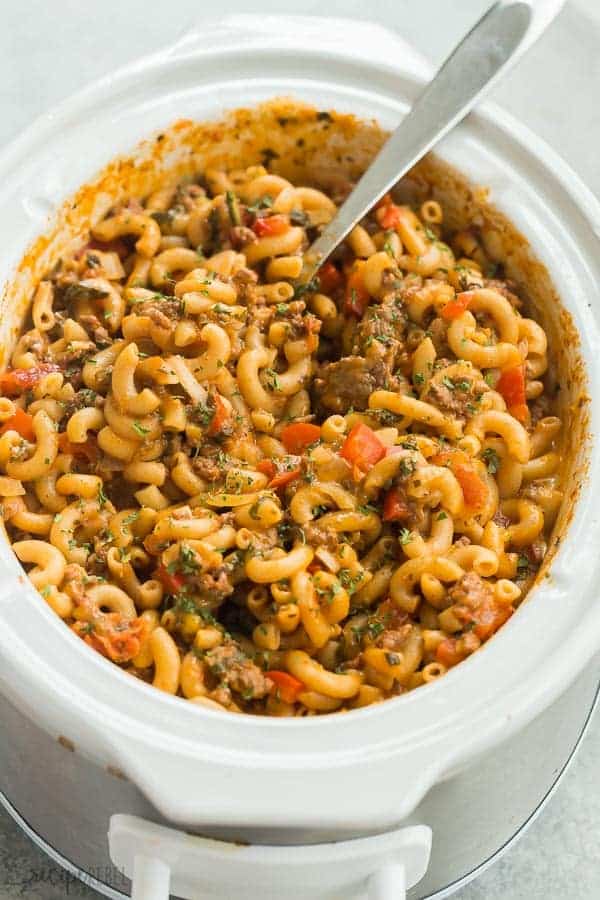 A healthier, homemade version of Hamburger Helper made completely in the slow cooker.
---
Crockpot Pizza Recipe
crockpot chicken recipes
Summer Crockpot Recipes
Crockpot Dinner Ideas Recipe
---
15. Crack Chicken
Creamy, cheesy & SO addicting, crockpot crack chicken is the dinner of your dreams! Crazy easy to make, delicious as is, or serve on buns!
14. Chicken Noodle Soup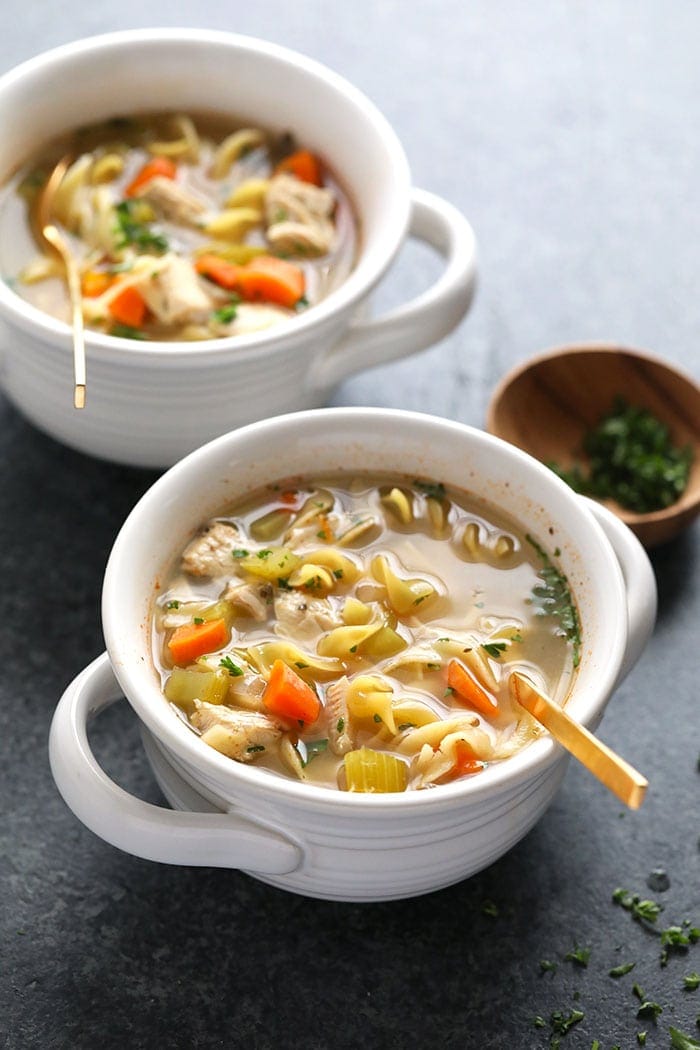 This chicken soup is made in the slow cooker with chicken breast, egg noodles, hearty vegetables, and chicken broth.
13. Paleo Meatballs in Marinara Sauce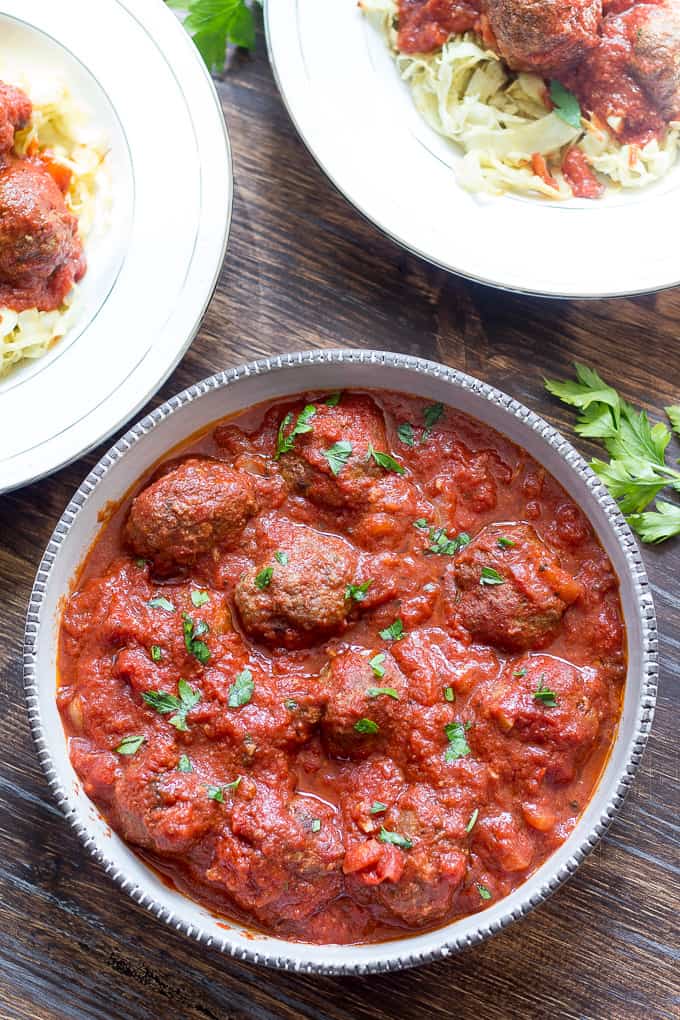 These Paleo slow cooker meatballs in marinara sauce are great to make ahead of time for busy weeknights or for a lazy Sunday meal!
Healthy, Whole30 friendly, and perfect for leftovers. Kid-friendly, delicious meatballs in classic Italian-inspired marinara sauce.
12. Hawaiian Chicken Noodle Bowls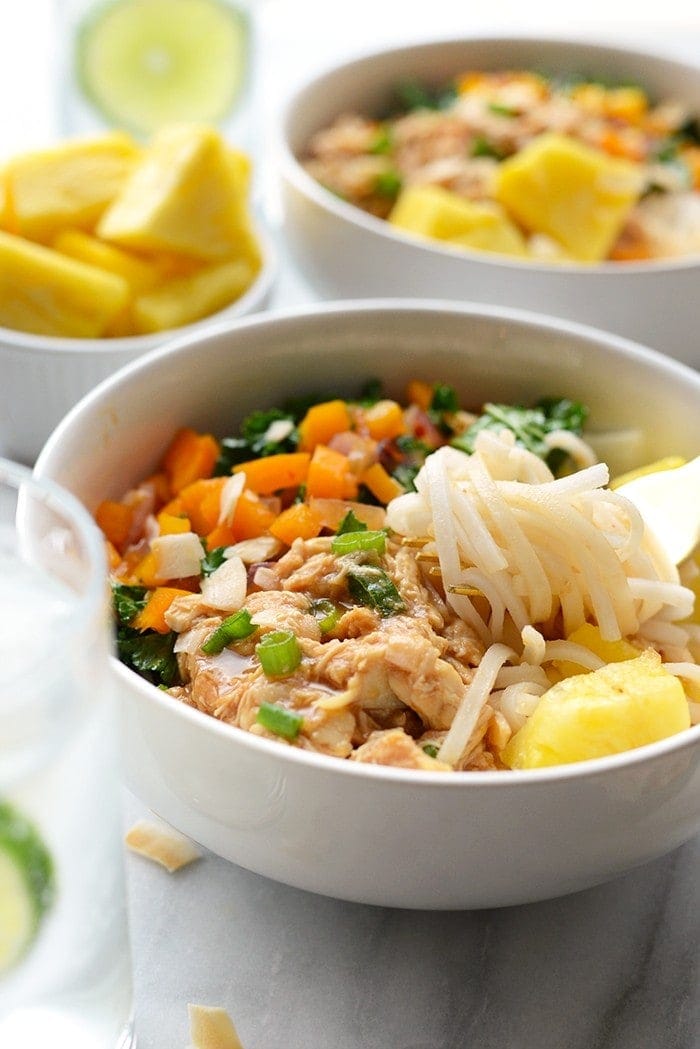 Get your meal prep on with these delicious Hawaiian chicken noodles bowls made with shredded chicken, tons of veggies, and rice noodles!
11. Sausage, spinach and White Bean Soup

So hearty, so comforting, and so easy to make right in the crock-pot with just 10 min prep. Easy peasy!
10. BBQ Chicken Wings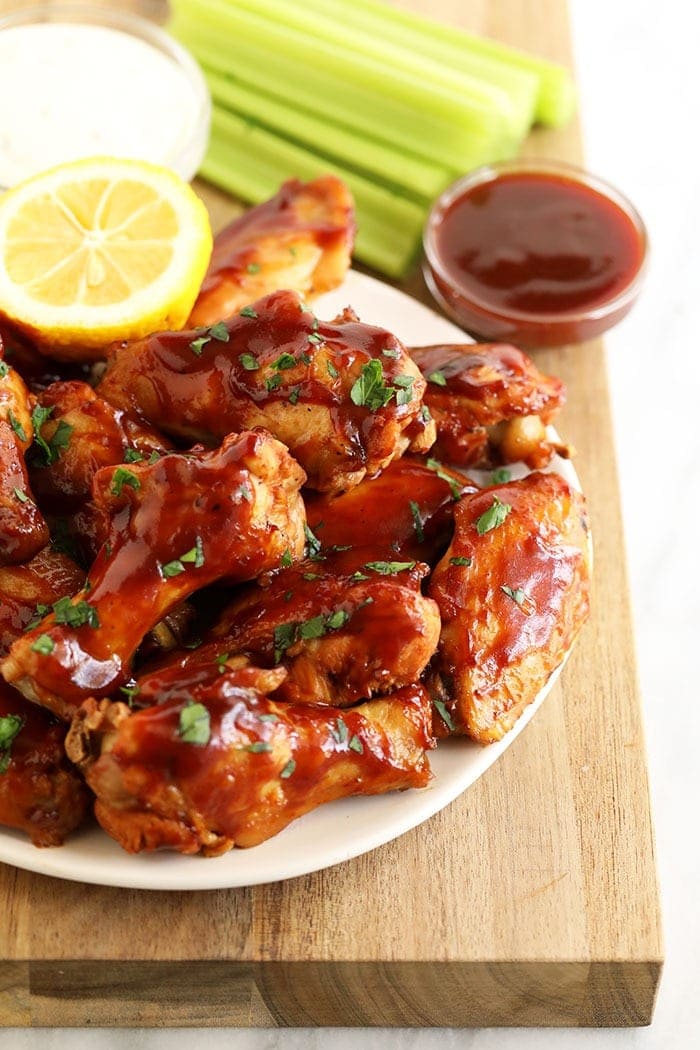 These crockpot bbq chicken wings are made with 4 ingredients and are so easy to make.
09. Chicken Enchilada Quinoa
This easy slow cooker chicken enchilada quinoa recipe is simple, healthy, and full of all of those Mexican flavors you crave!
08. Salmon with Creamy Lemon Sauce
This slow cooker salmon recipe yields tender, flaky fish, topped with a luscious creamy lemon sauce.
07. Chicken Tortilla Soup
A flavorful, hearty, and comforting chicken tortilla soup made easy with the slow cooker!
It's perfect for serving year-round but it's especially satisfying on a chili day. Just be sure to load on those toppings!
06. Stuffed Peppers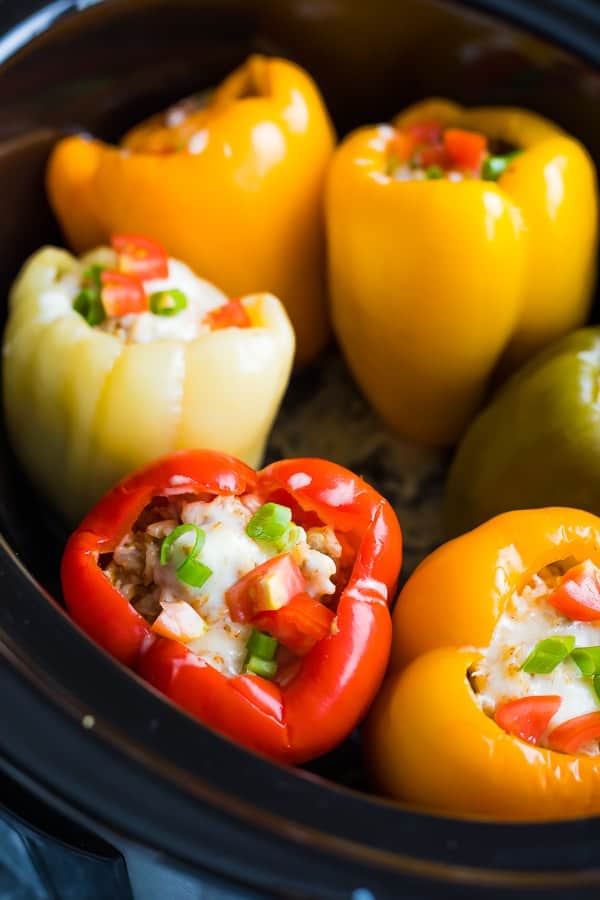 These crockpot stuffed peppers are made with 5 simple ingredients and filled with delicious taco flavors.
Easy to prep ahead and cook in the slow cooker for a convenient and hands-off dinner.
05. Cilantro Lime Chicken Tacos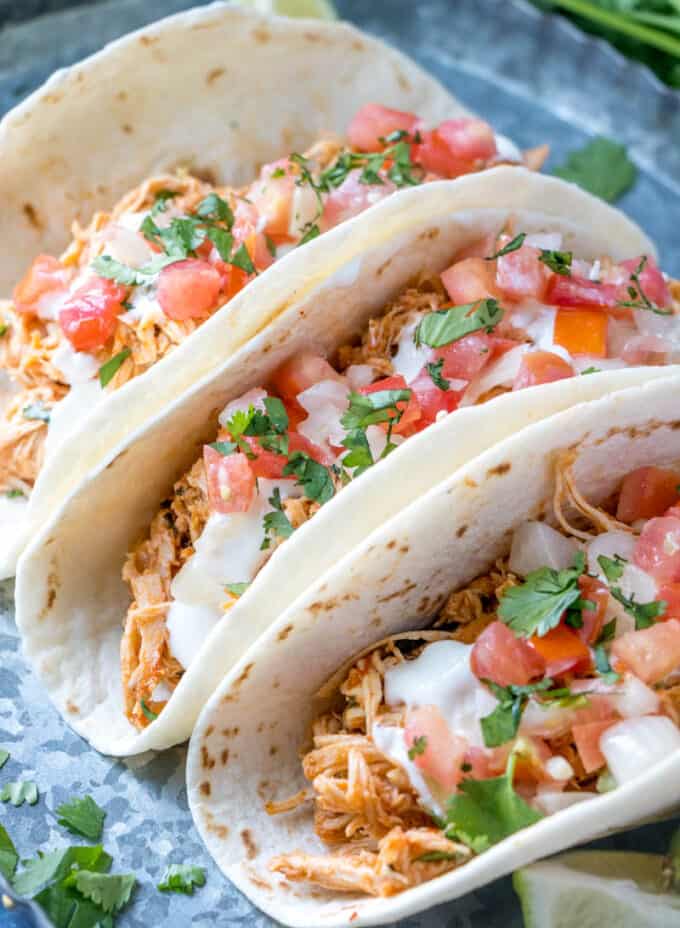 These cilantro lime chicken tacos are so delicious and simple to make!
A five-ingredient dump-and-go meal that takes minutes to prepare and cooks all day in the slow cooker!
04. Salsa Chicken
The most delicious, moist, and easy slow cooker chicken yet! slow cooker salsa chicken requires just a few ingredients: your favorite salsa, some spices, and the chicken!
The perfect healthy, gluten-free, paleo weeknight dinner to please everyone!
03. Chicken Stew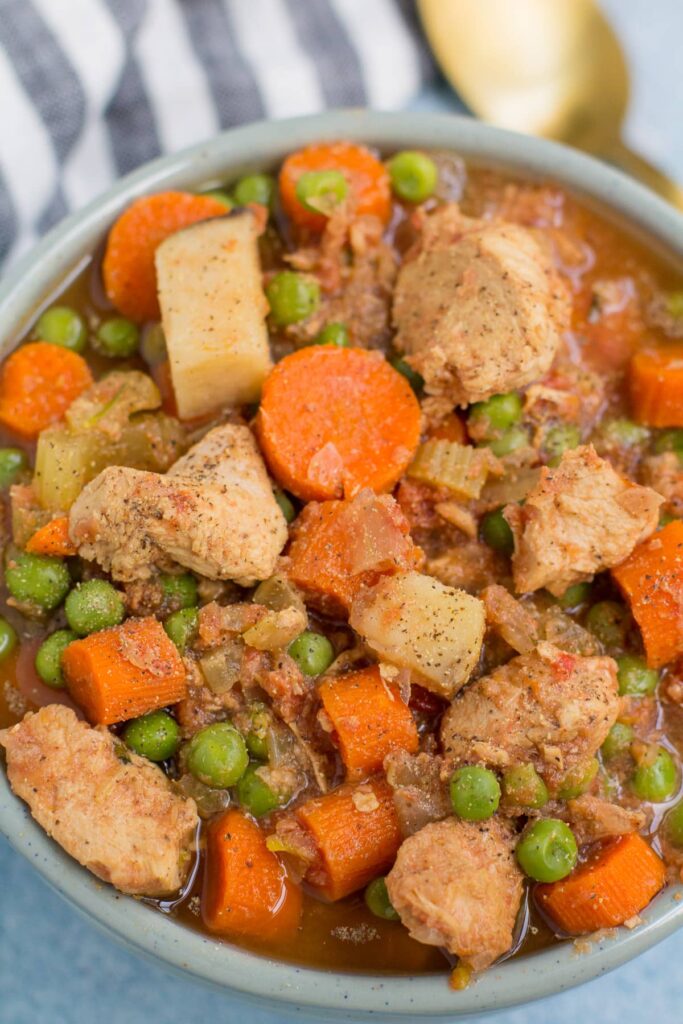 This slow cooker chicken stew is a healthy, easy dinner made in less than 10 minutes of prep time! Paleo, Whole30 friendly, and loaded protein/vegetables!
02. Lemon Chicken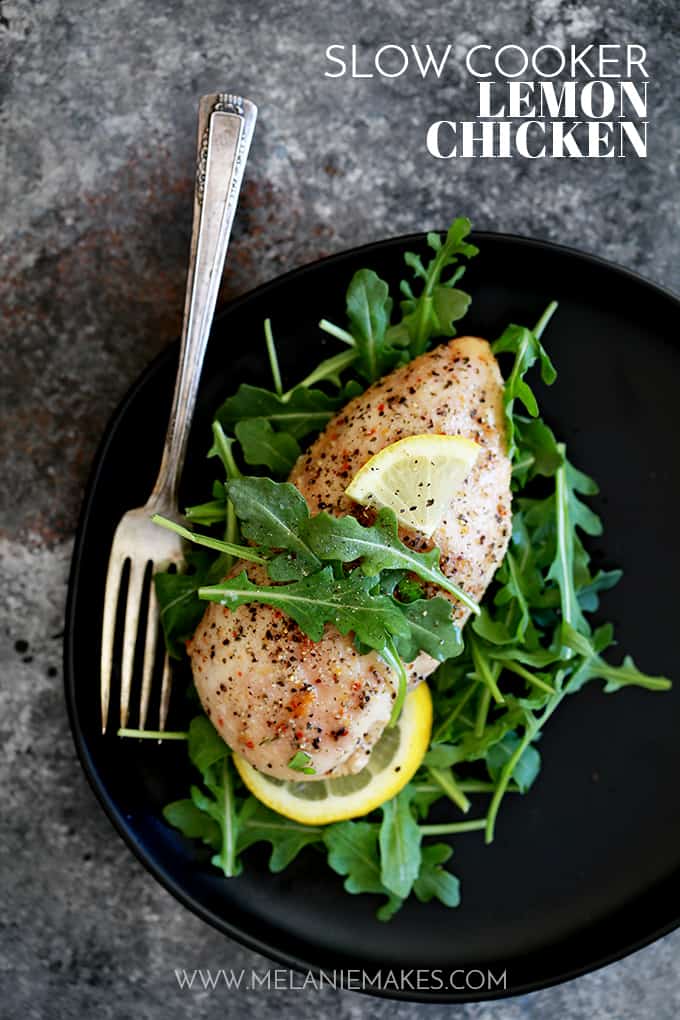 This flavorful, four-ingredient slow cooker lemon chicken takes just five minutes to prepare.
Perfect for the busiest of weeknights or when you simply don't want to put forth a lot of effort to get dinner on the table.
01. White Chicken Chili
This white chicken chili offers comfort and satisfaction, courtesy of its creamy texture and healthy ingredients.
Plus, with the option to prepare on either the stovetop or in a crockpot, it's a recipe you can fit into your schedule any night of the week.
Versatility of Crockpot Cooking
Crockpots can be used for more than just stews and soups. You can prepare a wide range of dishes, including:
Chili: Hearty and flavorful chili with beans and spices.
Curries: Tender chicken curries with aromatic spices.
Desserts: Creamy rice pudding, apple cobbler, and more.
Vegetarian Dishes: Meatless options like vegetable lasagna or chickpea curry.
Crockpot cooking allows for hands-off, set-it-and-forget-it meals that are not only convenient but also great for maintaining a healthy diet.
It's a versatile kitchen appliance that can cater to various culinary preferences and dietary needs.
Cleaning Your Crockpot
Cleaning your crockpot can be a breeze:
Wait for It to Cool: Allow the crockpot to cool down before cleaning to avoid cracking.
Remove the Insert: Most inserts are removable and dishwasher safe. Hand wash the base.
Soak if Needed: For stubborn stains or residue, soak the insert in warm, soapy water before scrubbing.
Avoid Abrasive Cleaners: Avoid abrasive scrubbers that can scratch the surface.
Meal Prep and Storage
Efficient meal prep and safe storage are essential aspects of making the most out of your crockpot cooking endeavors.
Let's explore how to batch cook for the week, ensure safe storage practices, and provide reheating instructions:
Batch Cooking for the Week
Plan Your Menu: Start by planning your weekly meals, considering your crockpot recipes. Choose dishes that freeze well and remain flavorful after reheating.
Shop Smart: Make a comprehensive shopping list for all the ingredients you'll need for your batch cooking sessions. This minimizes last-minute runs to the store.
Divide Portions: After preparing your crockpot meals, portion them into individual servings. Use airtight containers or resealable bags for easy access throughout the week.
Label and Date: Clearly label each container with the meal's name and date of preparation. This helps you keep track of freshness.
Freeze Extra Portions: If you've batch-cooked more than you can consume in a week, freeze the excess portions. Make sure they are sealed tightly to prevent freezer burn.
Safe Storage Practices
Cool Down Before Storage: Allow your crockpot meals to cool to room temperature before placing them in the refrigerator or freezer. Hot food can raise the temperature inside your appliance, affecting other items.
Refrigeration: Store leftovers or meals you plan to eat within the next few days in the refrigerator. Consume them within 3-4 days to ensure freshness.
Freezer Storage: For longer-term storage, place meals in the freezer. Remember to use airtight containers or freezer-safe bags to prevent freezer burn. Proper packaging can extend the quality of your meals for several months.
Safe Temperature: Ensure your refrigerator operates at or below 40°F (4°C) and your freezer at 0°F (-18°C) to maintain food safety.
Avoid Overcrowding: Don't overcrowd your refrigerator or freezer. Proper airflow is essential for maintaining consistent temperatures.
Reheating Instructions
Refrigerated Meals: When reheating meals from the refrigerator, use the microwave, stovetop, or oven. Reheat until the food reaches an internal temperature of 165°F (74°C) for safety.
From the Freezer: For frozen crockpot meals, thaw them in the refrigerator overnight or use the defrost function on your microwave. Once partially thawed, you can reheat using the microwave, stovetop, or oven.
Slow and Steady: When reheating, use a lower heat setting and reheat slowly to avoid overcooking or drying out your dishes.
Stir Occasionally: Stirring occasionally during reheating helps distribute heat evenly and prevents hot spots.
Add Moisture: For dishes that may have lost moisture during freezing, consider adding a small amount of liquid (broth or water) to maintain the desired consistency.
Check for Doneness: Always check the internal temperature of reheated dishes with a food thermometer to ensure they reach a safe temperature of 165°F (74°C).
By implementing batch cooking, safe storage practices, and proper reheating techniques, you can make the most of your crockpot meals.
This not only saves time but also ensures that you have convenient, nutritious options readily available throughout the week.
Conclusion
As we wrap up our exploration of healthy crockpot cooking, it's time to reflect on the numerous benefits of this culinary approach, encourage you to dive into the provided recipes, and emphasize the simplicity of maintaining a nutritious diet through crockpot cooking.