Are you looking for a unique and personal touch for your Christmas tree? Try to make these DIY Christmas ornaments. Making your own Christmas decorations is a great way to save money. Here we've shared some of the best Christmas ornaments they look beautiful and perfect for Christmas crafts. From felt ornaments to wood slice ornaments there are more handmade Christmas ornaments ideas for decorations.
With just a few supplies, you can create some beautiful and one-of-a-kind ornaments that will be sure to impress your friends and family.
Use mini clothespins to create a unique and festive garland.
Make a simple and chic ornament out of twine and a wooden bead.
Give a classic ball ornament a modern twist with some metallic paint.
Create a fun and sparkly glitter ornament.
Make a rustic-chic ornament out of a wood slice and yarn.
Use old Christmas cards to make paper ornaments. Simply cut out shapes from the cards and glue them onto paper ornaments.
Repurpose old jewelry by turning it into an ornament. You can glue it onto a plain ball ornament or use it as a topper for a pinecone.
Make a salt dough ornament. This is a great project to do with kids. Simply mix flour, salt, and water to make a dough, then shape it into whatever design you like. Once it's dry, you can paint it or leave it as is.
Whatever style you're going for, there's sure to be an idea on this list that you'll love!
Christmas Crafts
DIY Snowman Crafts
Christmas crafts for kids
Snowman Crafts for Kids
Dollar Store Christmas Crafts
21. Christmas Wood Slice Ornaments
20. DIY Snowman Ornaments
19. DIY Gnome ornaments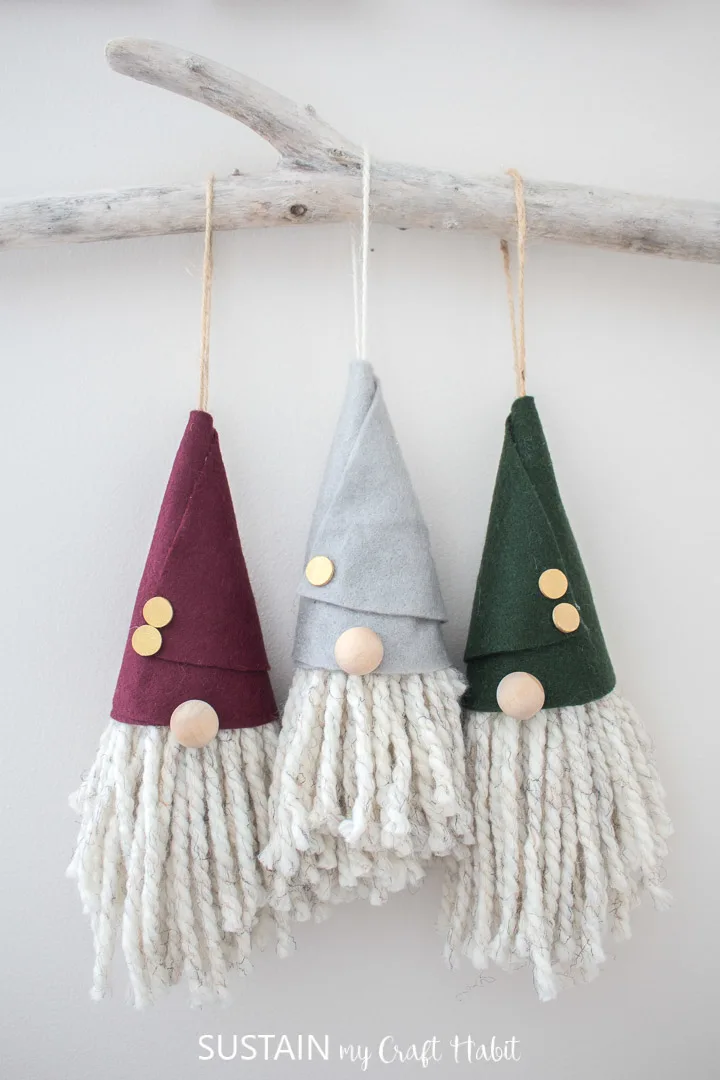 18. Painted Acorn Christmas Ornaments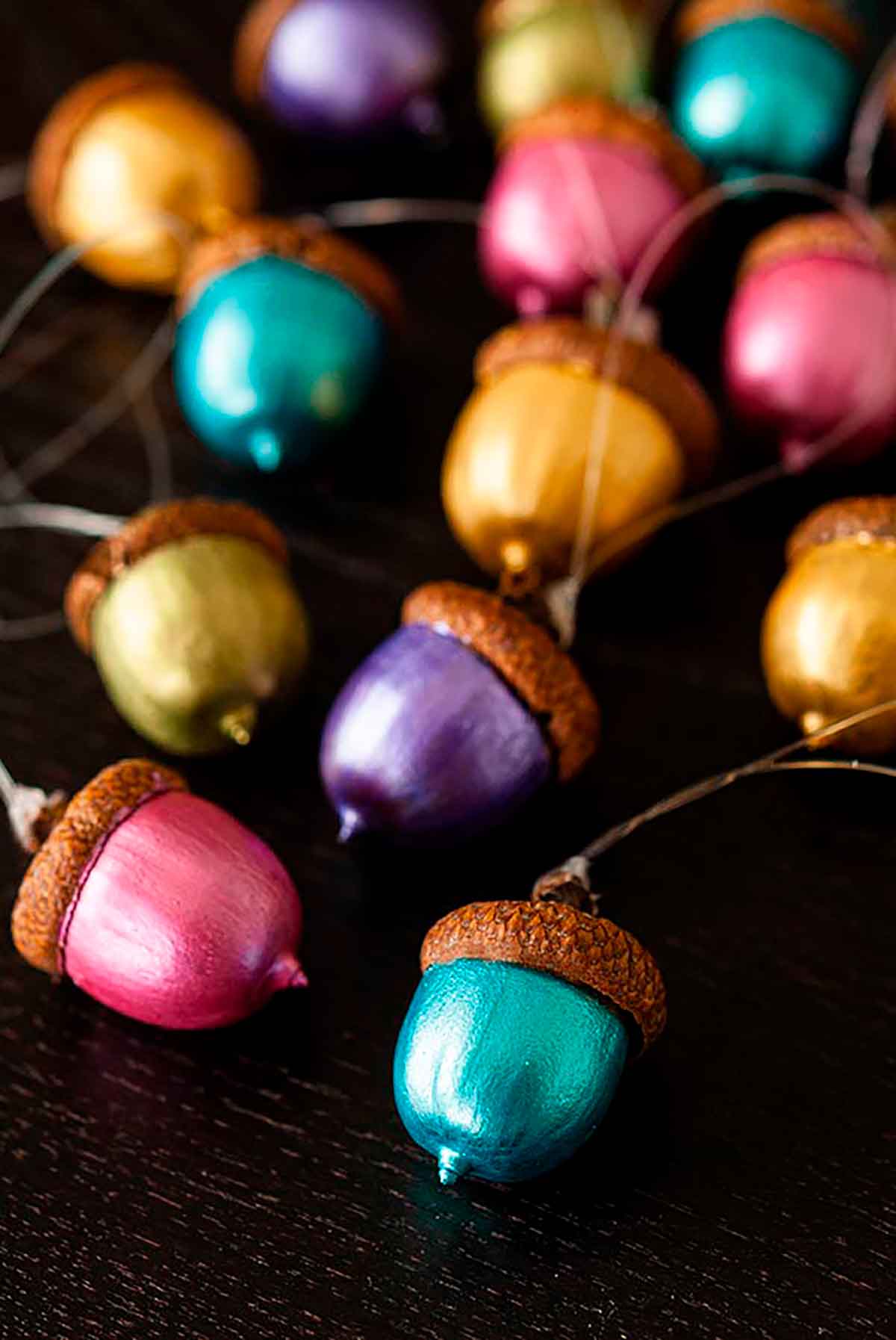 17. DIY Glitter Christmas Ornaments
16. 3D Jingle Bell Ball Ornament
15. Wood Slice Snowman Ornament
14. DIY Christmas Ornaments
13. DIY Melted Crayon Ornaments
12. Personalized Scrabble Tile Ornaments
11. French Hot Air Balloon Ornaments
10. Dollar Tree Snowman Hat Ornaments
09. Wood Slice Ornaments
08. DIY Pinecone Christmas Trees
07. Cactus Ornament
06. Farmhouse Christmas Ornaments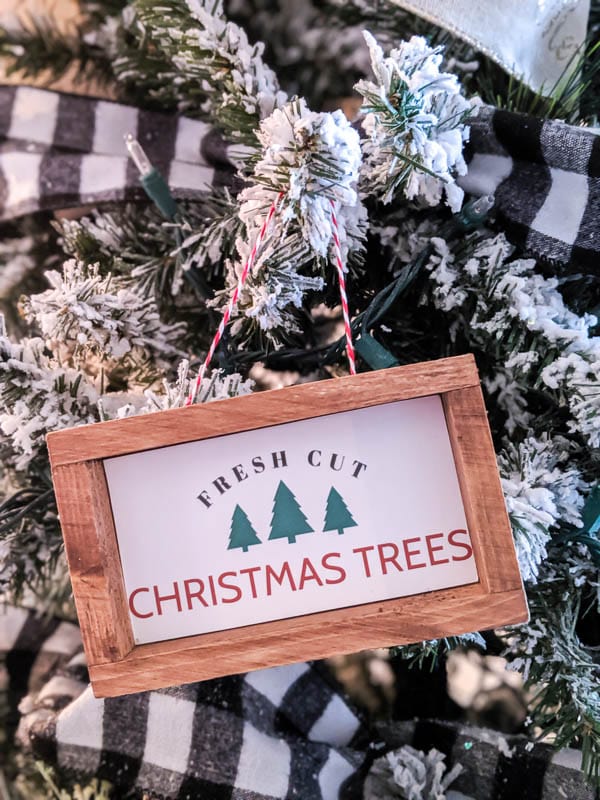 05. Rustic Candy Cane Christmas Ornaments
04. Felt Christmas Ornaments
03. DIY String Star Ornaments
02. DIY Jenga Christmas Ornaments
01. 3-D Painted Woodland Ornaments